Dieser Beitrag enthält Affiliate-Links.
Annapurna Circuit & ABC
Packliste
Nachdem wir den Everest Base Camp Trek gewandert sind, standen sowohl die Annapurna Umrundung, als auch der Annapurna Base Camp Trek auf unserer Bucket List!
Das Wichtigste beim Wandern im Himalaya ist eine gut organisierte Packliste, die wir für diese Reise weiter optimiert haben.
Hier findet ihr alles was wir bis zum Annapurna-Gebirge dabei hatten.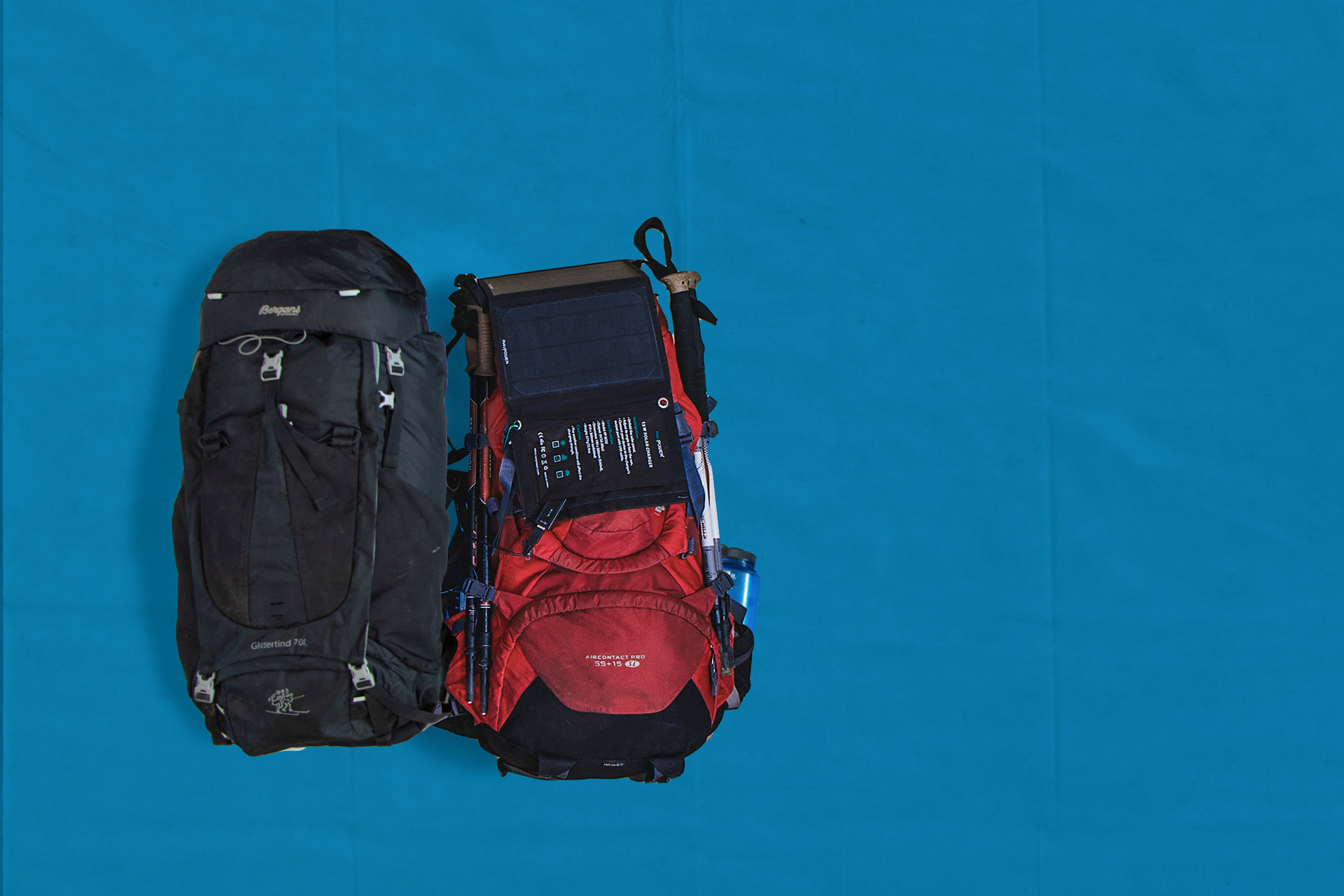 Annapurna Ciruit & Annapurna Base Camp Trek
Packliste für Männer: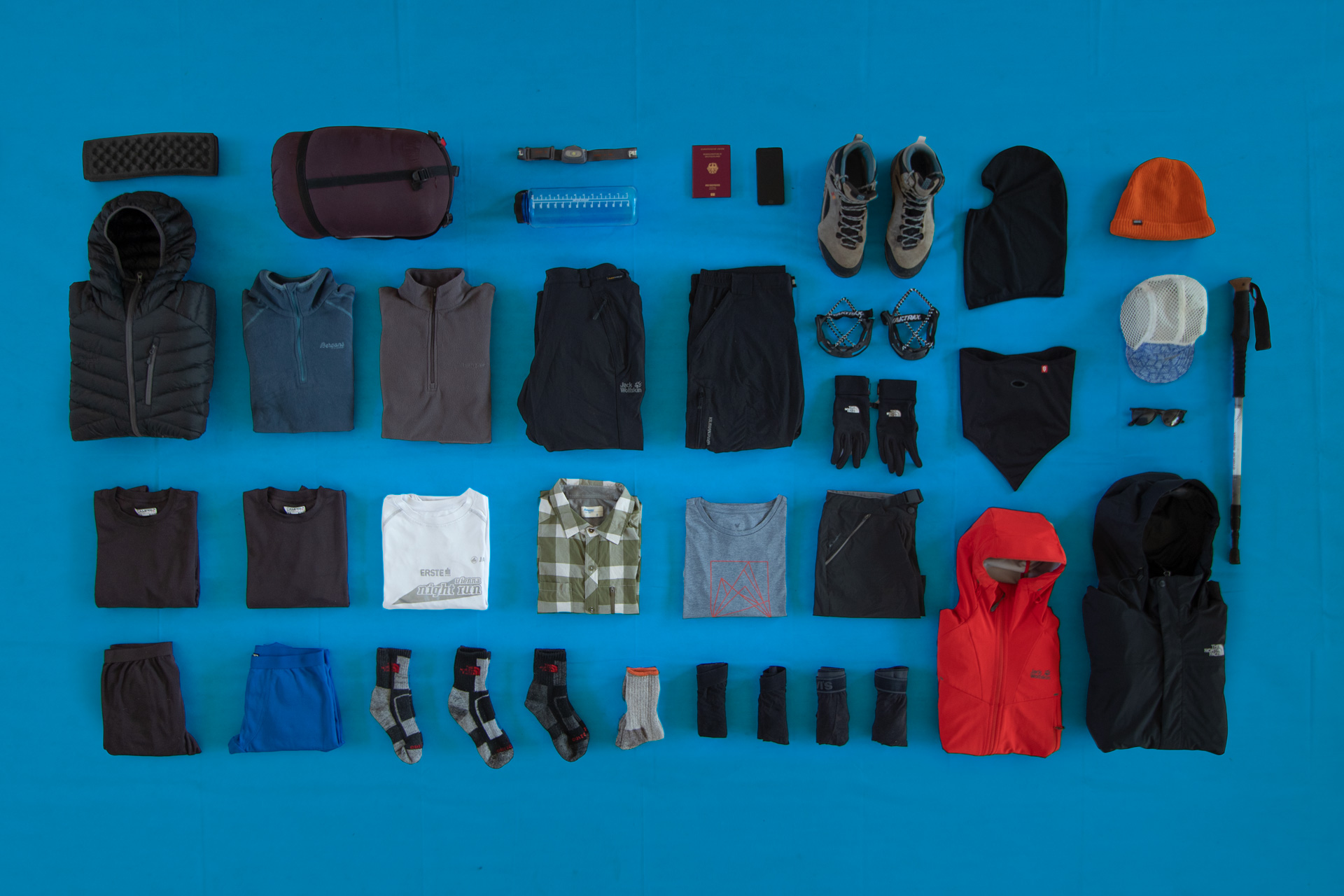 Clothing
The most important rule: Layering!
Base Layer
1x trekking tank top
(great for warm days in lower altitudes)
3-4 pair woolen trekking socks
bring enough underwear for the entire trek!
Annapurna Ciruit & Annapurna Base Camp Trek
Packing List for Women:
Gear
Since the Annapurna Circuit and the Basecamp Trek are both teahouse treks you don't have to carry your own food or camping equipment. There are many small shops on the entire trek, but the prices are way higher due to the remoteness and elevation of the trek.
Try to buy everything you need in Kathmandu or Pokhara.
1 backpack 
1 pair of (polarized) sunglasses
1 headlamp
1 heavy sleeping bag (Nearly all teahouses are equipt with blankets, but an extra insulation layer is quite helpful in high altitudes. If you are planning to rent your sleeping bag in Kathmandu, consider bringing a silk liner with you)
Snickers or chocolate bars
(thank us later)
1 pair of trekking poles
Garmin or another GPS device
(Since we like to hike independent, it is always nice to have a GPS device with you (a whiteout can happen anywhere))
a whistle
1 pair of crampons 
(there can be a lot of snow during February and December)
1 seat pad
1 light daypack
(it's great to hike with a small daypack during one of the acclimatization days)
1 set of playing cards and/or board games
Documents
Passports
Permits:
– TIMs Card
– ACAP Card (both can be bought at the Nepal Tourism Board in Kathmandu)
Rupees
(bring enough for accommodation, food, and drinks, a good rule of thumb is 25$ per person per day)
Map
(there are many map stores in Thamel)

Electronics
This may be the trip of your lifetime; you will never forget the Annapurna mountain range. The first thing you will forget is the weight of your backpack once you finished your trek. If you want to document it, a few extra grams might not kill you.
We love to look back at our past adventures and revel in memories.
That is why camera equipment is the only extra we don't mind to carry arond.
We left a few things in Kathmandu (at our hotel), so we didn't have to carry around everything.
First Aid
Diamox
Ibuprofen
Aspirin
Anti nauseant
Immodium
Bandaids
Antiseptic wipes
Elastic Bandage
Triangle Bandage
Survival blanket
Blister band-aids
Safety-pins
Tweezers
Toiletries
Sunscreen SPF 50
Purification tablets 
a good chapstick with SPF
Toilet paper
All-purpose soap
Microfiber towel
baby wipes

panty liners
toothbrush
toothpaste
That is everything we carried up and around the Annapurna Circuit & Annapurna Base Camp. If you think we forgot something on our list. Please leave a comment.
Video Impressions of the Everest Base Camp Trek:
more on the Annapurna Region…
Disclosure
Wir nehmen am Amazon-Partnerprogramm teil. Dieser Beitrag enthält Empfehlungs-Links zu Amazon. Werden durch diese Affiliate-Links Verkäufe generiert, können Werbekostenerstattungen verdient werden. Wir freuen uns über Klicks, denn diese unterstützen die Aufrechterhaltung dieses Blogs und sind mit keinen Kosten verbunden. Vielen Dank für dein Verständnis!