Dientes de Navarino – Ultimate Guide
 Puerto Williams – Puerto Williams
Hiking 46.2 km (+7.5km) Asct: 2725 m Descent: 2725 m Max Elevation: 851 m
Click here to download GPX file
About the Dientes de Navarino
Lonely swamps, windswept mountaintops, an impenetrable deciduous Magellanic forest: that is trekking at the end of the world.
Only 1,000 km separate you from the ice masses of the Antarctic.
This trek will take you to the island of Navarino in the far south of Chile.
The Dientes de Navarino is an authentic trek far away from tourist masses, even the sound of the island promises adventure and loneliness – Isla Navarino.
The trek starts in Puerto Williams, a small fisher village on the Beagle Channel. The channel is named after the British research vessel Beagle, with which Robert Fitz Roy discovered the channel in 1831.
The trek, for most adventure seekers, will start in Punta Arenas, from here you will have the choice to take an airplane or a ferry towards Isla Navarino.
In 2002 Isla Navarino and the surrounding islands were named to be one of the 24 last true wilderness regions of the world. Three years later it was declared a biosphere reserve by Unesco.
The Dientes de Navarino is part of the southern ridge of the Andes, named Navarino's Teeth mountain range. The trail is marked with 38 landmarks called »hitos«, the trek has a total length of 31 km; however, the whole trek ending in Puerto Williams is slightly over 50 km (You can hitchhike the last couple of kilometer on the road towards Puerto Williams).
Climate:
Subarctic climate – freezing winters, and short, cold to mild summers. Expected strong winds in the higher altitudes. Expect snow even during the summer months (pack crampons).
Best time:
From December to March, long summer days give you more time to finish the trek and weather is a bit more reliable. Outside of this frame, the weather is too treacherous. Even during this time, the weather can be unpredictable.
Distance: 53,5km
Difficulty: demanding
Duration: 4-5 days (possibility to extend the trek towards Lago de Windhoek ( 2 extra days)
Language:
In Puerto Williams, you can communicate in English. However, essential Spanish skills will help you a lot.
By plane:
From the Airport Punta Arenas, you can fly with a Twin Otters to Puerto Williams in about 1,5 hrs. The small airplane is a worthwhile experience in itself. The flight will take you over the Strait of Magellan and then the Darwin Range where you can see many mountains and glaciers, a few of them are still unnamed. The view out of the airplane is providing a unique perspective on the wilderness below. Finally, you reach the "Tierra del Fuego" and fly over Ushuaia before landing at Puerto Williams.
Booking: http://dapairline.com/aerovias-dap/
Price: $ 120 | 105 € round trip
Taxi: 8000 – 10000 pesos (11-15$ | 10-13 €) (Punte Arenas Airport)
Weight limit: 10kg luggage limit + 5kg hand luggage
Extra weight: 9000 pesos per kilo
Please book the trip at least a week or two in advance.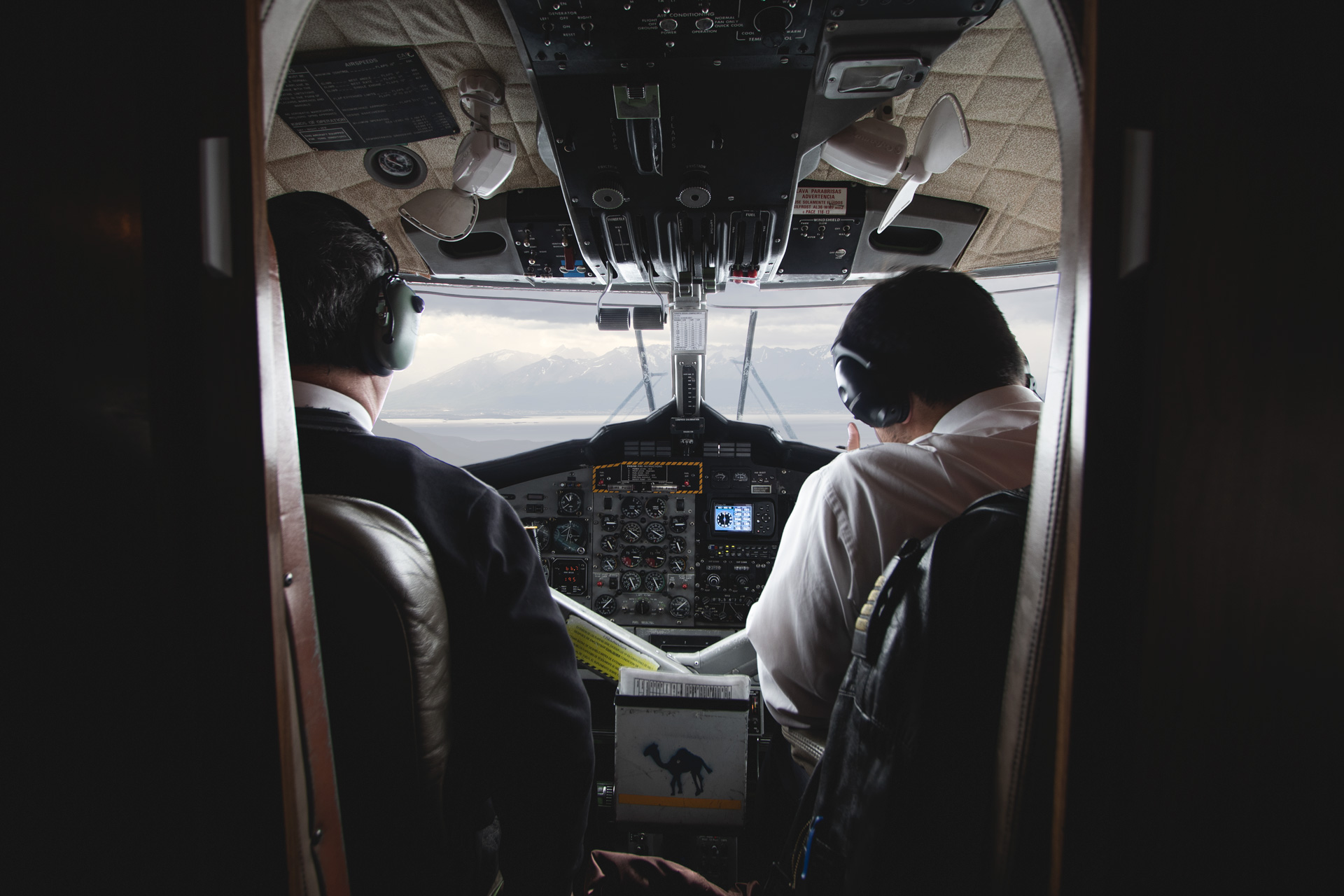 By Ferry:
The extraordinary 32-hour trip will take you from Punta Arenas, through the Strait of Magellan, lonely fjords and along the Beagle channel to Puerto Williams.
Booking: Austral Broom http://www.tabsa.cl/portal/index.php/en/bookings2
Schedule:
http://www.tabsa.cl/portal/index.php/en/schedules/58-schedules-p-arenas-williams
Price:
An adult passenger, Pullman seat: $ 110 | 97 €
An adult passenger, Bed-sofa seat: $ 150 | 133 €
Child between 2 and ten years, regular seat: $ 54 | 47 €
Child between 2 and ten years, Pullman seat: $ 75 | 66 €
Please make sure to book the tour at least a week or two in advance.
By boat from Ushuaia (Argentina)
The Boat trip from Ushuaia will take 30 minutes to finish the four nautical miles long tour (7.2 km)
Book here:
http://www.sea-boat.com/
http://www.ushuaiaboating.com/
Price
125 Euros | 111 €
Get a free hiking map from the tourist office in Punta Arenas
Ministerio de Bienes Nacionales
Av. España 971, Punta Arenas
There are a few HITOS (trail markers) along the trek, but it is not precisely a well-beaten path. It is extremely advisable to take a GPS device with you.
Download GPS Trek
Permits:
For safety reasons, you have to register and report back at the local police station before you head towards the trek.
Hotels and accommodation Puerto Williams:
There are a couple of hotels and hostels in Puerto Williams, make sure to book a few days in advance.
Gear:
The weather changes exceptionally quickly, and you can expect high winds, warm sunshine, rain, and snow – typical Patagonian summer weather.
Last minute trekking gear shop in Puerto Willams
http://www.turismoshila.cl/Tienda.html
Camping Gaz (not allowed in airplanes) can be bought in the city center in the Supermercado Forjadores in Puerto Williams and at the airport (make sure to get the right one).