Exped SynMat Hyperlite Duo
We bought the Hyperlite Duo because our old thermal mat was leaking. Also the packing size of the old mat was a "small" problem during our last hike on Gomera. The weight is just 790 g (weight Packsack 16g) I guess only flying carpets are in the same weight category. The Mat is shaped trapezoidal at the top end it measures 105 cm at the bottom end 82cm . That makes it even lighter. The total length is 183cm, for me (180cm) it is ok.
You can also buy two single thermal mats, but this is like taking the love out of camping. There is nothing better than cuddling with your partner in the wilderness on top of a lonely mountain. Of course it can be a luxurious camping mat for single as well.
Inflating
The inflating process is done in just a few minutes. Normally I hate the deflating procedure in the morning because it is a pain to get rid of the air inside the mat. Not with the SynMat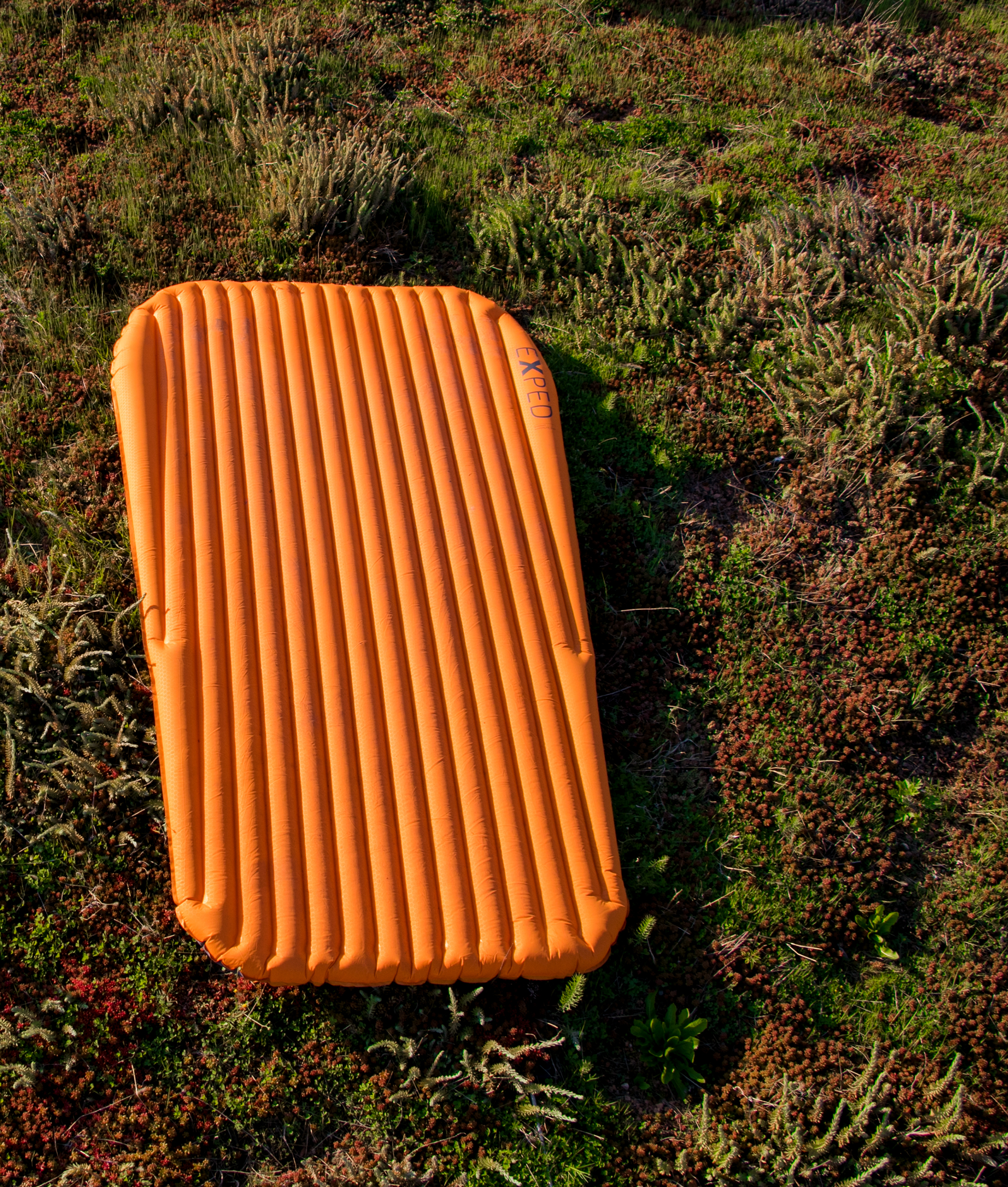 Material
The upper material is a really thin polyester, which is a bit sticky if you lay down after a long hike. It also makes quite a few noise, when you are moving around during the night. But this small drawback is nothing compared to the weight and struggles you save while carrying it around.
The bottom material is a rougher and thicker polyester so the mat is not moving around during night time. It also serves as a protecting layer from sharp stones and the cold ground.
Each side of the mat has a separated compartment so while moving around you partner isn't on a roller coaster ride, like on a regular airbed , and allows each person to personalize his or her mat firmness.   Plus added safety in case a leak happens.
Between this two layer is an expanding insulation layer which will keep you warm and comfy.
The mat comes with a repair kit attached to the packsack. The packing size is only 20cm by 14cm.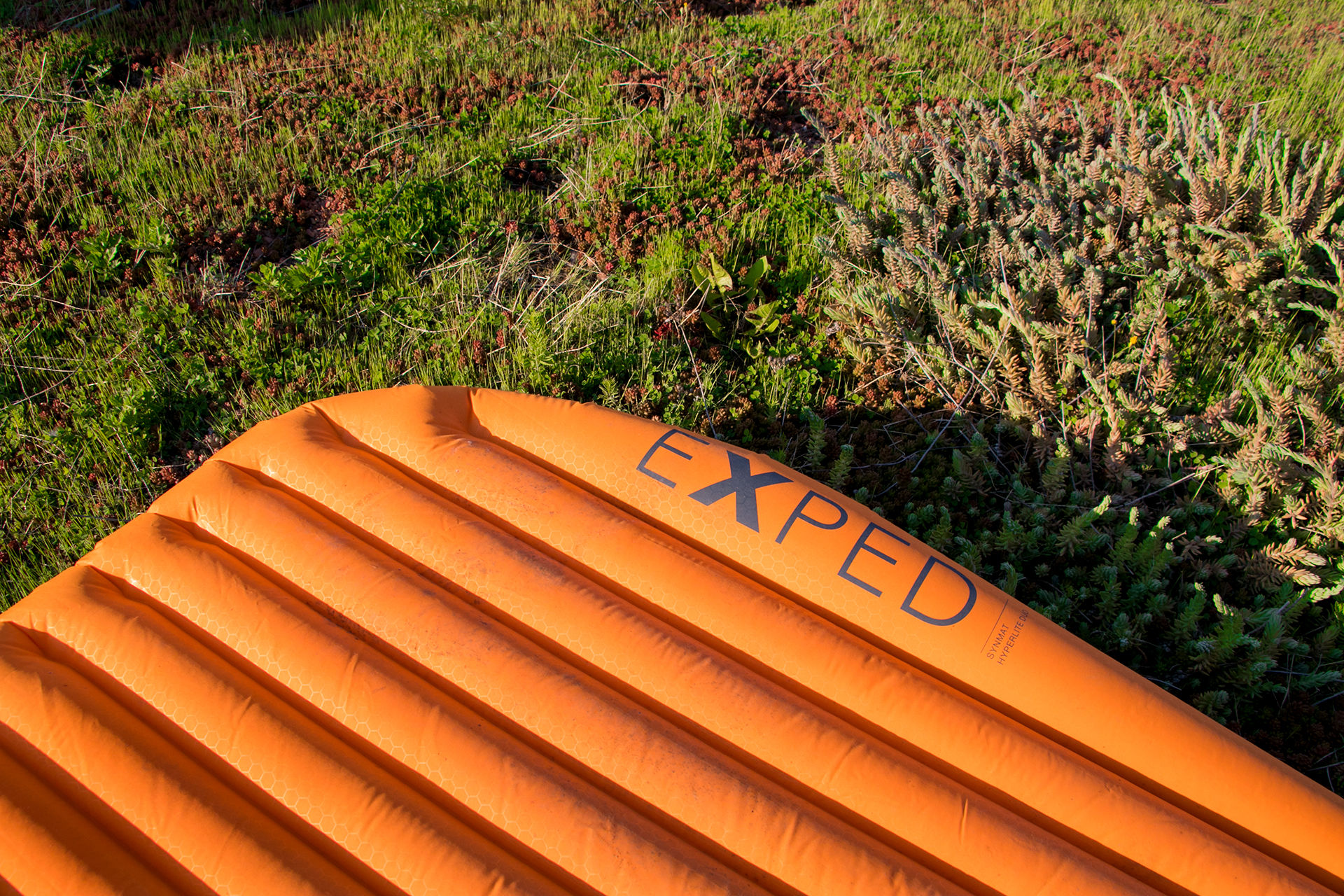 Conclusion
After testing the mat for 7 days on Madeira, we were really impressed with the whole mat. The weight is super impressive just the noise in the night and the sticky top material is a bit annoying
We bought Exped Mat Sheet as an extra. This will add another 180g to our next trek but hopefully adds a lot of comfort too.