Intex Excursion 5
The best affordable inflatable boat?
The Intex Excursion 5 is an entry-level inflatable boat for up to 5 people. It's perfect for a fun day on the water, or in our case for multi-day adventures paddling along rivers.
First and foremost: it does seat five people, but it is not suitable for five people. Depending on what you are looking for it's more of a 2 adult with lots of stuff or a family with little kids on a sunday funday kind of boat.
When you think about cheap inflatable boats you tend to think about something nondurable and a bit flimsy. The Excursion 5.0 is anything but that. It's heavy-duty, puncture-resistant PVC vinyl gets you through every tour you go on.
We have had it on many excursions – so far we have accumulated almost 1.000 km (approx. 620 miles) on the Danube with it – and it is still floating safely. It has a (self-caused) hole that is the size of a quarter on the bottom of the main chamber. We thought that was the death of it, but it wasn't. We could fix the hole with the provided patches and floated on.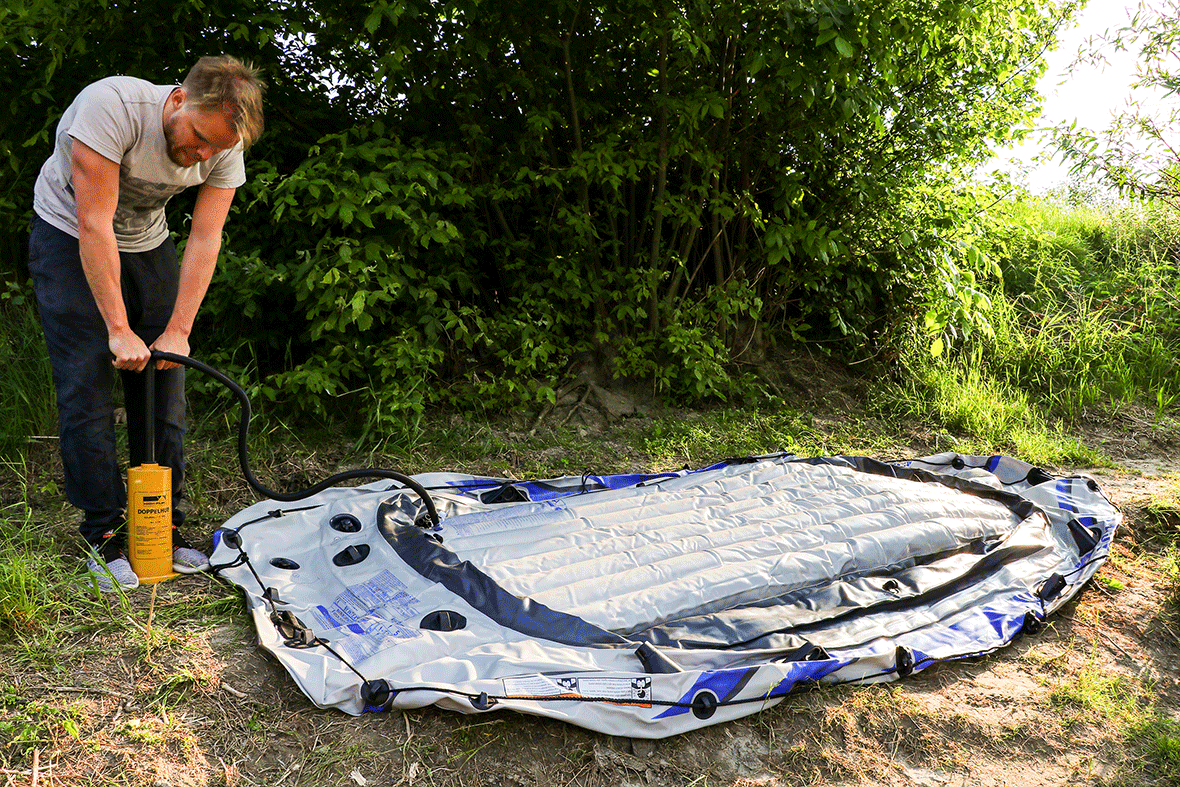 Inflating the Excursion 5
Locate an area free of stones and sharp objects. Unroll the boat and lay it out flat. Use a hand or foot pump to inflate the boat. The boat comes with a high-output pump, but it is tedious. We'd recommend a two action pump, like ours – it makes it a lot easier. (But you'll be fine without it.)
Inflate the chambers following the numbers marked on the valves. It's important to follow the numerical sequence, otherwise you might end up with an improperly inflated boat.  Make sure to check the chambers for proper inflation with the enclosed ruler and do not ever over inflate.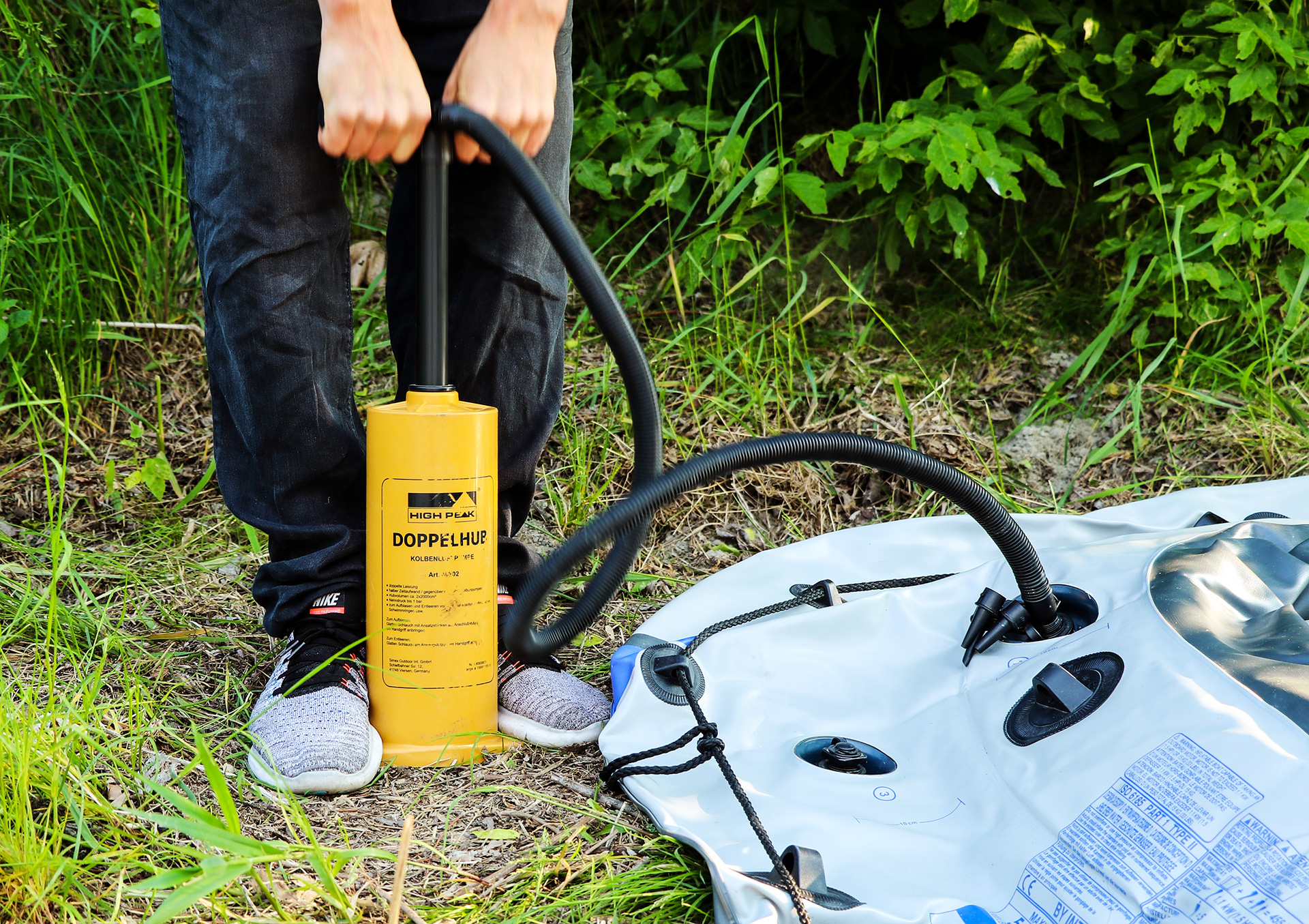 Important:  The internal air pressure is highly affected by air temperature and weather conditions. In cold weather the air will contract and the boat will lose pressure. In this case, you may want to add a little air to the boat. However, the boat will expand in hot weather and you must let some air out to prevent the boat from failing due to overpressure.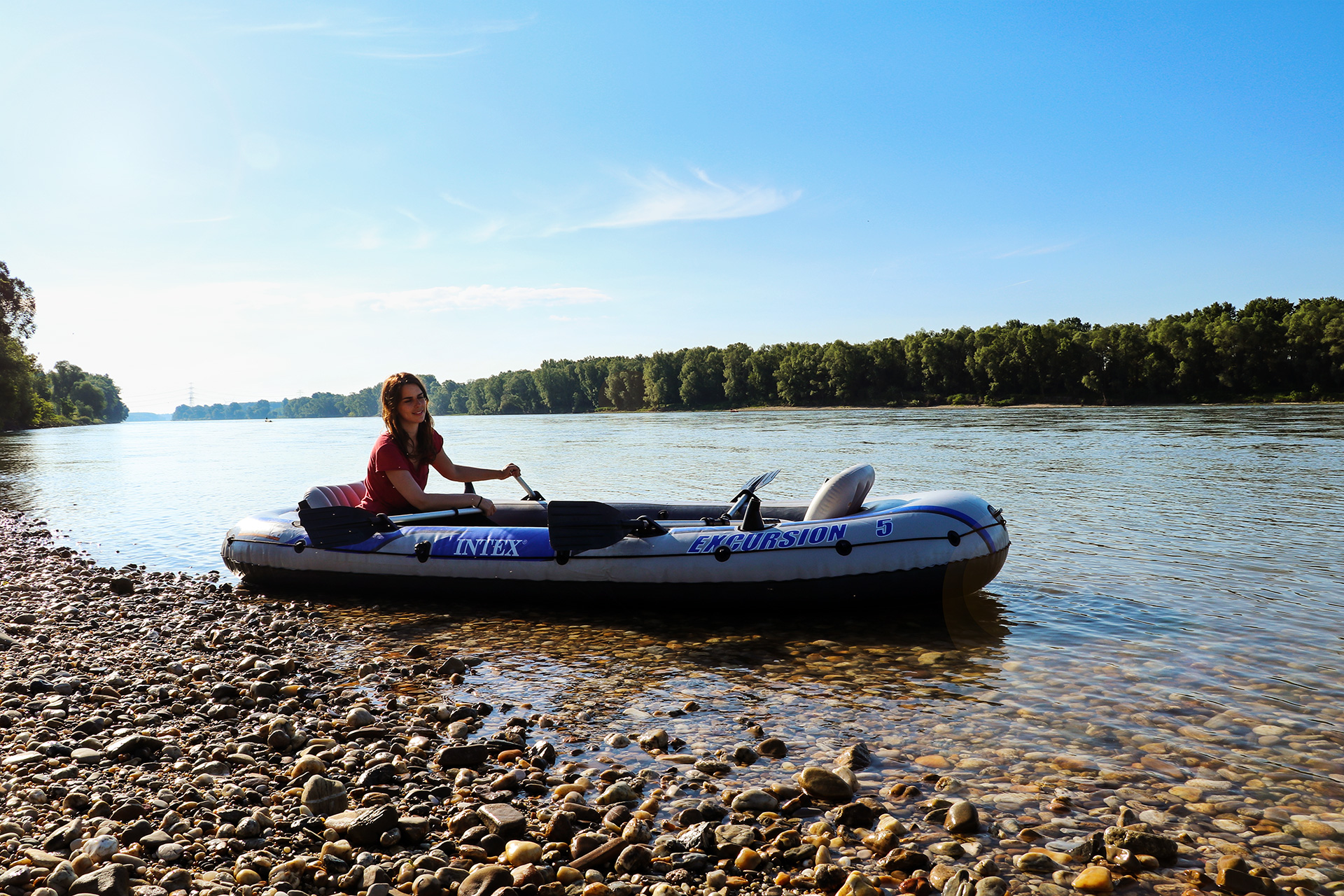 Happily getting ready to float down the Danube…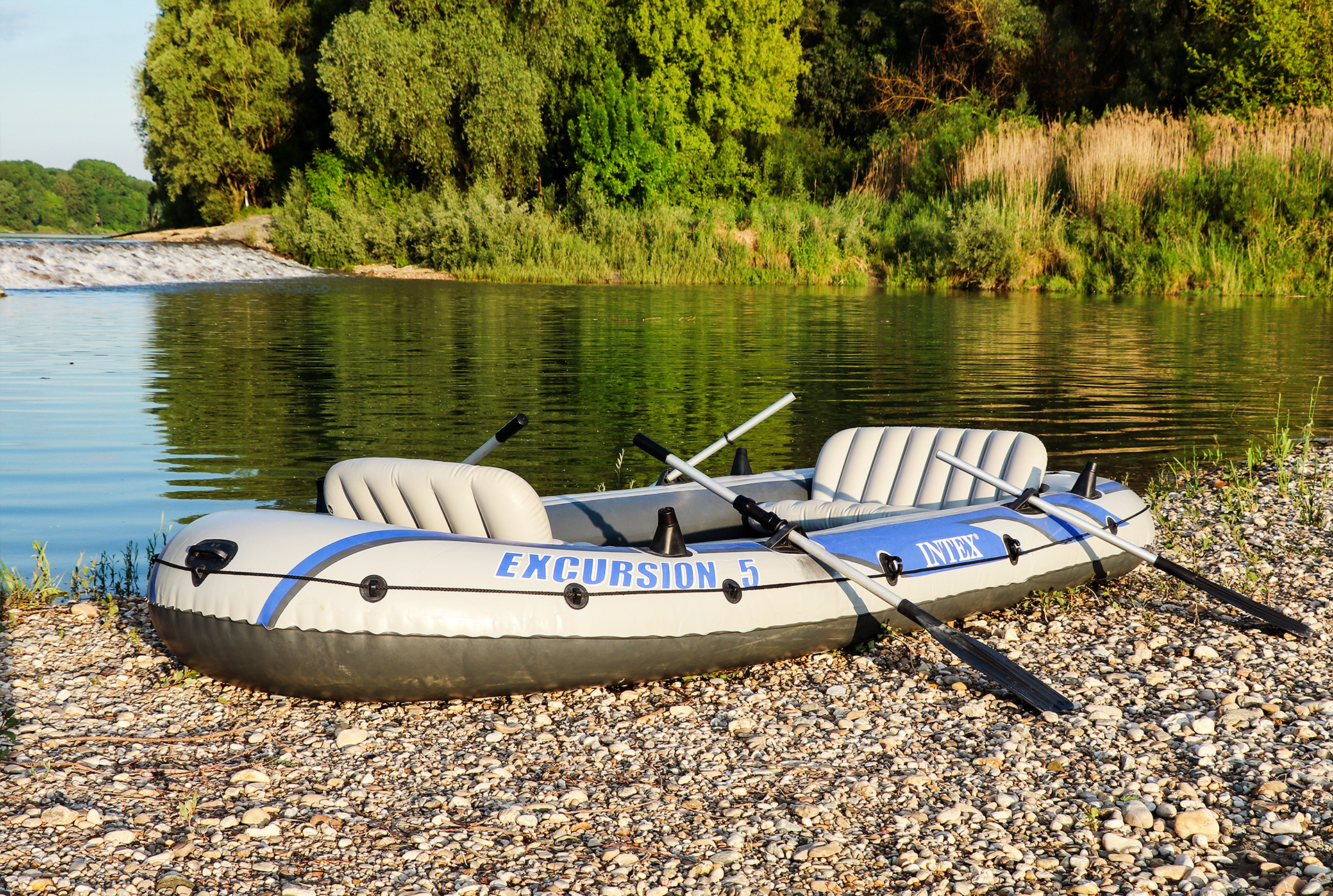 Specifications
Manufacturer: Intex
Dimensions: 144″ x 66″ x 17″
Weight: 57.4 pounds
Carrying capacity: 1000 lbs
Material: Super-tight Vinyl
Oars: 54″ aluminum oars that collapse for easy storage
Pump: Intex Double Quick II High-Output Hand Pump
Accessories Included: Storage duffel bag, repair patch, all-around grab line, gear pouch
We have never intended to combine the boat with a motor, but there are great reviews about it online. If you are looking for an inexpensive inflatable boat to which you can combine a trolling motor this might still be it. Intex offers a suitable Motor Mount Kit (fittings strong enough to handle up to a 1.5 HP motor).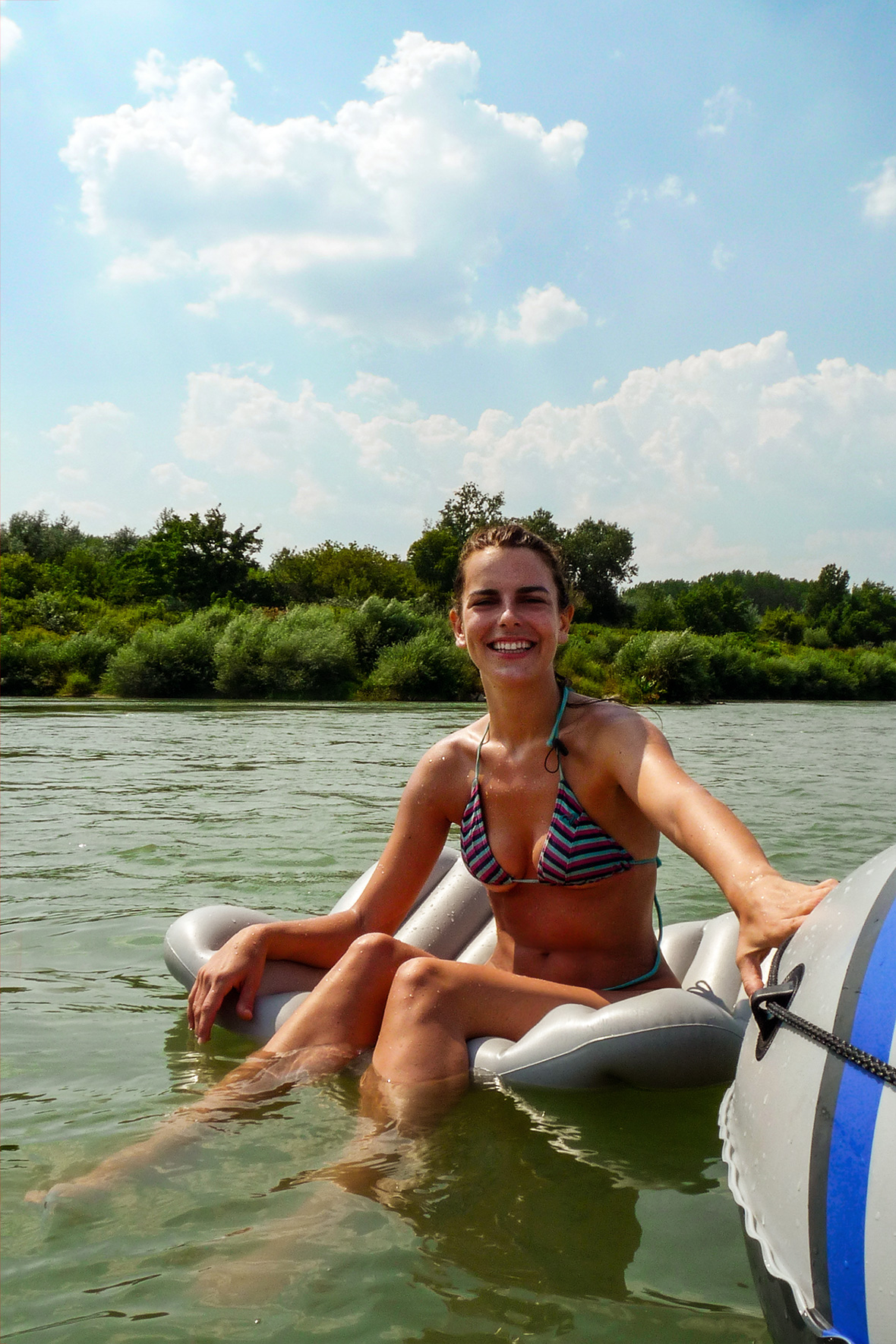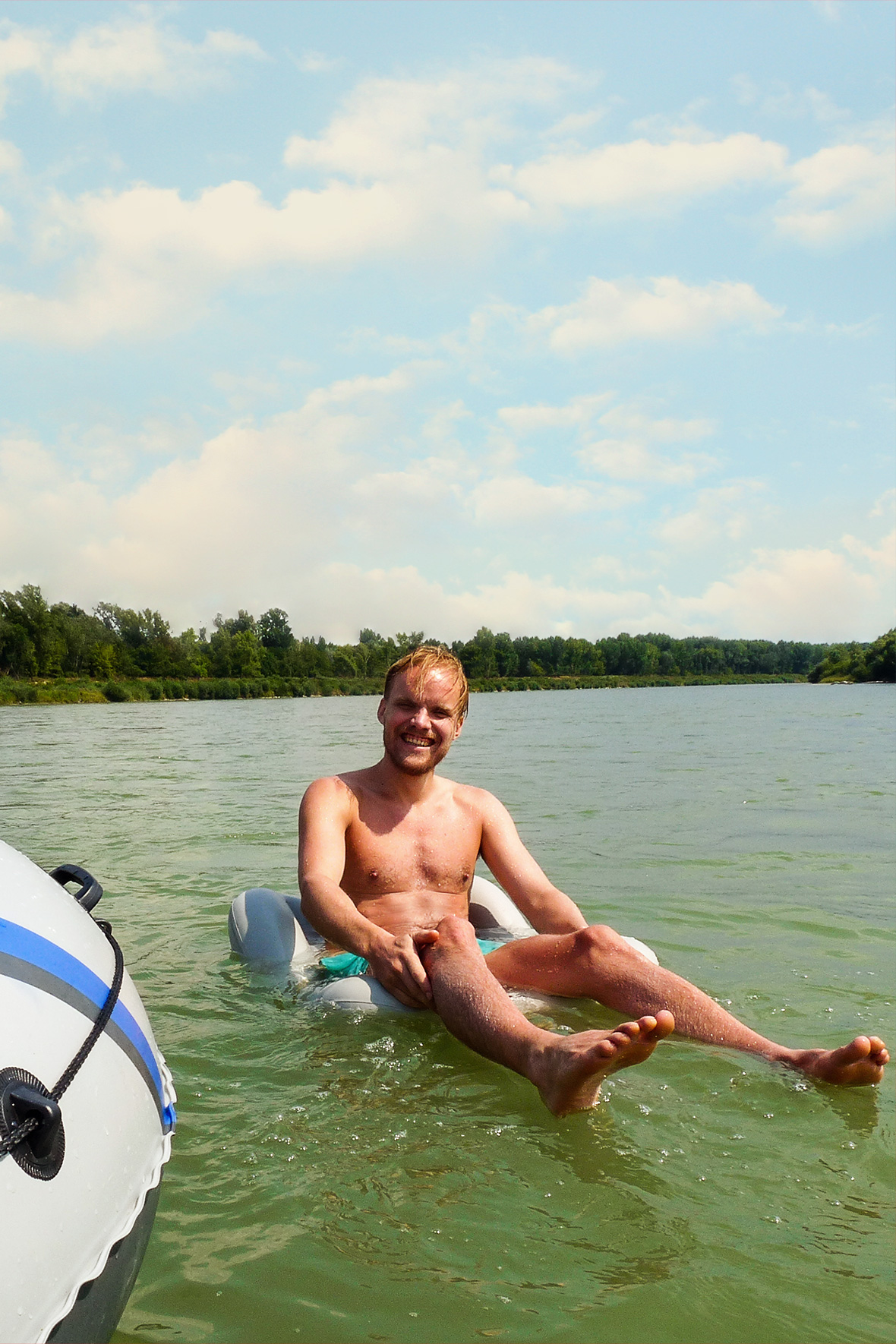 Floating on our seats. Because we can.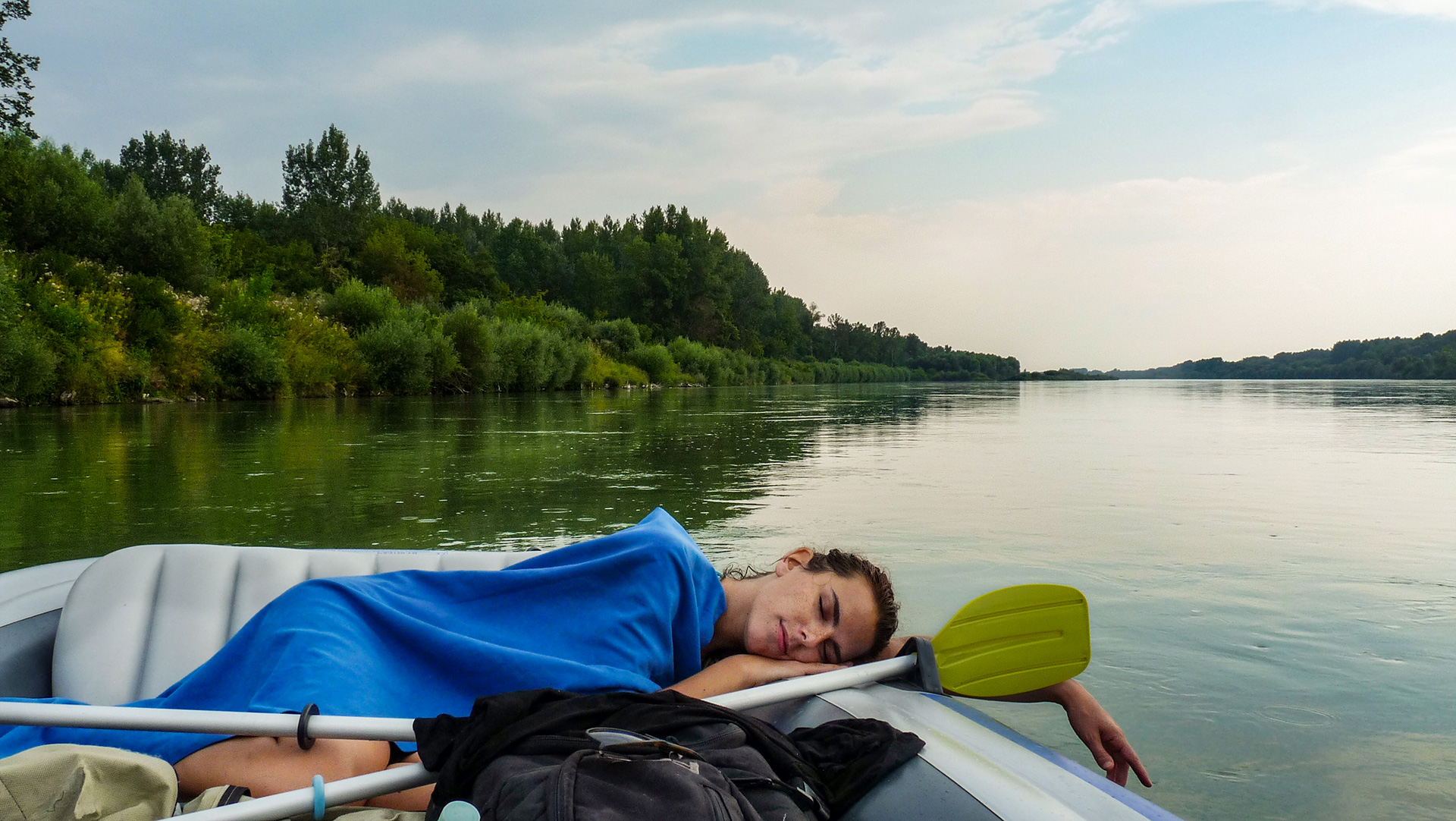 Taking a nap in the afternoon rain on the very comfortable boat side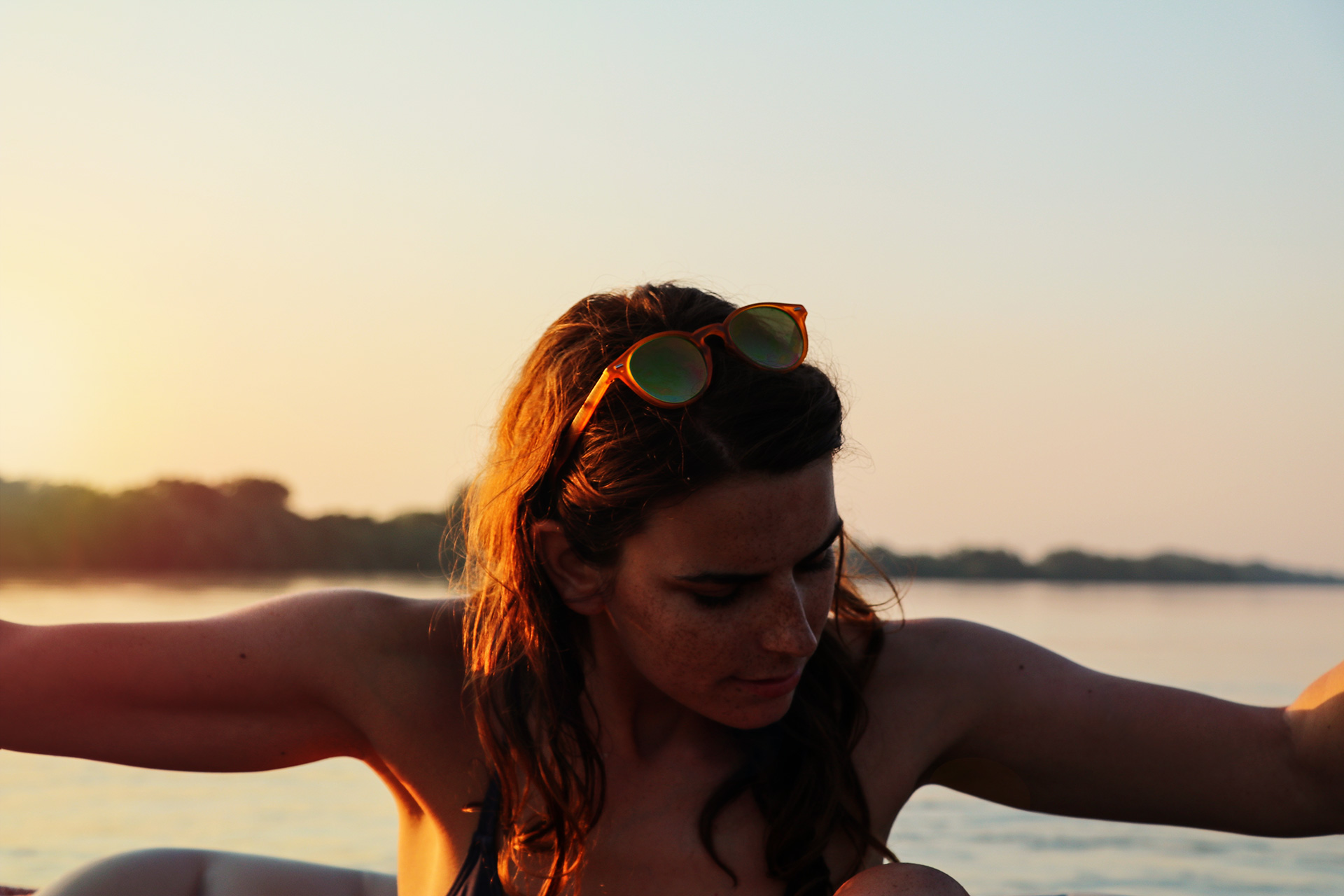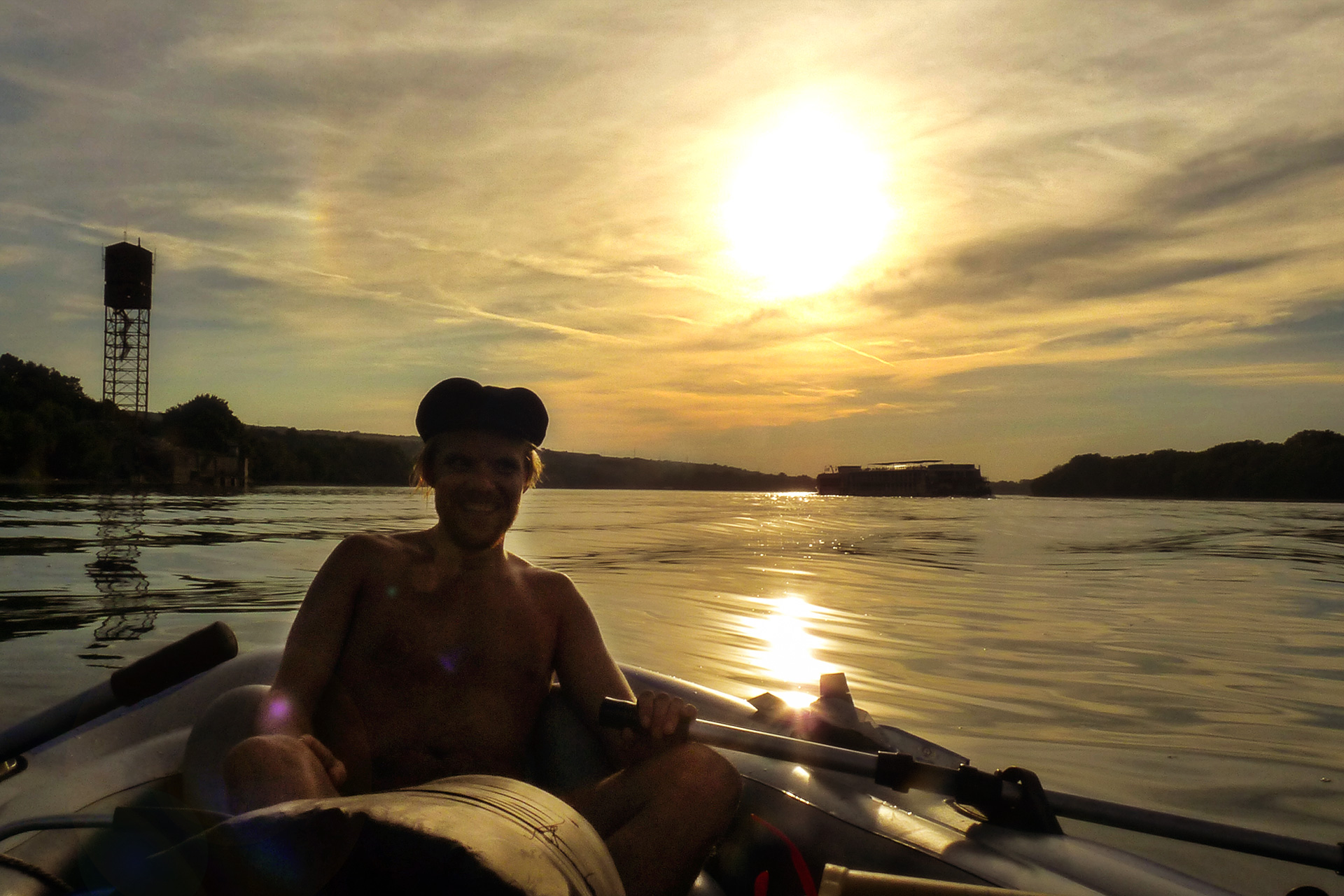 Looking for a camp spot while the sun already sets…
Buttom line:
For us it is absolutely worth every penny. It's a solid, durable boat that is not too heavy but big enough for the both of us + everything we need for a few days of camping (food, drinks, tent, sleeping bag…).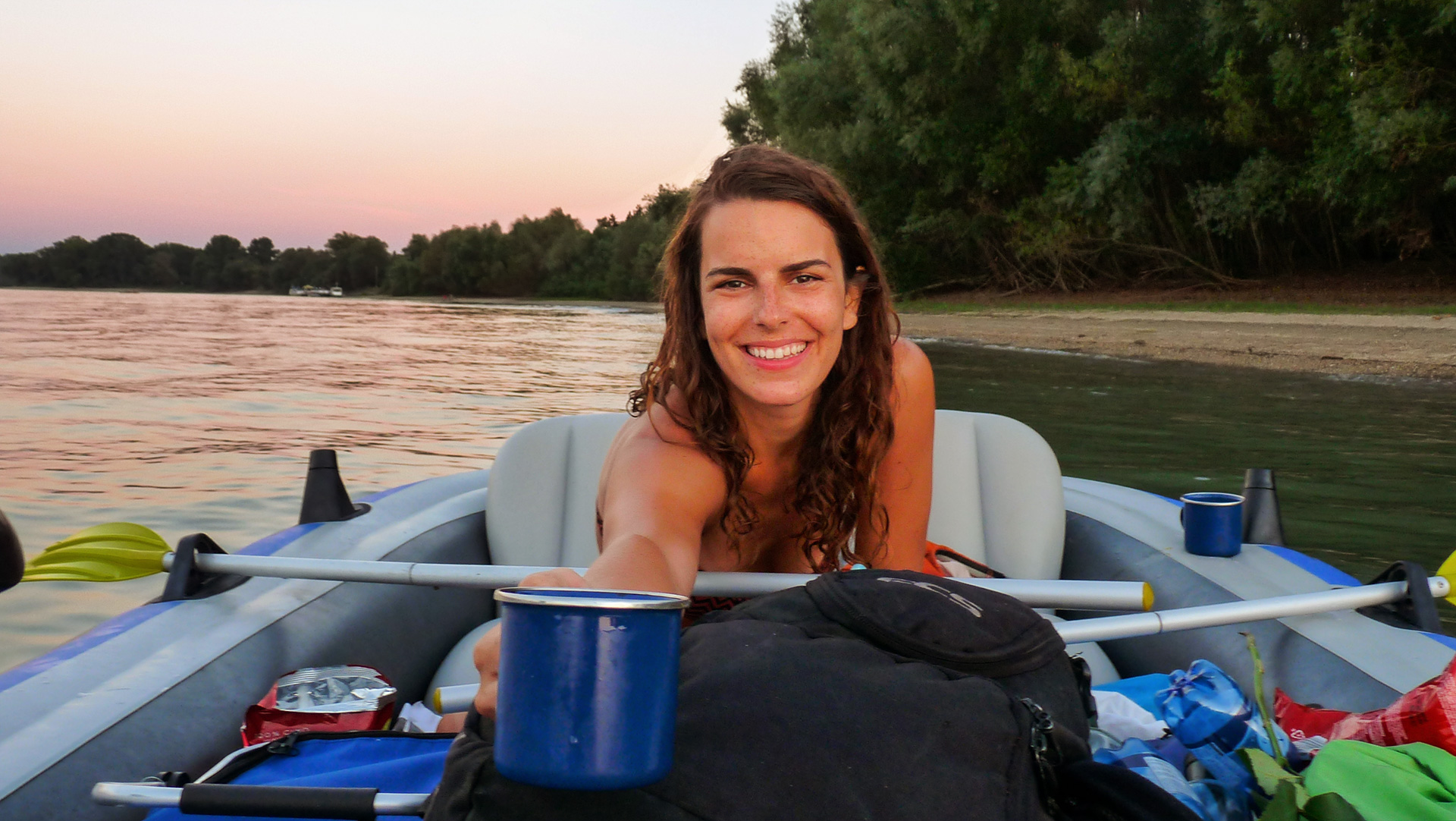 Sunset drink on the boat…
Get an extra pair of paddles. We are using this one at the moment.