How to lace hiking boots
Lacing Techniques for hiking boots
Most of us learn shoe-lacing in school and don't think about our technique much more after that. If your hiking boots start to feel less comfortable than average, you should learn a few different lacing techniques and tricks, to make the next hike more enjoyable.
In this guide, we cover eight ways to re-lace your boots to help relieve stress in your feet.
Effect: This technic will evenly distribute the laces and add comfort.
Effect: Gives the foot more space, resulting in a more comfortable fit.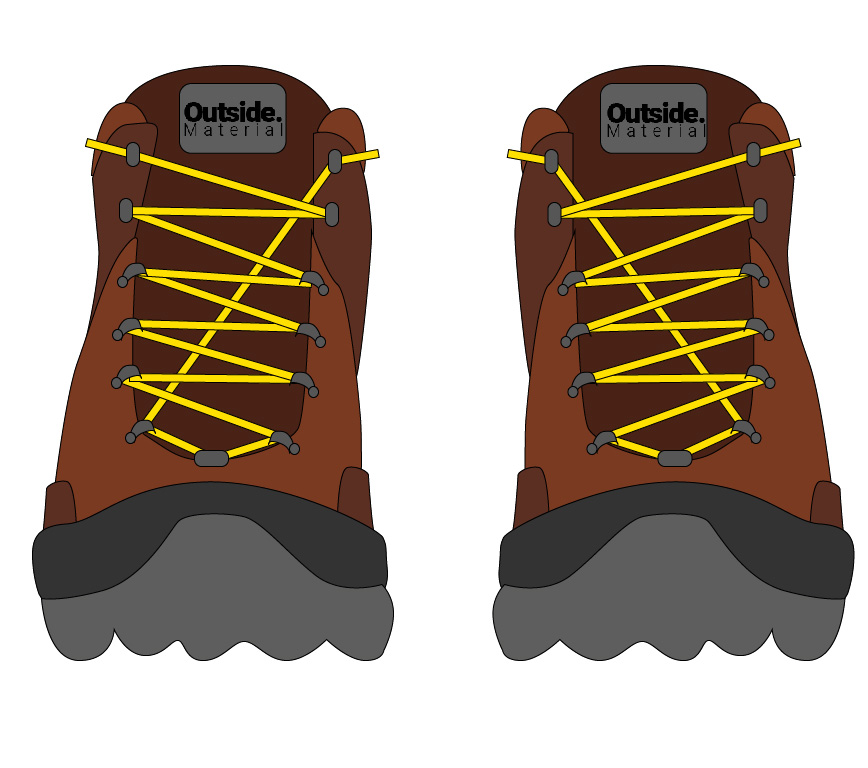 TOE PAIN OR BLACK TOE NAILS
Effect: The toe cap will be lifted slightly, allowing the toes to get more space.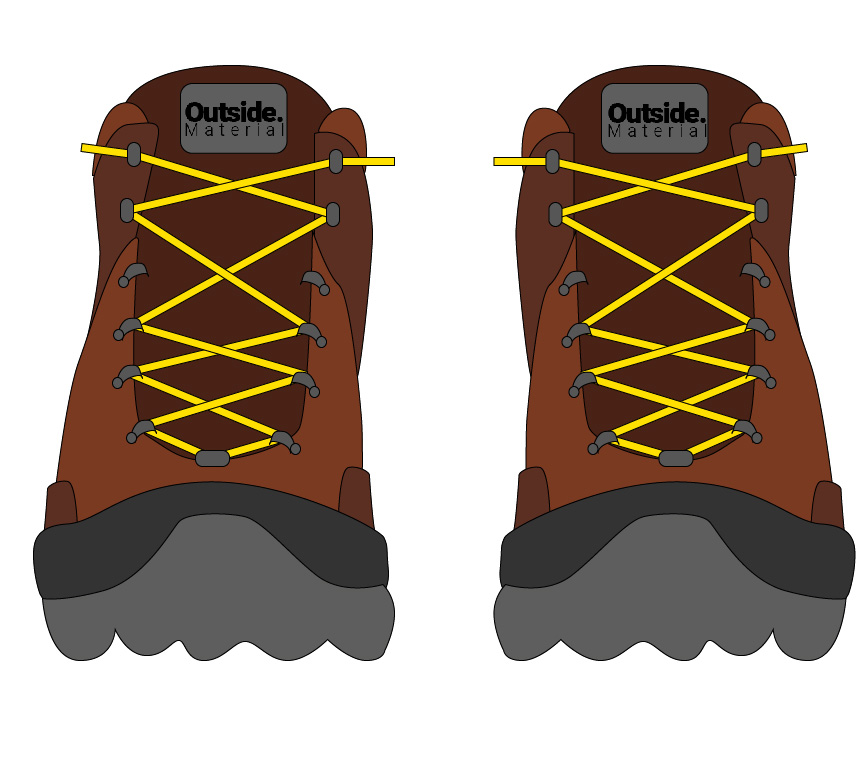 Effect: This lacing technique will tighten the shoe more than the usual techniques.
Effect: If you have a larger midfoot this will minimize the pressure.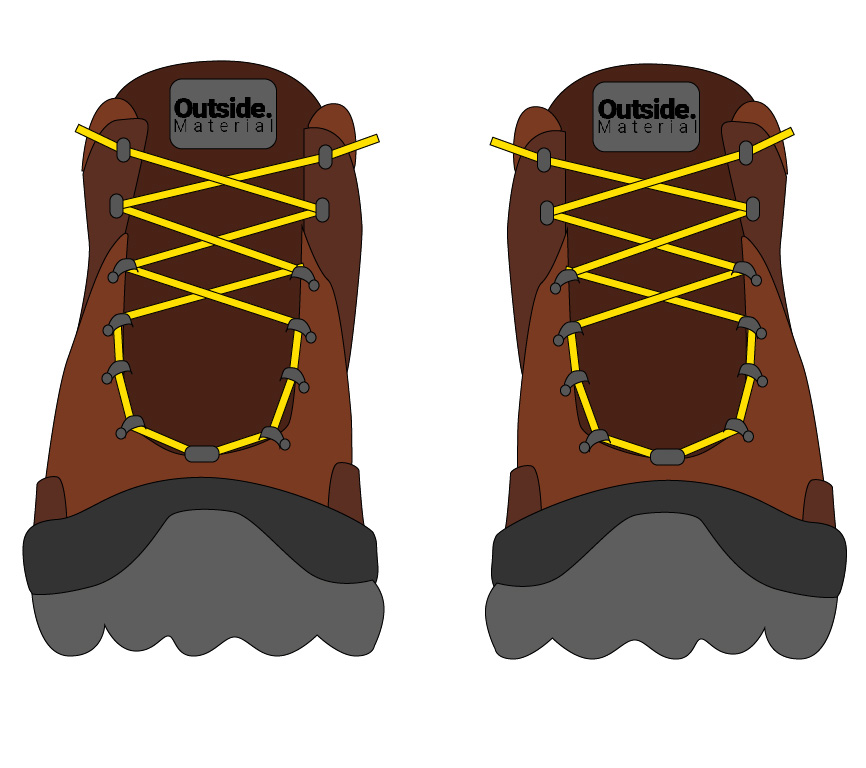 Effect: More space for your forefoot and slightly more space in the toe box.
Effect: The middle section will feel less tight and you'll add comfort to this part of the shoes.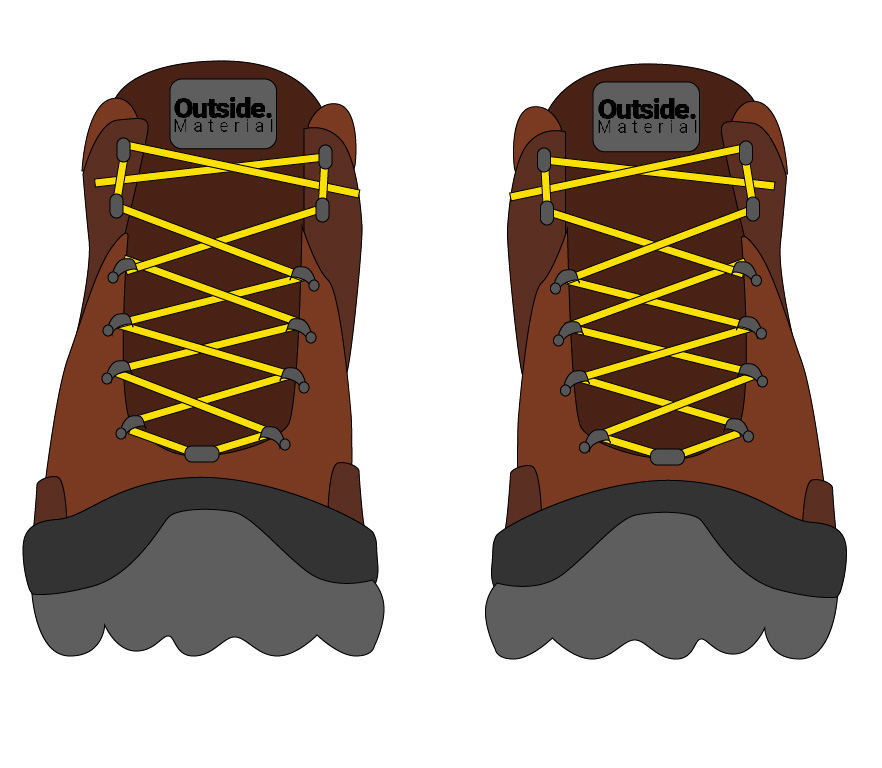 Effect: You will get more support in the ankle, but I will not feel too tight.