Madeira Day 4 | Ribeiro Frio – Pico do Arieiro
Hiking 16.2km  Ascent: 1080m Descent: 192m Max Elevation: 1818m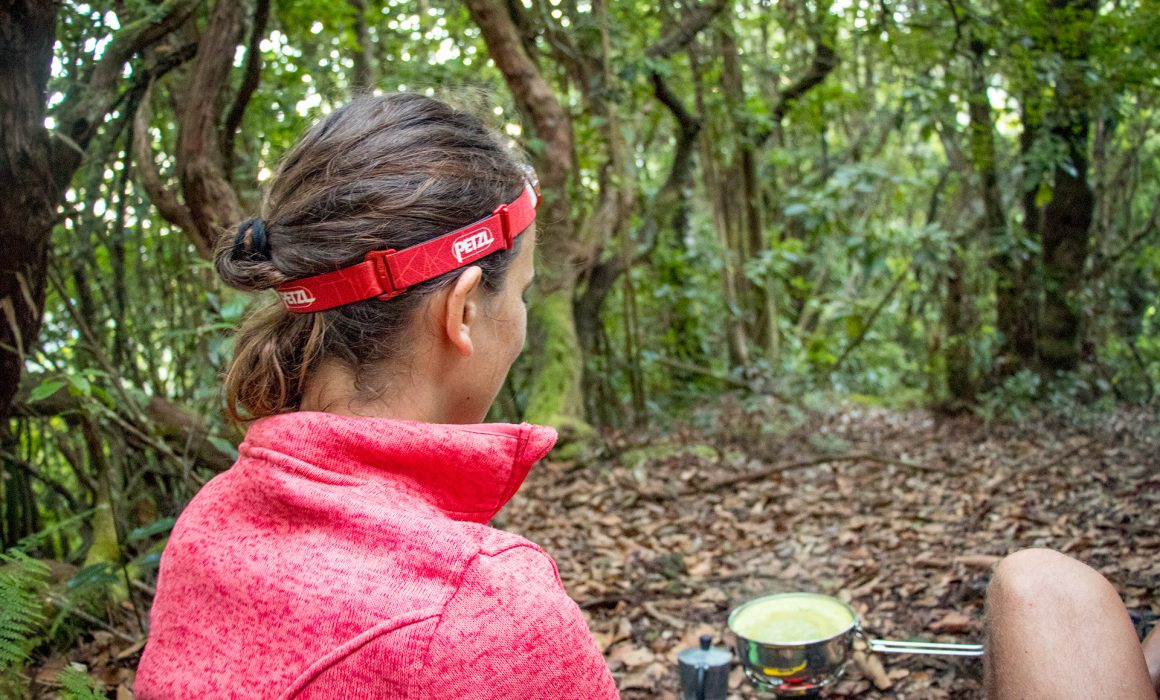 After 30 minutes we arrived in Ribeiro Frio, the trail so far, was super simple, wide enough to walk next to each other and enjoy the views.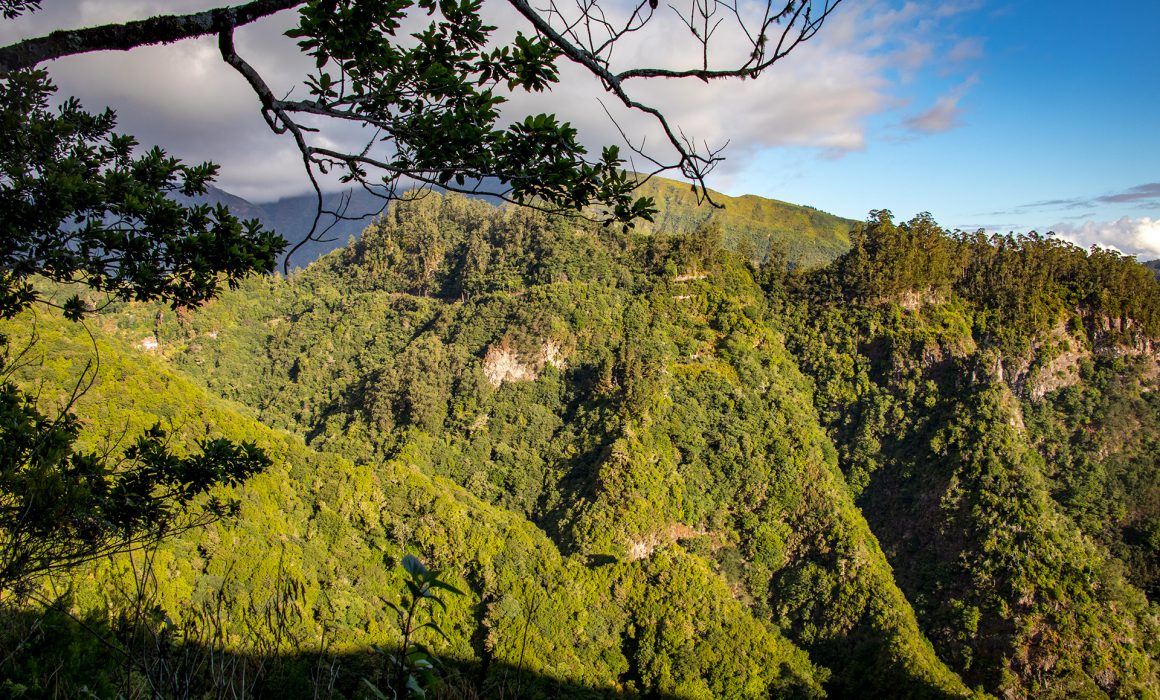 Arriving at Ribeiro Frio, we had a coffee at the local restaurant. The Tourist busses were arriving almost every minute. It was a pleasure, to see the tourist despair, with their hire cars at the steep road.
In Ribeiro Frio Forest Park you can observe the interesting Ribeiro Frio Aquaculture station, with its "arco-íris" (rainbow) trout nurseries aimed at the production of trout to replenish the water lines of Madeira. The whole Station is about 860m long.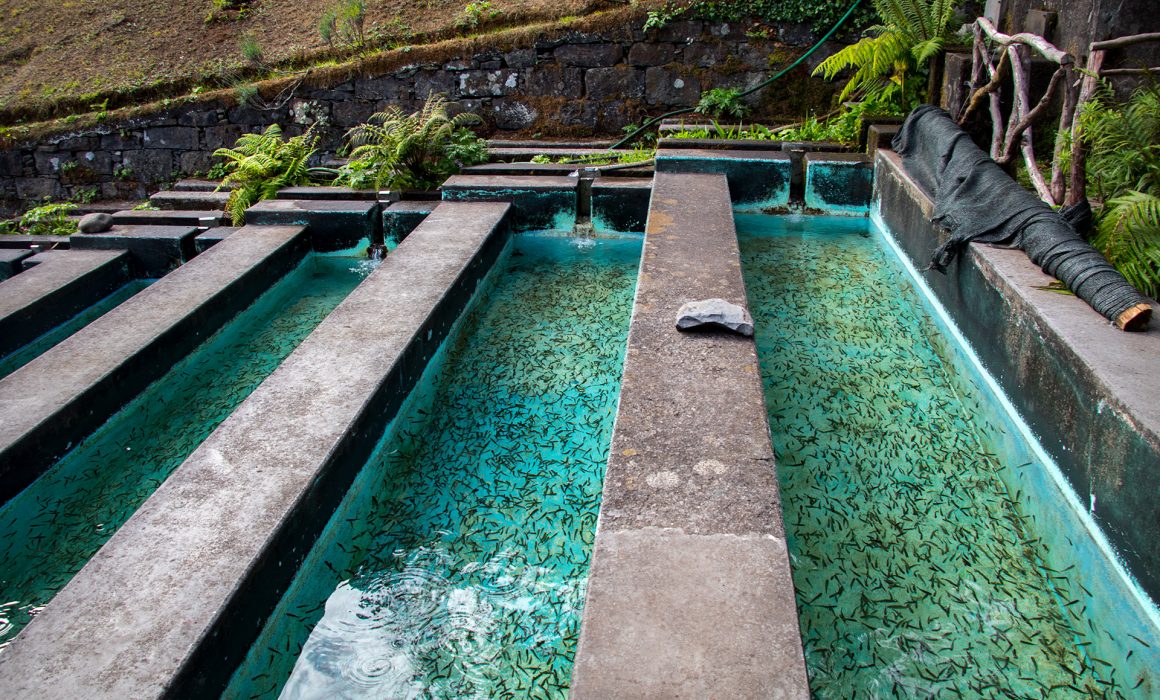 From here on, we used the Levada water, for cooking and even drinking without any purification tablets. Now it was time to conquer the central massif. There is an old road, which can be used for the first kilometers. We followed the cobblestone path, through the laurisilva forest. Next to us a calm rippling stream.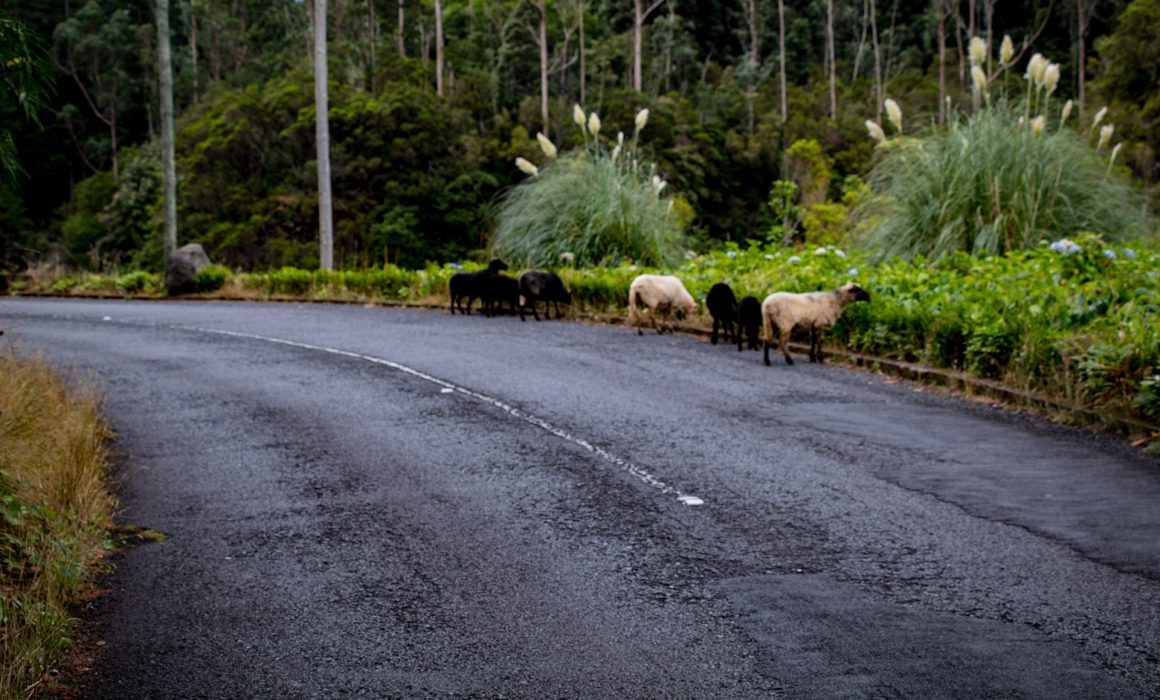 We gained elevation pretty quickly. Faster than we can thought, we found our self in huge cedar forest. The ascent towards Pico do Arieiro was a beast, in 13 kilometers we gained 1km in elevation. In the middle of the forest, a few goats followed us. The motorists cheered us. There are not so many backpackers carrying everything by their own. Especially not on this stretch.
In Poiso we made a little lunch stop. –Asia noodle snack time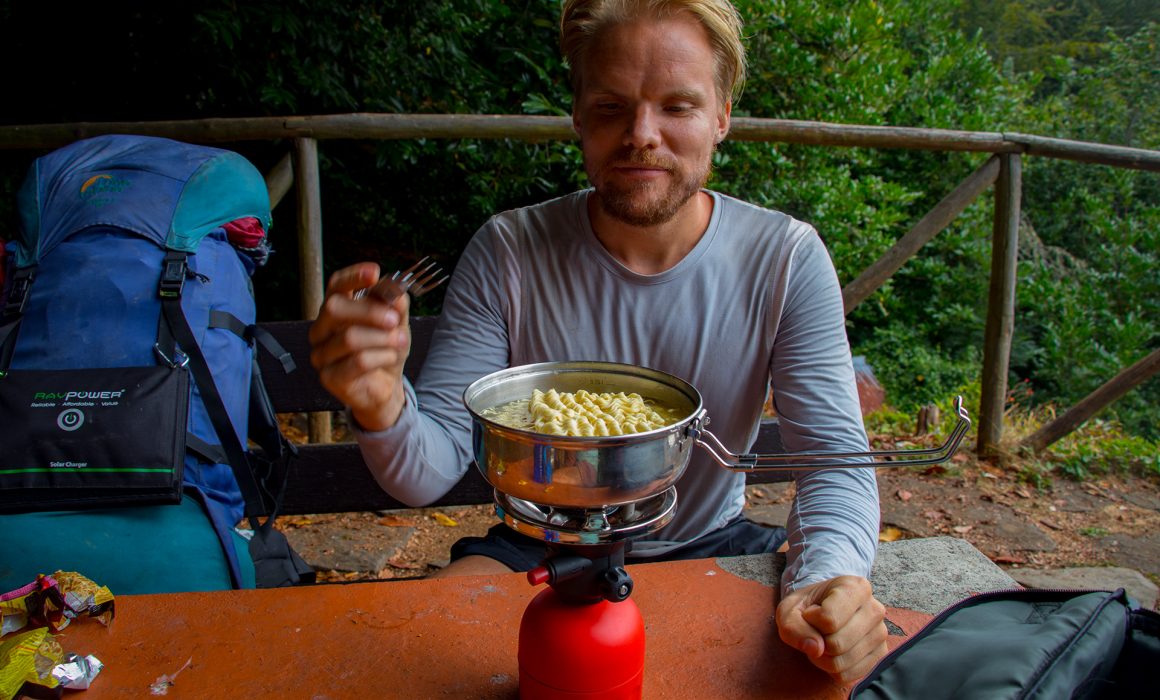 At the Casa de Abrigo do Poiso, we bought 2 bolo de caco, a typical sandwich. This nice restaurant was the first and only shelter, if you wanted to cross Madeira from south to north in the past. Which was a difficult thing to achieve. A lot of famous people spend a night in this shelter.
There is a public water tap in a small park. Where you can refill your water supplies.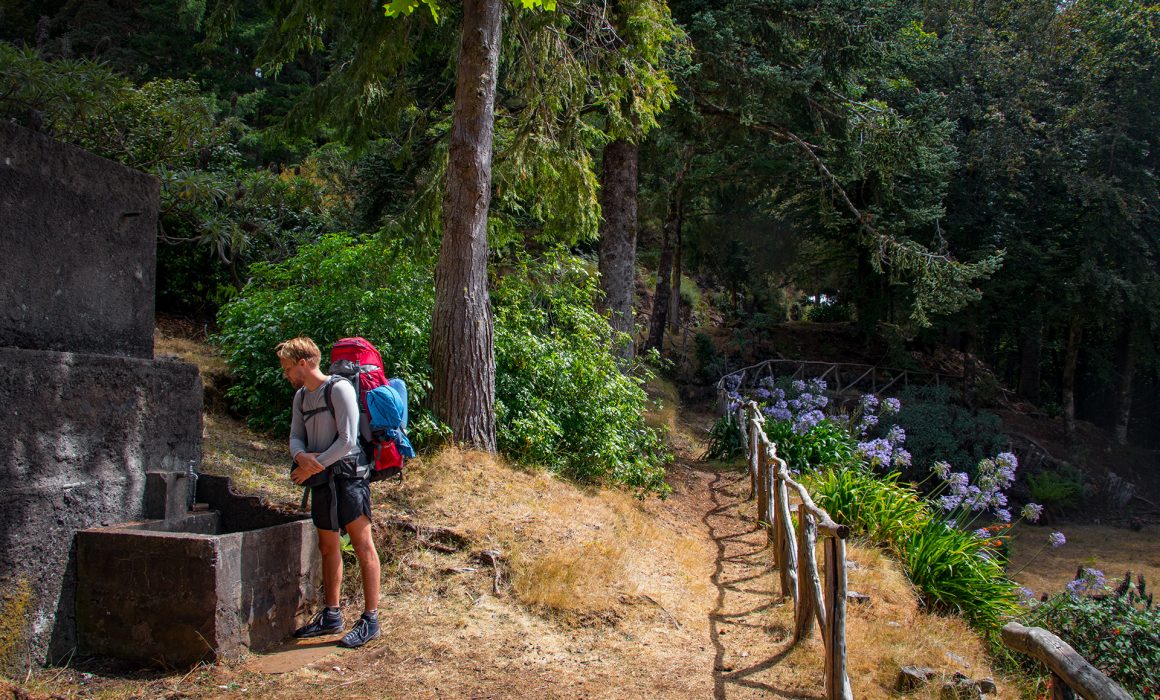 We walked back to the roundabout, we crossed earlier. Following the sign "Pico do Arieiro" which at 1.818m is Madeira's third highest peak. We just walked cross country. After 1.5km we reached a small picnic area, from here we followed a Levada towards Pico do Arieiro.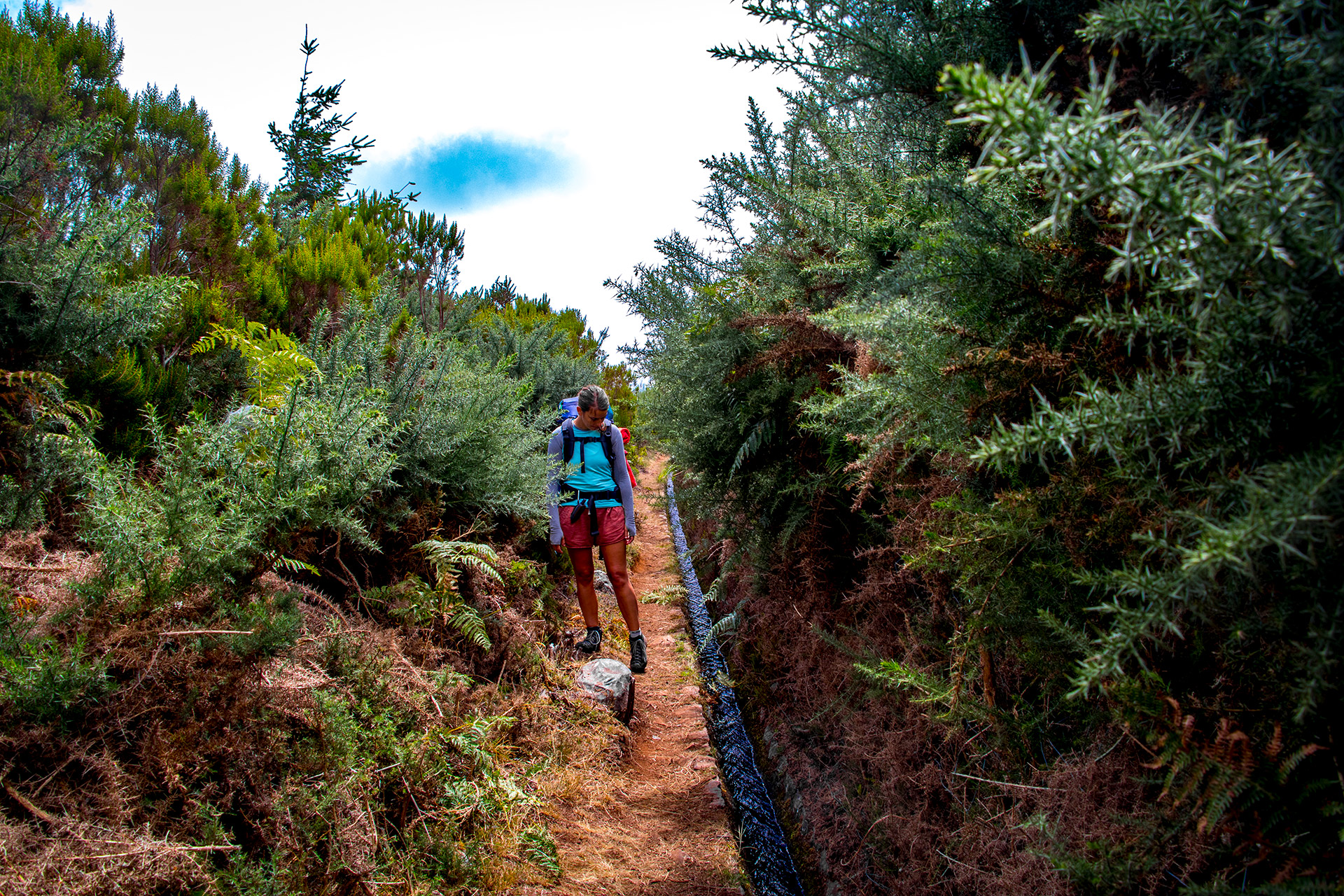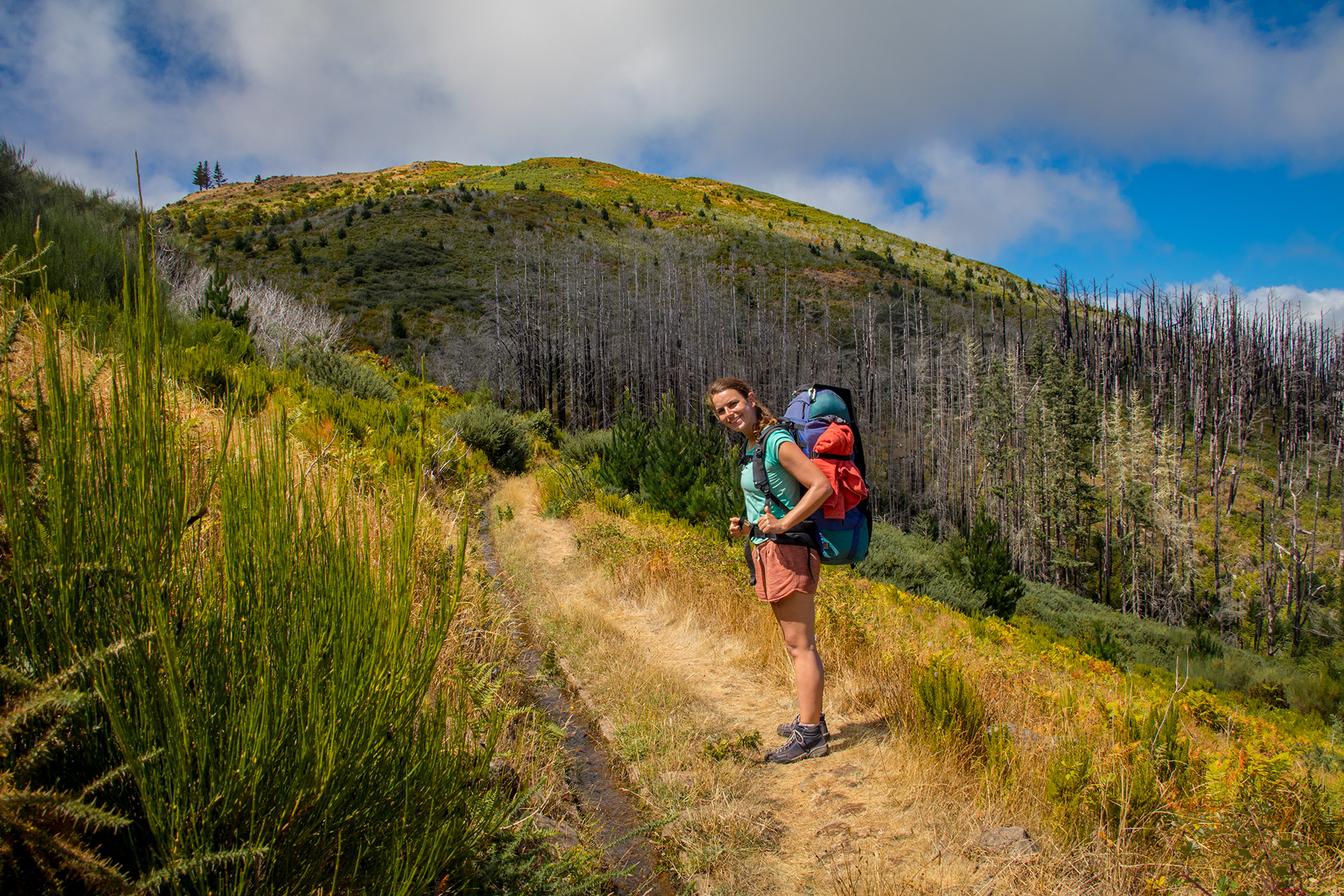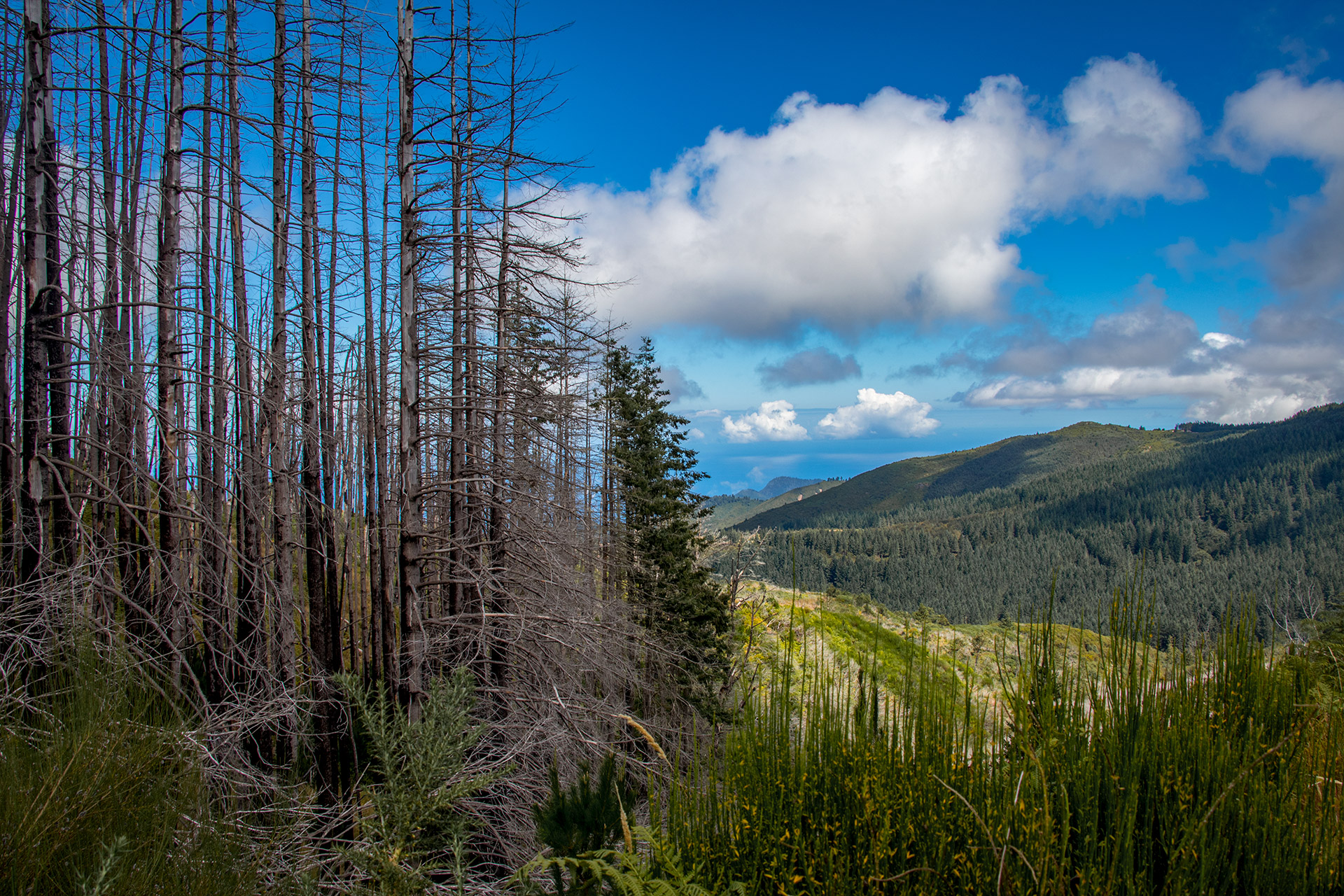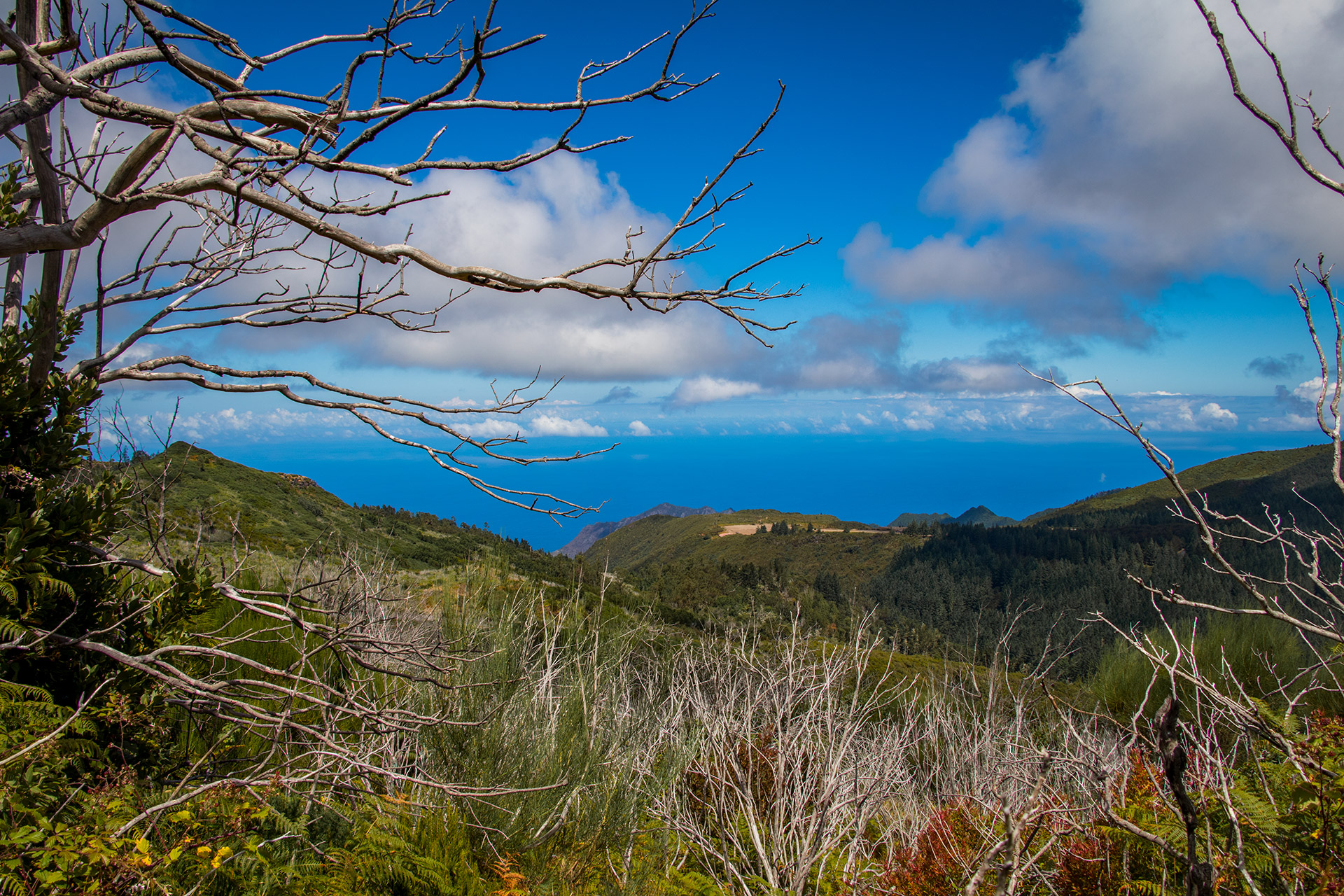 It was one of the nicest stretch of our adventure. We ate our bolo do caco and as dessert we had wild blue- and blackberries from bushes next to the levada. The views were breathtaking and the bolo de caco we bought earlier was even better.
Africa. The views are stunning with clouds floating over the beautiful mountainous rock formations – it's just impossible to describe. When the weather permits, the south coast, Curral das Freiras and even Porto Santo can be seen from here.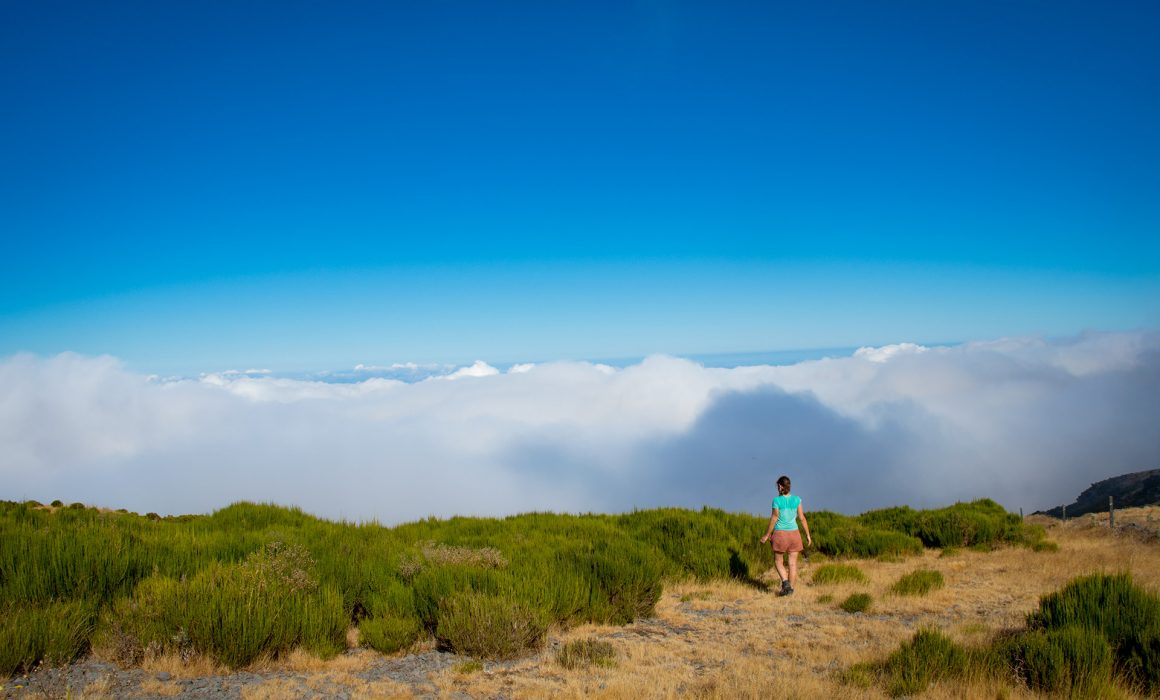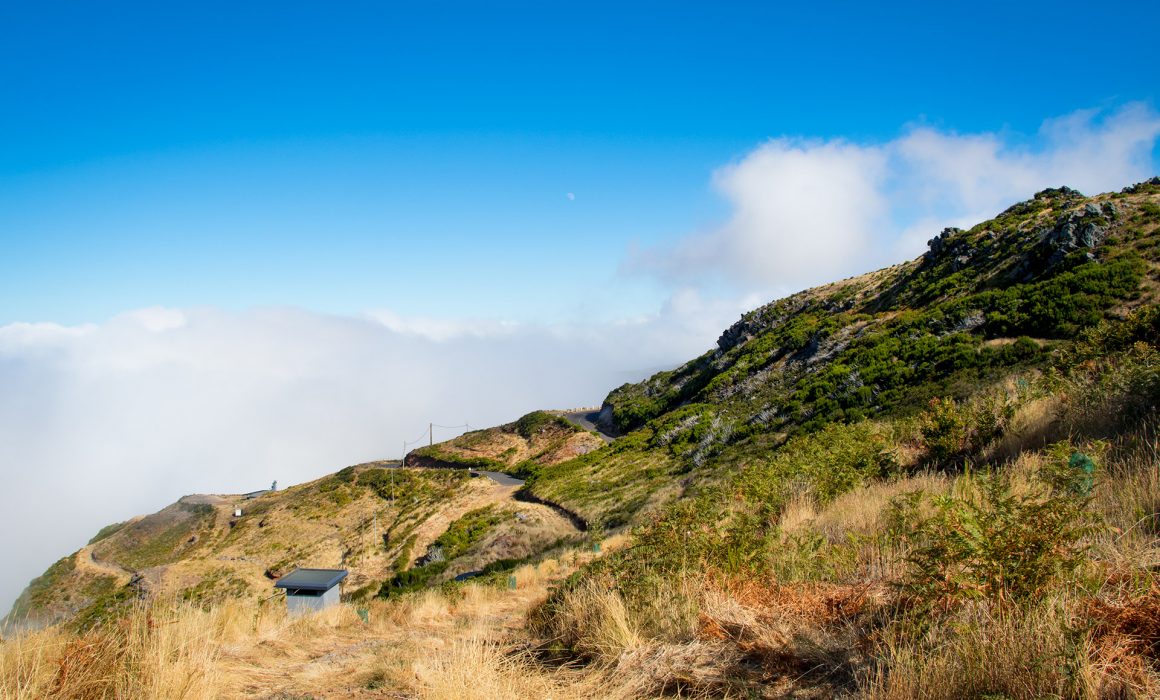 Crossing a huge "savanna-like" plateau, we had a wonderful view towards the south coast of Madeira. The destruction of the fires, earlier this year (2016) were visible from up here. There were no trees sanding, everything was burned down. It looked like god was playing spelicans, tress trunks were lying everywhere. A sad thing to see, but you could already see the nature was coming back.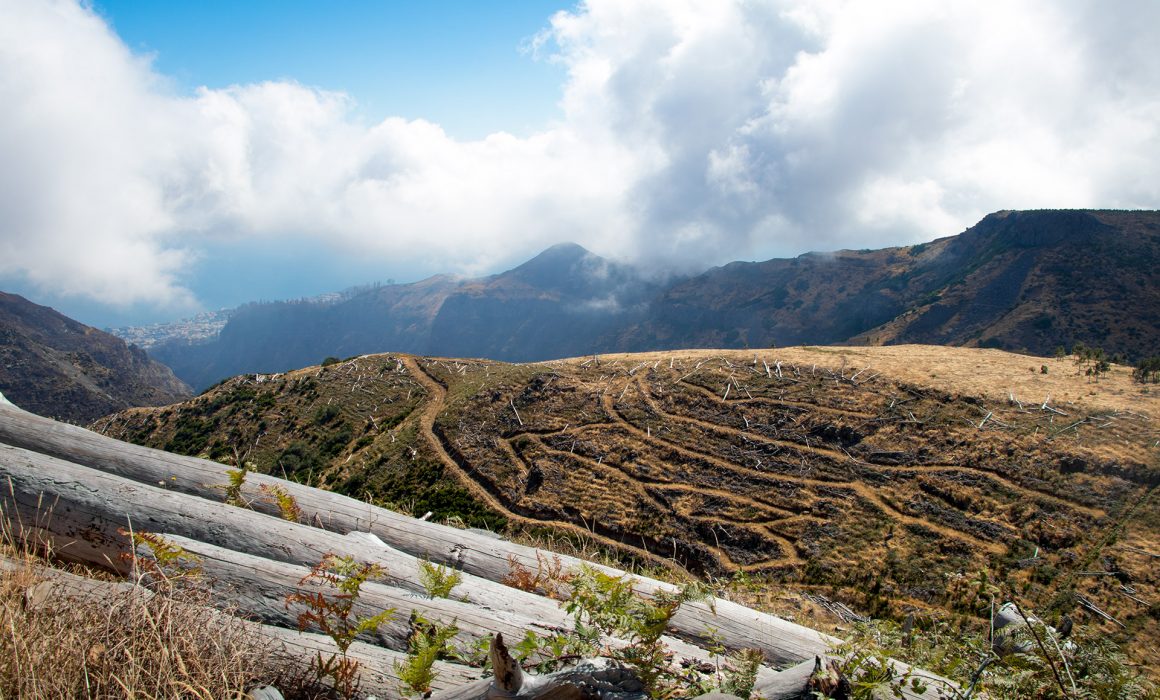 Another 30 minutes later, we reach a small peak, in front of the Pico do Arieiro. The perfect spot for the night.
After hiding our backpacks behind a few rocks. We climbed to the top of Pico do Arieiro and bought a few beers at the restaurant.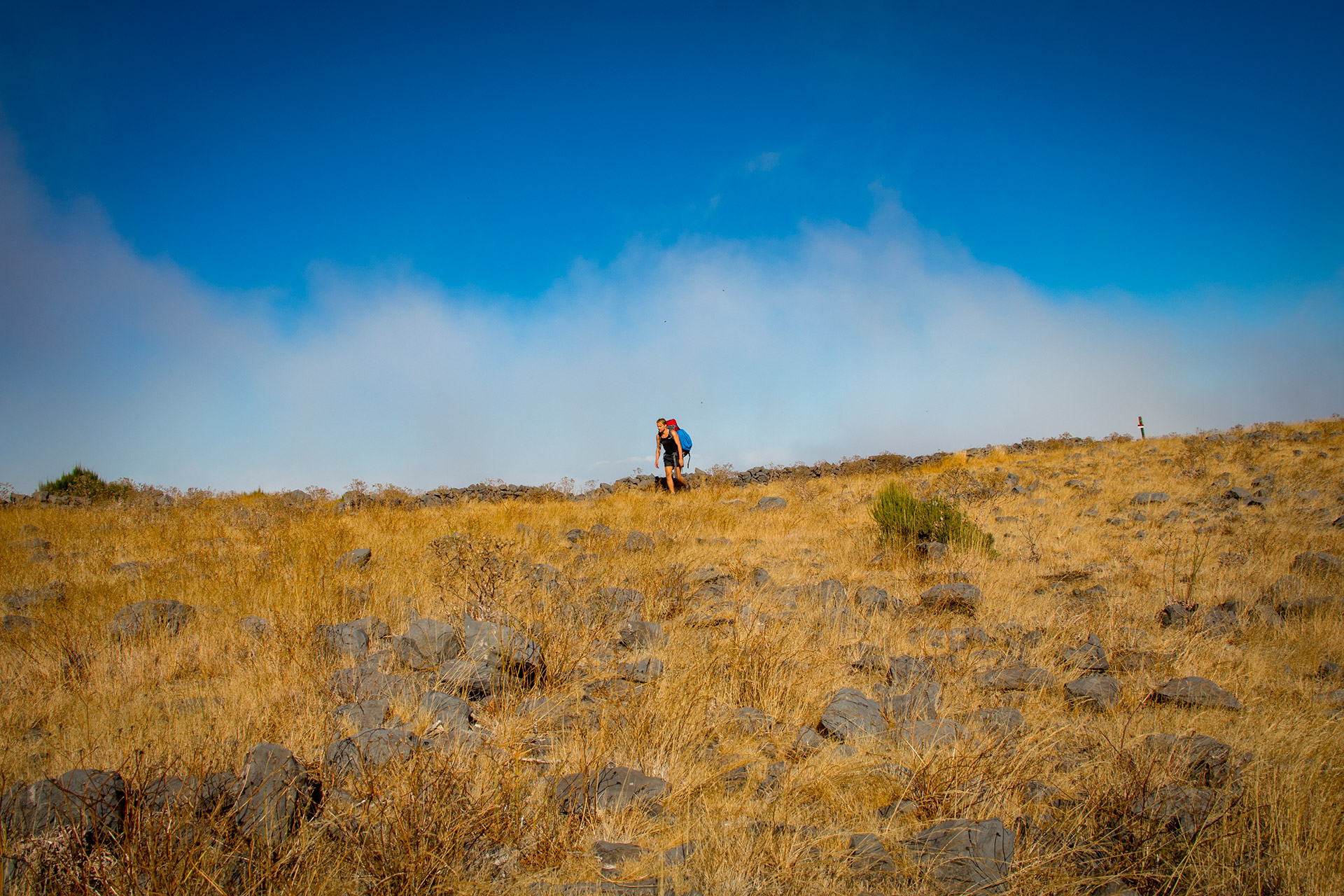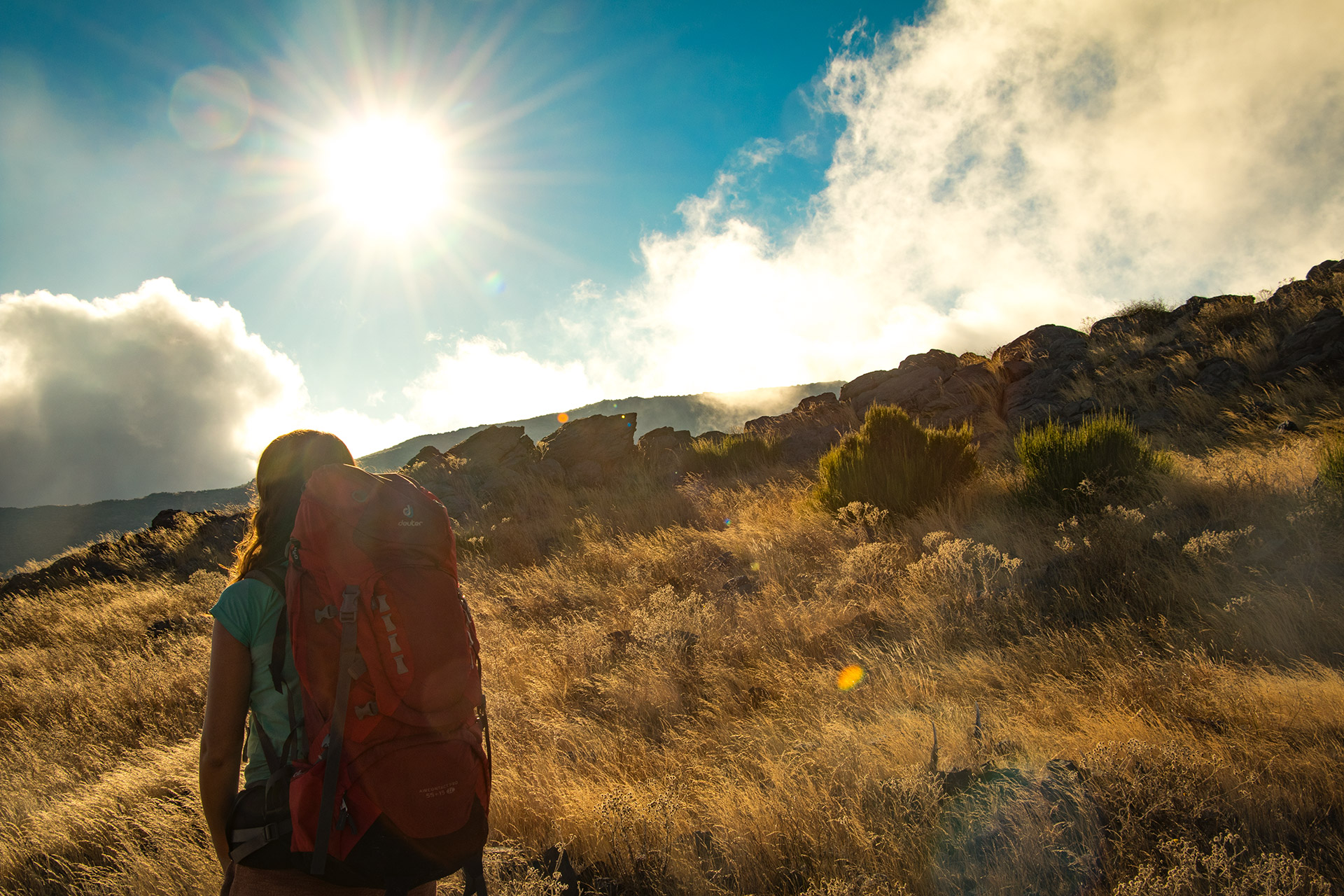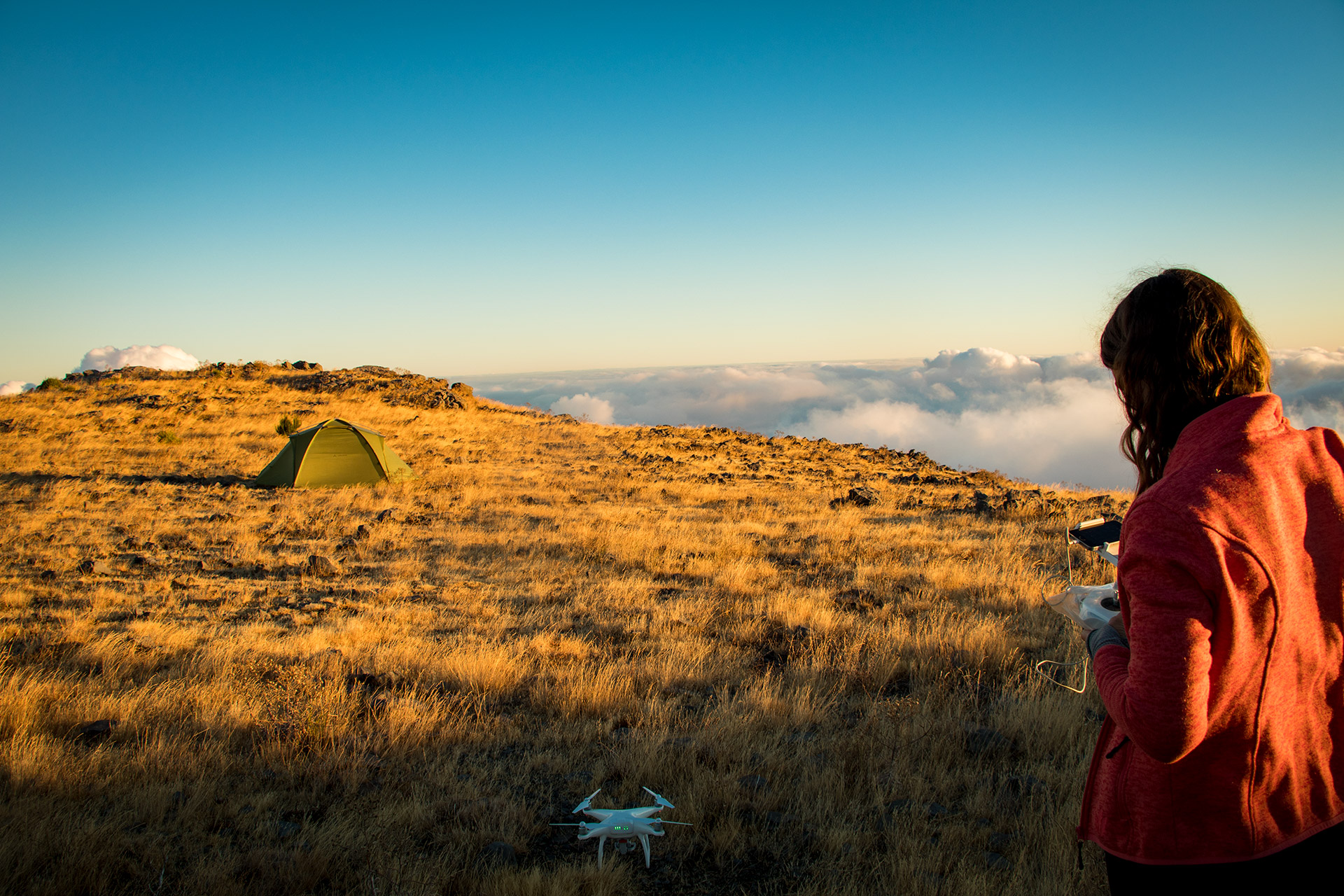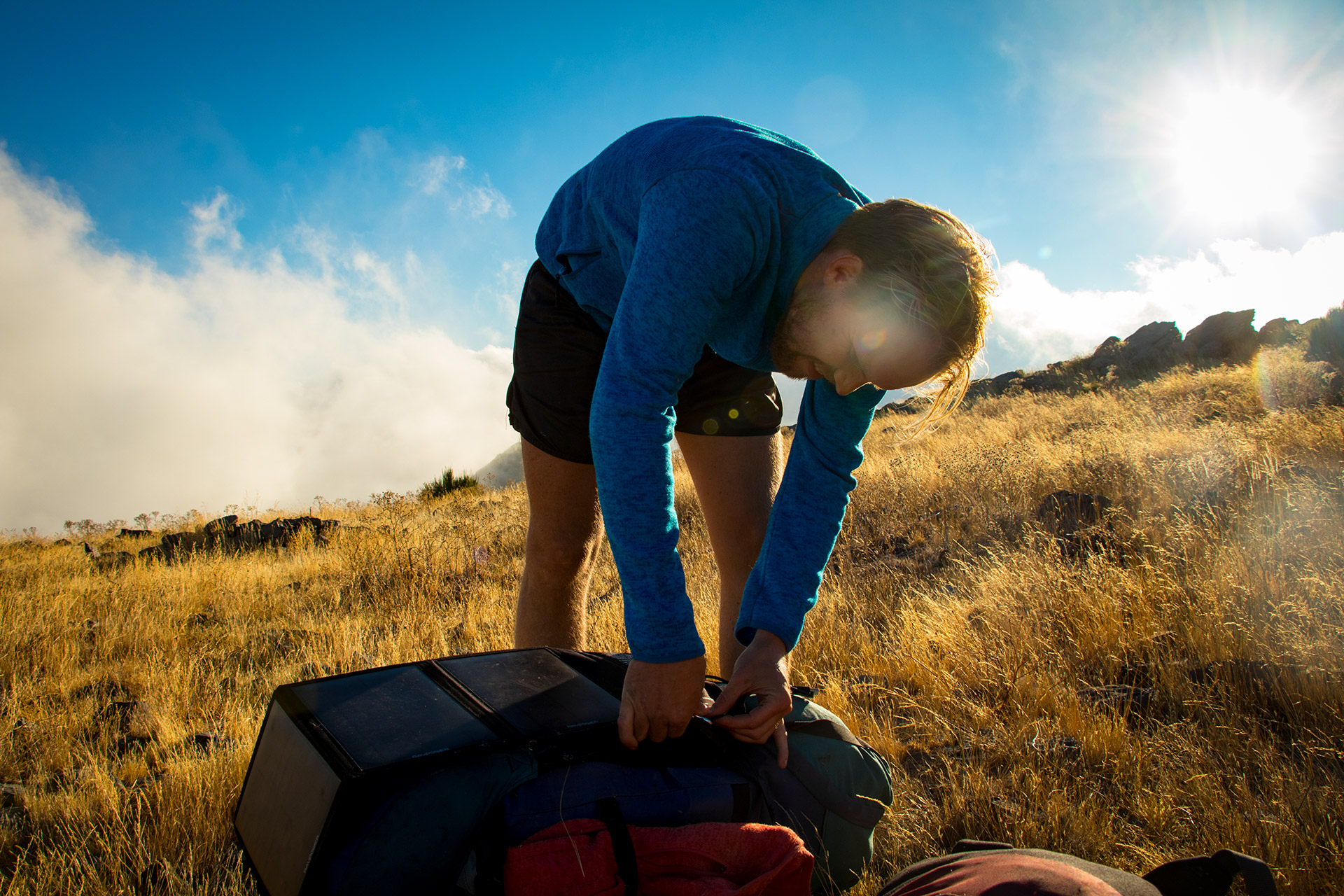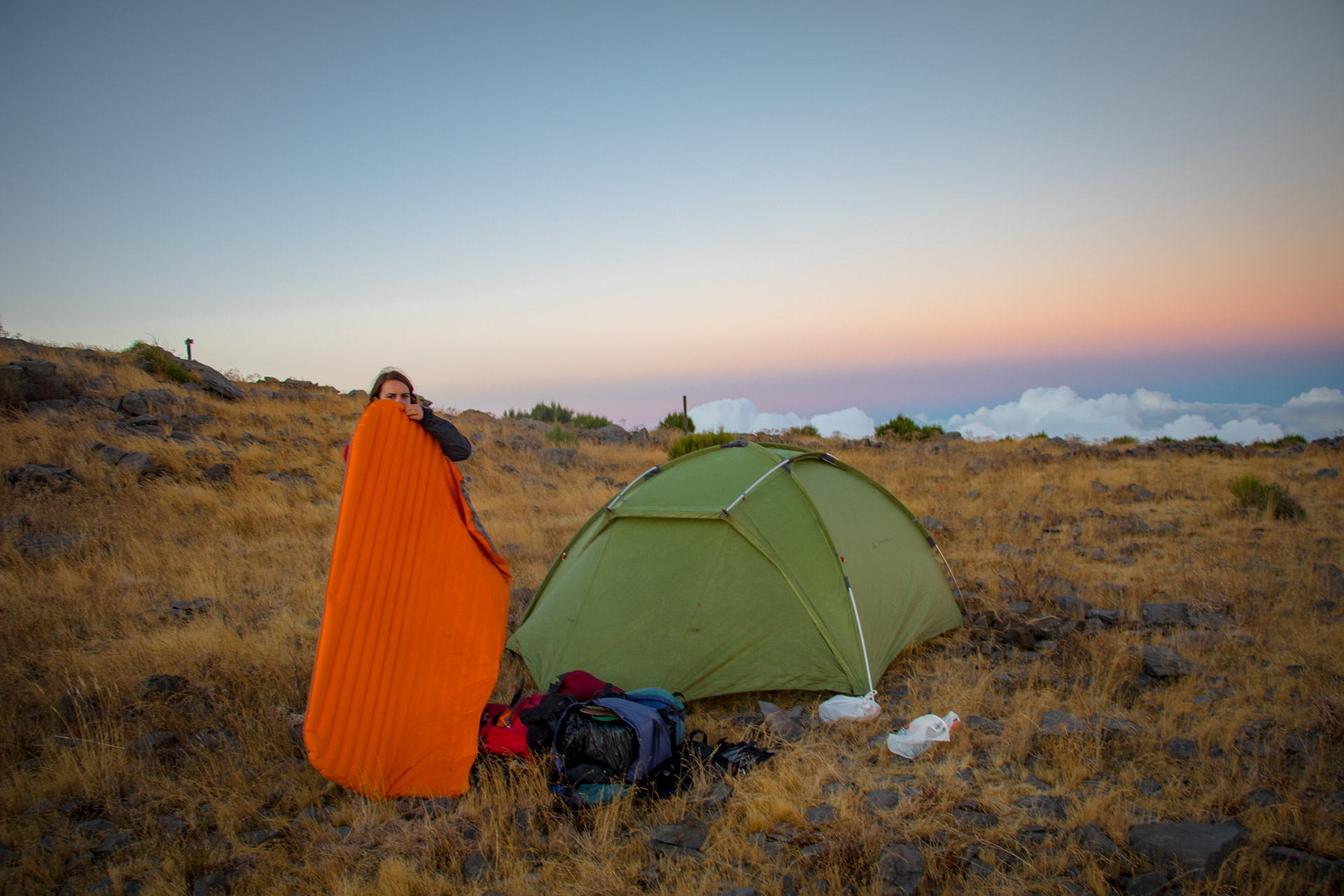 Arriving back at our campsite we pitched our tent and while away the evening. For dinner we had spaghetti carbonara.
A perfect day.