Madeira Day 6 | Boca da Encumeada – Paul da Serra
Hiking 22.4 km  Ascent: 696 m Descent: 556 m Max Elevation: 1577 m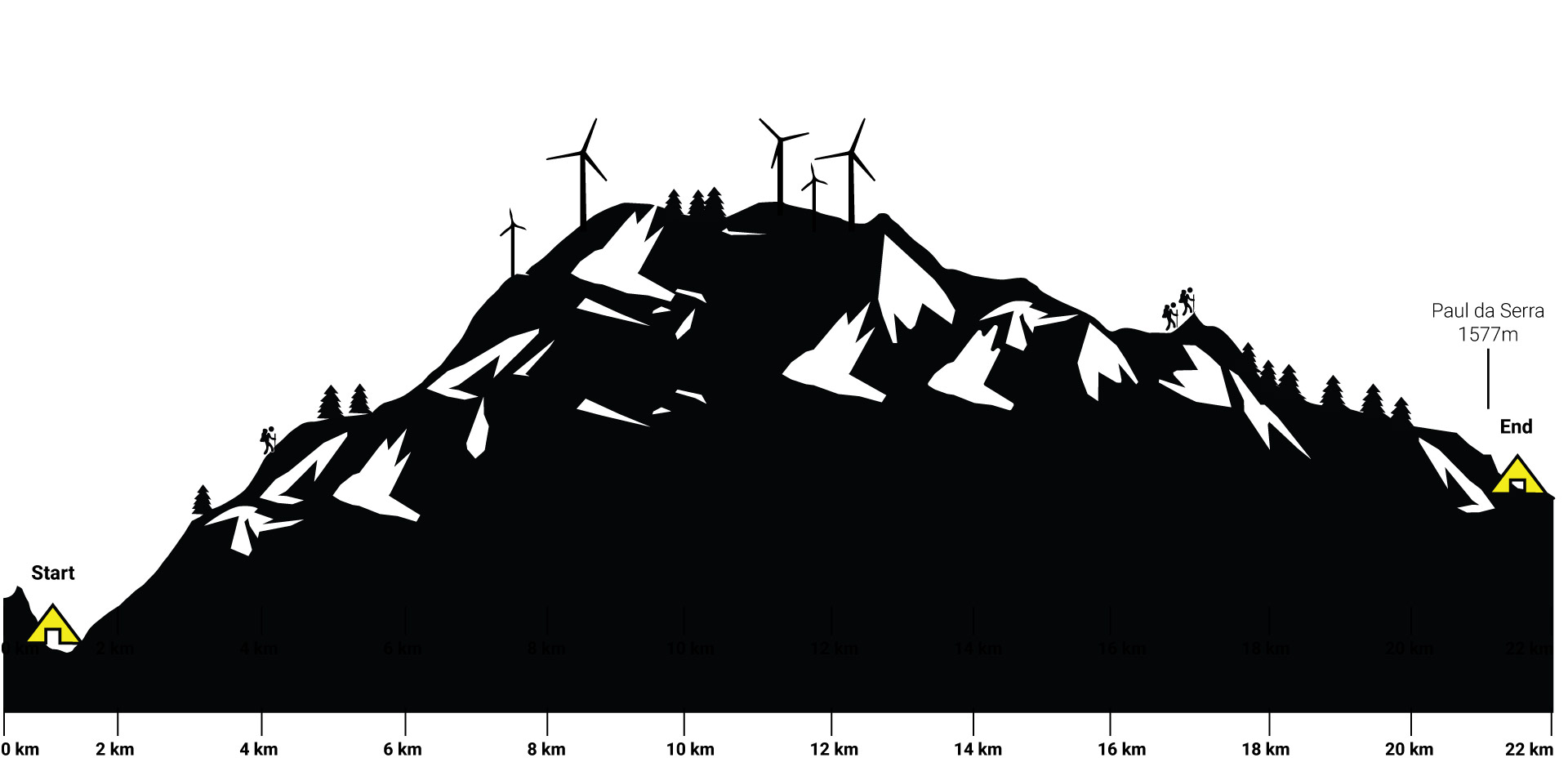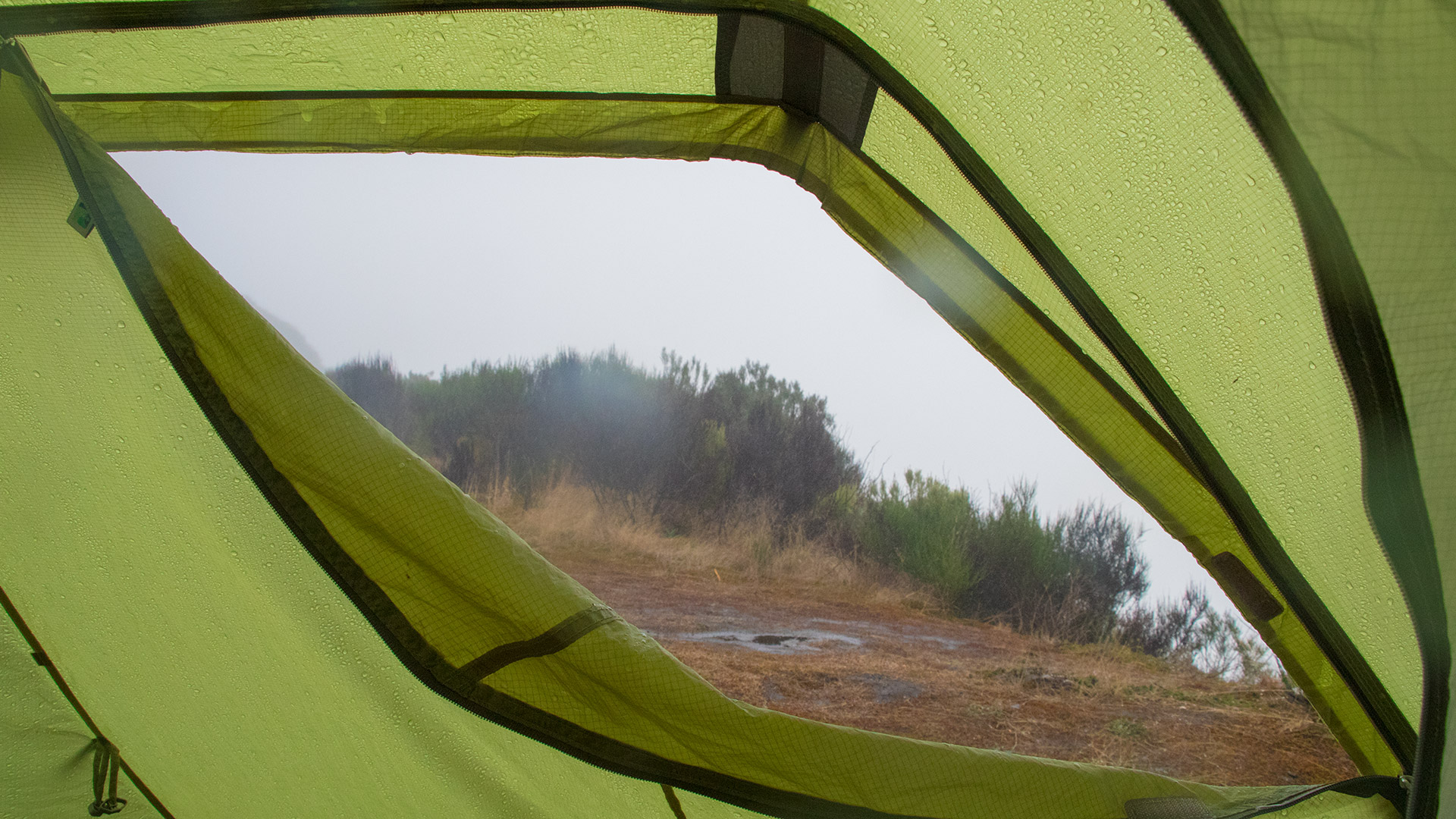 Day 5 of our adventure started with a disaster. It was raining the whole night. The moment we woke up our Vaude tent, which we loved for the last couple of year, was a swimming pool. Everything on the ground was soaking wet. Our passport, the camera, everything ….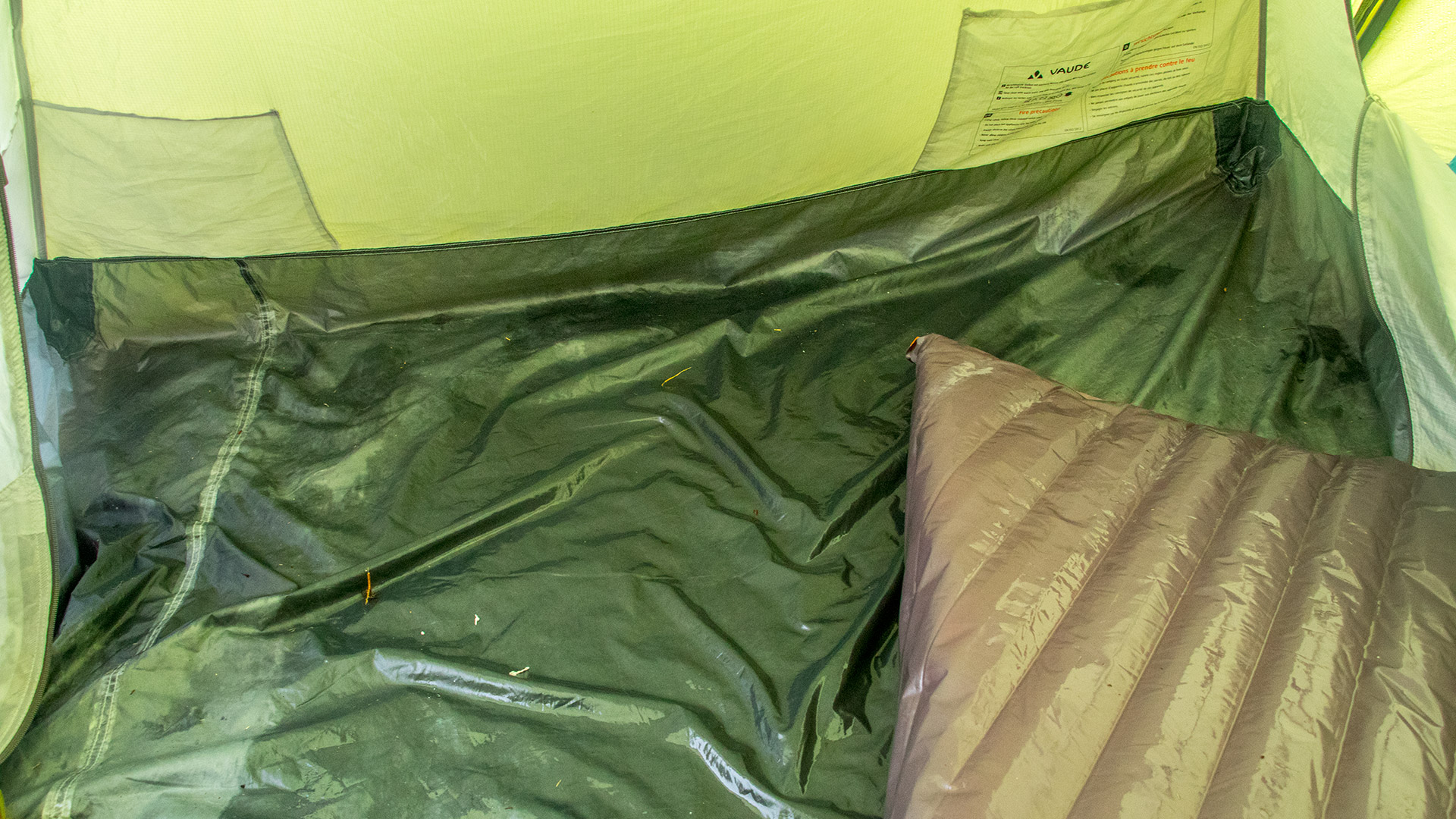 We decided to just stand up, pack our staff and start walking. It was cold, the wet clothes didn't make it any better. But what is an adventure without a proper disaster.
The plan was to walk in the direction of Vargem, but because of the bad weather and slippery ground, we had to change our plan. The new plan was to follow the ER110 until we reach the Paul da Serra. First we needed some energy, at the bus station, was a small restaurant. Where we ordered bolo de caco and coffee.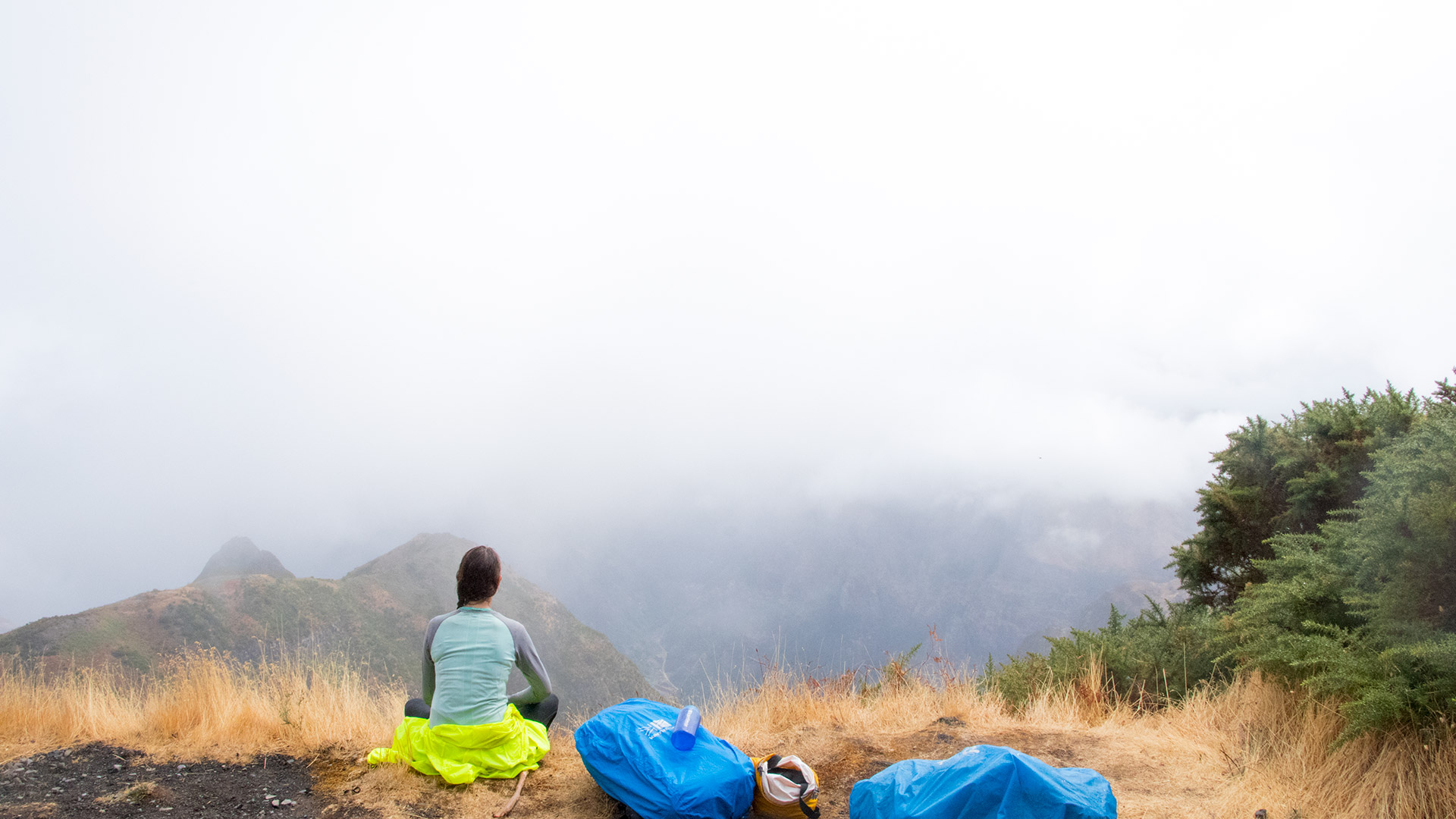 Back on the street, everybody was staring at us, the 11,2 km towards the Paul da Serra were hard. Especially in the rain, but after the last days, it was kind of normal. The only problem was the rain and the fog. A couple in car, asked us if they should bring us up to Paul da Serra. We meet them on our first day in Caniçal. But we want to complete the east – west crossing by foot. Everybody was starring or honking at us, to cheer us up or maybe because we walked on the road.
In general it wasn't so bad. In tunnels we had to wear our headlamps, to be visible for the upcoming traffic. When we reached Paul da Serra, the rain stop and the clouds slowly disappeared. Huge windmills appeared from nowhere.
Paul da Serra is an in-between. A plateau between the south and the north of the island, a unique place, out of time, out of space, another face of this incredible island.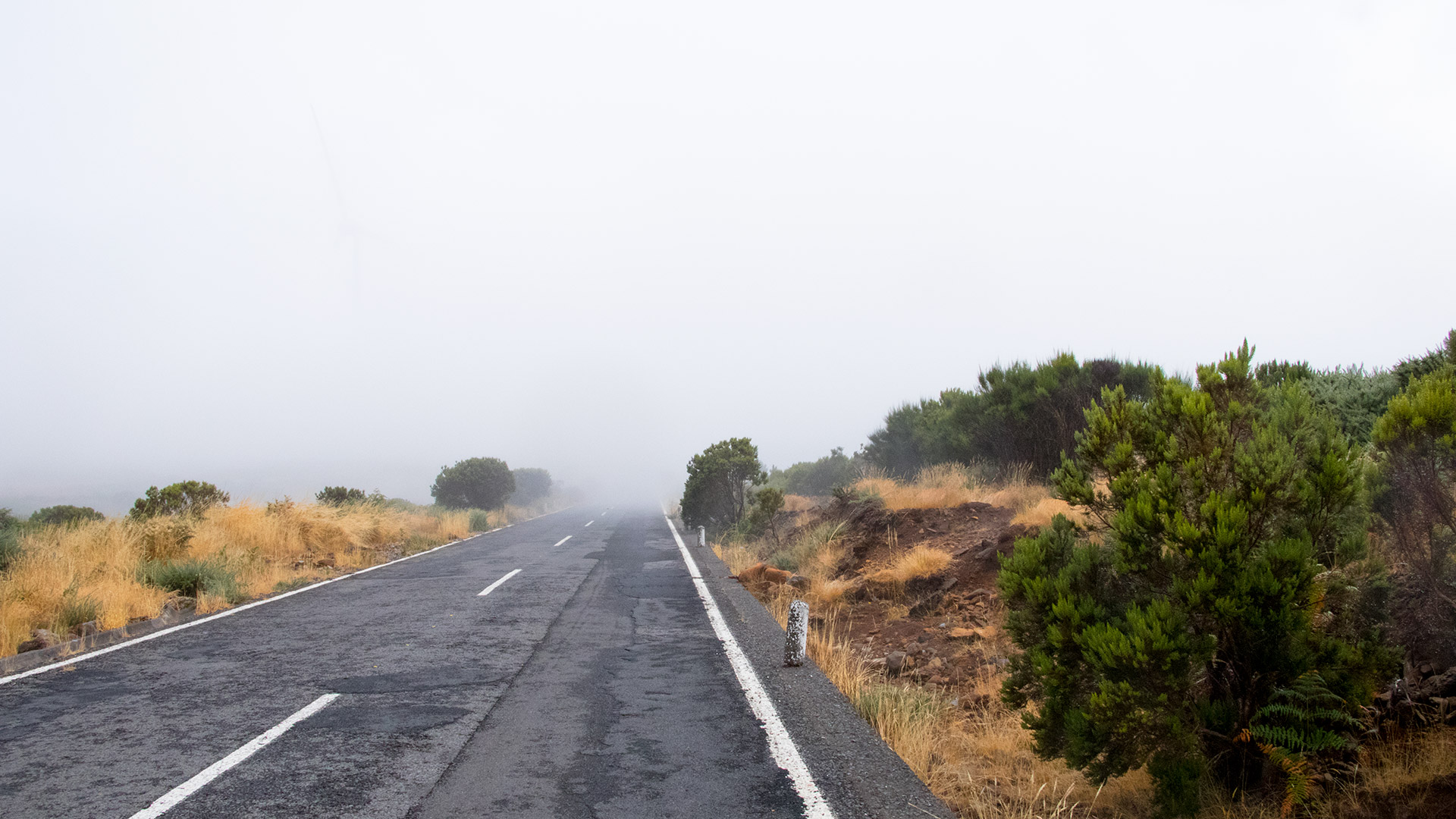 It was still cold, but the rain finally stopped. We reach a few small house were we had a lunch break. There were a lot of fire place close to the street. We regretted not having any fresh meat with us. They even had running water. 4km into Paul da Serra, we left the street and reached a small forest. After passing a levada the forest opened. It was getting really hot and we took out the tent and our wet stuff to let it dry in the sun.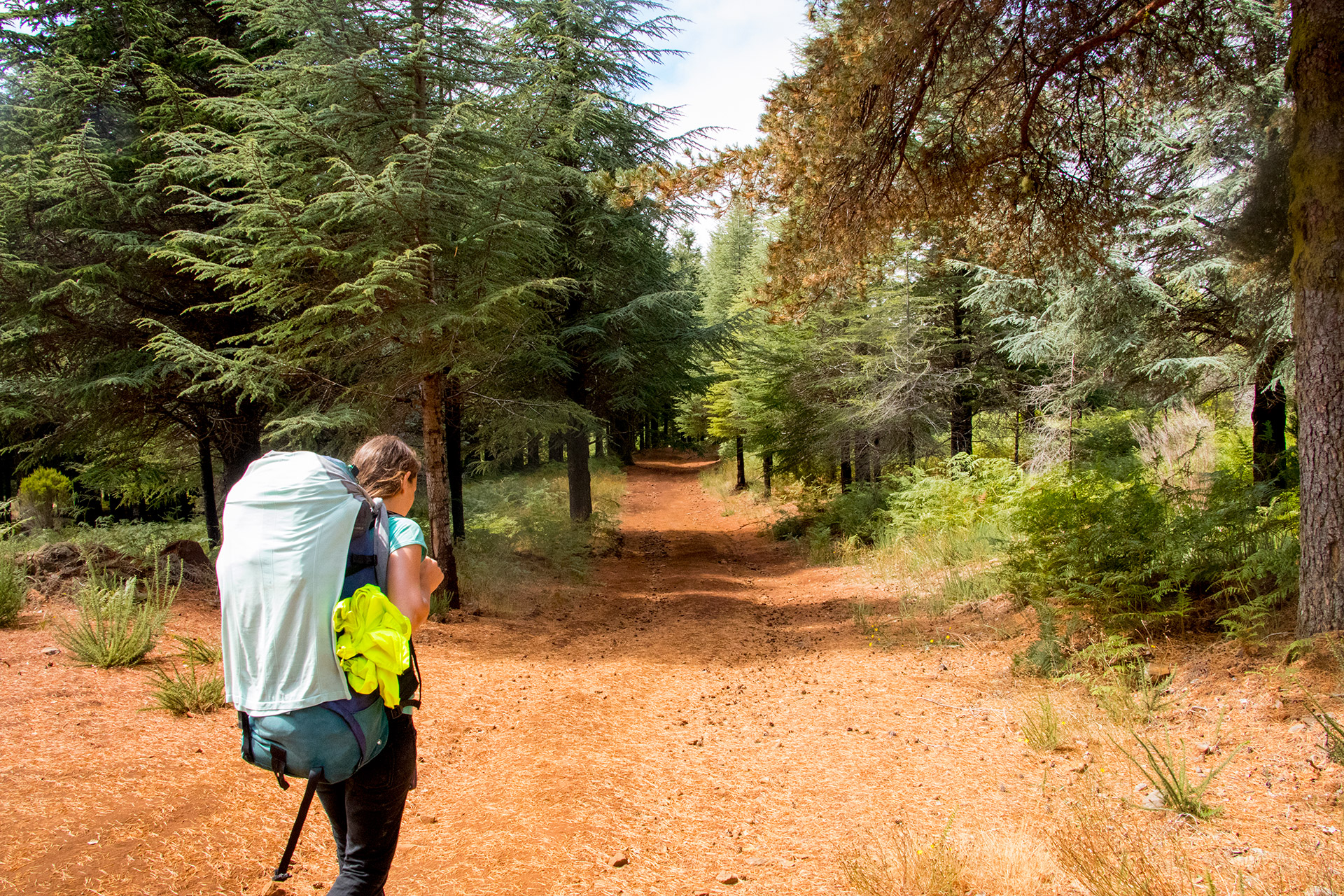 But the good weather was short-lived. Paul da Serra disappeared completely. We continued walk with no view at all, a fog wall in front of us. Our water was running low. Bella spotted a Levada passing by  – on our GPS. After half an hour of searching we finally gave up.
Orientation without indication, wasn't simple and a bit scary. This went on for hours, suddenly we reach the street – by accident. It was easier to walk on the street, we though, we will kill a few kilometer on the main street.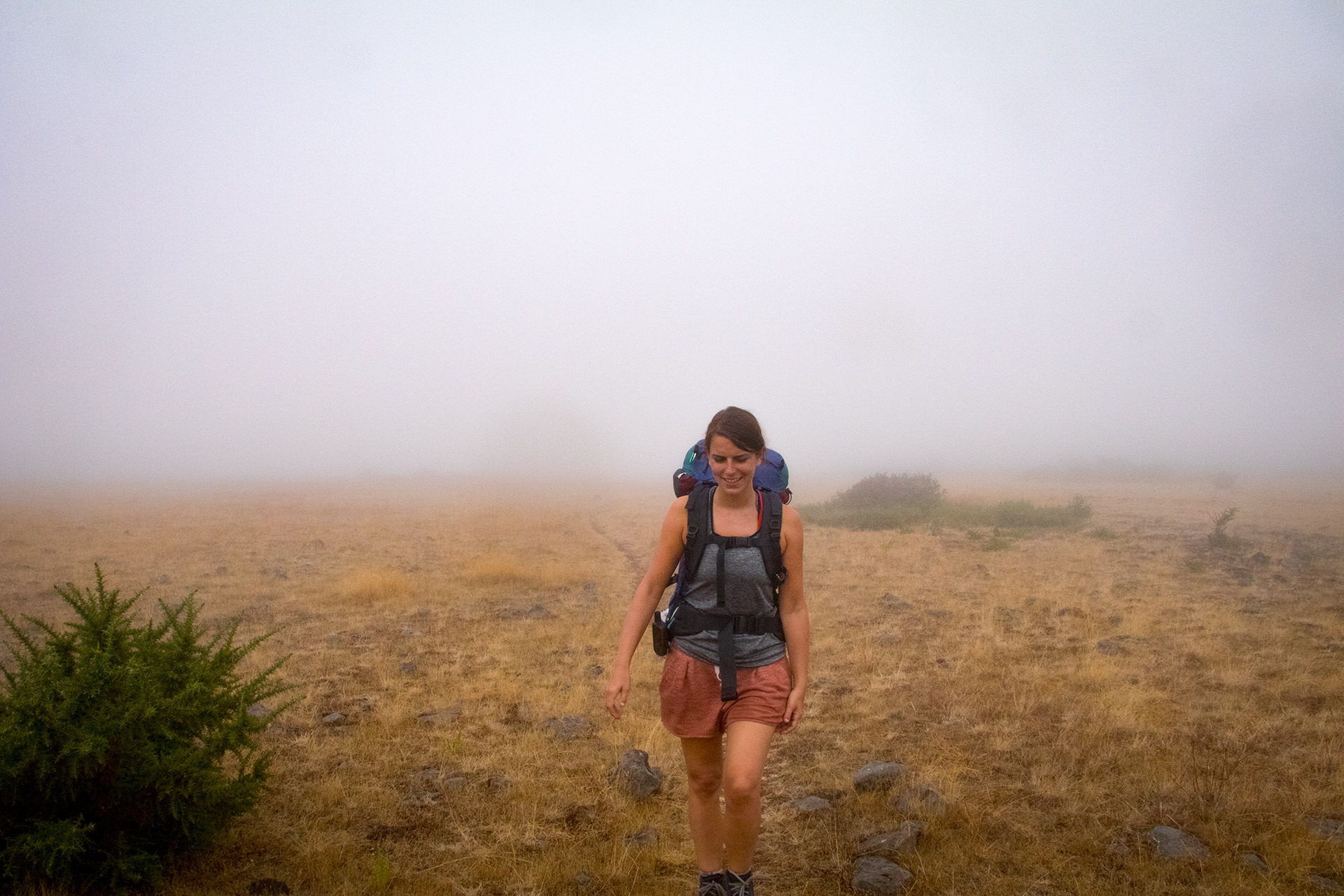 Suddenly two French BMWs appear. A couple of guys were shoot a movie. But due to the bad weather condition we couldn't see anything.
At every rest area, we searched for water, without any luck. Our feet where hurting, we could feel the 21 km we already walked. Leaving the main street once more, we followed the PR 13 towards a lookout point. The view was amazing … a lot of clouds combined with even more clouds.
The way down, was really slippery and wumps I felt down. But I didn't hurt myself.
Luckily we found a water hose, my plan was to let the water run for a couple of seconds and the refill the water bottles. Good in theory, but after a few seconds there was no water left.. The hosepipe followed us for a few hundred meter … as if it wants to say: "this is what happens, if you waste water"
We walk really careless, which wasn't so smart. The trek was amazing, it was like walking through a fairyland. Moss and fern was hanging from the old laurel trees and the fog was doing the rest. Finally, after crossing the street wants more. Bella spotted a clearing and even better, a water tap with running water. –thank god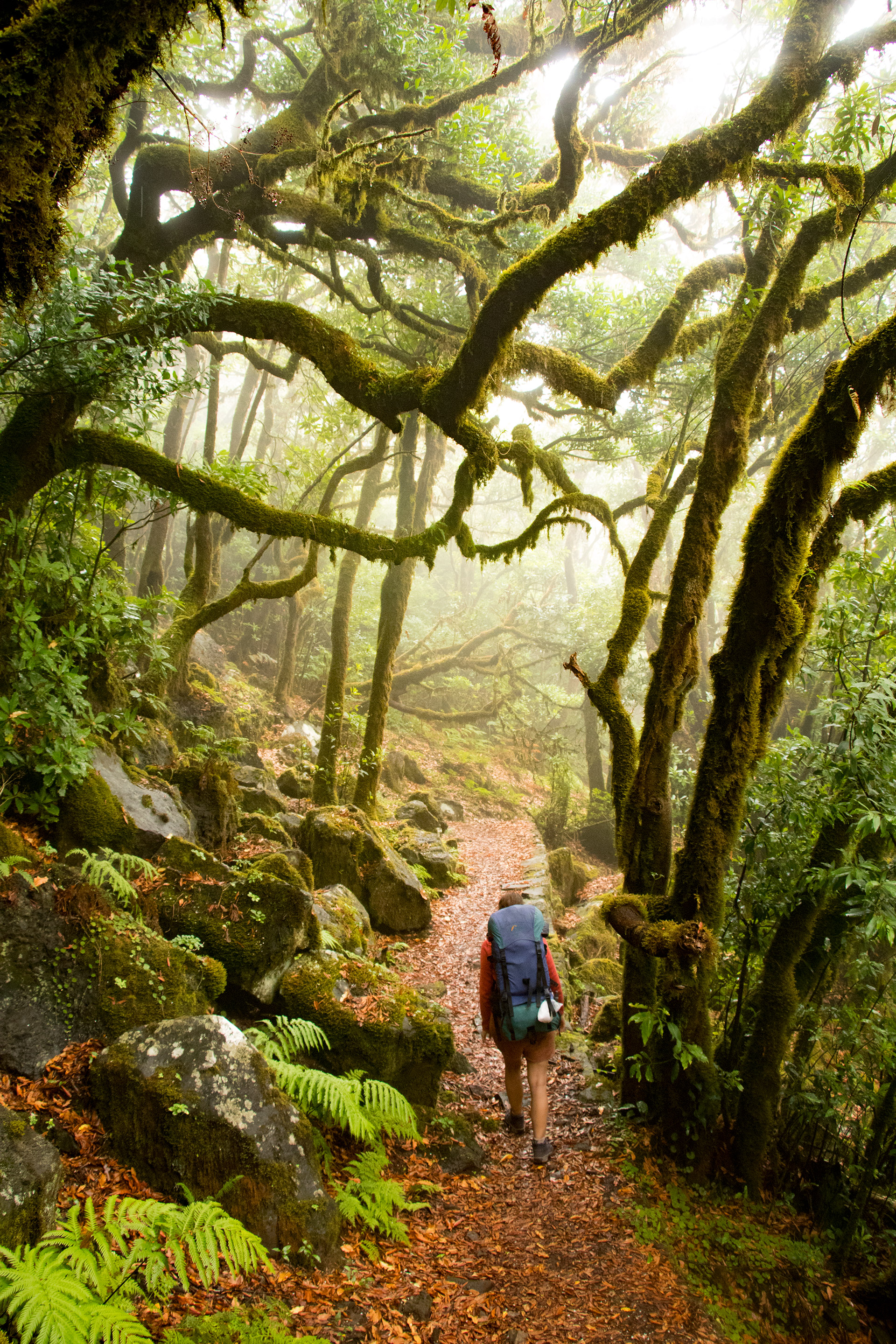 It looked a bit like a cow's pasture but better than nothing. We pitch, our still wet tent, on a spot without cow dung. It was time for dinner. Bella thought we are out of food. So I convinced her, that I had to search for blackberry to make some food. She didn't knew that I had some happy birthday Chicken Tikka Masala with me. – Astronaut food
The best instant food we ever had. We even made the dinner in our tent. It was too cold outside. After finish eating, we took the camping cooker inside and heated up the whole tent. We anyway had too much gas left. Bella was playing around with our GPS device, which will have a nice side effect tomorrow. –never change a running system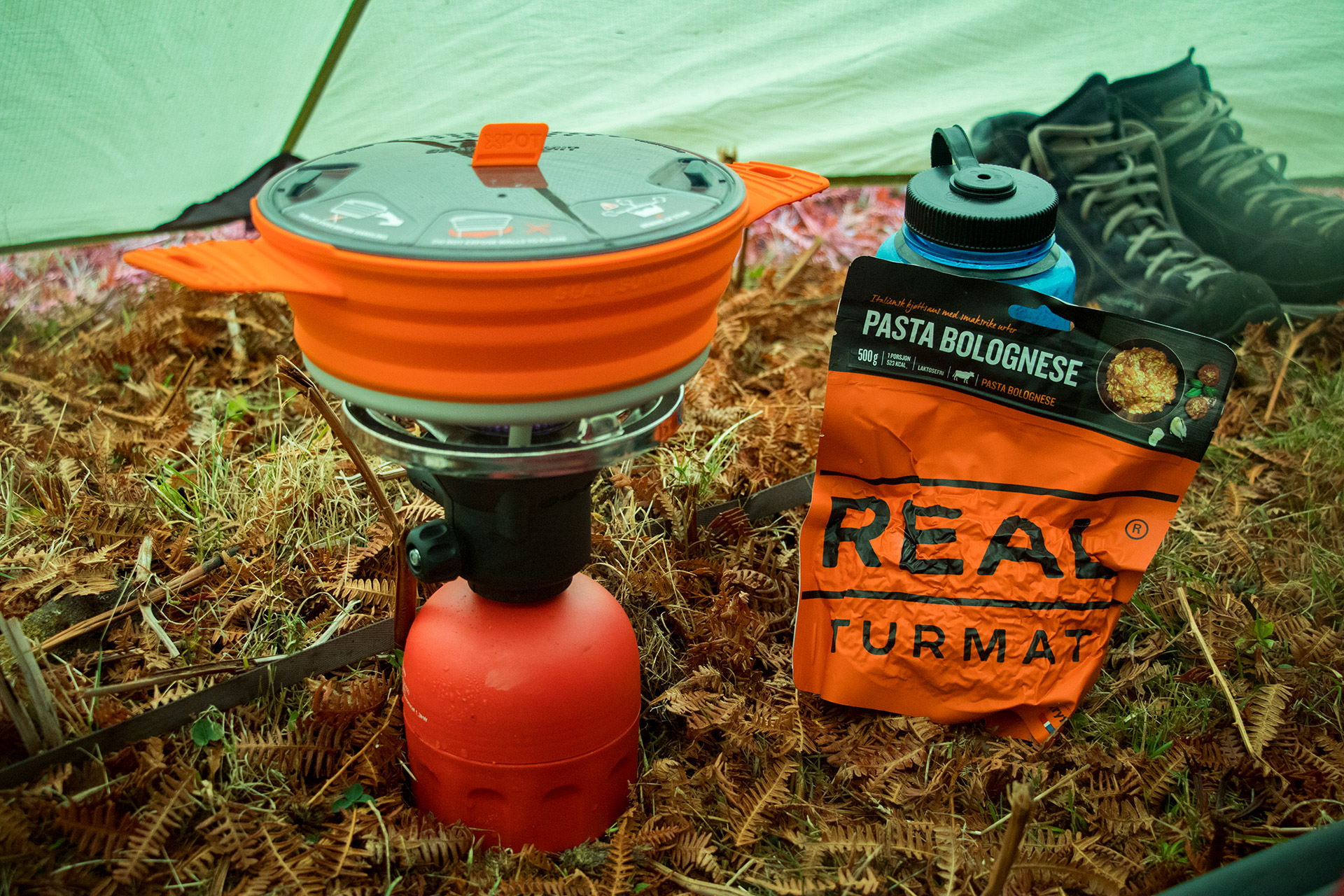 After a few minutes it was getting really hot and the lack of oxygen was doing the rest. We dried our wet clothes in the top section of our tent. It was like a small sauna.
A few minutes later we went to bed. But just for a few minutes because it was Bella's birthday.After unwrapping her presents, we quickly fall asleep, again.