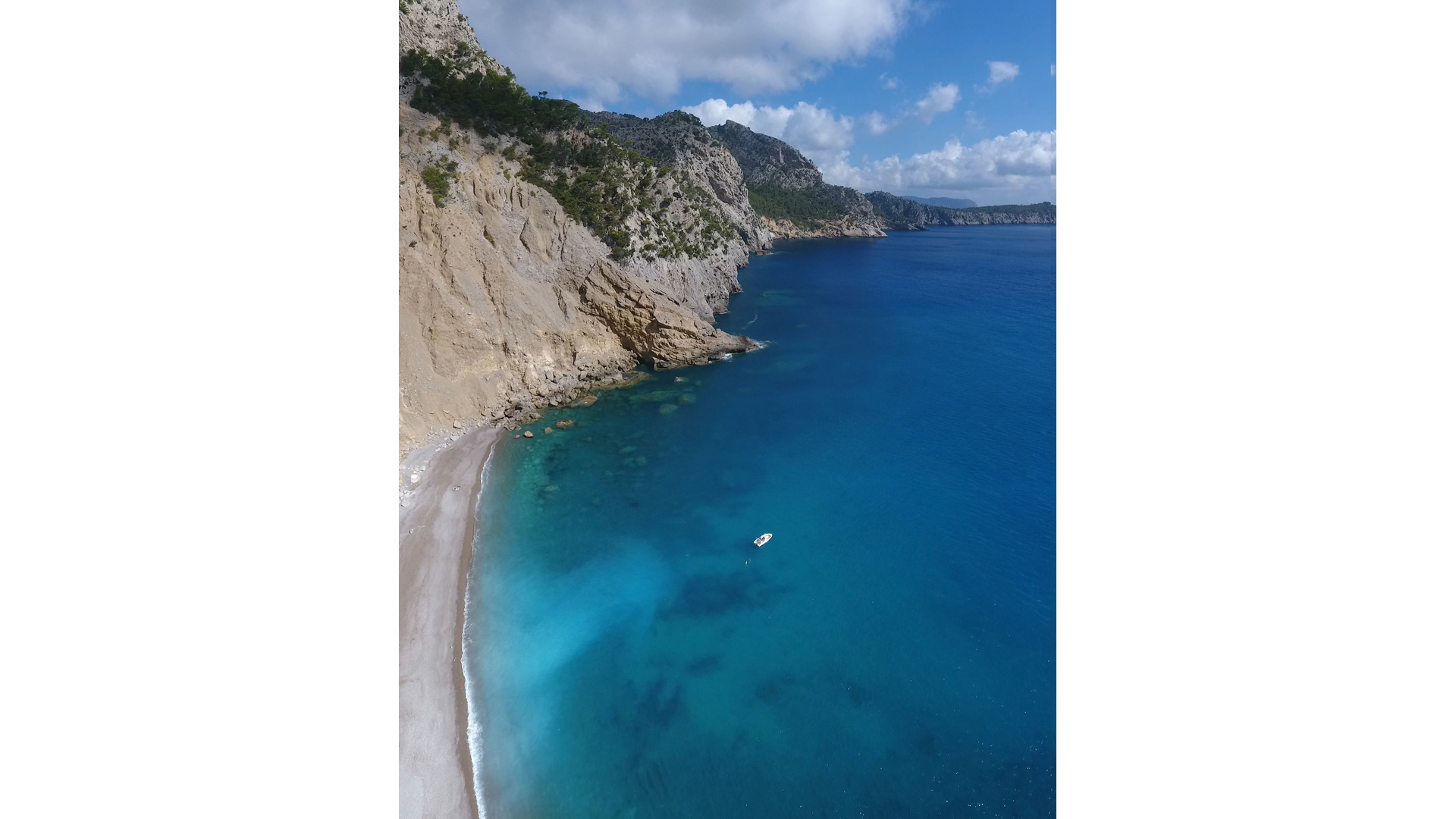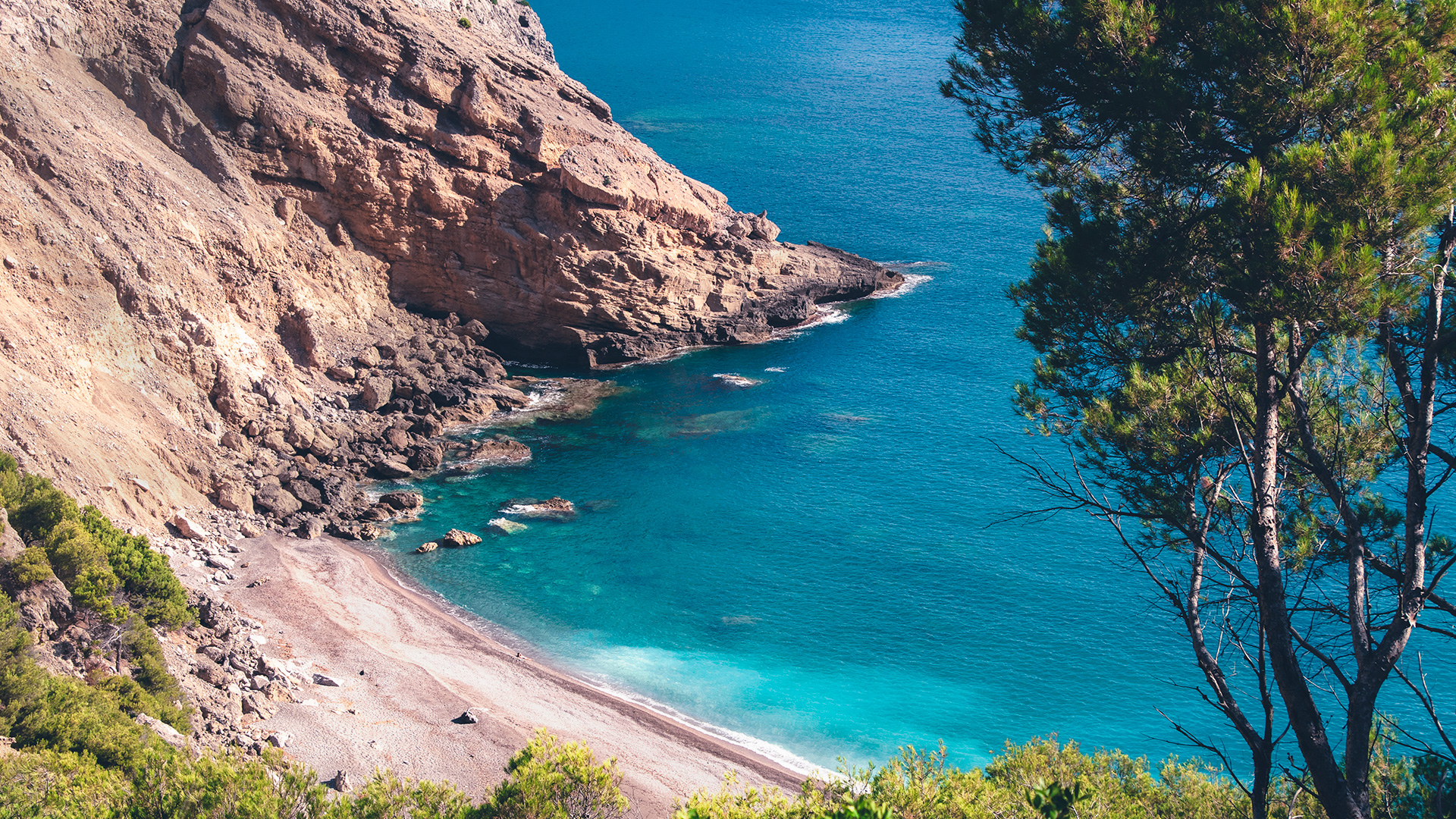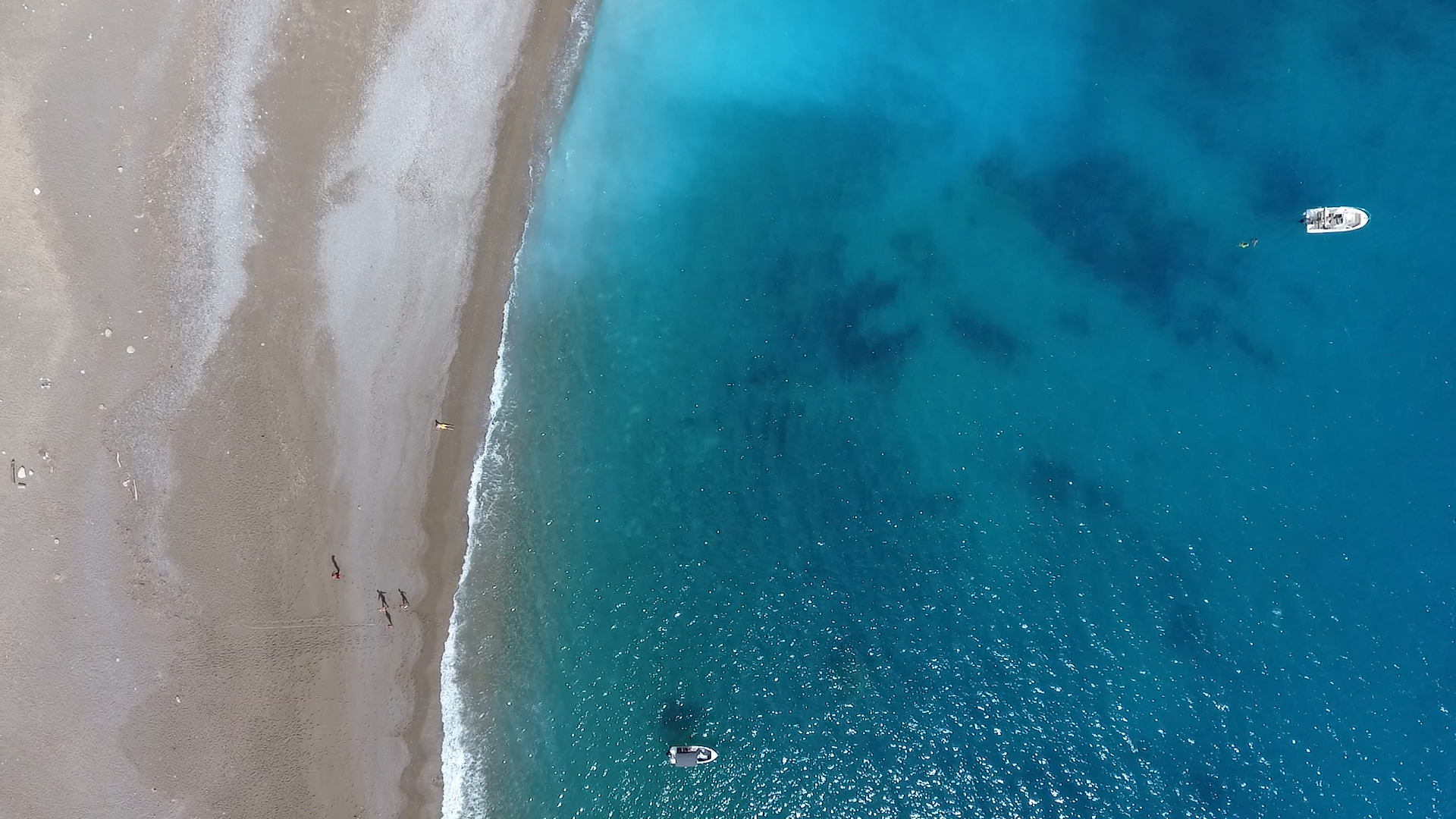 Platja des Coll Baix is ​​a pebble beach located in the nature reserve on the northern coast of Mallorca. It's a great little hike, well worth the effort.
This 220 meters long and 50 meters wide remote beach has everything you are looking for (except for powdery sand): Rock formations, crystal clear water, and great snorkeling spots.
Due to the rather difficult accessibility, Platja des Coll Baix is ​​only rarely visited. This fantastic beach is the destination of some hikers, but also private and excursion boats.
A bumpy road will lead you to an open parking spot in the woods, from where you have to hike the south trail to Talaia d'Alcúdia and then follow the signs to Coll Baix. A stunning 40-minute climb. Sturdy shoes and a backpack are highly recommended.
Bring water and snacks, and don't forget sunscreen if you plan to stay the rest of the day.
Only accessible on foot or by boat
How to get to Platja des Coll Baix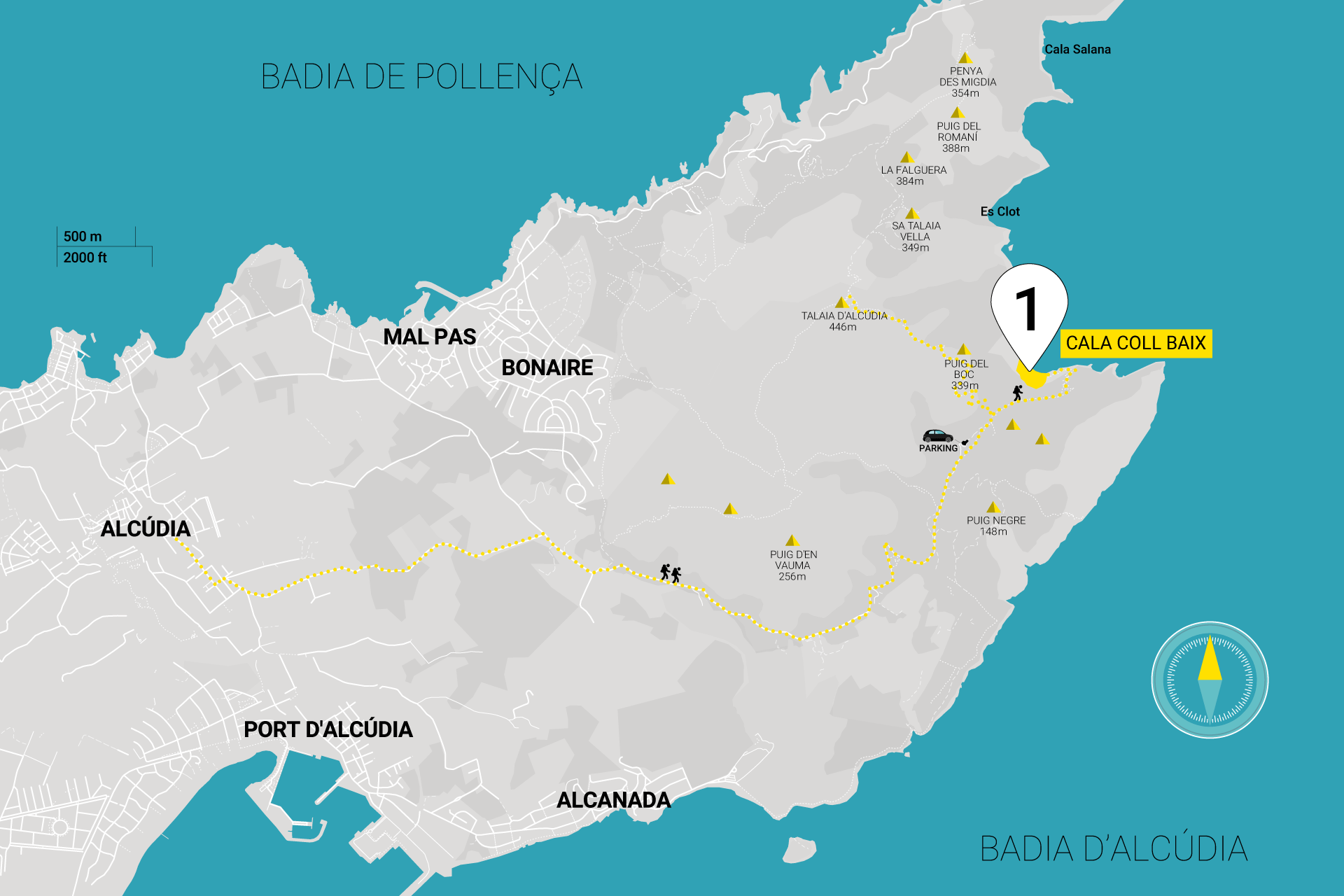 Avoid Hiking and take a Catamaran Cruise to Cala Coll Baix
Mallorca's Northern Coast Discovery Tour by Catamaran
Splash to Cala Coll Baix: 1.5-Hour Jet Ski Tour from Port d'Alcúdia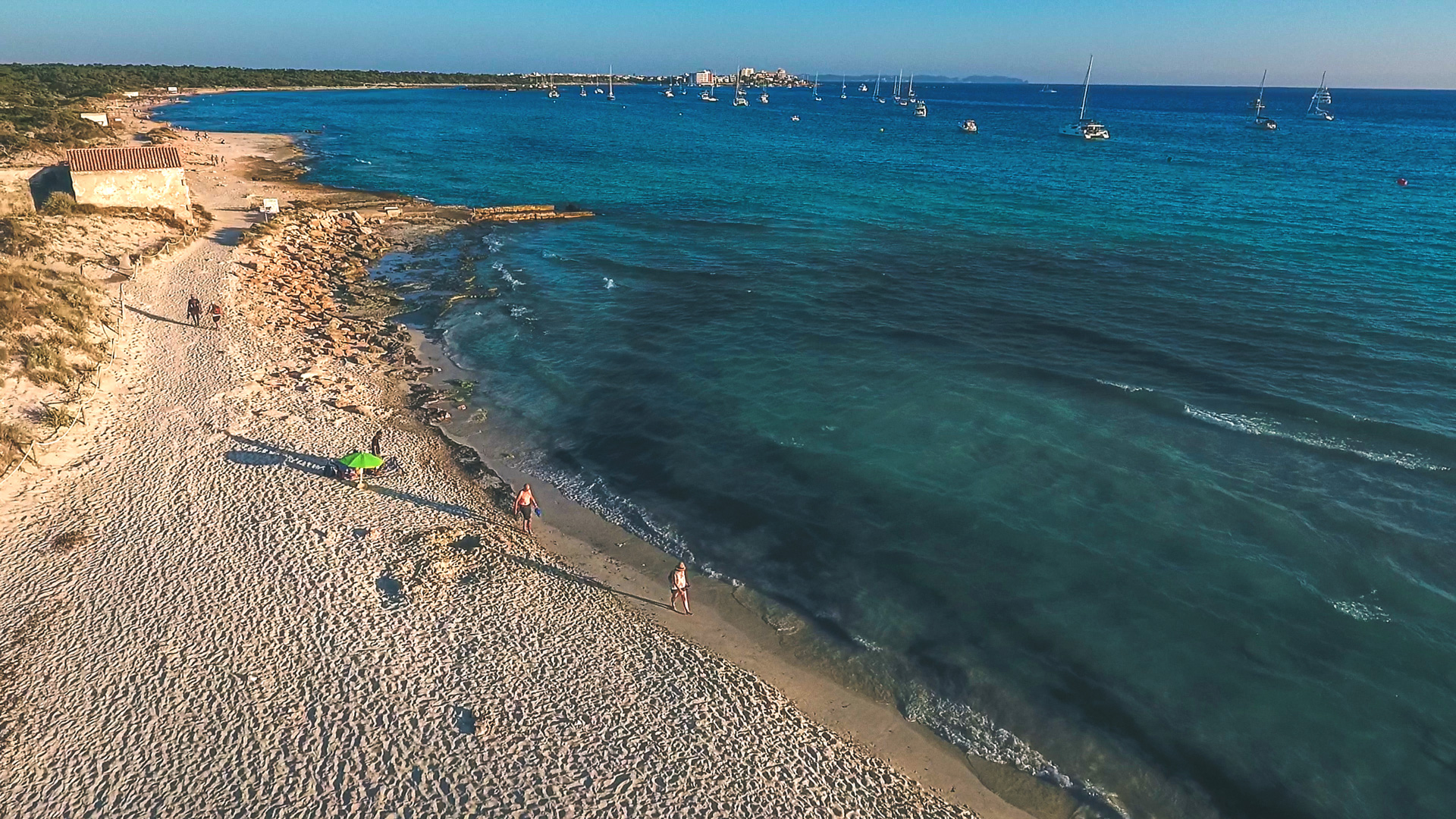 One of Mallorca's most famous beaches: Platja des Trenc. If you want to get a taste of the Mallorcan coastline before hotel development took a toll on its natural excellence, this is it.
The longest undeveloped beach of the island offers 2 km of white sand, azure blue water and a superb setting among pine trees and dunes.
Platja des Trenc is a 15-minute ride from the village of Campos. You can take a bus or drive by car. From Campos by car, follow the road to Colònia de Sant Jordi (Ma 6040) until you see the sign »Es Trenc«; the narrow road passes the Salines de Llevant salt fields before leading its way to the car park near the beach.
Remote and natural setting

Sunbeds, toilets, restaurants
How to get to Platja des Trenc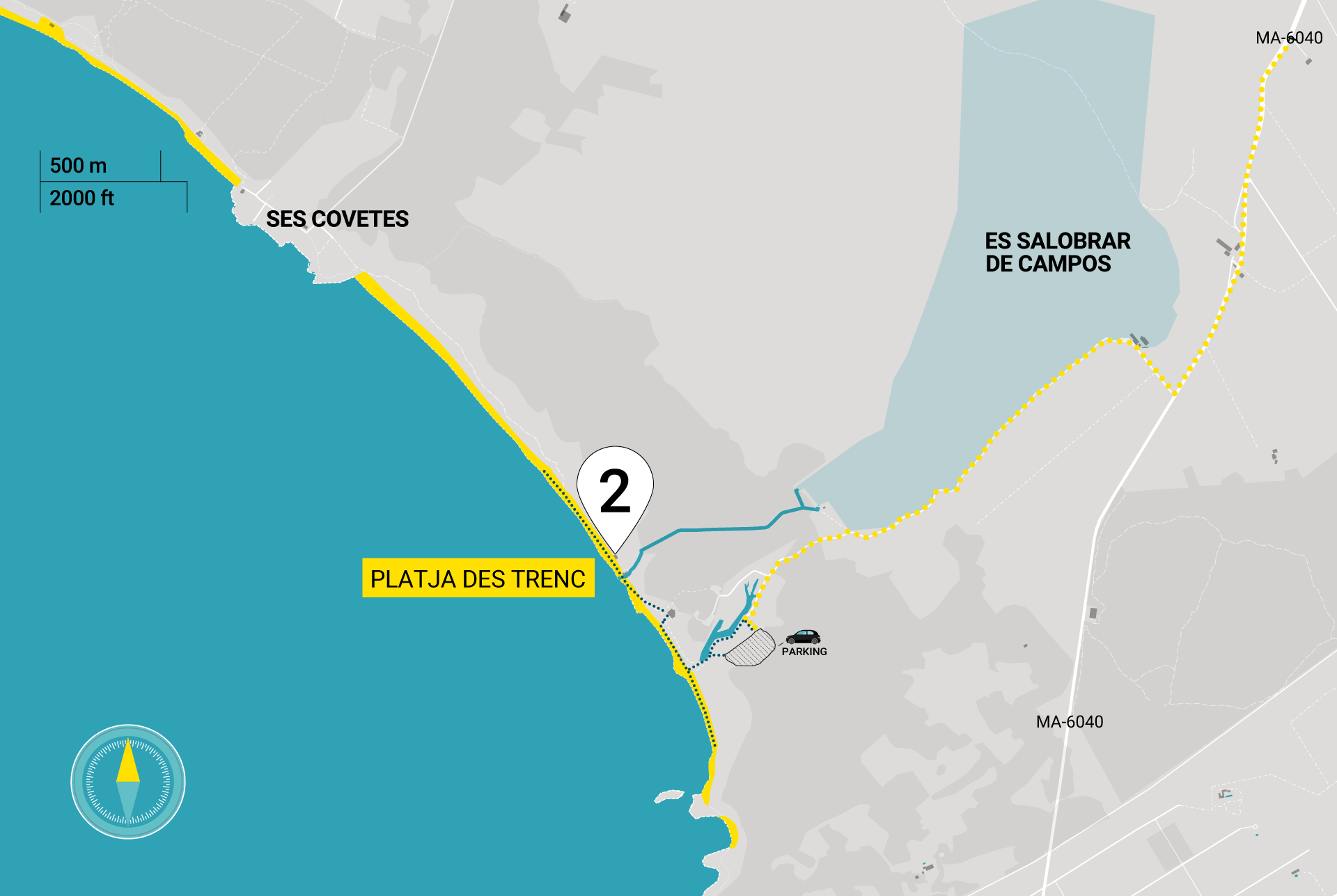 Take the Es Trenc Beach Day Tour from Palma de Mallorca
Mallorca Catamaran Cruise and Snorkeling Trip to Es Trenc
Take an independent Scooter Trip to Es Trenc
If you can affort it, be crazy and charter your own speed boat  and head to Es Trenc
3. Es Comú (Playa de Muro)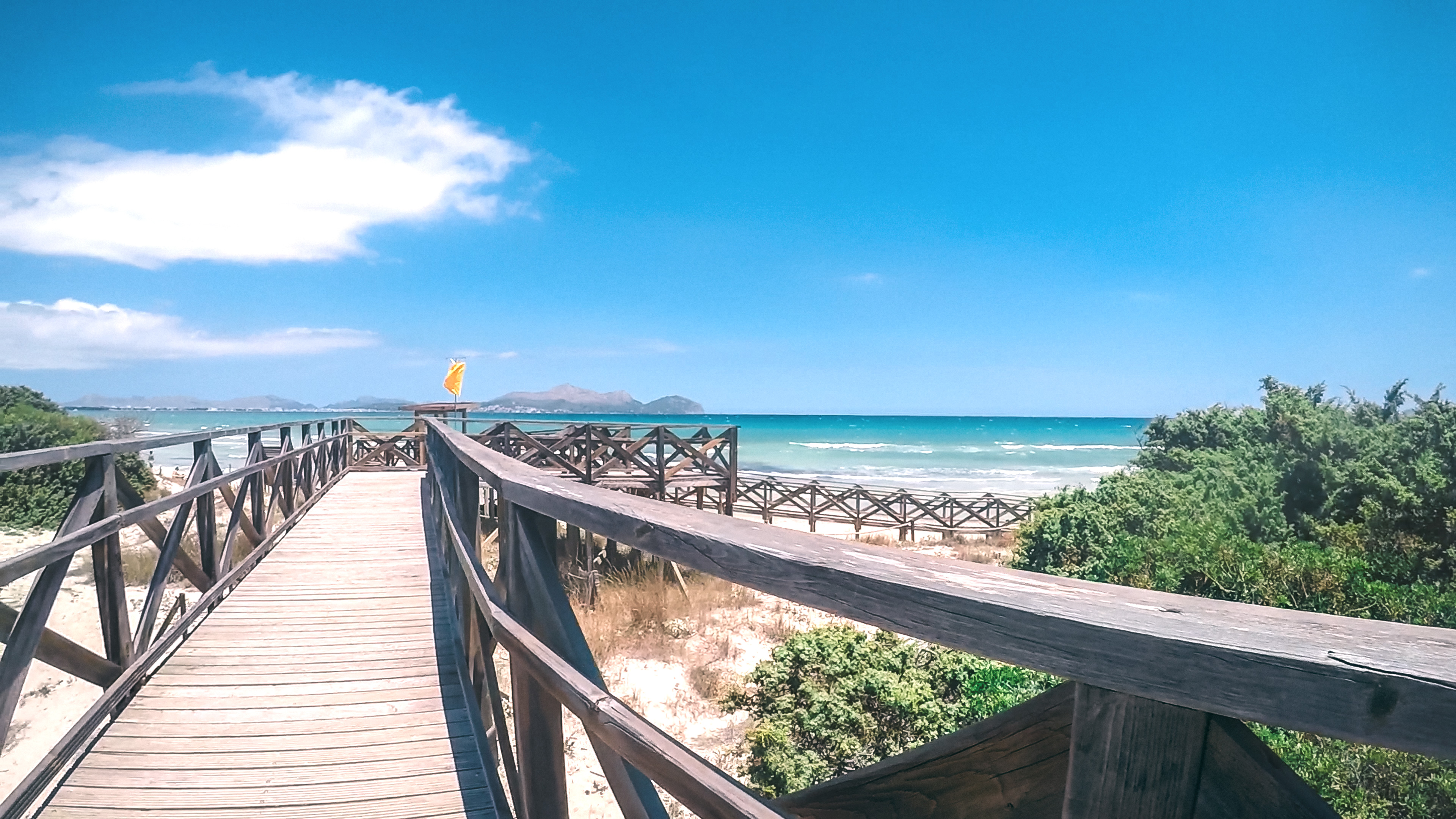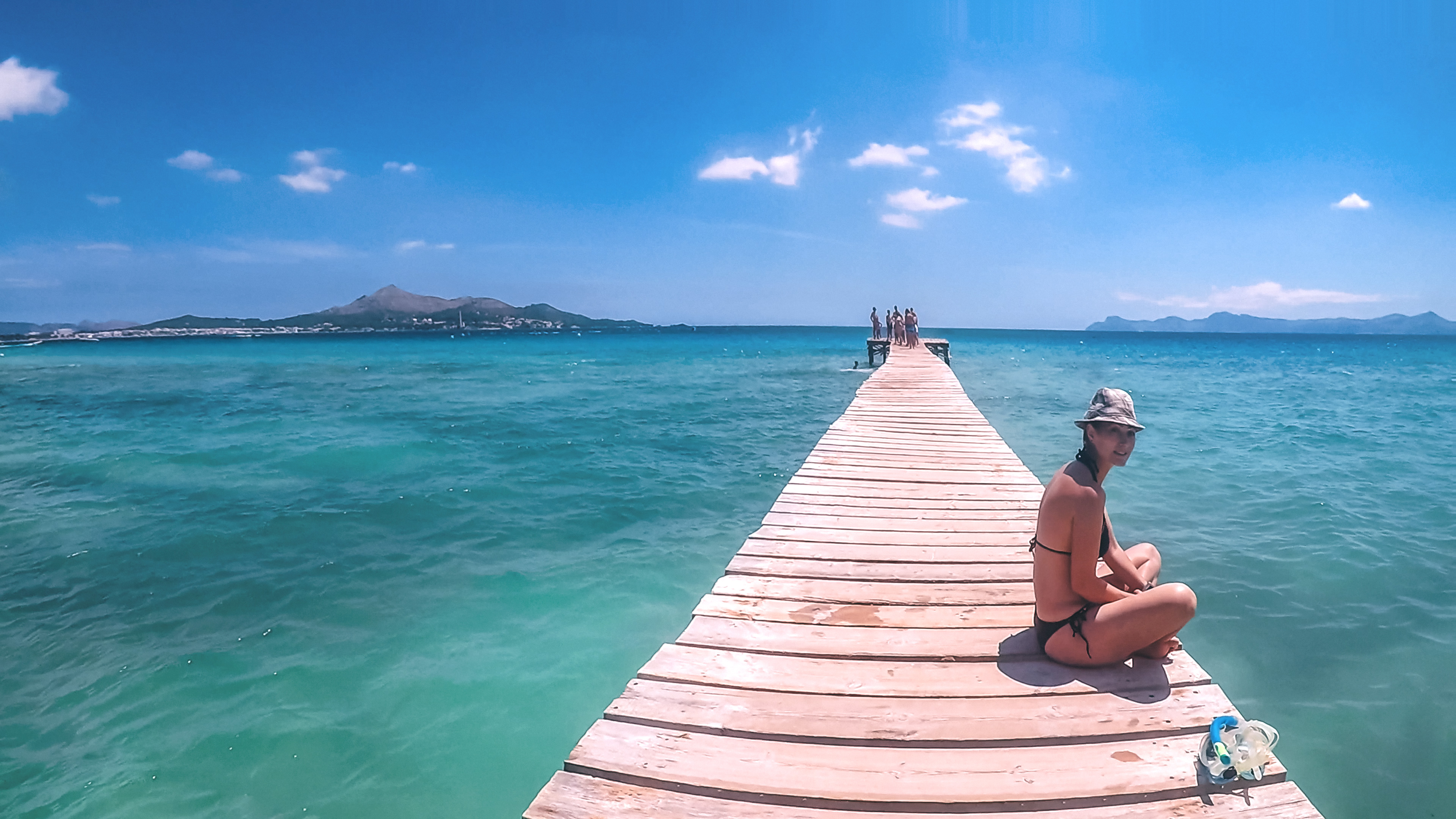 You can find the islands longest stretch of pure white sand on Mallorca's north coast.
Close to S'Albufera nature preserve and between Alcudia and Can Picafort, Playa de Muro is made up of 4 sections that as a whole cover nearly six kilometers of perfect beach.
With exceptionally shallow waters, this shore is a perfect option for families with small children.
Wind conditions and the necessary infrastructure close to the resorts pave the way for water sports activities of all kind, ranging from jet-skiing, sailing, scuba diving, paragliding and water skiing.
Section 3, also known as Es Comú, is the quieter section of the beach, only accessible via the National Park or with a long walk from either resort. This blue flag is unspoiled, not crowded and with no facilities.
Clear and shallow blue sea 

Different Sectors for different interests

Favourable winds for watersports

Unspoilt Sector close to the National Park

Beach bars and facilities close to the resorts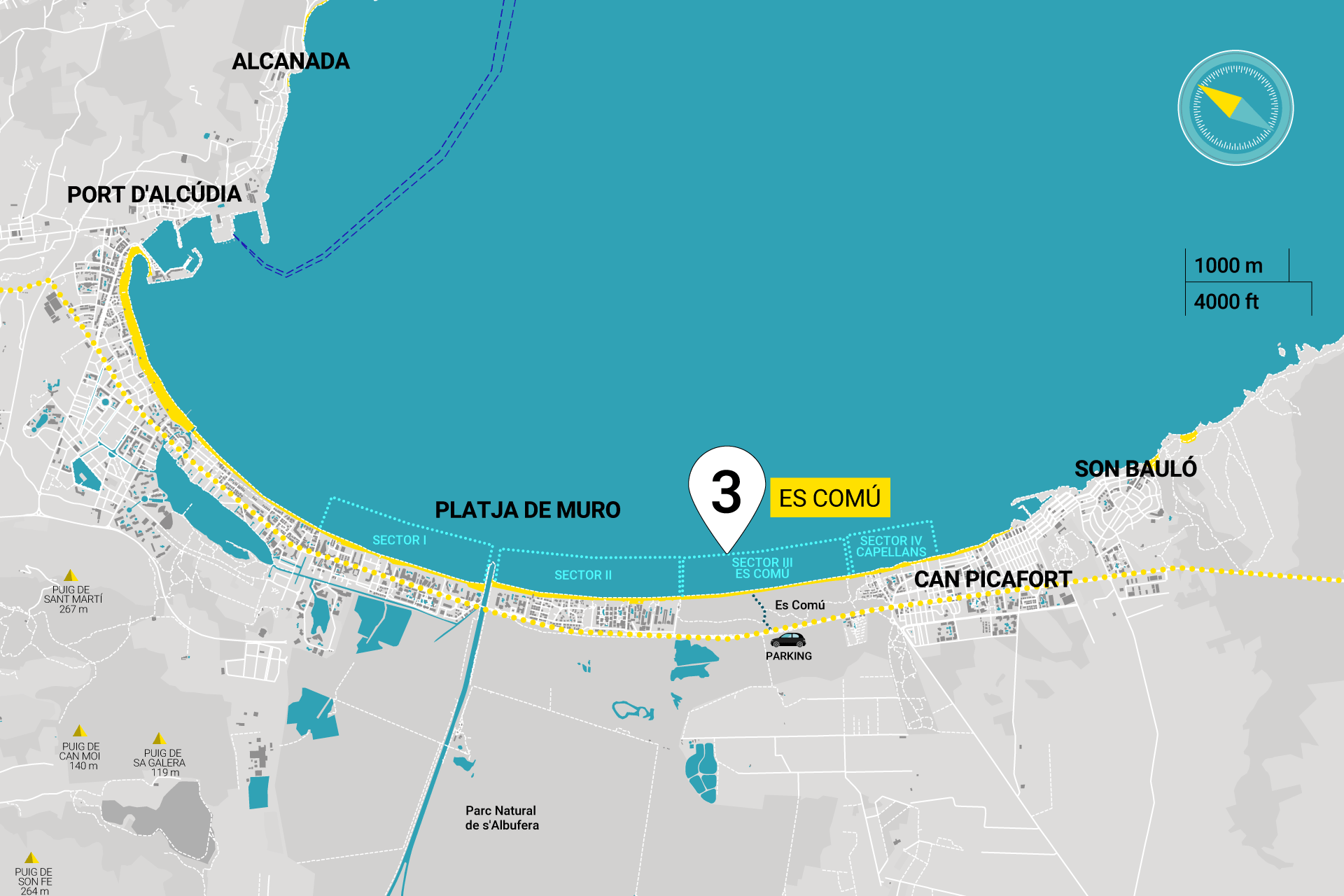 Take surf lesson at Playa del Muro!
Explore Playa del Muro on two wheels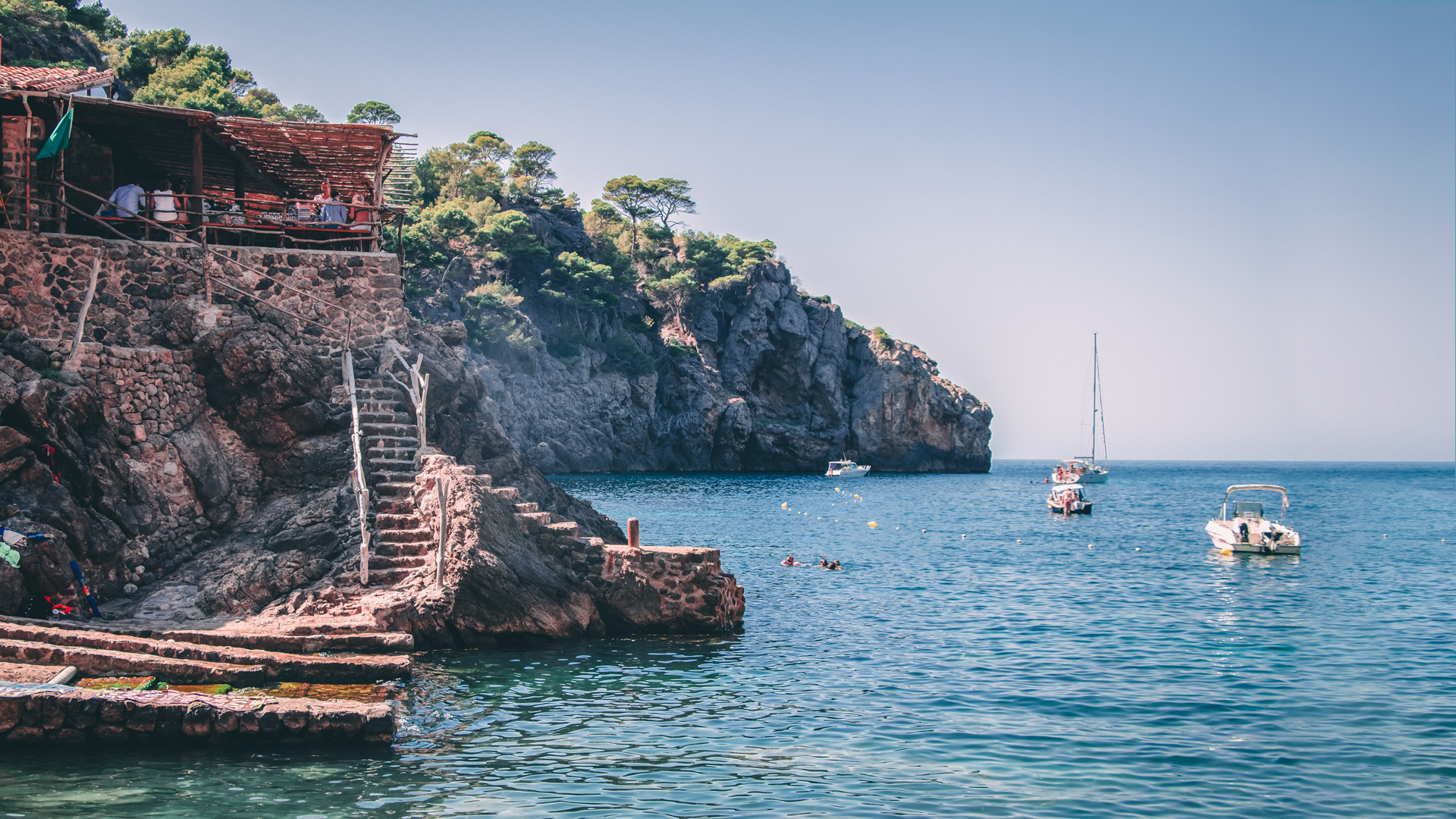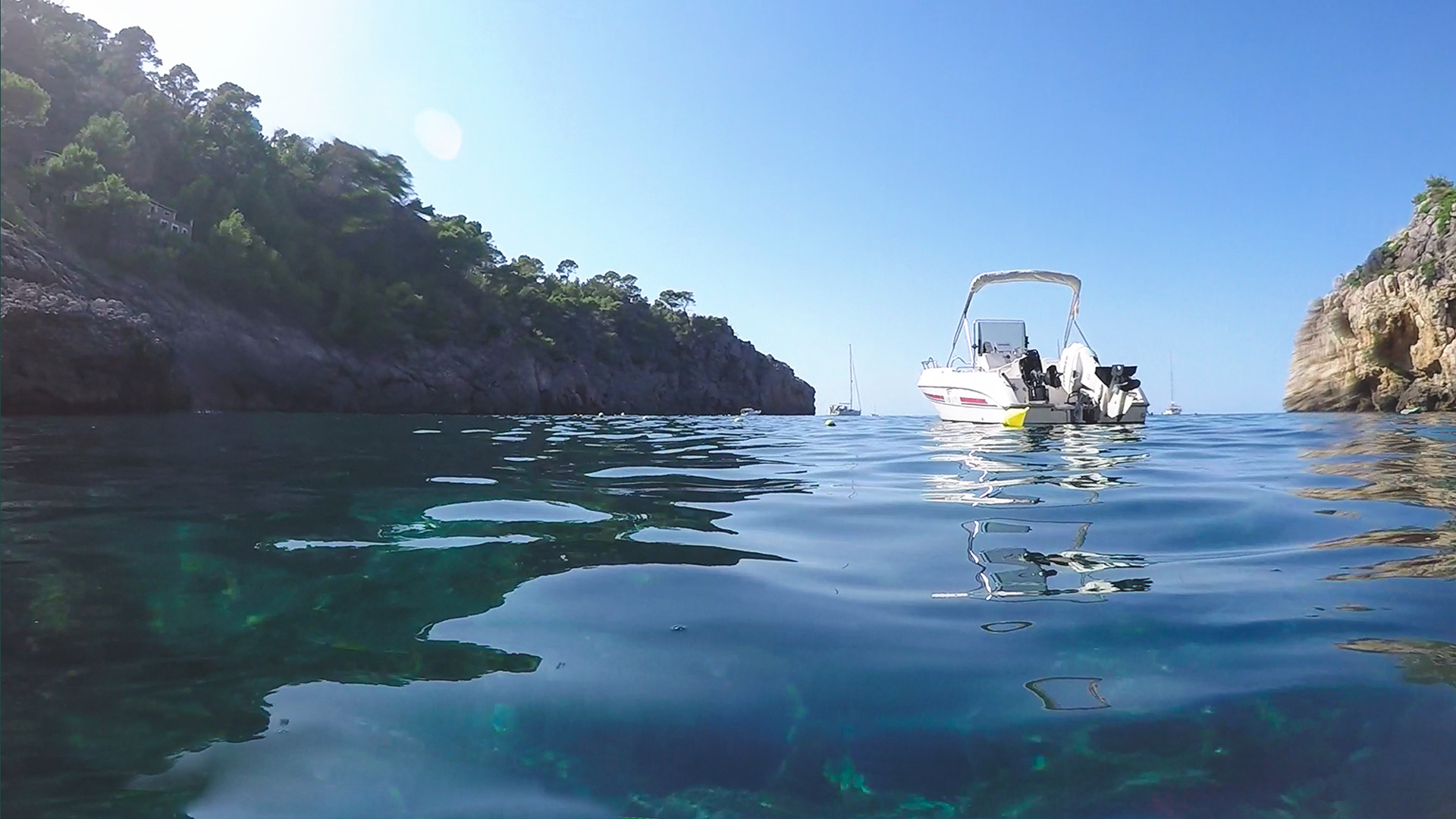 This secluded, tiny, cove beach is a short walk or a winding intense 3km drive from idyllic Deià, right in the heart of the Serra de Tramuntana.
You will find a stunning bay surrounded by rock formations and a handful of houses. As there is only a small shingle beach, your time is best spent in the crystal-clear water. Bring snorkel gear; sealife is abundant and invites for great snorkeling trips. 
Two striking bar-eateries are offering fresh fish, seafood, paellas, and tapas.
From May to October, you can catch one of three daily buses that run from Deià
Small, scenic, sandless beach
How to get to Cala de Deià
Private Tour! Mallorca Wine Tasting Trip and North Coast Sightseeing Cruise
5. SA CALOBRA & THE TORRENT DE PAREIS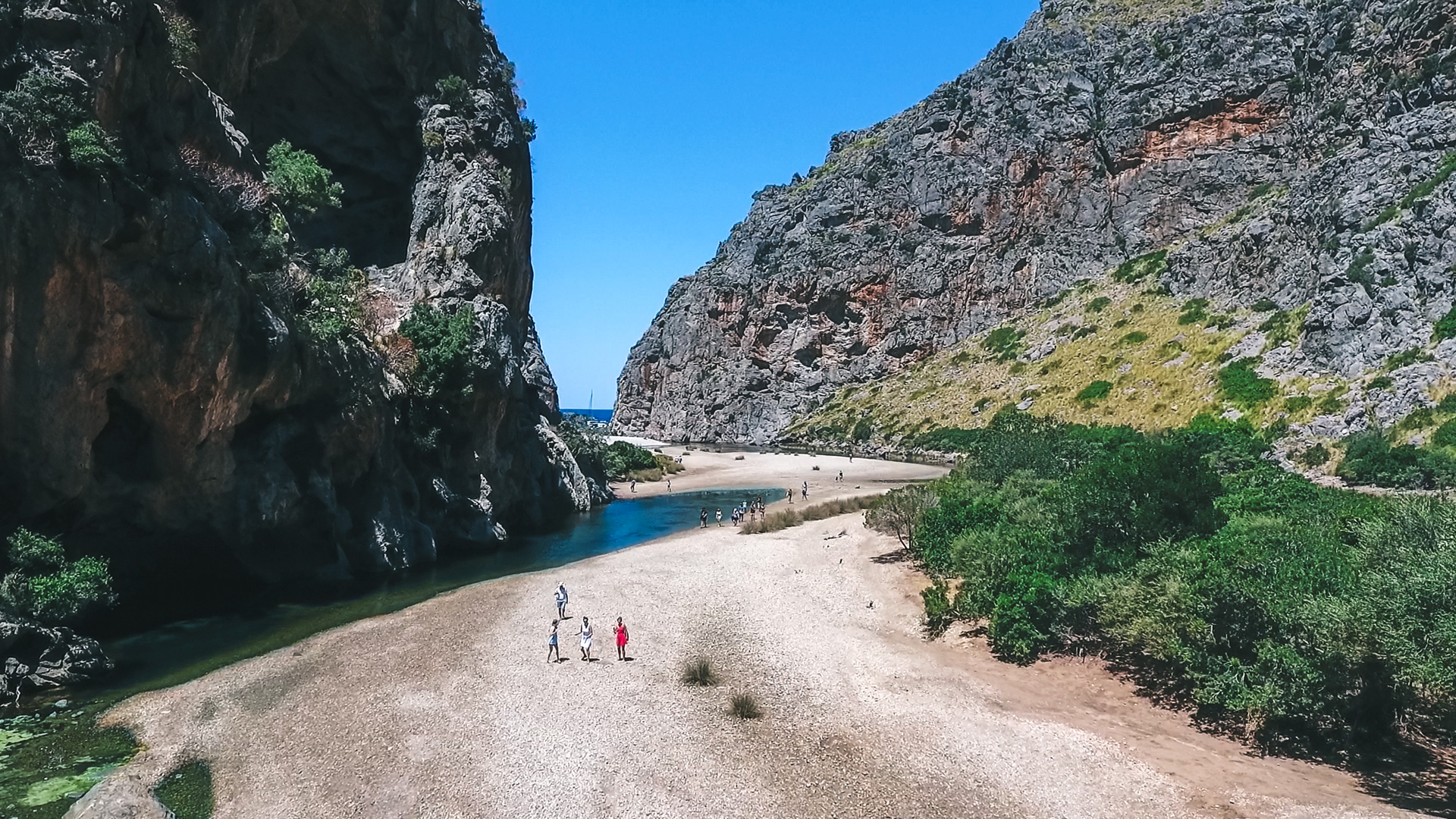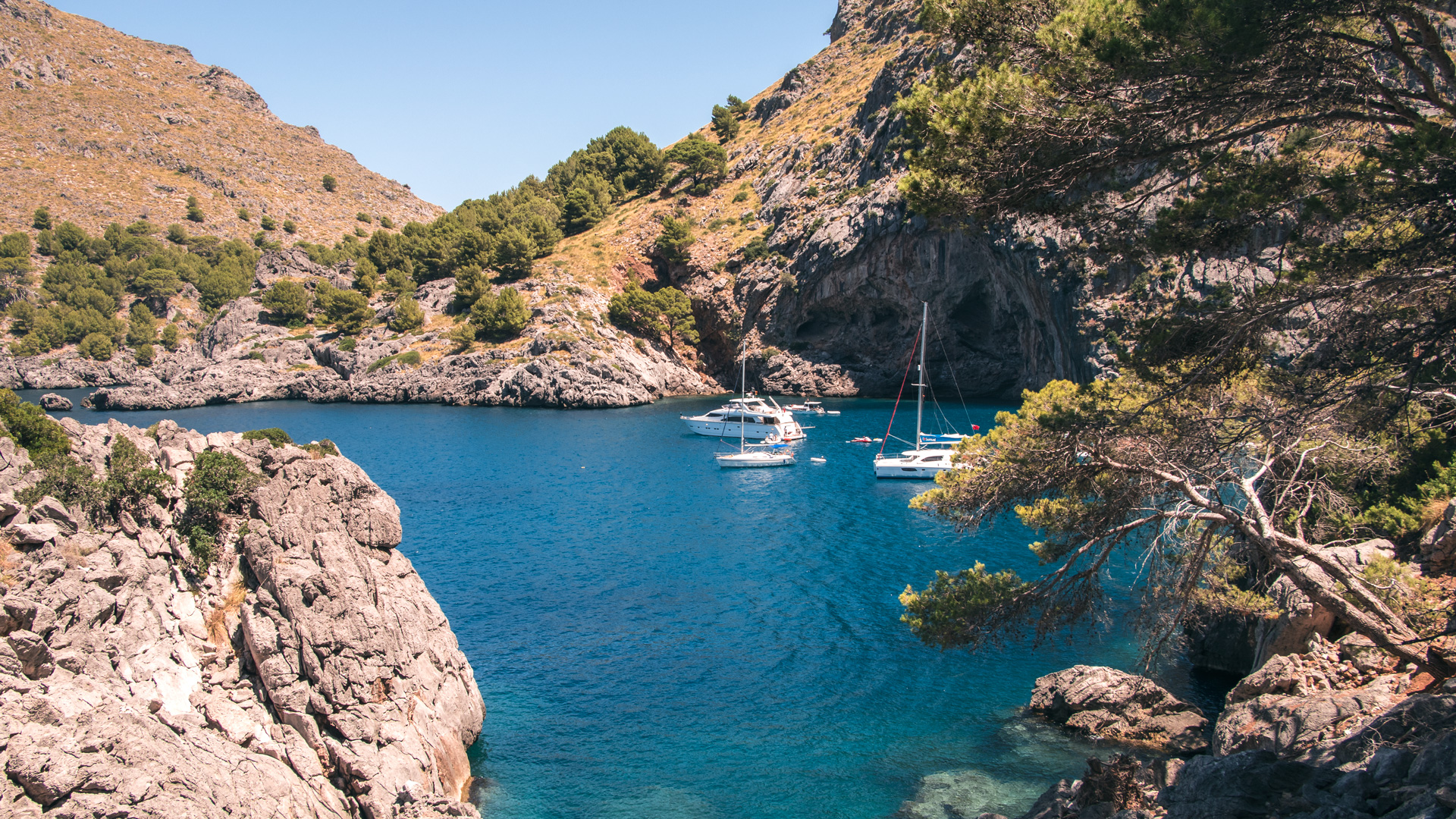 Sa Calobra is more of an attraction than the perfectly relaxing dream beach. The crowded pebble/sand beach is situated at the end of a gorge made by the Torrent de Pareis. It is one of the most famous spots on the island, has inspired many artists and has been featured in movies, such as Cloud Atlas.
The tiny beach, which lies between high cliffs is only 30 meters by 15 meters. It's a lovely spot, but a victim of tourism with busses full of visitors during the summer time.
The journey up and down the 12km long serpentine road is beautiful but challenging, with coaches that block entire road sections and ambitious cyclists with a bucket list.
Famous spot on the island

Serpentine road to get there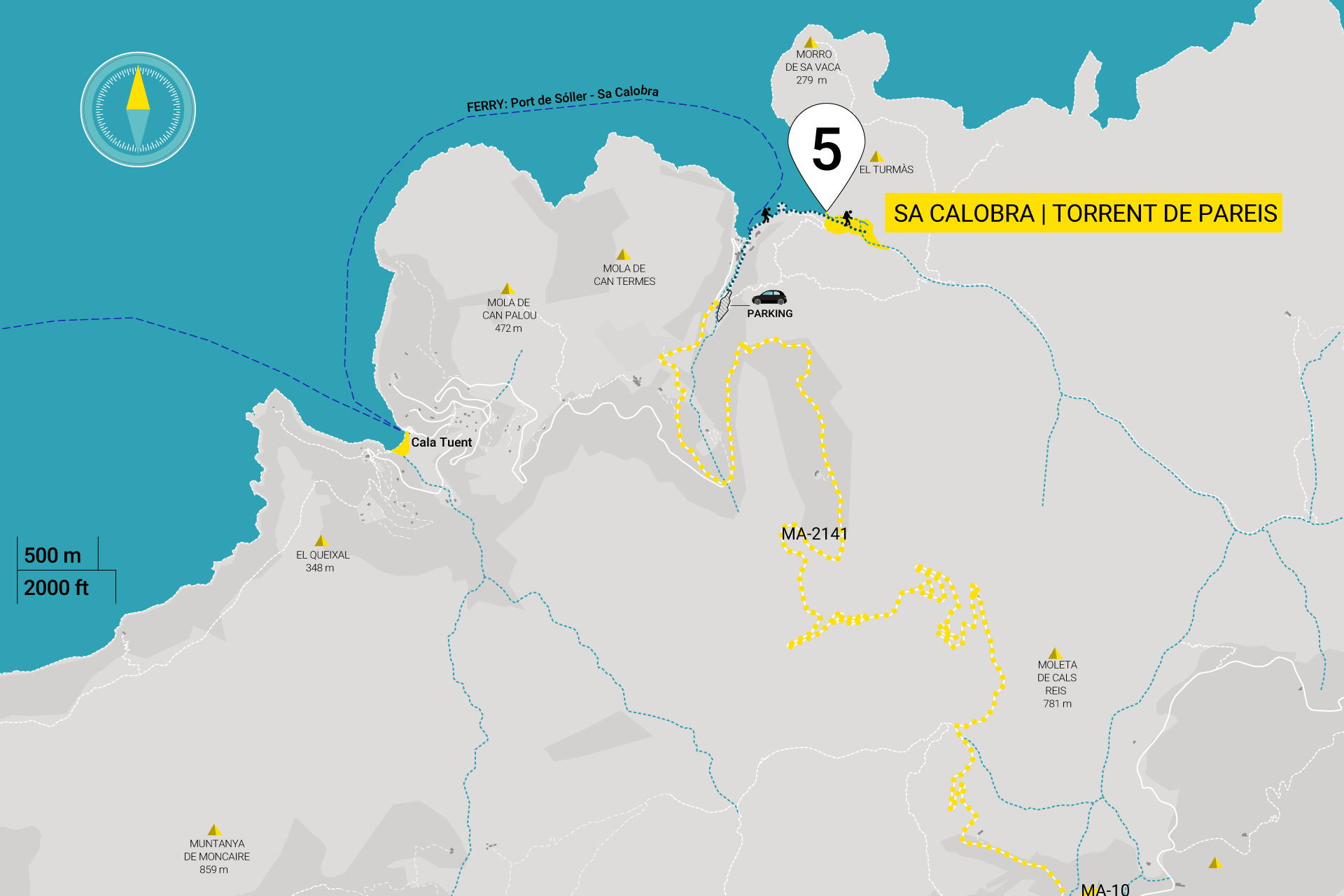 Take an organized Hiking Trip to Torrent de Pareis
What is your favorite beach?