Dientes de Navarino
The best hike in Patagonia – Day 4
Laguna Zeta – Puerto Williams
Hiking 11.5 km (+7.5km) Asct: 684 m Descent: 1037 m Max Elevation: 851 m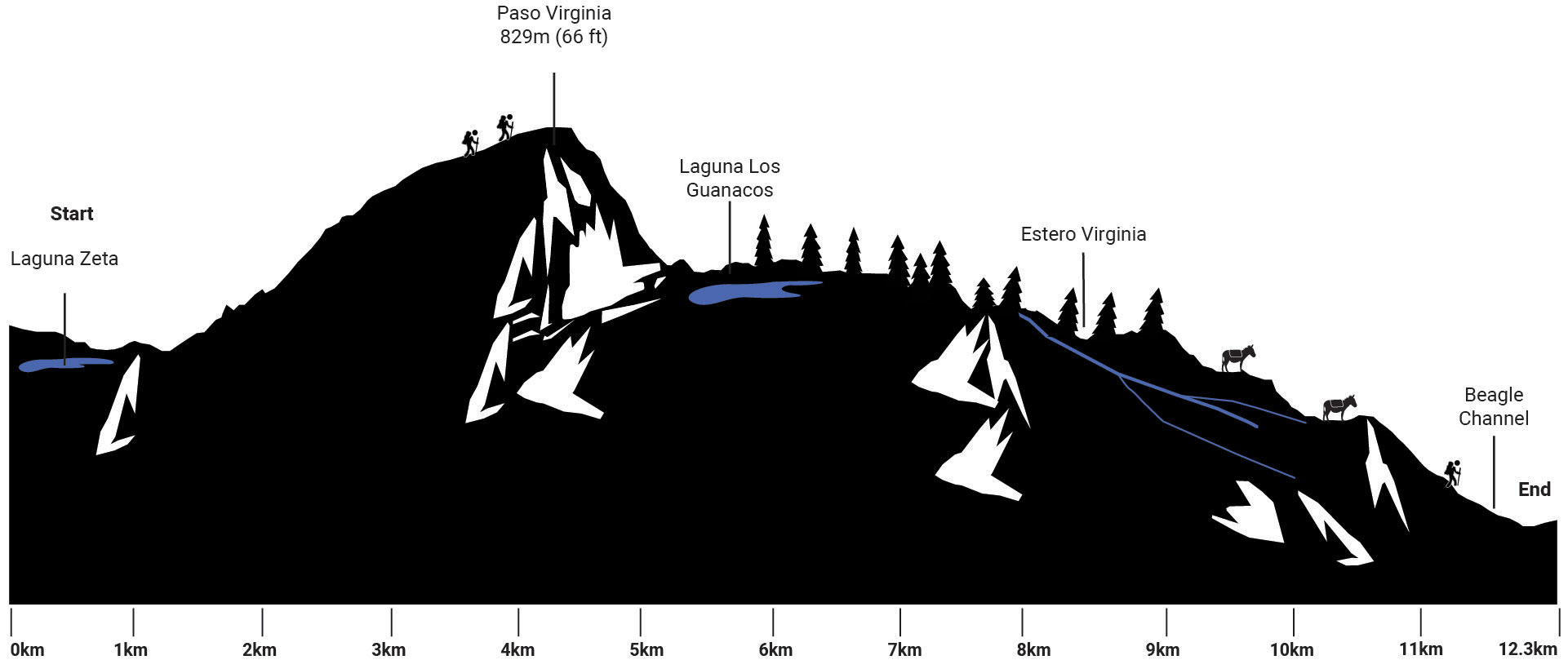 Click here to download GPX file
We circle the lake on the north side and continue in slight up and downs to the Laguna lslote (Hito 31).
It is the last point before starting the way up to Paso Virginia, which reconnects the northern area of Navarino Island to the south. We spot a clearing in the woods to the right, which indicates the starting point of the pass. You can find some small camping sites close by, not very good and recommended for emergencies only.
Then the path climbs diagonally to the right and leads over muddy trails steeply uphill (Hito 32).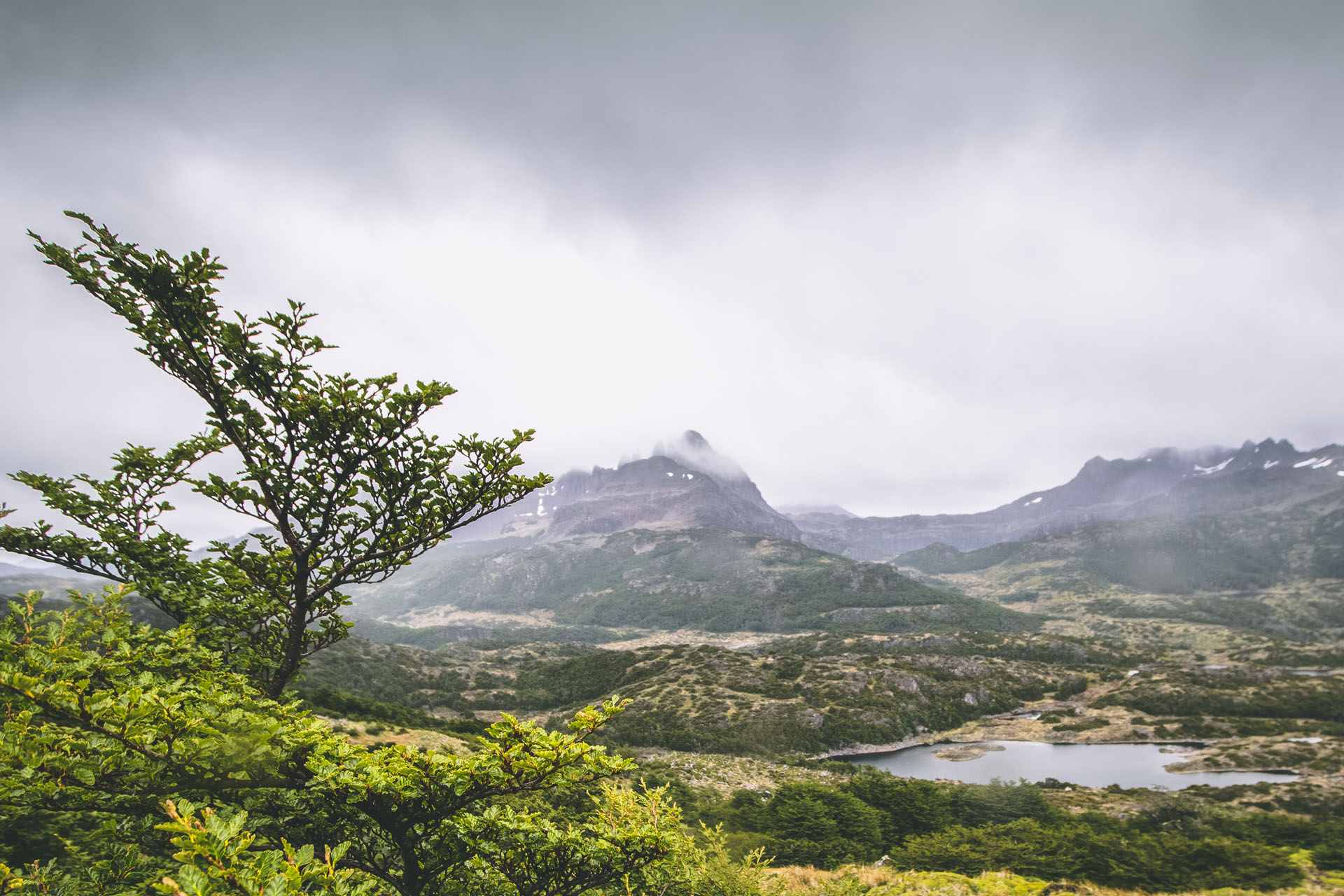 Further up, the ground is covered in grass. We reach a vast plateau (Hito 33). From here it is not far to the 829 m high Paso Virginia. The winds can sometimes reach 120 km/h. Stay away from the dangerous snow forces and follow the red markings down (Hito 34).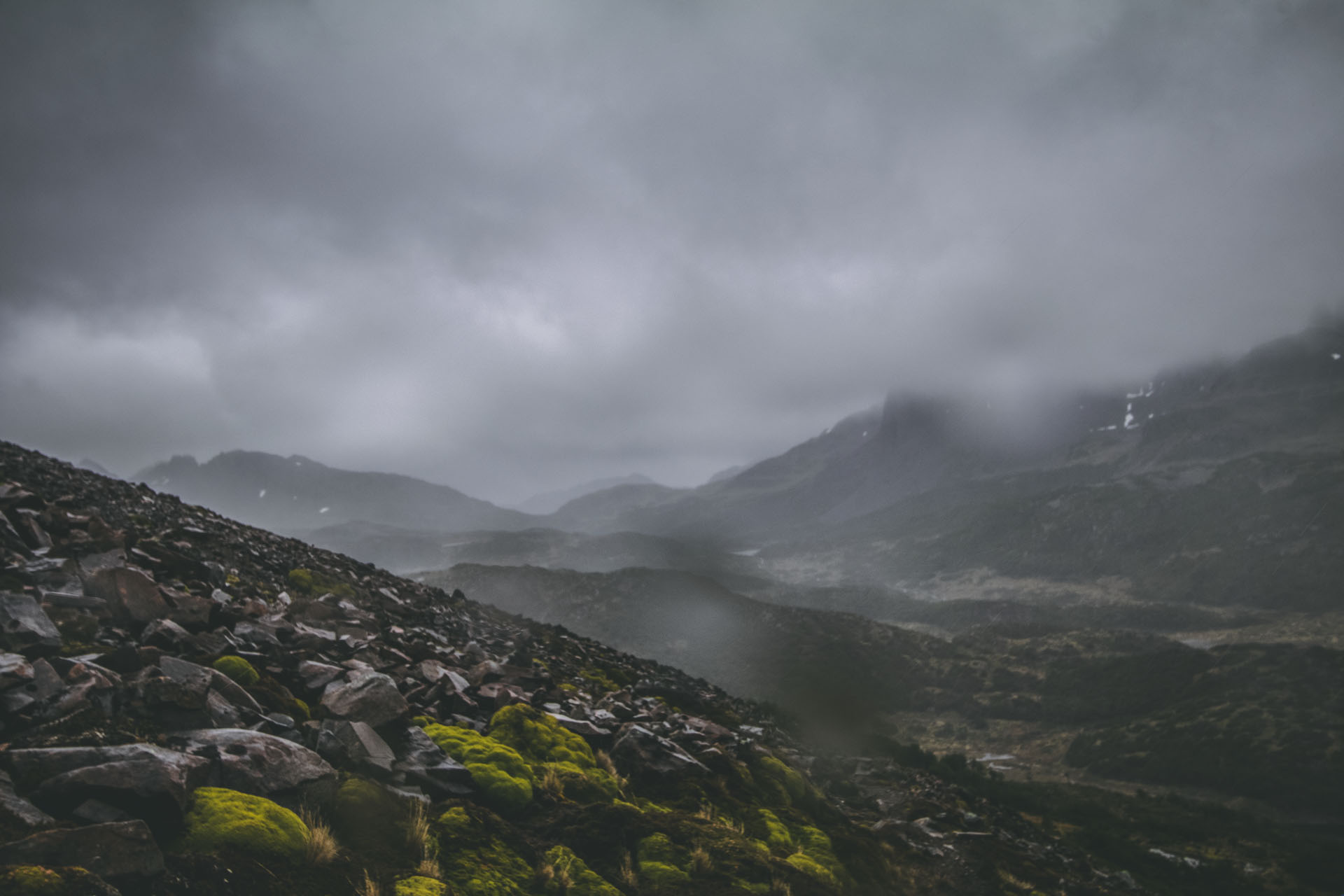 It is the highest point within the circuit, from where you will have a beautiful view of Laguna Los Guanacos, the north part of Navarino Island and the Beagle Channel. Follow the mountain ridge towards the hillside to your right. As soon as you reach a huge black rock, go down to the Laguna Los Guanacos.
Here you should also be very careful with the very violent and sudden whirlwinds and wind gusts, which may destabilize you and throw you downhill: the scariest part of the Dientes de Navarino Circuit.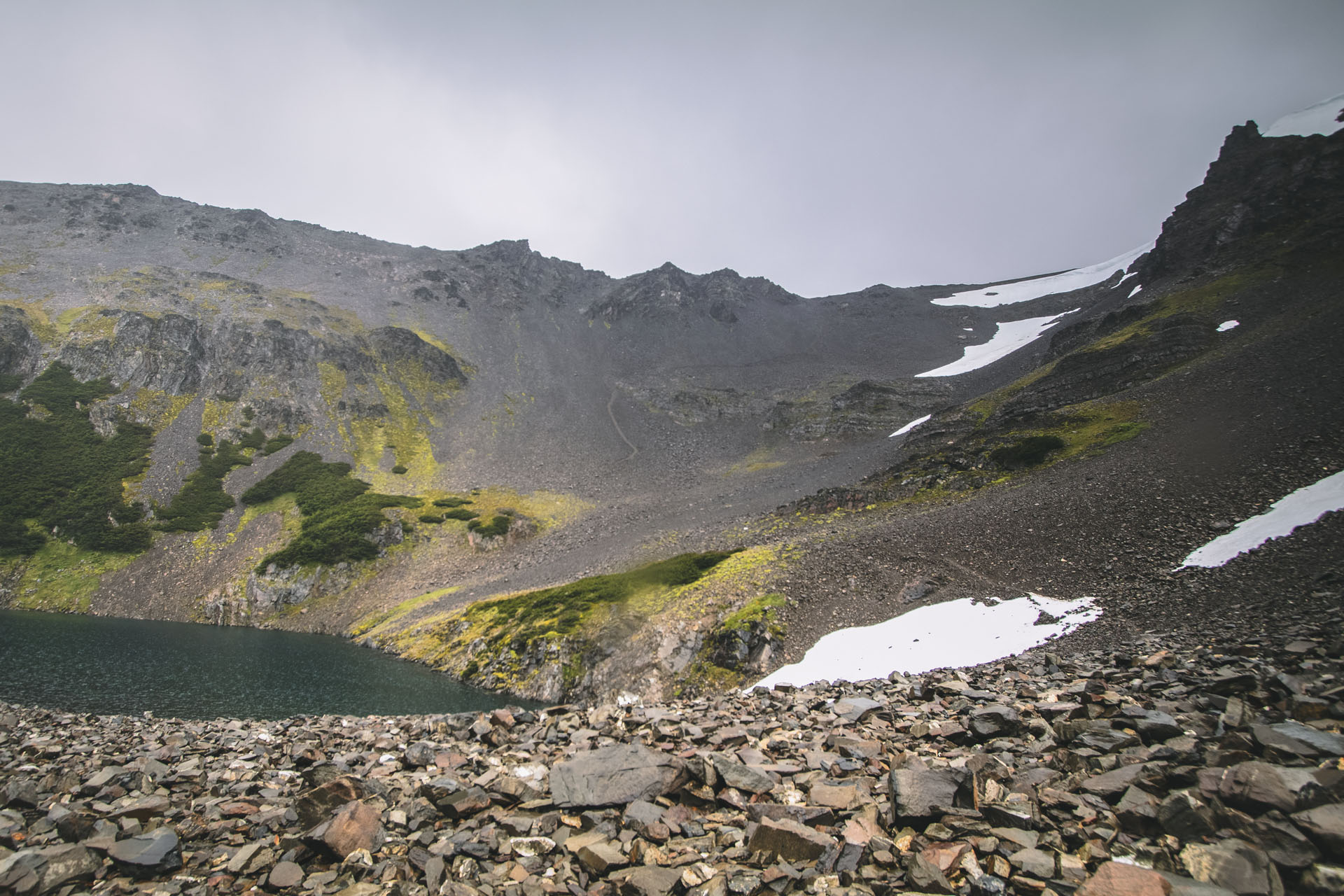 We follow the trek around the western (left) side of the lake Laguna Los Guanacos (Hito 35). You'll find the last constructed lookout, next to an information table. Close by you can spot a few camping sites, with inadequate protection from the wind, but very privileged views.
Immediately to the right after the landmark and after crossing the river, you'll find an excellent camping site at the entrance of the woods. The terrain is not flat, but it's dry and well protected from the wind. On the northeastern side of the lagoon, on the forest edge, there's also a place to set up a tent, but the ground is permanently wet.
The trail gets narrower and narrower, we followed the stream, but progress was slow. We had to climb over fallen trees and across muddy ponds. It took hours until the forest thinned and reached the end of the trail (Hito 37).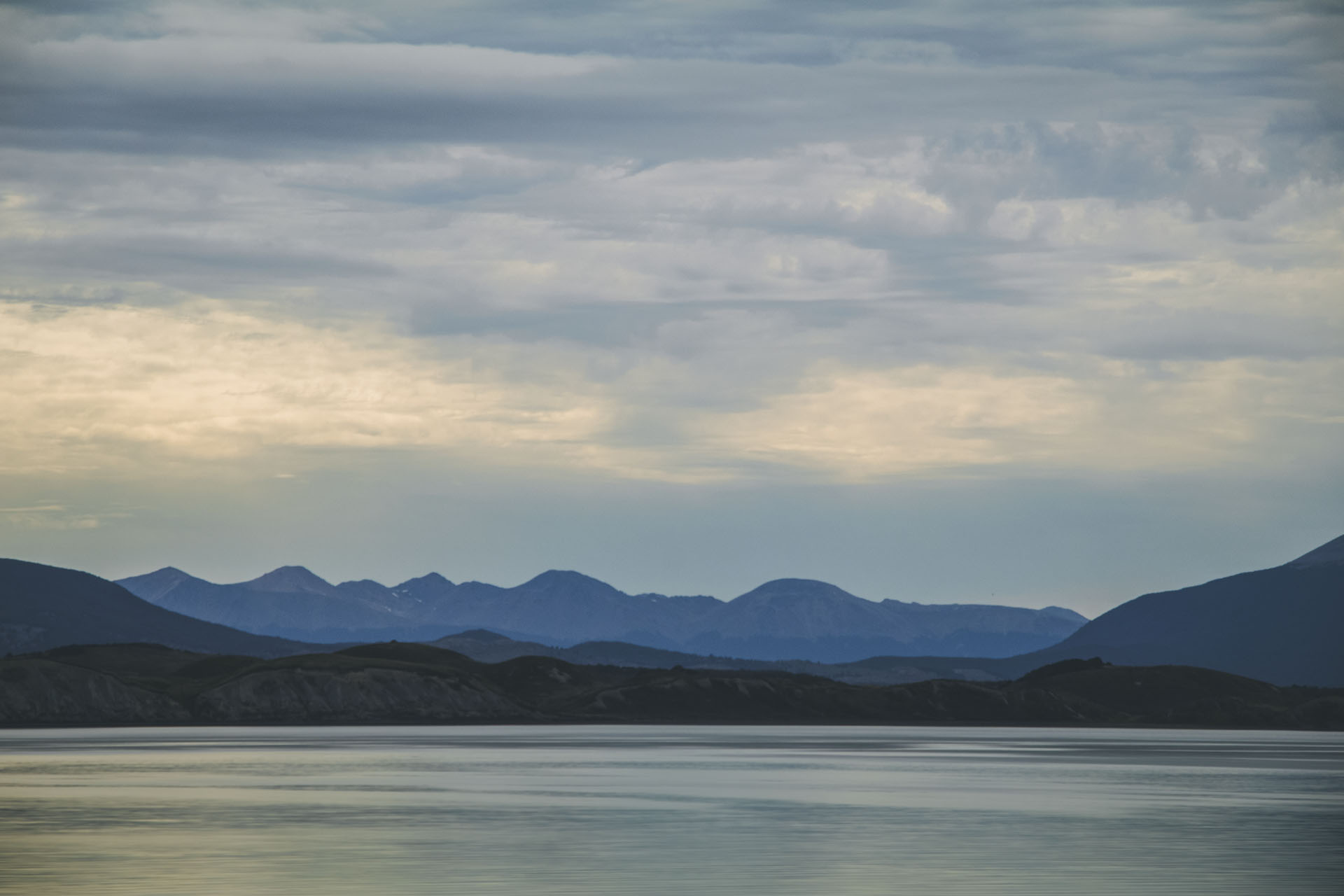 At the end of the heritage route, we enjoy the magnificent view over the Beagle Channel and Bahía Virginia, as well as the beauty of the Argentinean city of Ushuaia, on the other side of the channel (Hito 38).
From here it is only flat 7.5 km back to Puerto Williams. With luck, a passing car will pick us up.
What a trek, what an adventure, thank you Patagonia… thank you Chile!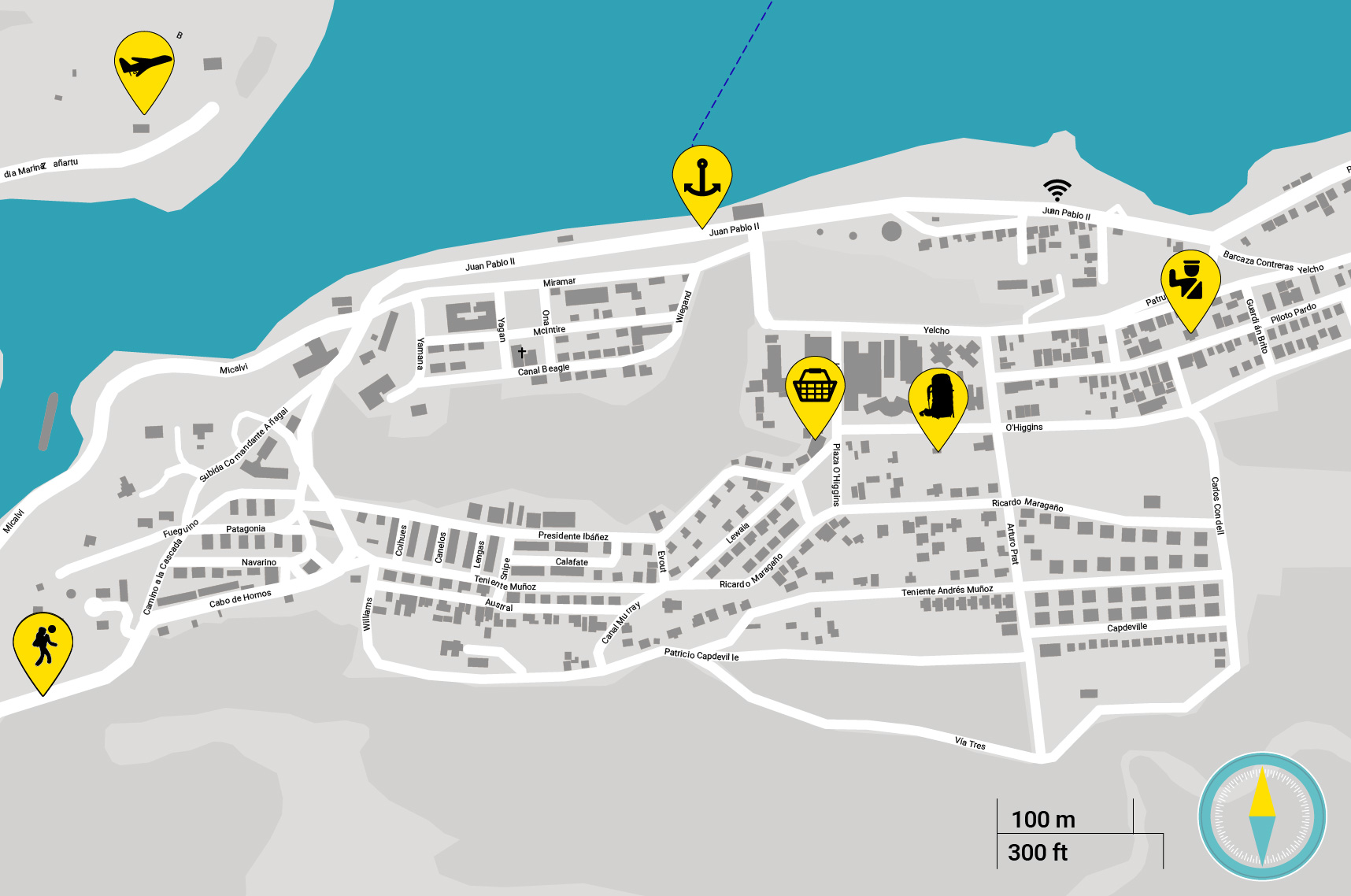 Don't forget to report back at the police station in Porto Williams