Easy Tips to step up your
landscape photography game
Interesting Perspective
If you look at Instagram or other professional photo platforms, you will realize that most of the images are shot from eye height. It is super easy just to take the camera and press the shutter button. It is the height at which most people look at things, it will be not an interesting perspective; your eye will already be used ti it.
Go on your knees, or even your stomach, try to find the perspective which is new and interacting. These images will naturally look more exciting and dynamic. You can even add more sky, by angling the camera up just a bit.
Be creative!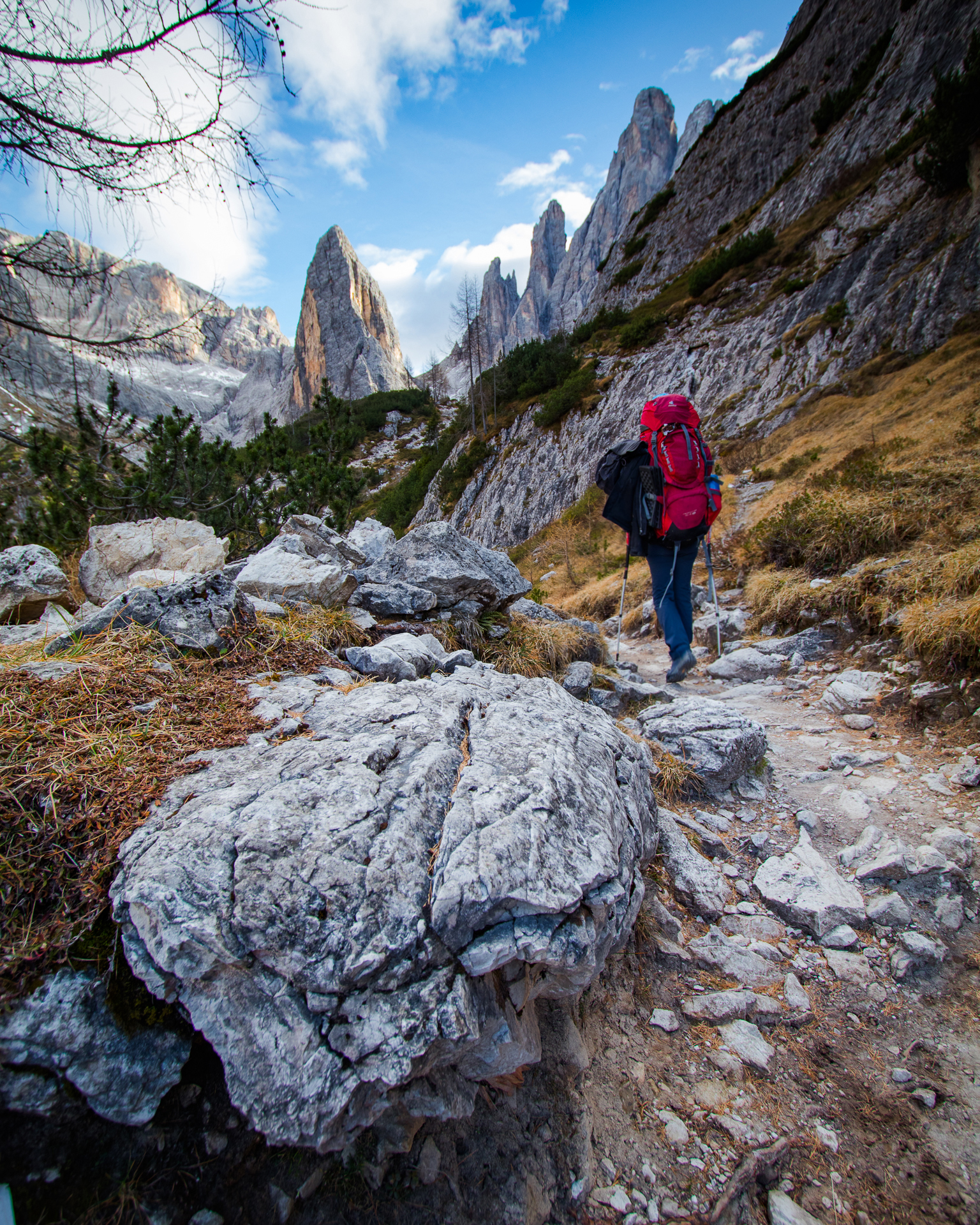 Ratio
If you look at great movie posters, you will see that many of them are using the golden ratio or the rule of third as a basis of introducing the actors or an object. Try to do the same, turn on the guidelines on your camera screen. Place the object you want to focus on the intersection of the lines; this will create a more attractive look of the image. Having something in the center can be a bit boring sometimes.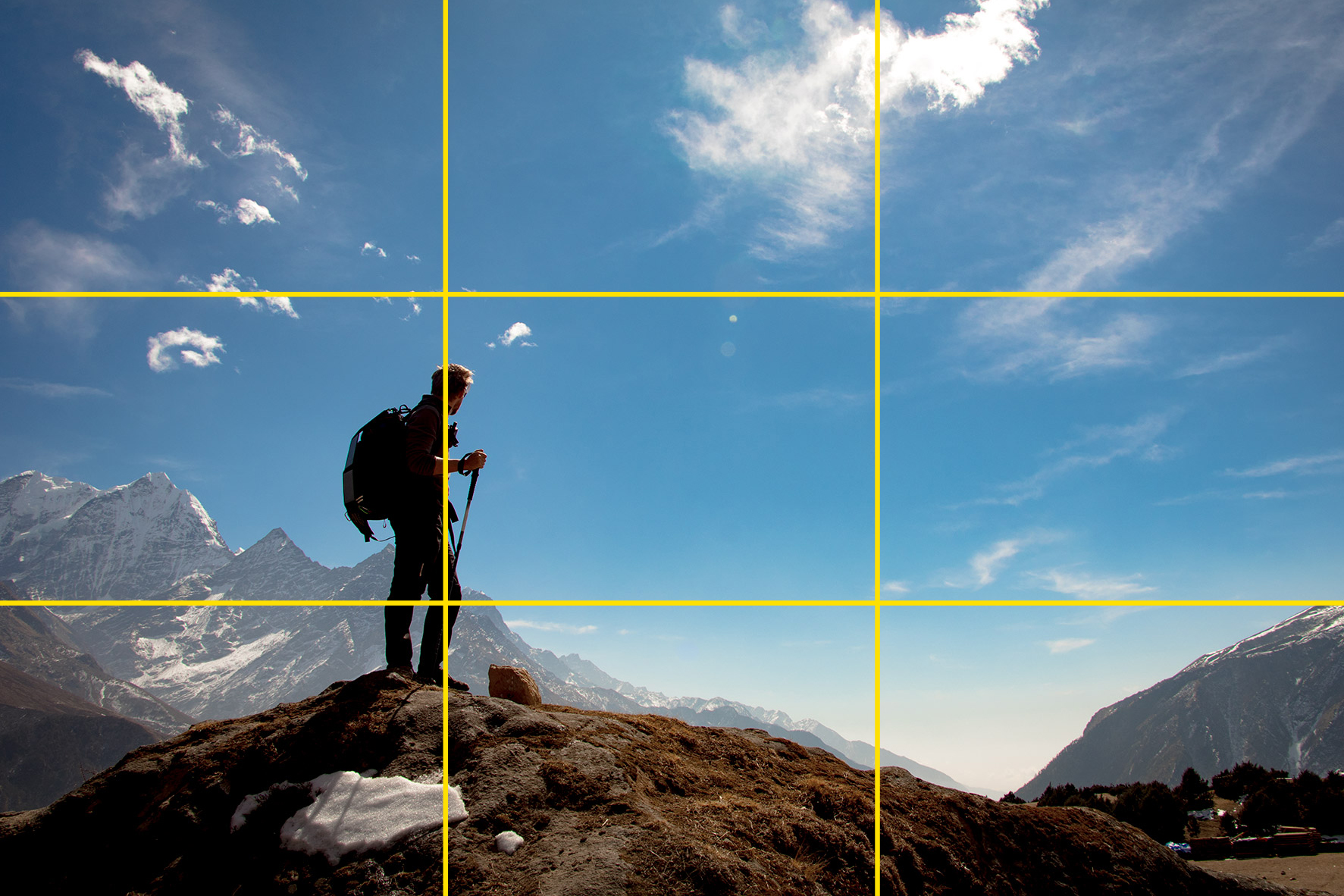 People in the image
Many people think about landscape photos as of calm and passive environments. Try to tell a story with your image. Add people who are interacting with the scenery in a normal way, don't stage it too much.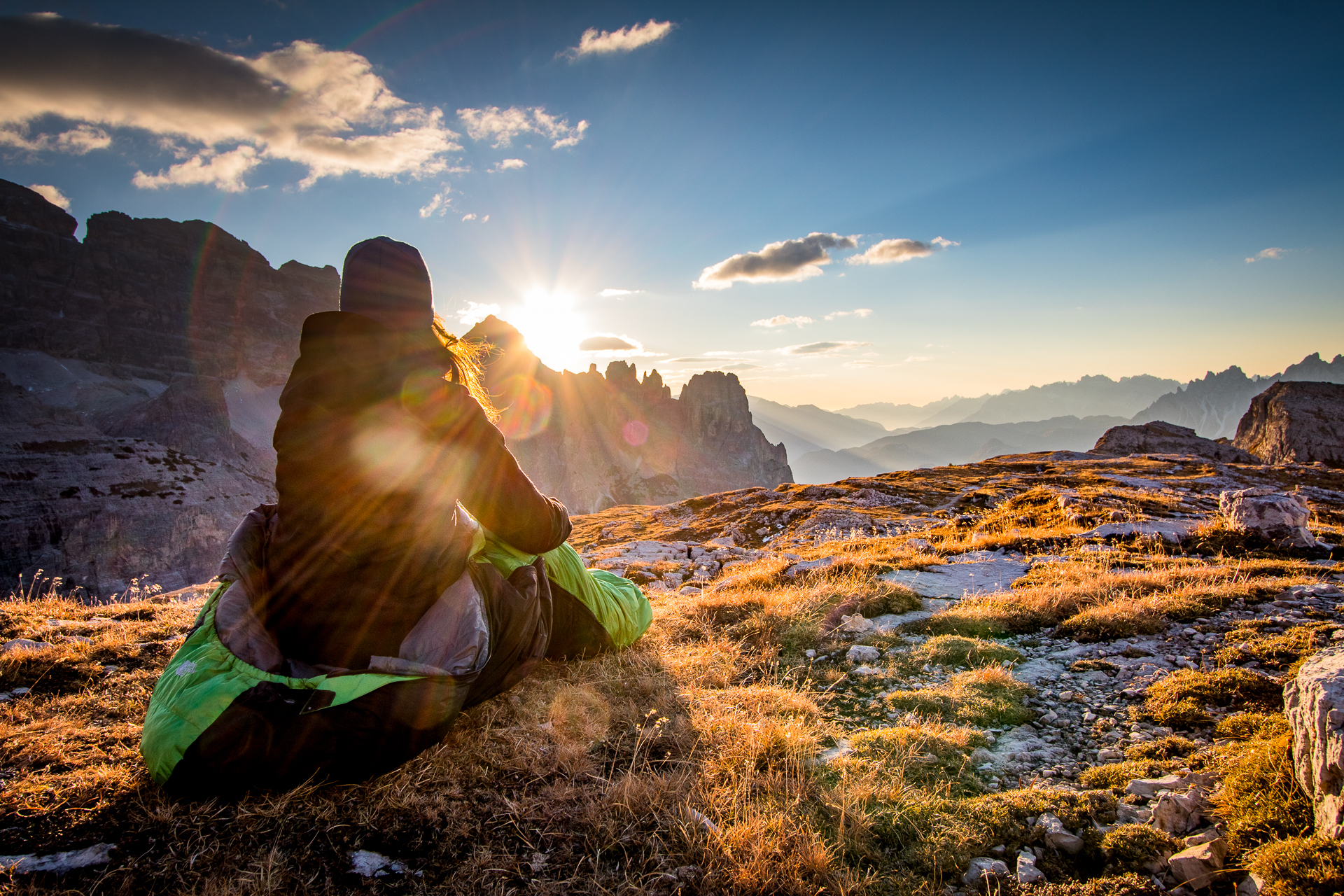 Objects in the foreground
If you take a landscape photo, it's easy to get lost in the breathtaking view, and sometimes, lose sight of what could be a better photo. It happened to our pictures a lot.  The image will get way more interesting if you add an object in the foreground. It can be a rock, a flower or branch this will add more dynamic to the image. Make sure that the object is in focus. Try to think about your image before taking it.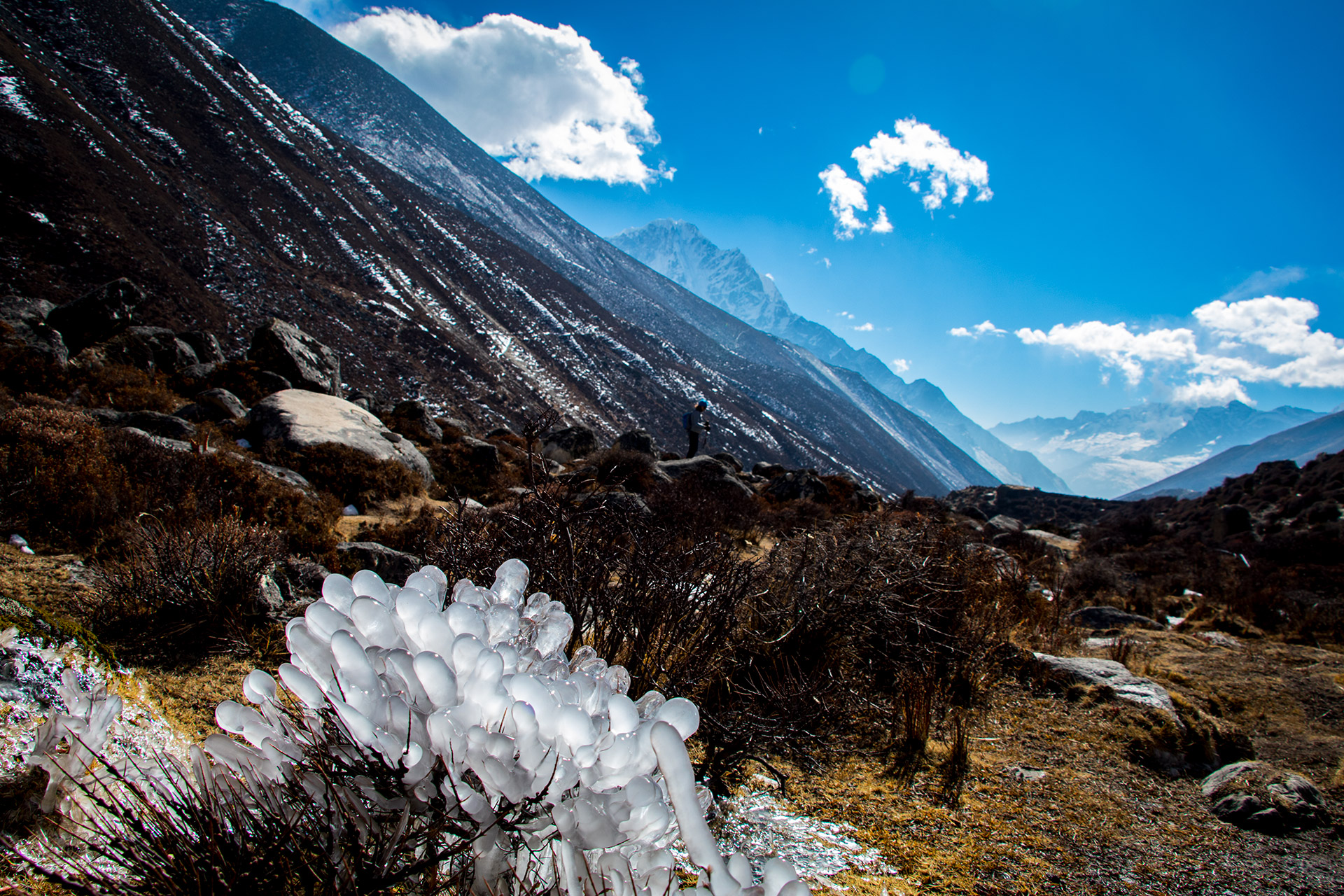 NO LIGHT NO GAME
The best time to take a photo is the golden hour.
Just before sunset when the sun is still very low in the sky, or shortly before sunrise. The image will look more interesting and dynamic because of the long and softer shadows. It will add more dimension to your photo. You need to plan your shot in advance. If you still have to set up all your gear, it will be too late.
So preparation is everything, especially if you have just a few minutes to take the photo.