Everest Base Camp Trek Day 12
Monjo – Lukla
Hiking 7.3 km  Ascent: 407 m Descent: 164 m Max Elevation: 2846 m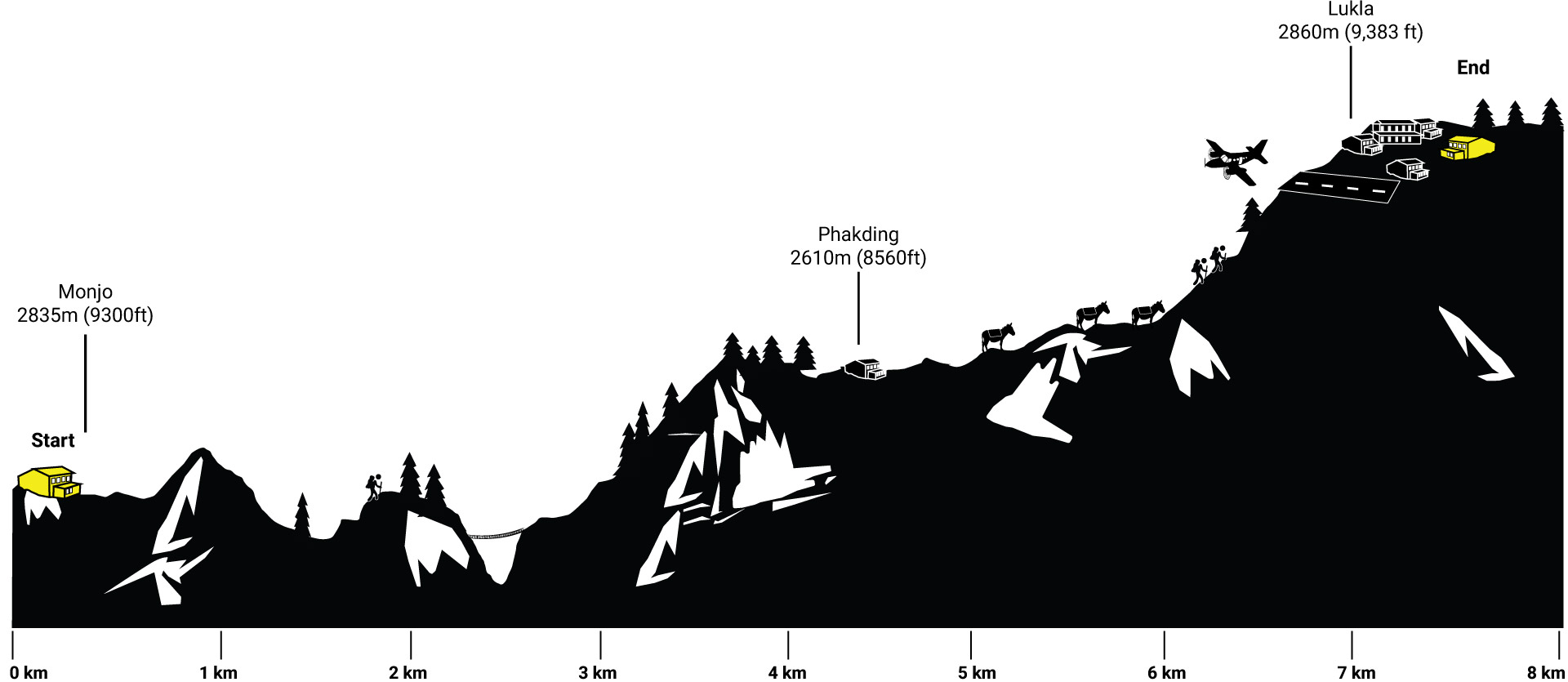 Heading out of Monjo
We started early for the last time. We had to be in Lukla between 3 – 4 pm to change our flight days.
We knew that there are no though climbs or steep drops anymore. It was warm, the sun was shining, and everybody was happy. Besides us, somehow we both stood up with the wrong foot. Maybe after leaving the National Park, where fighting was finally allowed again, we had to use it straight away. I don't even remember the topic we were fighting about, but somehow we both couldn't stop. I guess we were hotel ready …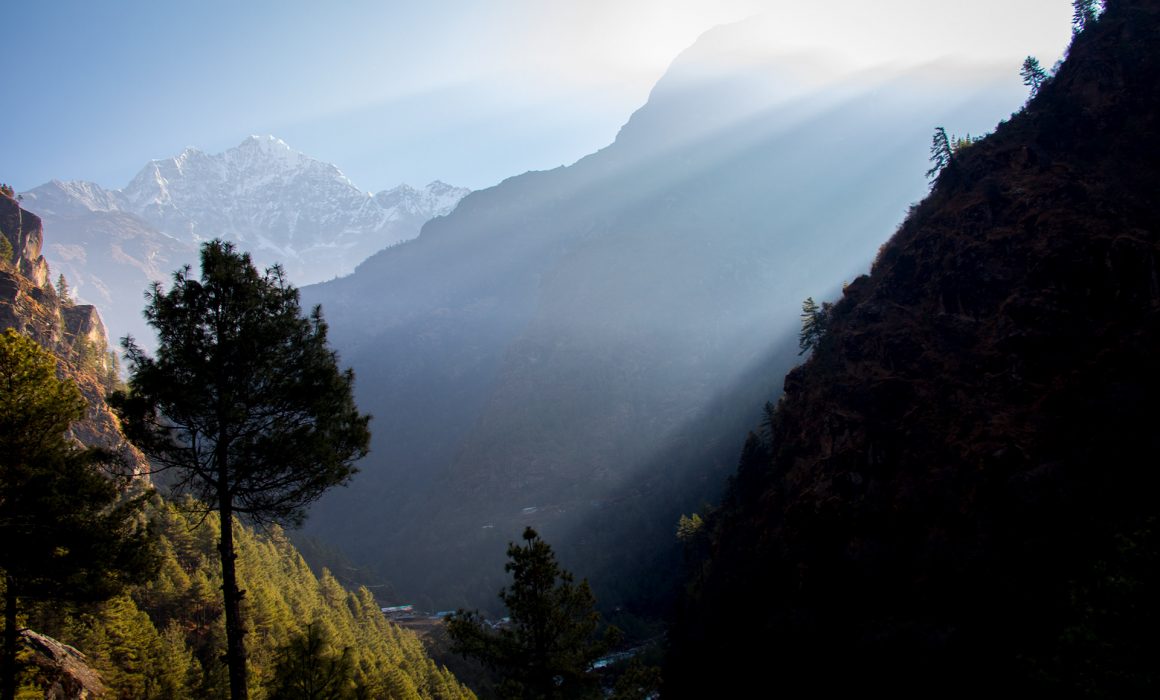 Once a new little puppy joined us, we stopped arguing. We walked through a beautiful forest, it was nice to smell the fresh spring air when quickly another puppy joined us. The dogs were too cute. Maybe they just loved our Everest deodorant. They were even protecting us from the donkey trains, who were carrying the supplies up to Namche.
I usually don't like stray dogs, but here, even the animals are so relaxed that you don't have to be afraid. There wasn't one dog barking on the entire trek. This land is really magical.
Nature was more diverse than a few days ago. Children were playing on the trek, while their parents got their lodges ready for another season.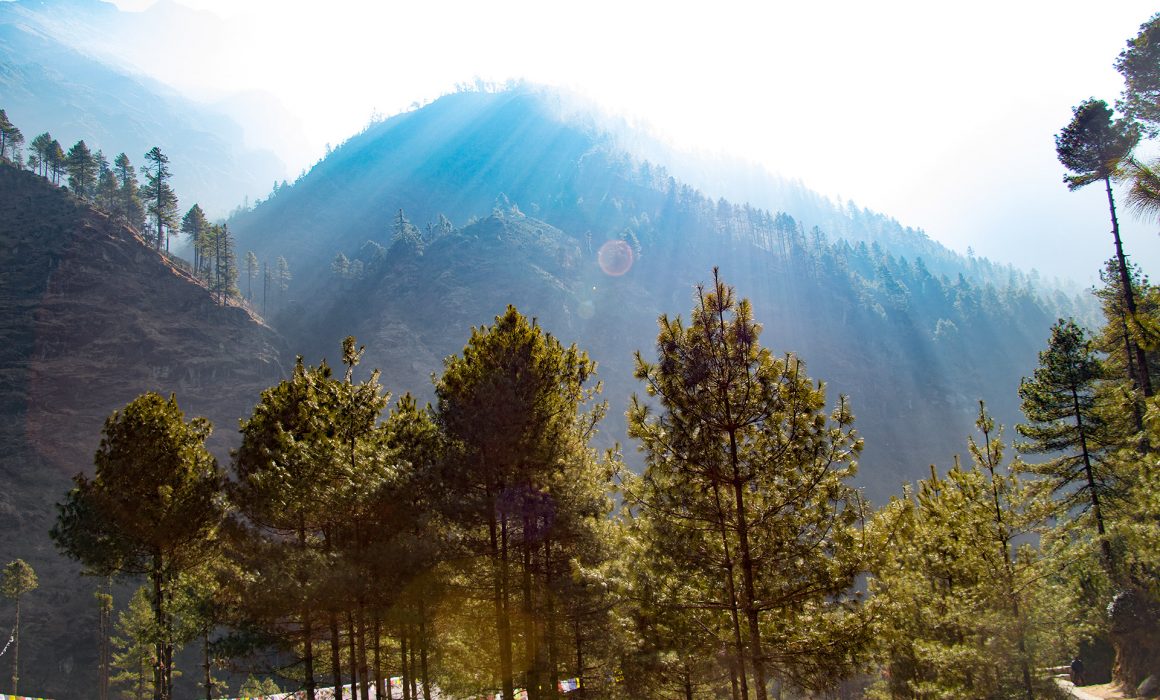 Changing our flights with Yeti Airlines
When we finally reached Lukla, we were looking for the Yeti Airlines office. The guy at the counter called the office in Kathmandu, done. It was confusing, with no paper that approved the flight changes we left the office.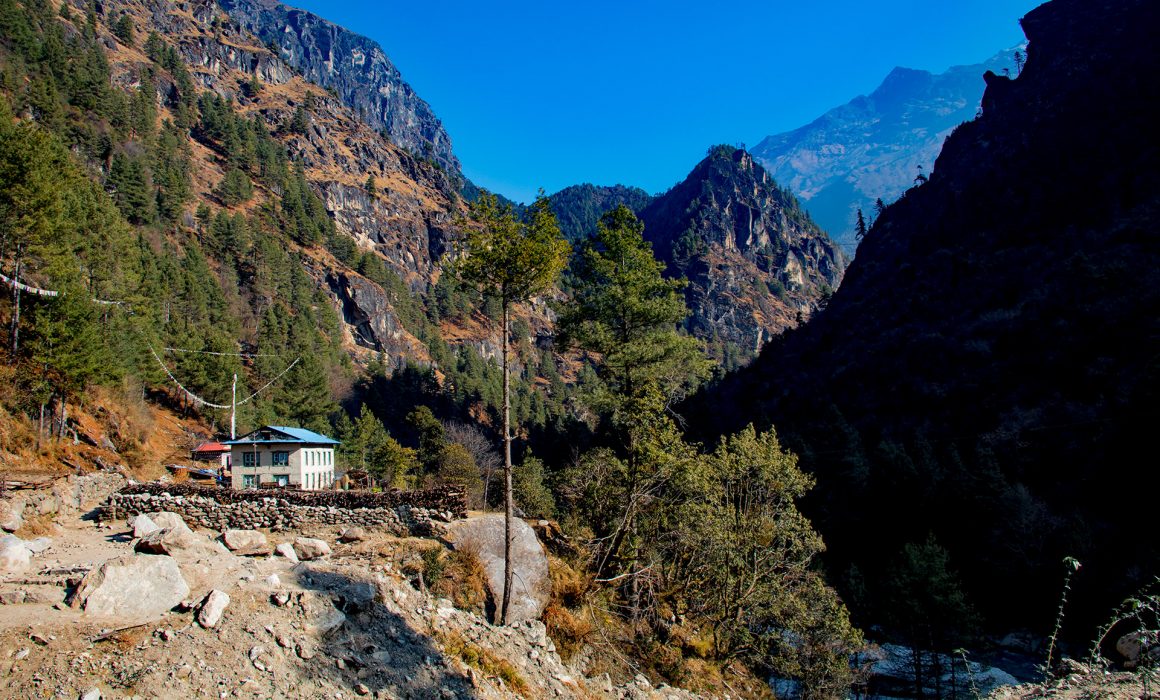 Lukla
After walking around Lukla for a little bit, we went to our hotel and had dinner. It wasn't satisfying but ok. While we were eating, a few trekking groups had their groups farewell dinner and were thanking their guides and porters. It was amusing to hear how other people reflected their journey.
A life-changing adventure.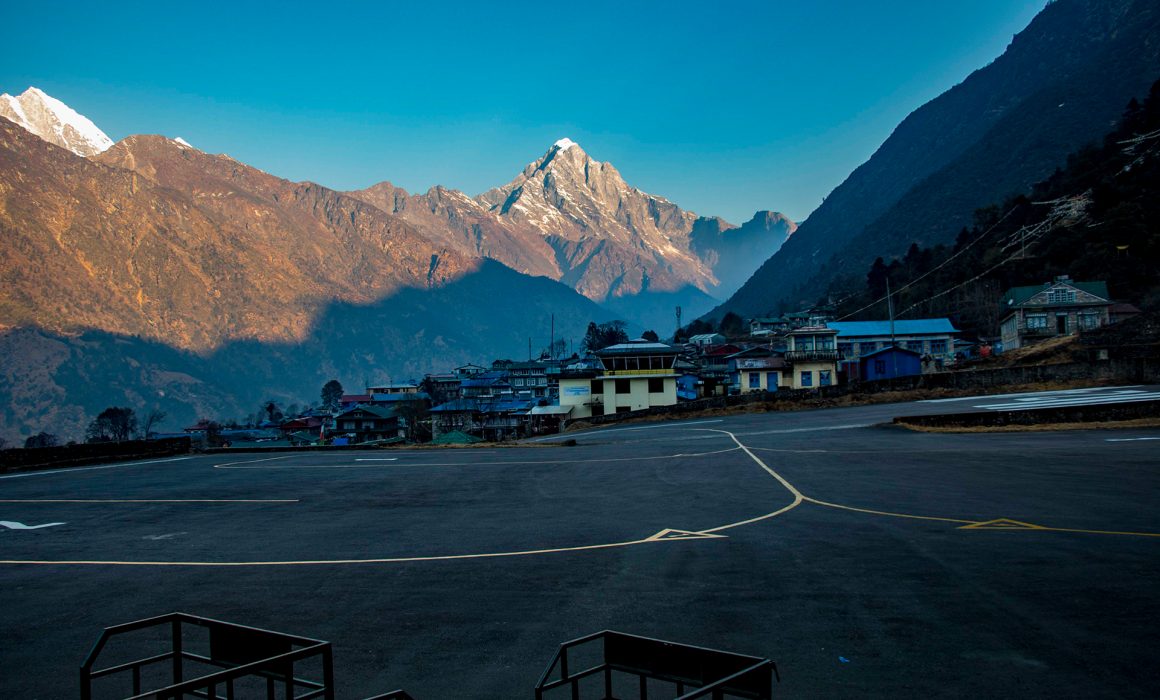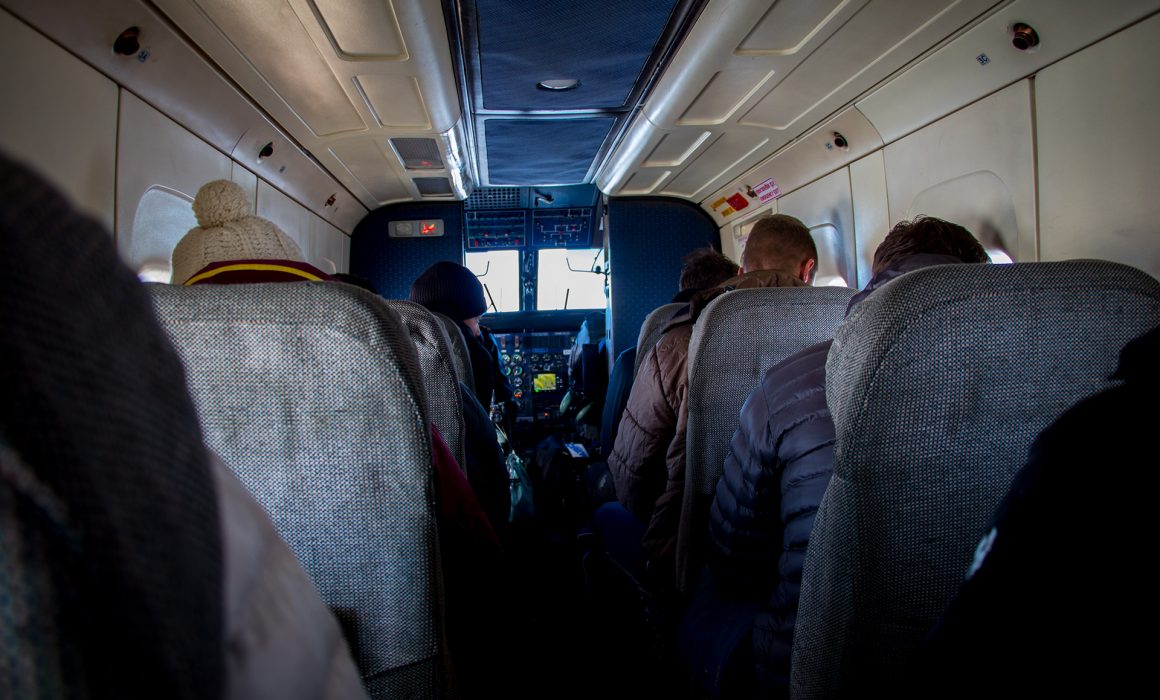 Video Impressions of the Everest Base Camp Trek:
Video Impressions of the Everest Base Camp Trek: