W-Trek on a Budget
To explore one of the most remote areas in the world can be rather inexpensive. After the upfront costs of trekking equipment, flights, and park permits, it's surprisingly cheap to hike the W–Trek independently.

How expensive is Patagonia?
Total money spent per person: 424€
Duration: 8 days
Prices listed below are for one person, including bus trips from the Airport to the National Park Torres del Paine, permits, food, accommodation, toiletries, medicine, other miscellaneous; not including the cost of gear and insurance.
You can also book the entire trek via a trekking agency but this will cost around 2000€ per person.
Transportation: 44€
We took a the taxi from the airport in Punta Areans (10.000CLP) towards the city center. From the we contiuned via Bus to Puetro Natales where we bought food and gas in one of the camping stoes.
You can buy all bus tickets online (advised during high season)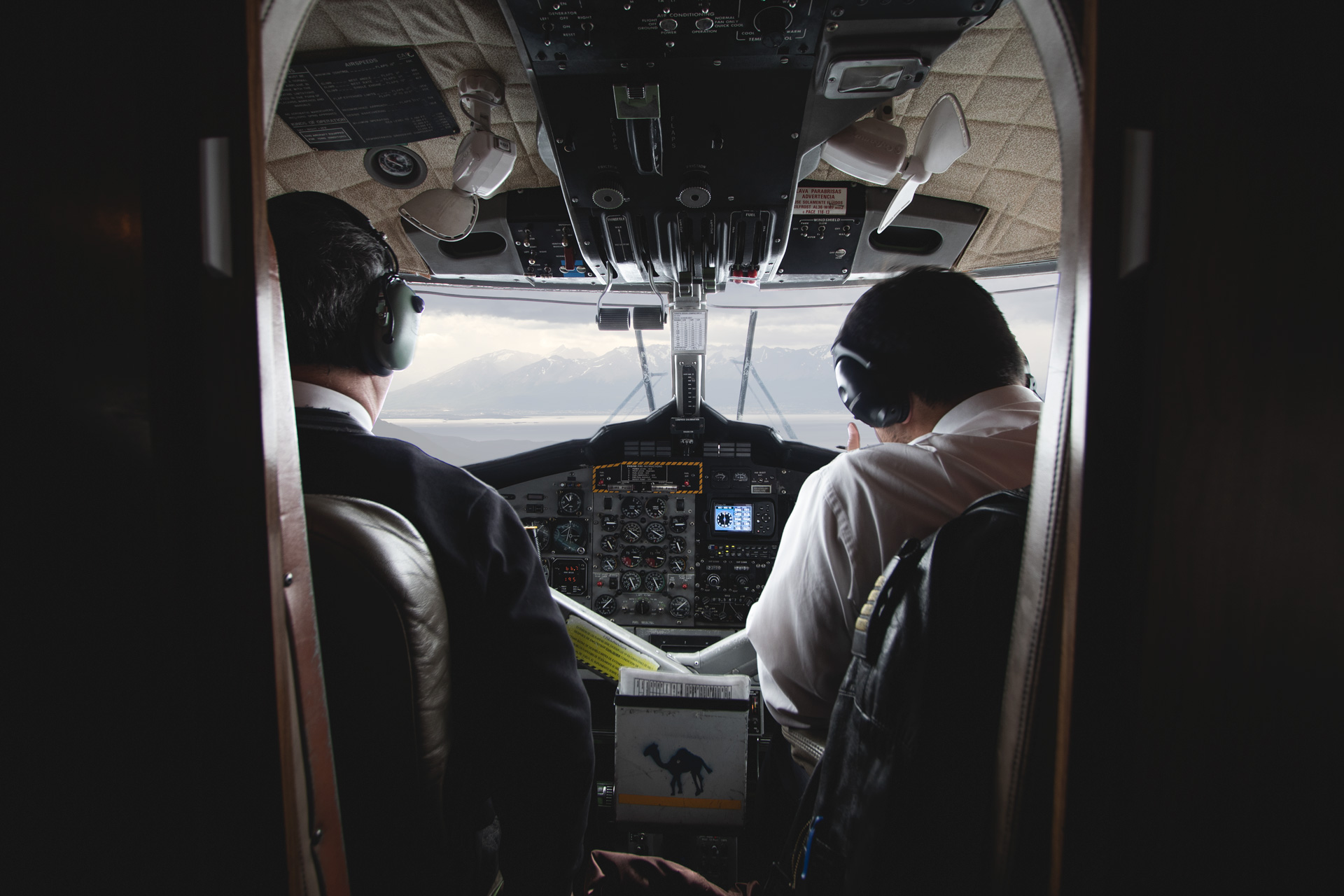 Permits and Entrance fee: 28€
Entry fee to the Torres del Pain National Parc: 28€
You can get the Permit at the entrace office in the National Parc. There you have to provide your health insurance details and will need a show your passport to the park ranger.
Accommodation: 150€
The campinggrounds usually offer cheap accommodation and the goverment own sites are even for free. (reservation still needed).
You can also rent camping gear at the campsites or in Puerto Natales but it is way cheaper to bring you own gear.
If you don't own a tent or camping gear consider buying gear in the ZonAustral (Tax-free) in Punta Arenas, there are many camping stores in Puerto Natales, too but the price are much higher.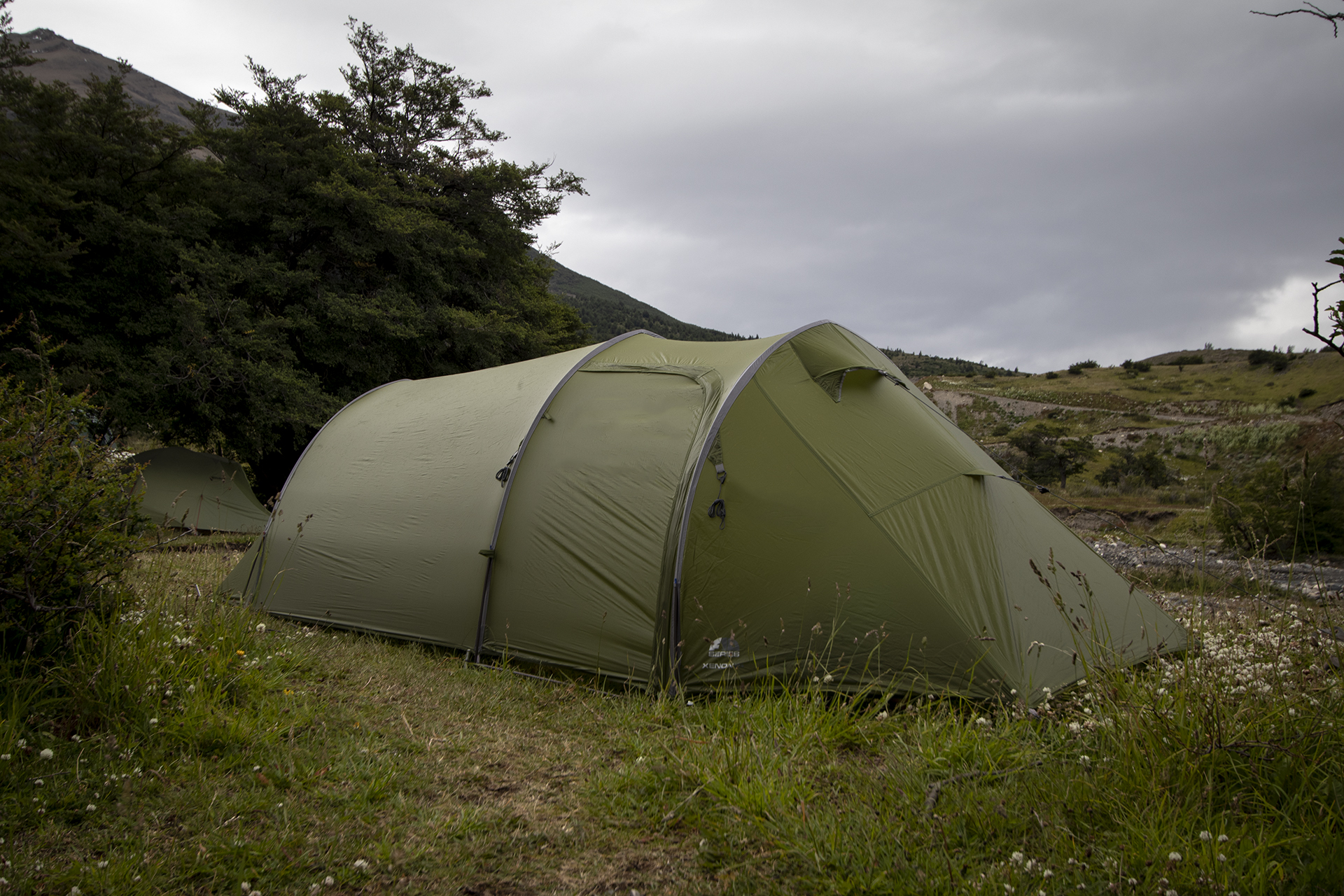 Food & Drinks: 160€
Refugios are offering a variety of dishes from 10€ to 20€. To save some money we bought all food in the UNI market in Puerto Natales.
We spent around 20€ per day per person.
Miscellaneous: 42€
Toiletries, medicines (there is a pharmacy in Puerto Natales), snacks, toilet paper, and other miscellaneous expenses added up to a total of 42€. (Spent money on a good lip balm with SPF!) There is a Wifi in some Refugios it will cost 5 USD for 4 hours. (can only be purchase via paypal)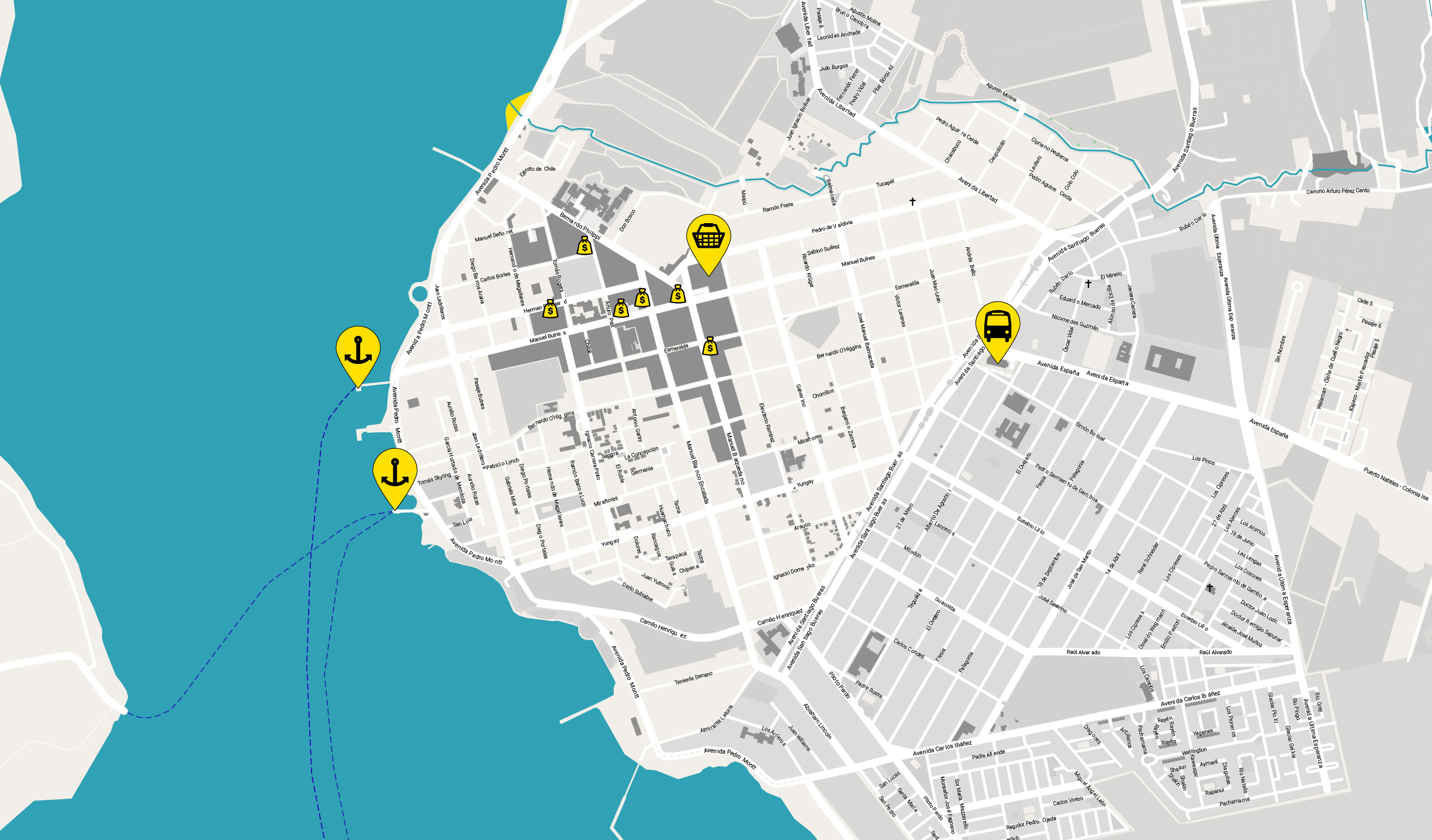 Buy every thing you need in Puerto Natales
You can buy everything you need in the UNI market in Puerto Natales. If you are still missing some trekking gear there is a tax free zone in Punta Arenas (ZonAustral) it is even better to buy the camping equipment in Santiago de Chile if you have a longer stop.
Trek independently
Trekking independently is the greatest cost saver. We had a lengthy discussion about this topic beforehand. Even though we love to hike on our own, and would always prefer to do so, we initially felt guilty of not supporting a guide and/or porter and their families. Since we were on a budget, it came down to going to Patagonia or not; and that decision was easy. We happily trekked, with a clear conscience, while supporting the people along the way.
Use water purification tablets
As you'll need 4-5 liters of water per day, water purification tablets are a safe way of being sure you have plenty of drinking water that won't cause you to become sick. Without an independent way to purify your water, you'll be blowing a lot of money for refills or plastic water bottles, while creating unnecessary waste in the process. We've been using them for years and highly recommend. You can also drink the water without the usage of purification tablets  be care full when there is a beaver dam in the water it may be contaminate.
Buy snacks ahead
Buy your snacks in Puerto Natales or bring them from home for more variety. Since prices in the National Park can easily increase sixfold, it is worth to carry the amount of extra weight.
Bring your power
One thing that I always carry with a smile on my face is my solar panel. While hiking it is continuously attached to my Garmin GPS, whose battery life isn't long-lasting. With two outlets our RAVpower is great to charge our cell phones and GoPro simultaneously. Electricity on the trek is mainly from solar power as well, therefore relies on having sunny weather. It costs from 2 to $3 per hour/full charge. Bring an additional power bank to recharge batteries overnight (or if it's cloudy during daytime). We love our Anker power bank!
Baby wipes
When it comes to hygiene, baby wipes have a great chance to become your best friends.
There was no running water in some areas, and it was just too cold even to consider to talk a shower. It was a small celebration every time we got the wipes out.
Bottom Line
The round trip flight from Kathmandu to Lukla has a whopping price tag, but the hike to Everest Base Camp itself is surprisingly cheap! Even though we never watched what we were spending, had a thoroughly good time and booked two nights in »luxury« rooms, we averaged just under $50 a day. Considering we only spent 12 days in the Everest region and the flights, which have the biggest price tag are already included, this is a great price to cross something big off your bucket list.
Total Budget for O Trek
Transportation: 44€
Permits: 28€
Accommodation: 150€
Food & Drinks: 160€
Miscellaneous: 42€
—-
424€
More Tips for the EBC trek