Everest Base Camp Trek Day 3
Namche Bazar – Khunde – Namche Bazar
Hiking 5.4 km  Ascent: 508 m Descent: 352 m Max Elevation: 3875 m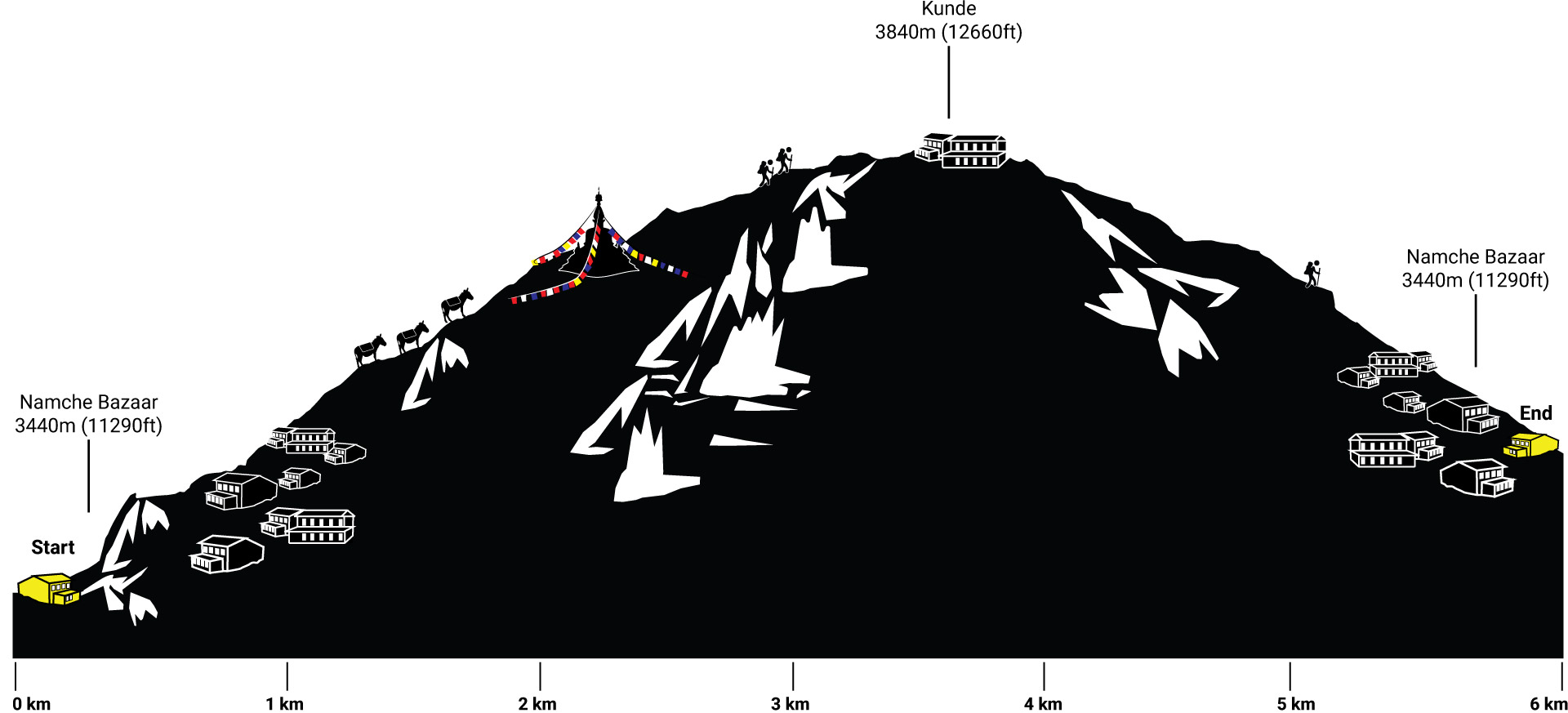 Namche Bazaar
Good morning Namche! After two days of trekking towards the Everest Base Camp it was time for our first acclimatization day. We had a relaxing walk to Khunde, a small Sherpa village in the north of Namche.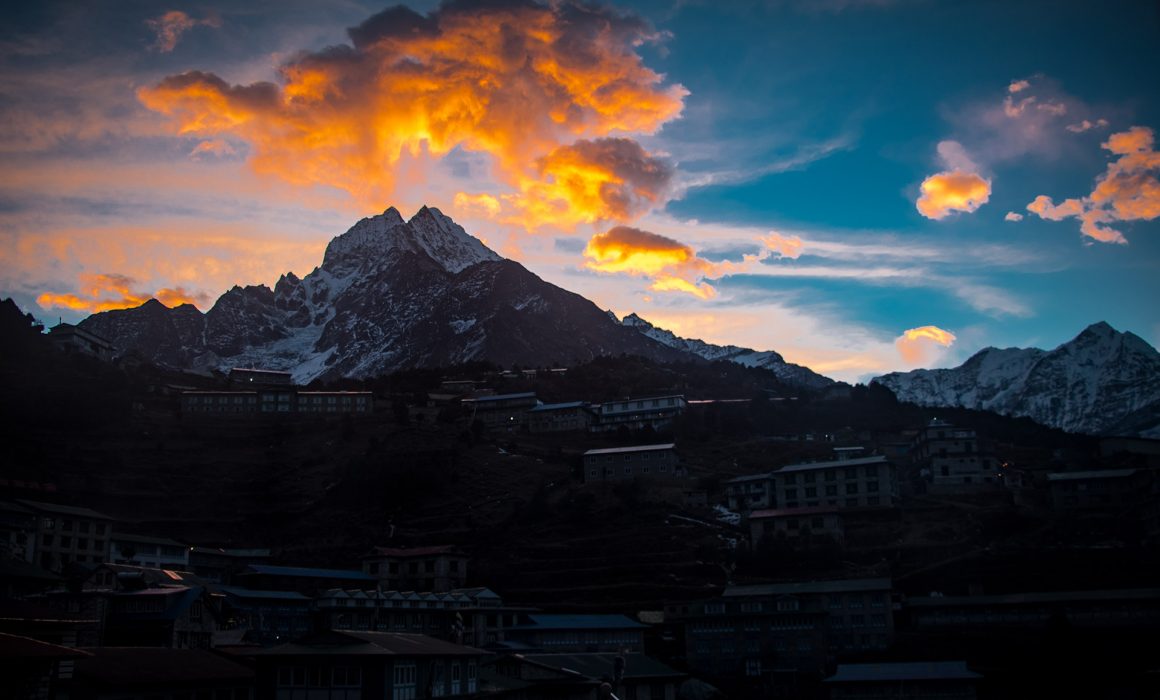 An acclimatization day is not a rest day; it is something completely different. Don't expect that after the sizable climb of getting to Namche Bazaar, you'll get to spend a day hanging around the lodge. At least you shouldn't.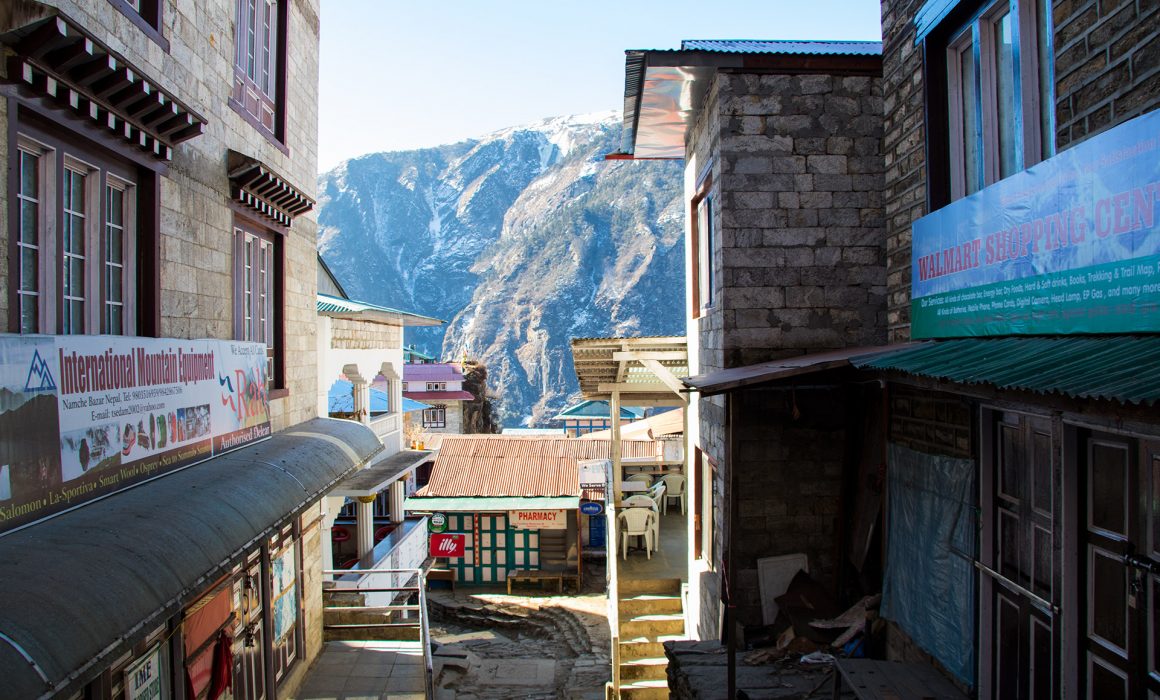 It's important to give your body time to get used to the high altitudes of this region. A simple rule is to walk high and sleep low. The day before we had been nearly 800 meters lower. It's possible to push uphill, but we would not recommend it. It's quite reckless and the reason why so many trekkers have to be transported down by helicopter. Take it easy and enjoy the scenery. At the end that is why you are there.
Second breakfast at Cafe de 8848
After a big MoMos breakfast (yay!) we started our day a bit later than usual. First, we went to the great Cafe de 8848 and savored their famous chocolate cake with a large coffee. The café offers free Wi-Fi, which makes it even better.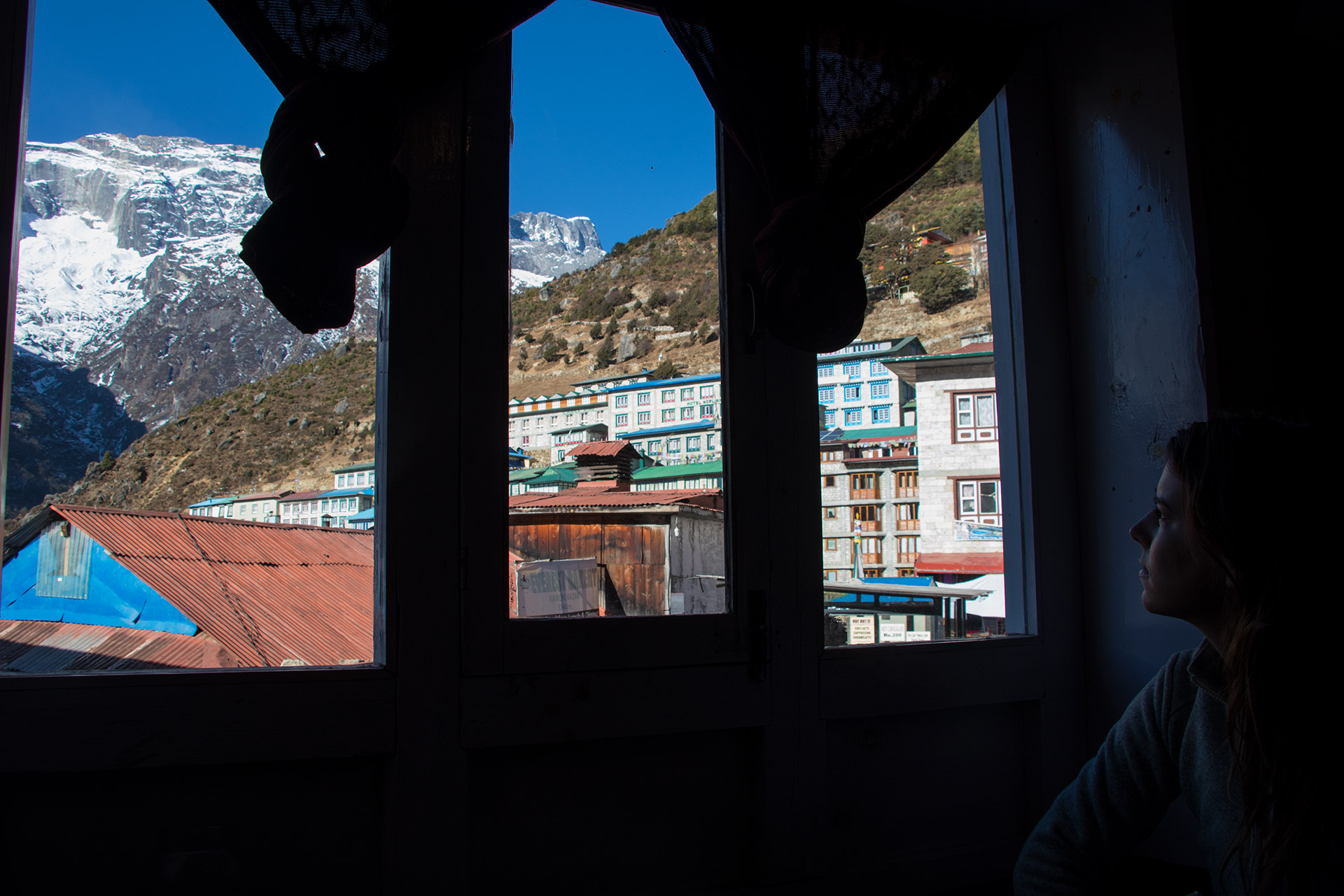 We packed our daypacks and started walking. The path we choose wasn't going where we wanted to go, but we both were a bit stubborn and continued walking anyways. We didn't want to go back downhill. Nope! So we ended up on a field and had to climb many walls to get on the correct path again.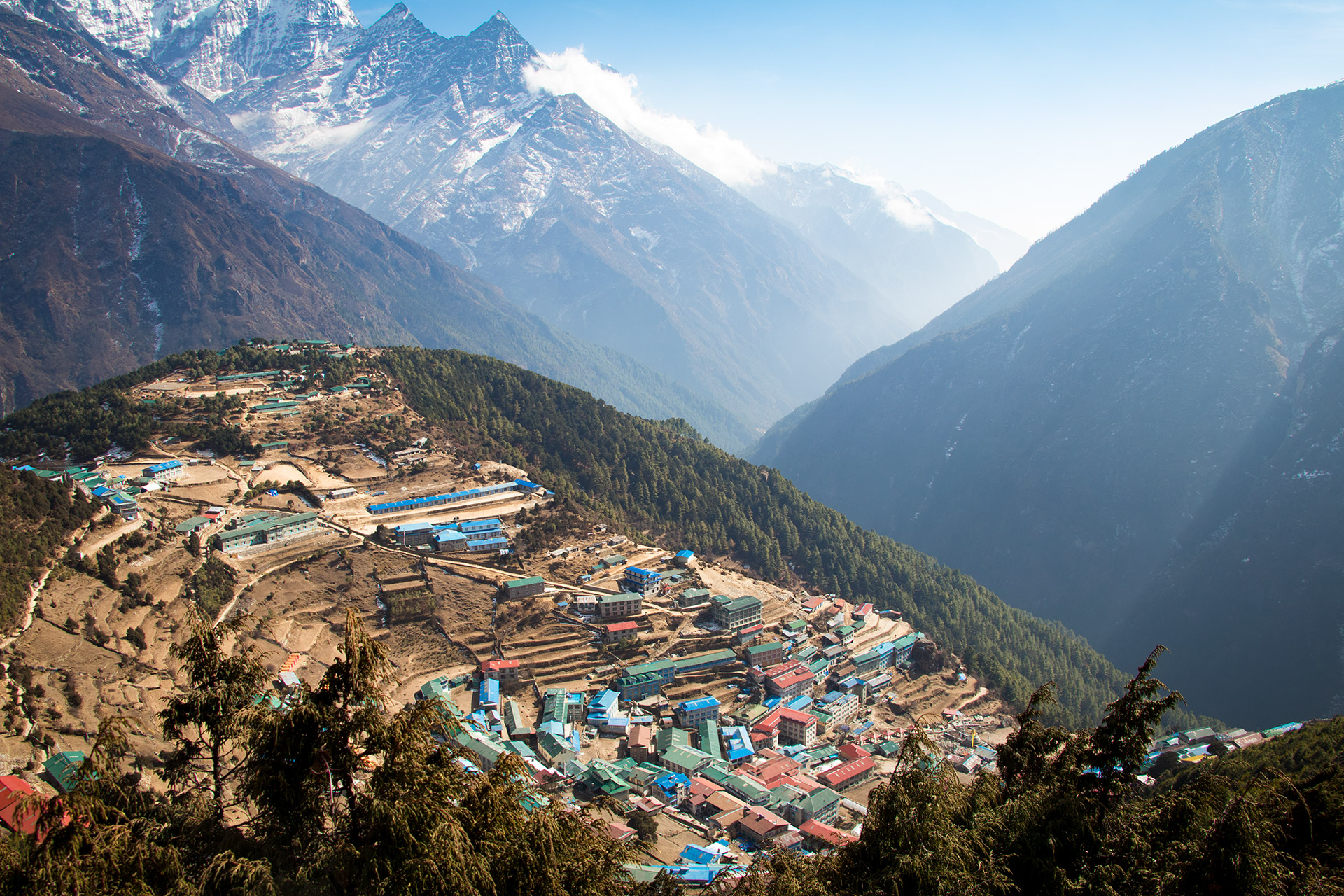 We had to climb about 300 meters to get out of Namche Bazaar. On our way, a helicopter landed just a couple of meters away from us. The crew was carrying a dead body towards the helicopter. Reality stuck that moment; we realized the proportion of our adventure and the importance to take it slow, to walk safely and to not risk our or somebody else's life. Nature is way too beautiful to rush to the top – walk slowly and enjoy the trek.
The thing I will always have in mind is the absolute silence we found up there. There were just a few crows, making little but peaceful noise.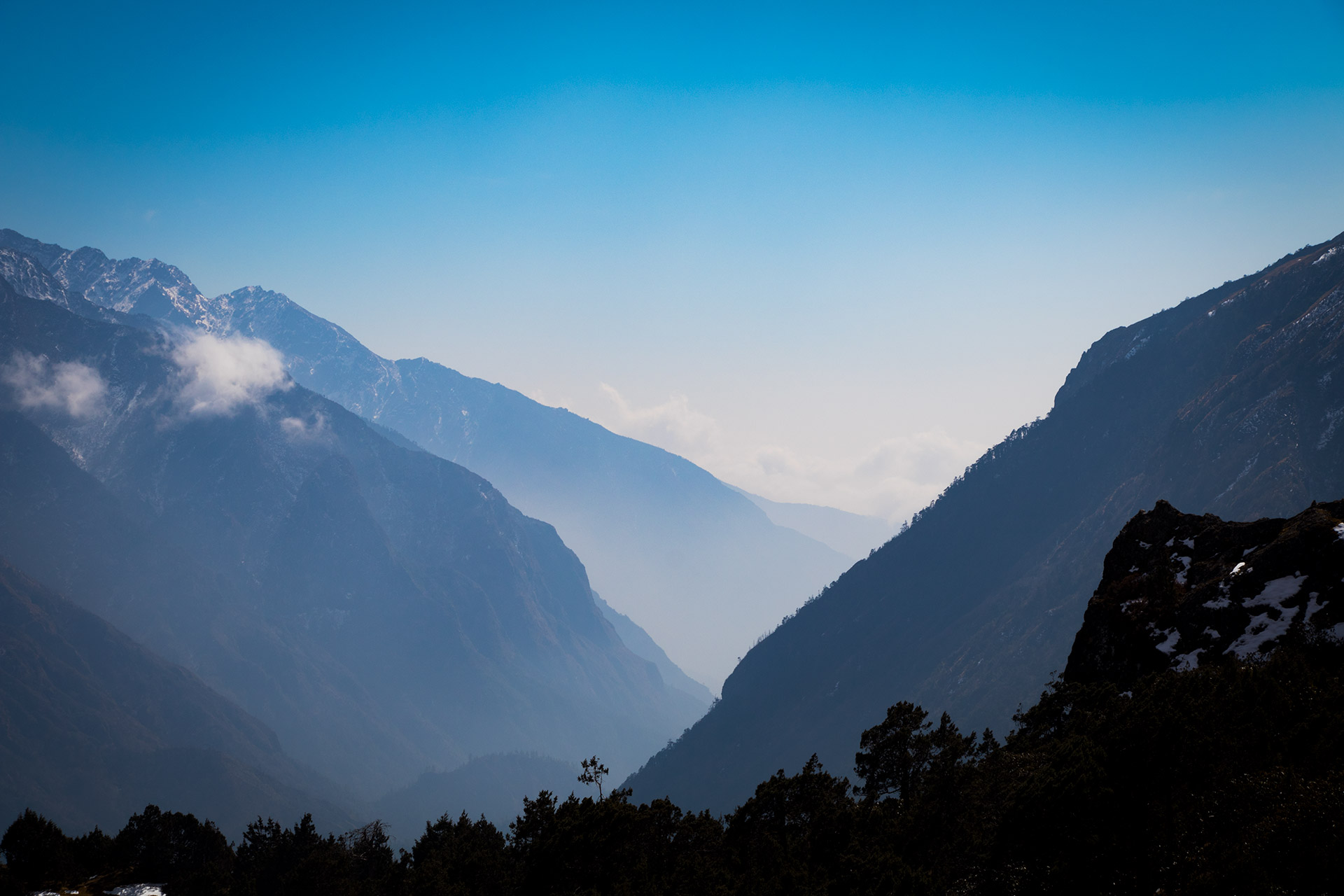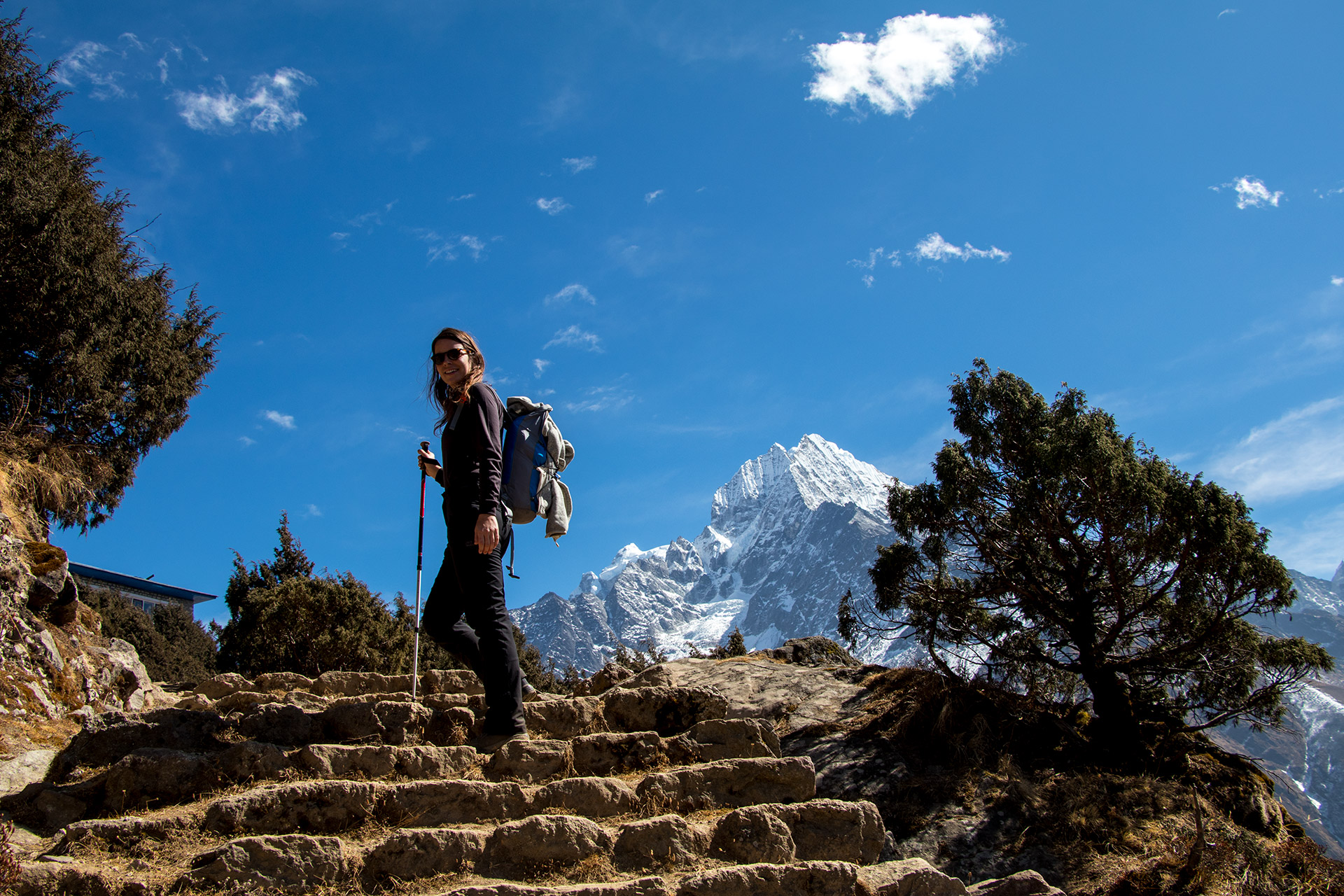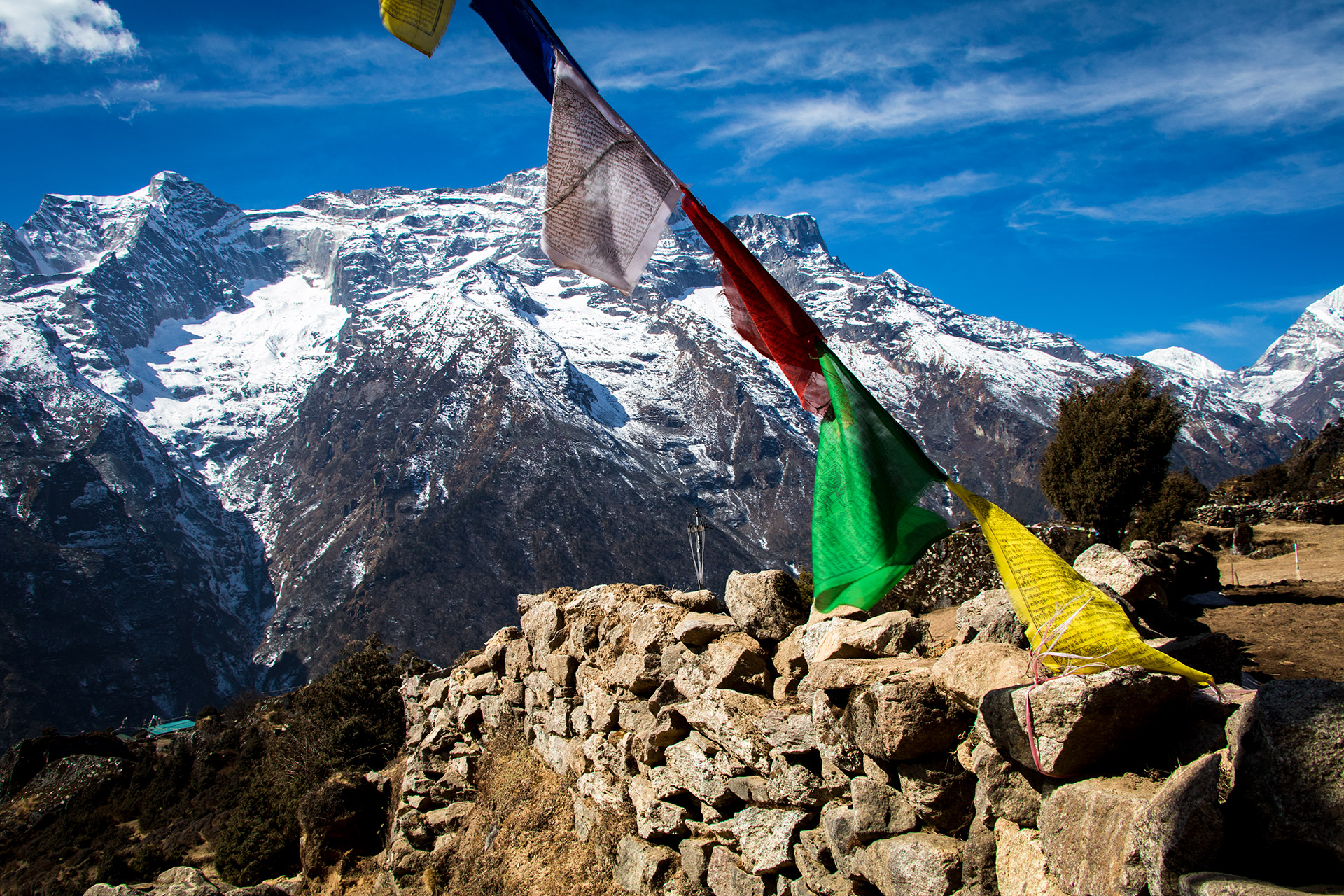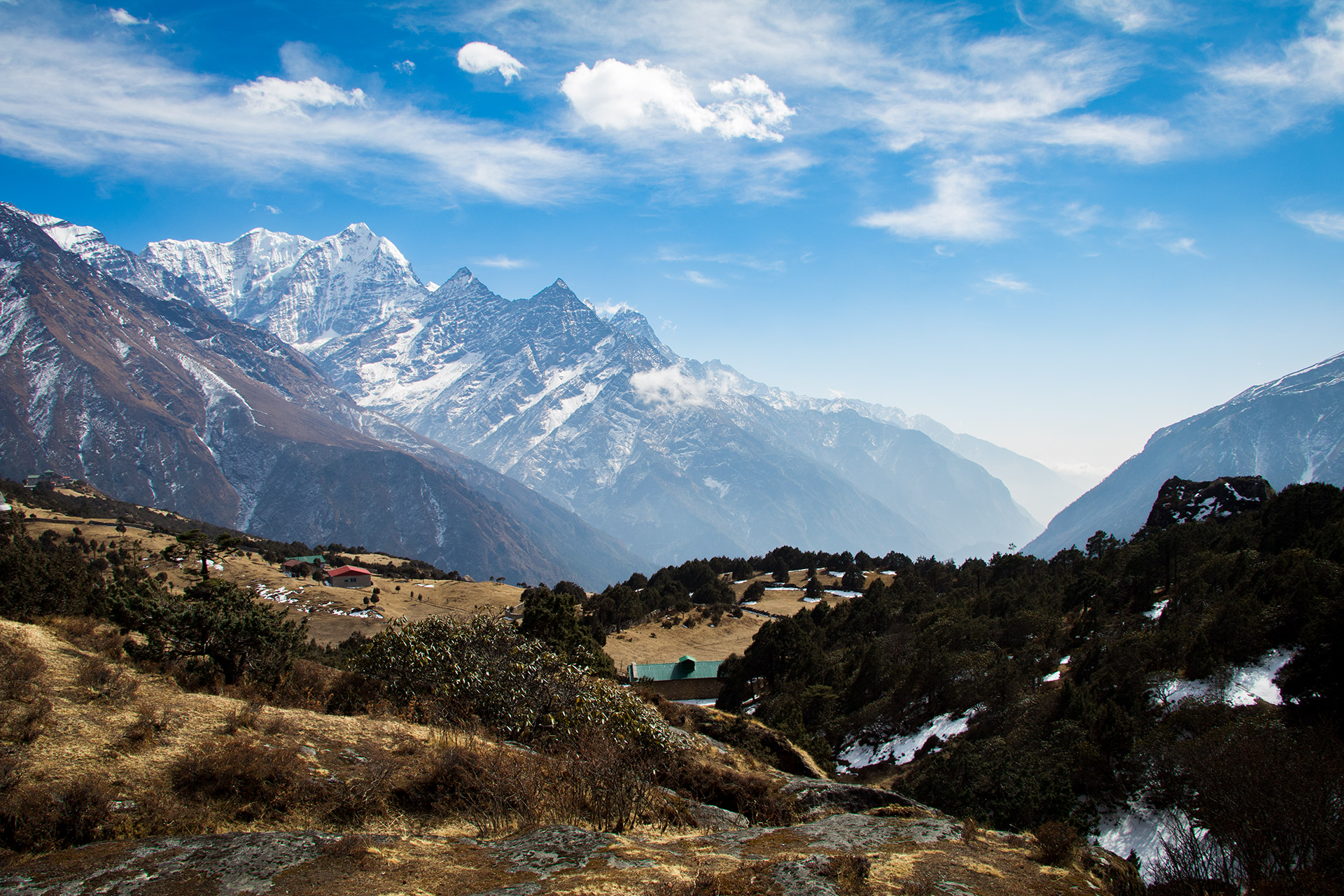 A few minutes later we reached the small airport of Namche, an unpaved airstrip close to the cities. Today it serves as a Yak farm and is not in use.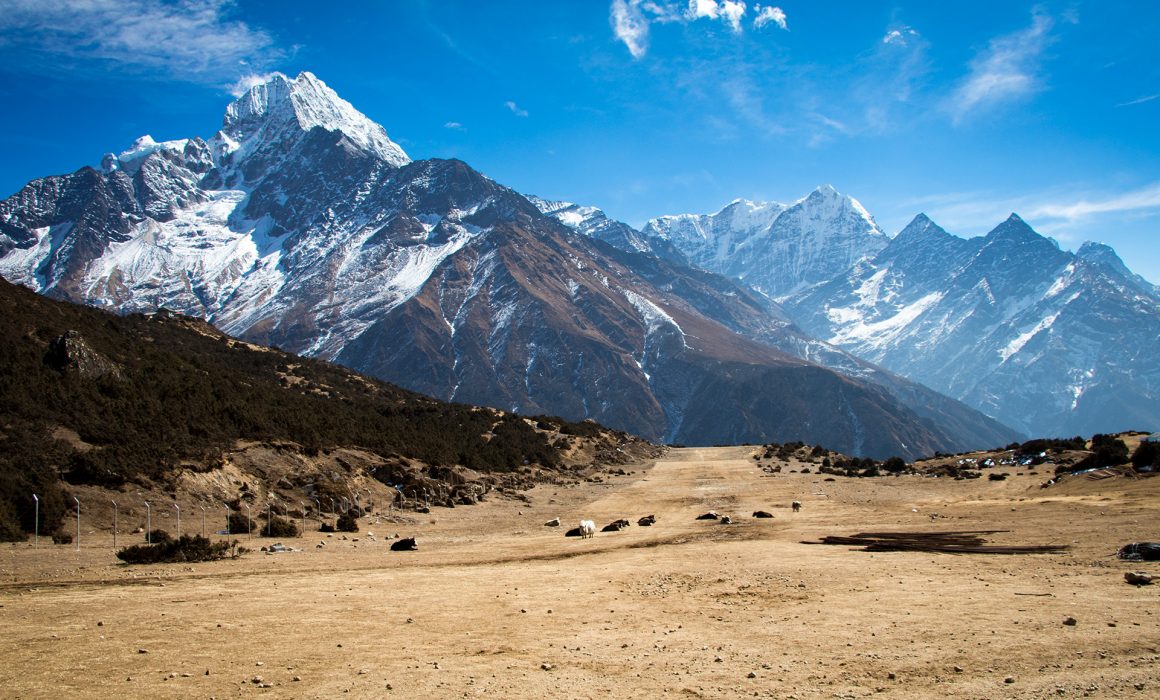 Khunde
We refilled our water supplies and continued walking towards Khunde. From where we saw a lot more Sherpas carrying everything you can imagine. We both were super impressed. They were taking 50 kg or more and were still so nice to everybody. Show consideration, don't bring too much stuff – even if you have a porter.
We sat down close to a pagoda near Khunde and enjoyed the silence of the Himalayas. After some time on the plateau, we headed back down towards Namche for lunch. We spend the rest of the afternoon browsing around town.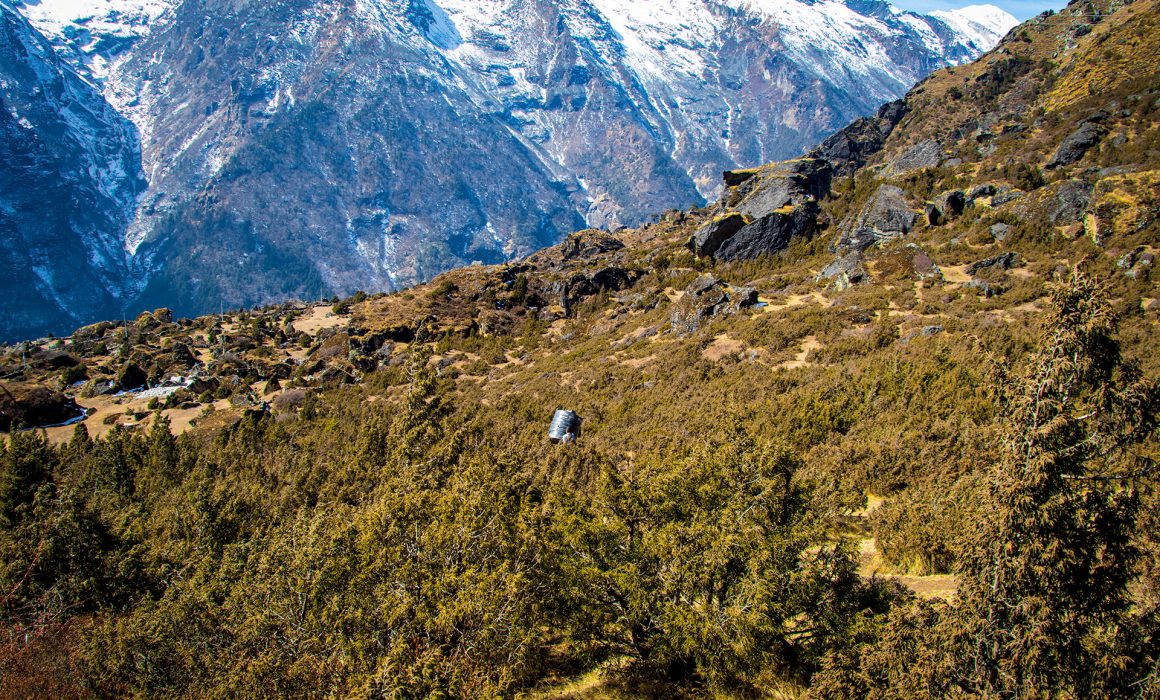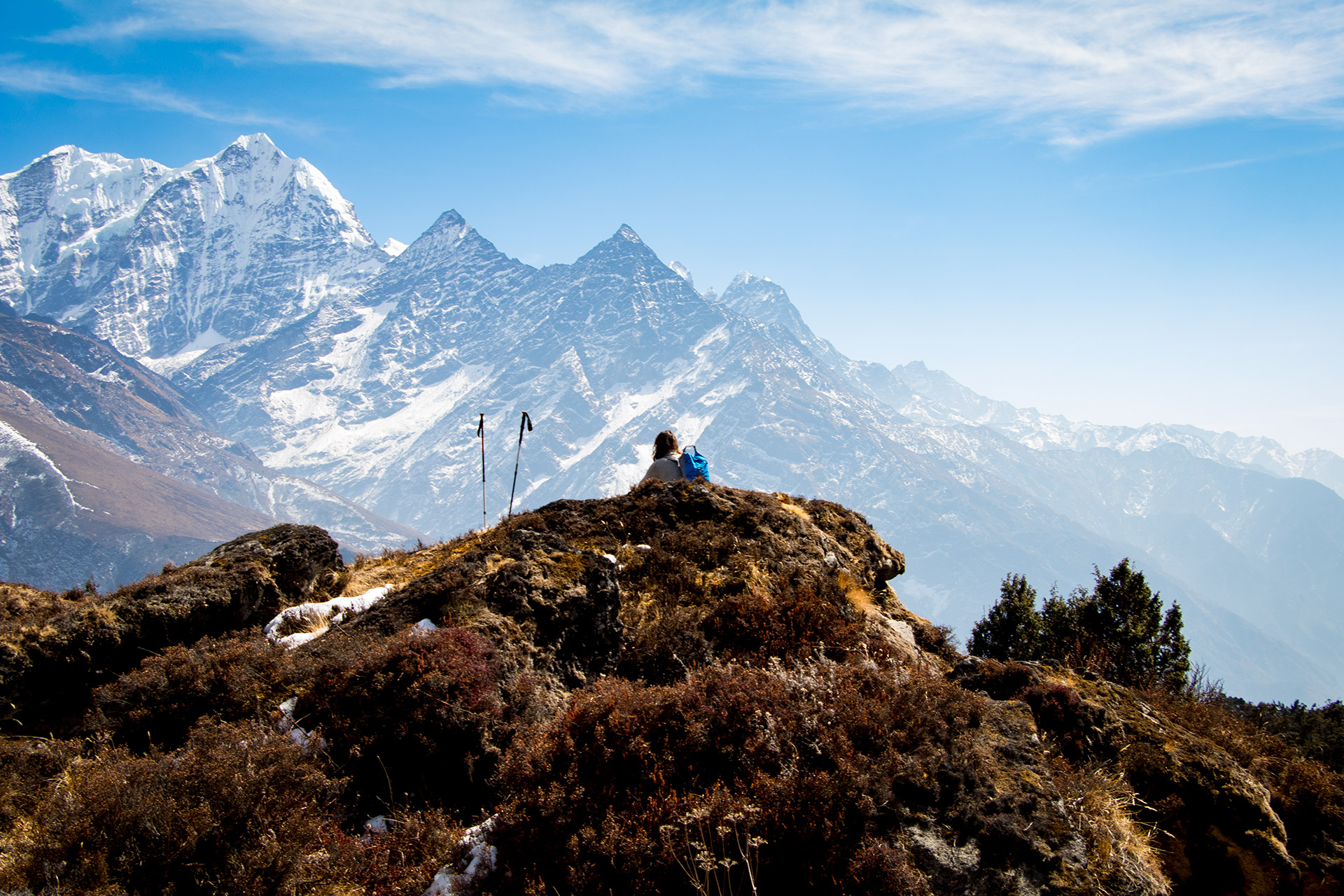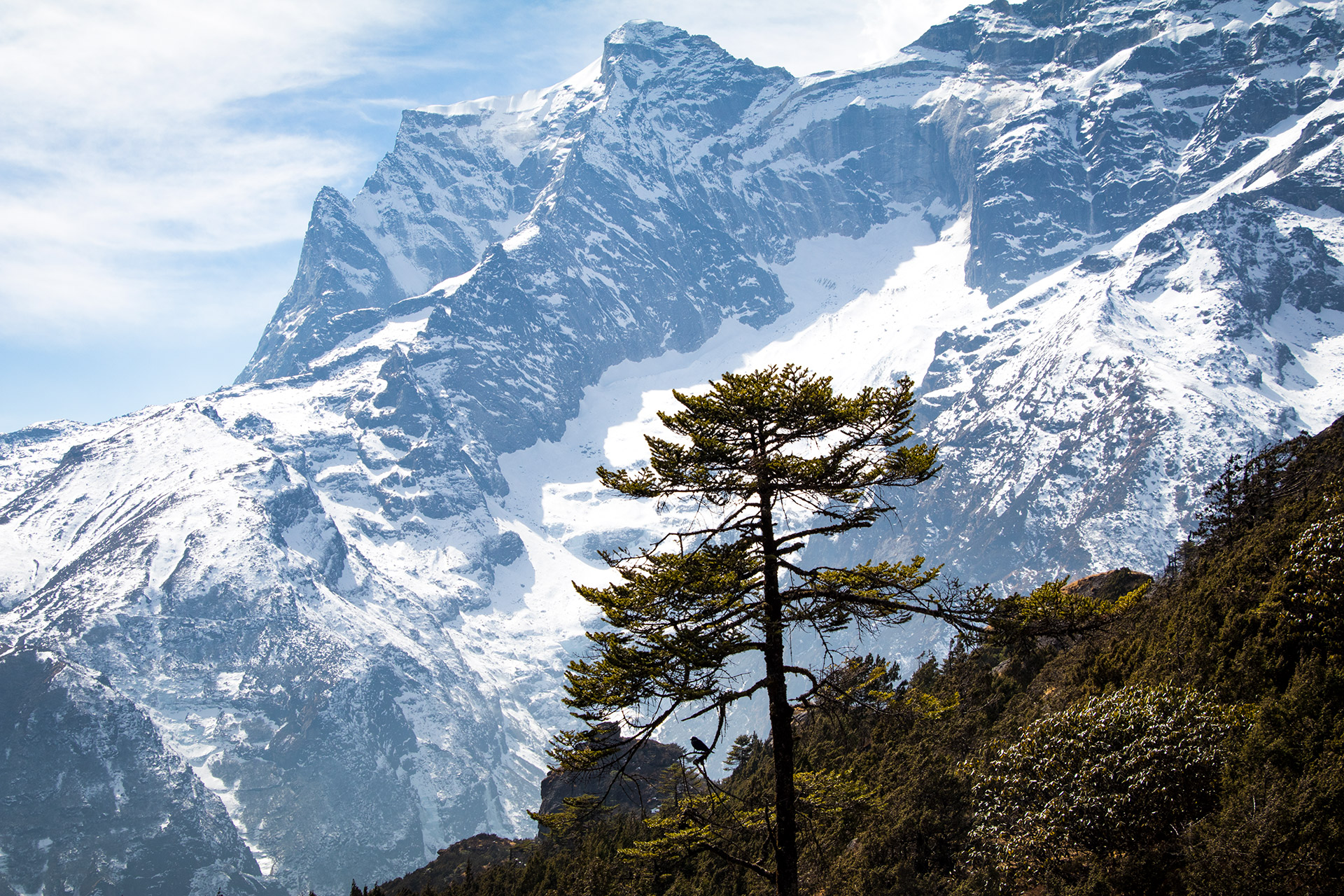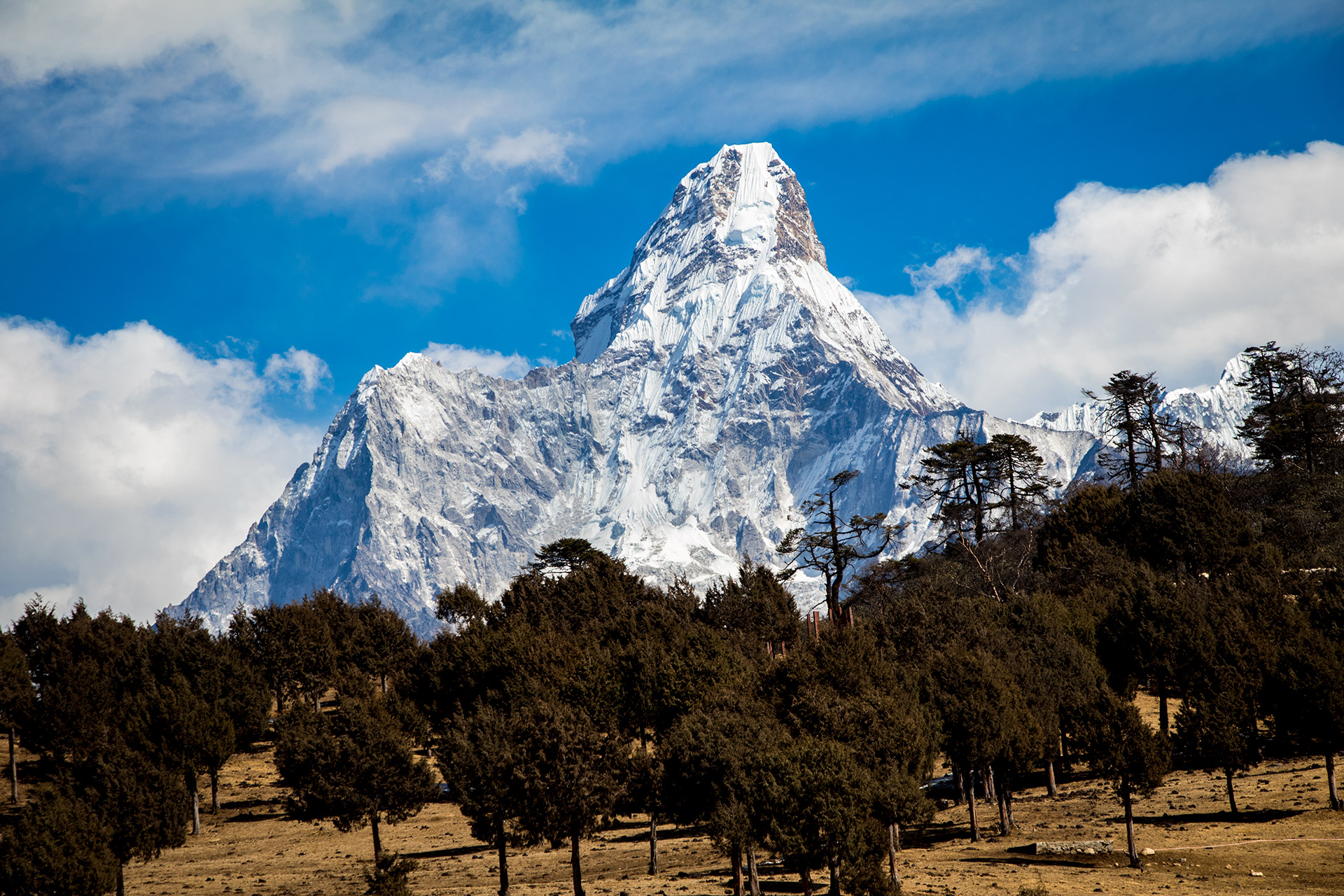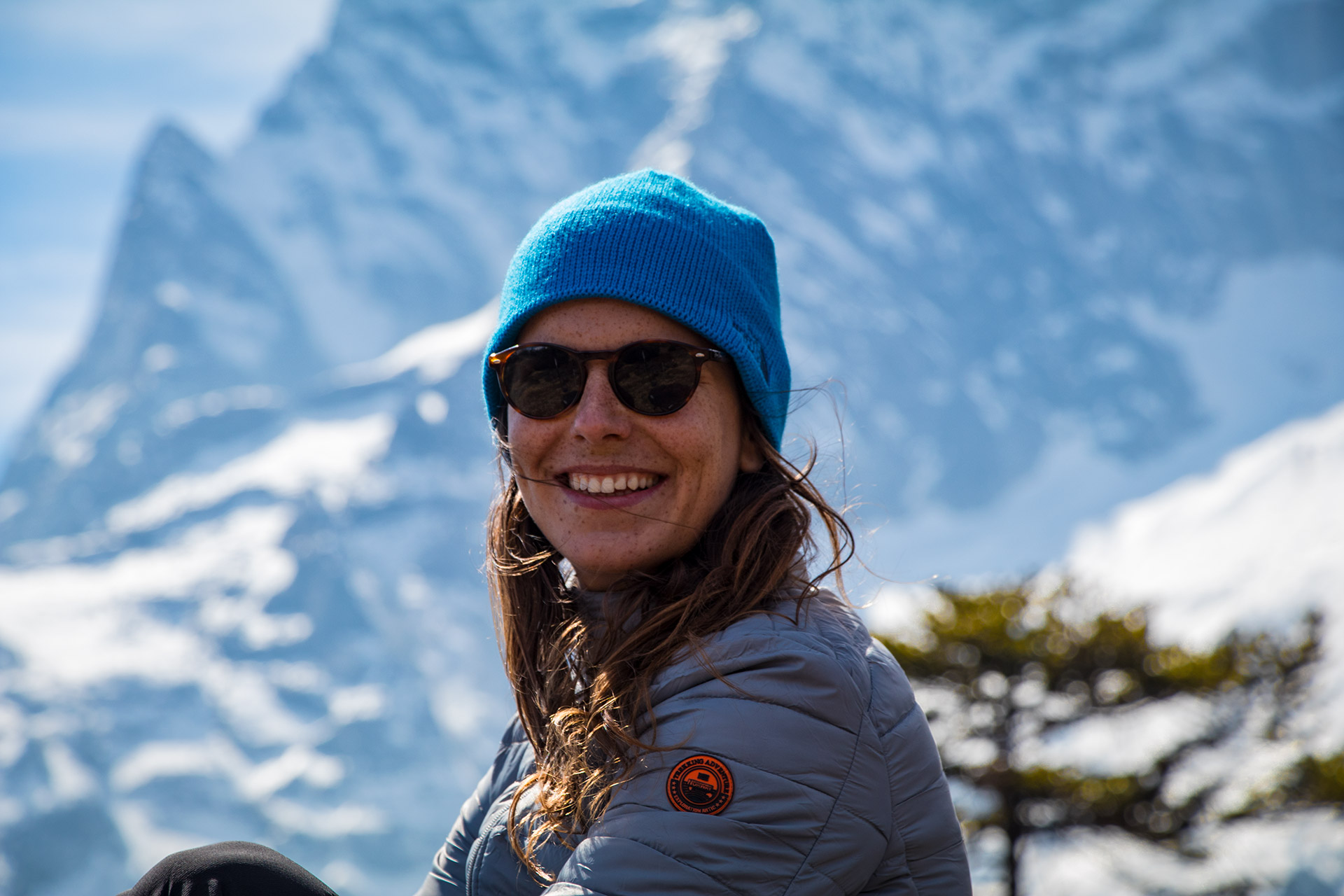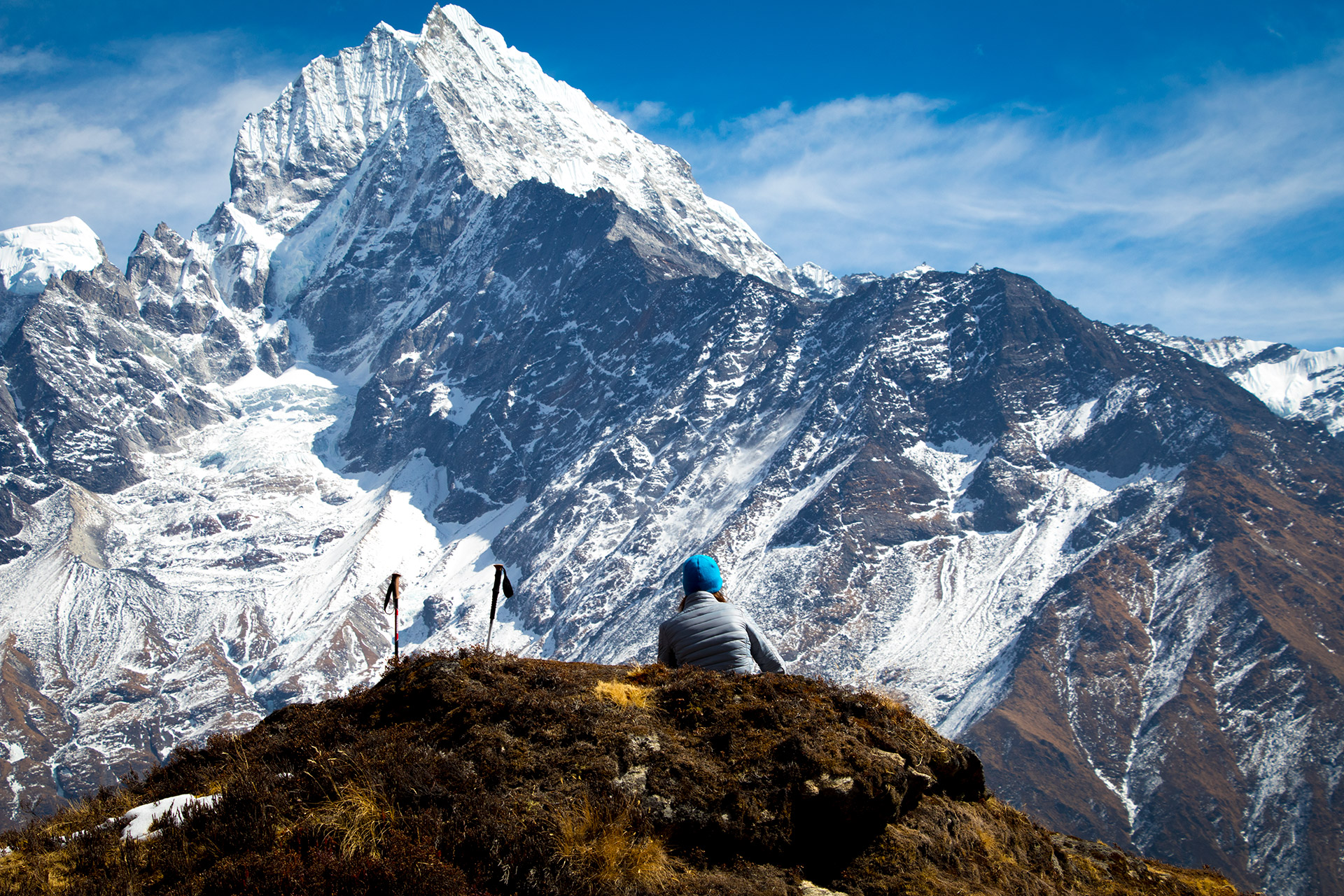 Leaving stuff behind in Namche Bazaar
In Namche, we took some time for another pastry – apple pie. We also met a German and British hiker, who trekked in this region a couple of times before. They gave us the best advice on the whole trip: Leave as much stuff as possible in Namche. (You can pick it up on the way down.)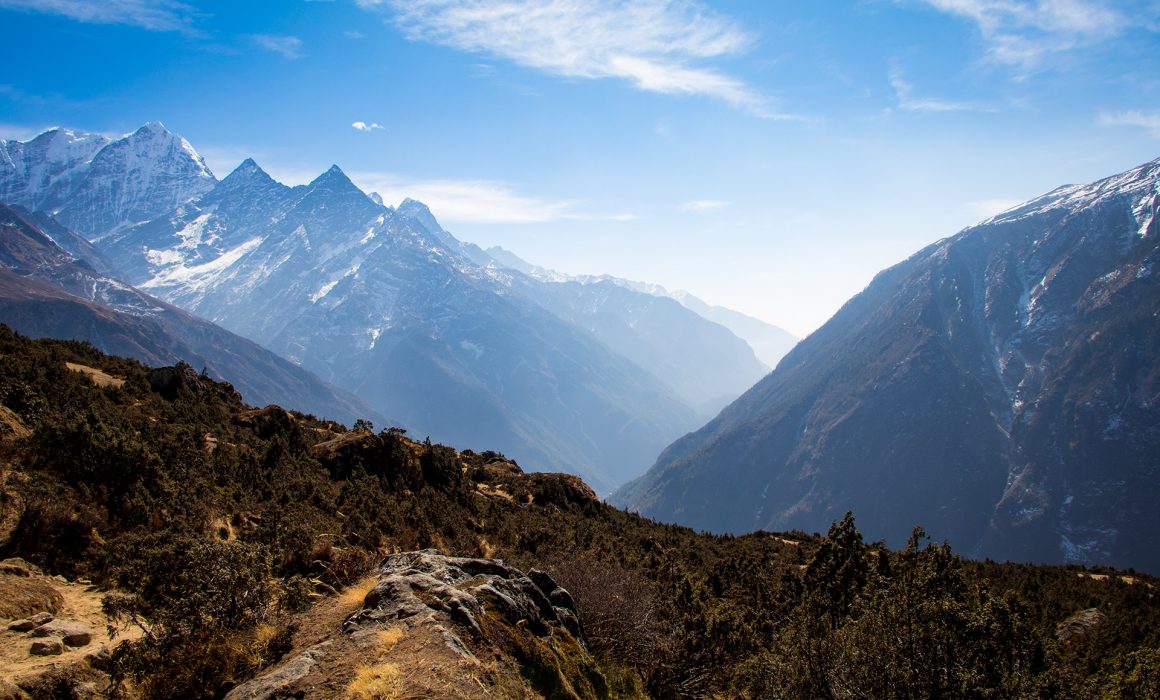 We reduced the total weight of our backpacks by nearly 6 kg which was a tremendous difference the next day. We ripped the essential pages out of our Lonely Planet, removed the surplus of our toothpaste and stored our summer trekking gear and high hope condoms at the Yak hotel. It was a huge relief. We went to bed with a good feeling and a lighter backpack. Best advice, thanks, Mike and Coby! Imaginary high five!
Video Impressions of the Everest Base Camp Trek:
Video Impressions of the Everest Base Camp Trek: