Everest Base Camp Trek Day 7
Dingboche – Dughla
Hiking 5.4 km  Ascent: 365 m Descent: 82 m Max Elevation: 4610 m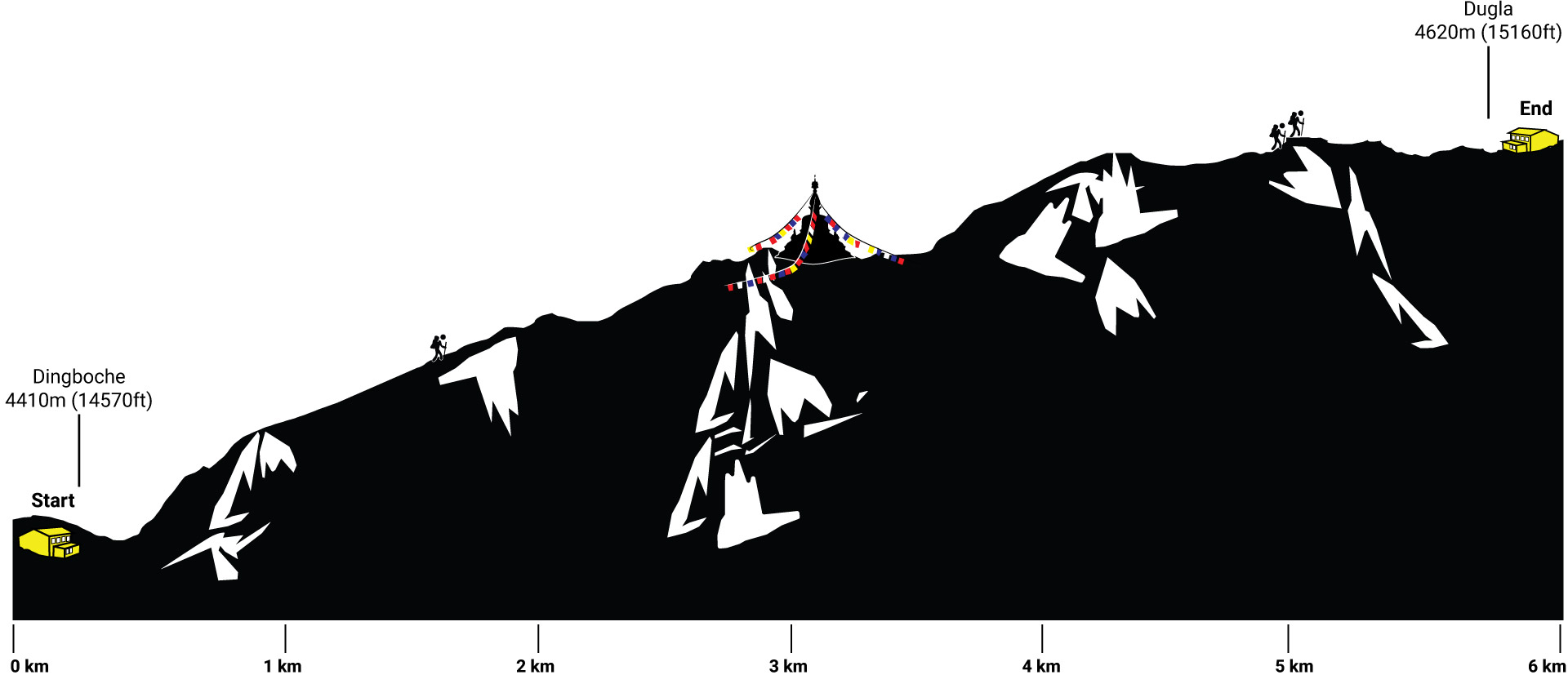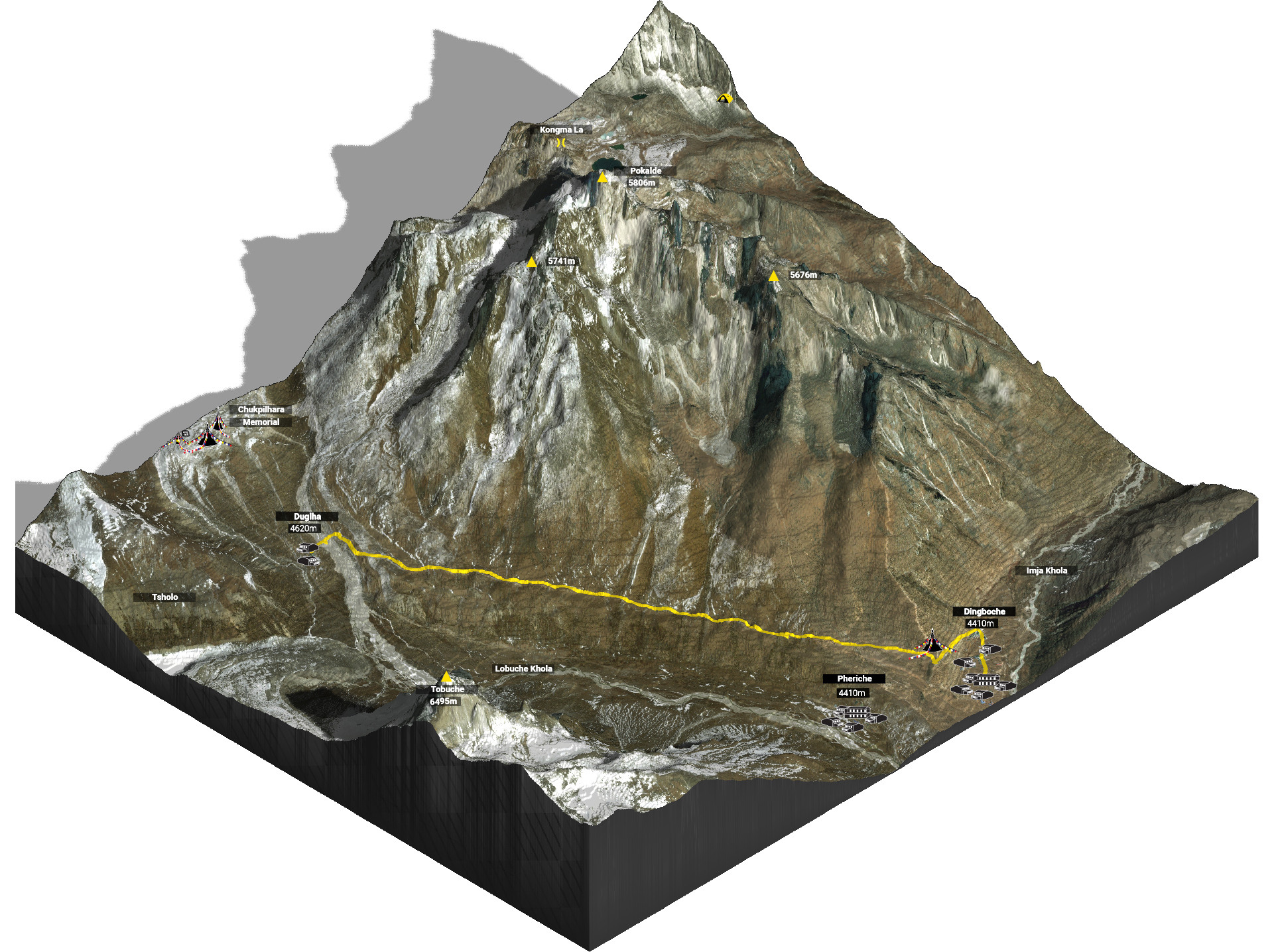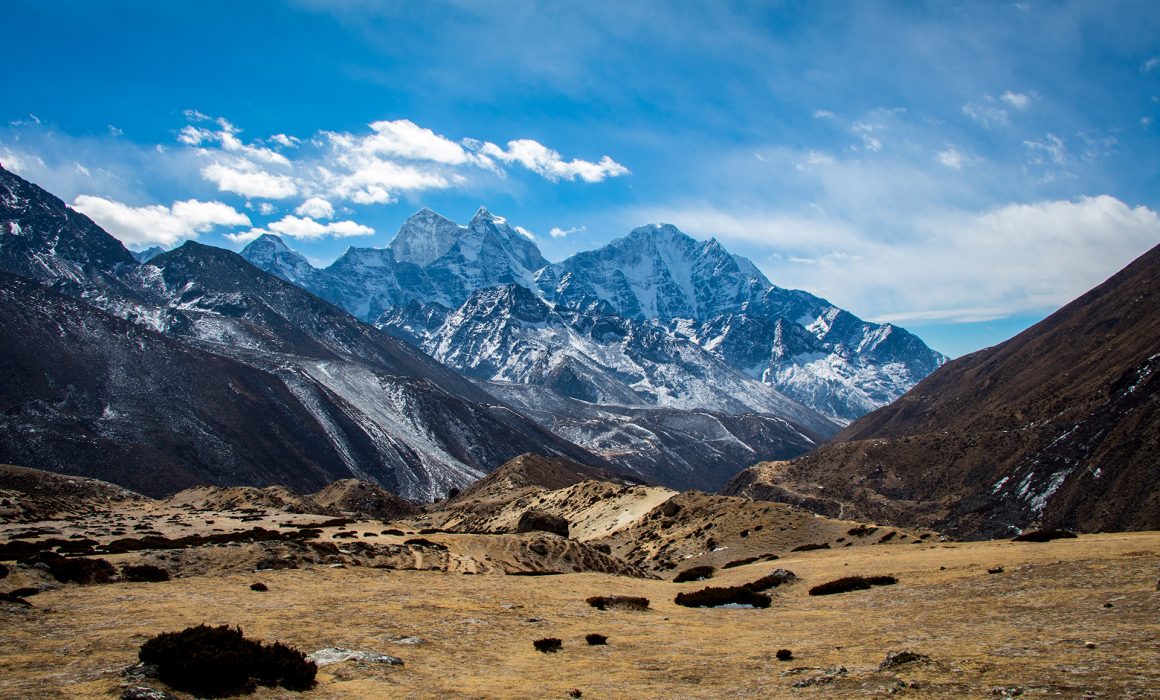 Canceling the passing of Cho La Pass
Good morning…. Dingboche. Most of the other trekkers on the way to the Everest Base Camp are going from Dingboche directly to Lobuche. Due to the unpredictable weather conditions we had to change our tour. Originally we planned on hiking to the Everest Base Camp and then cross the Cho La Pass towards Gokyo Lake. A few guides told us that the crossing over Cho La Pass would take at least 12 hours and with the weather conditions at the time it was not recommended. Since we are not experienced mountaineers, we canceled this part of the tour.
That way we gained a couple of days to travel and split the walk to Lobuche into two short days. (Which is actually recommended anyways).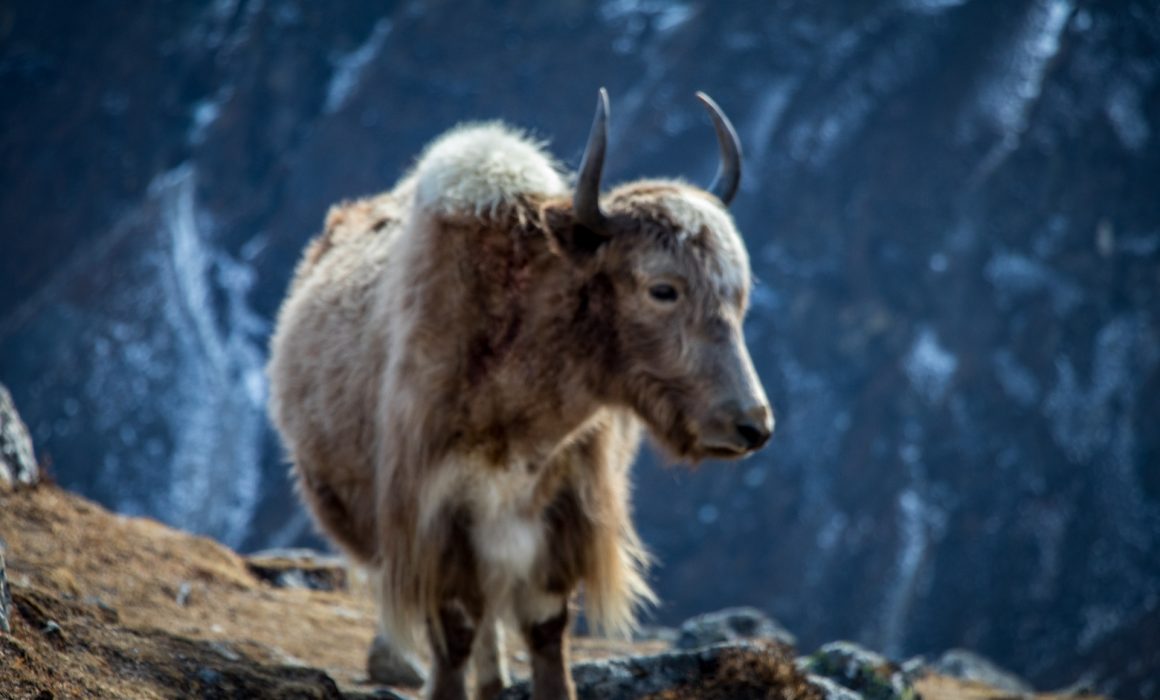 Taking it slow
We enjoyed an extended breakfast, shouldered our backpacks and started walking. Dughla is just a few kilometers from Dingboche, so we walked super slow and enjoyed the crazy scenery. The first meters were a bit steep (we took the wrong way as well) but after that, the way got more or less flat. We had stunning views over Pheriche, which we would cross on our way down.
Small peaks
It felt so surreal to look down into a valley where the lowest point you could see was around 4.300 m high and all the surrounding mountains measured at least 5.000 m. That environment was hard to process, and my mind wanted to tell me that this is just a normal valley close to sea level – but it was not.
I was starting to use my trekking poles more as resting sticks, than as walking assistance. Three steps, break, deep breathe, three steps, break, deep breathe.
The clouds up there were incredible. They were moving at a fascinating speed. I am from the north of Germany, and I am used to strong winds and fast moving clouds, but I have never seen a sky that was this alive.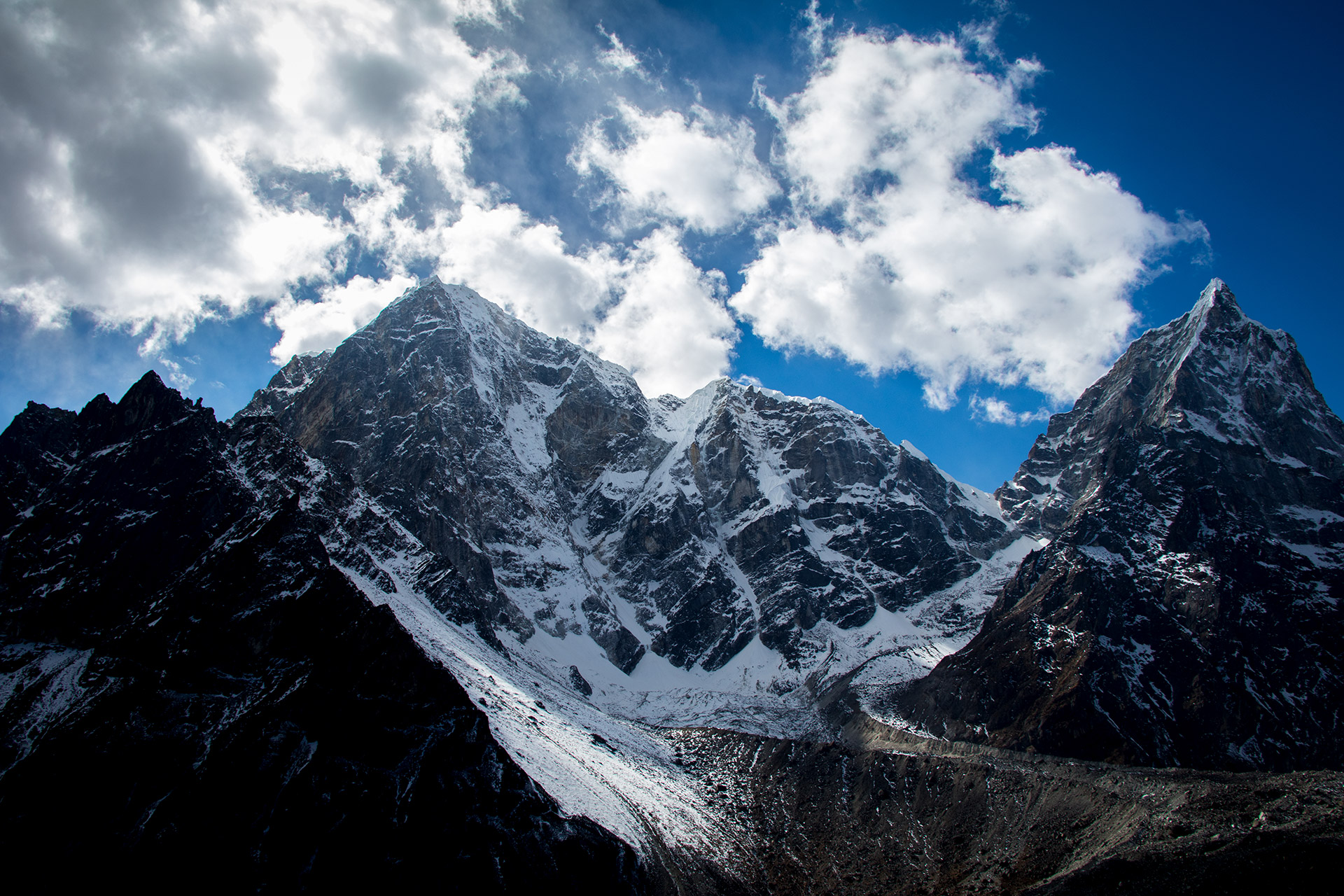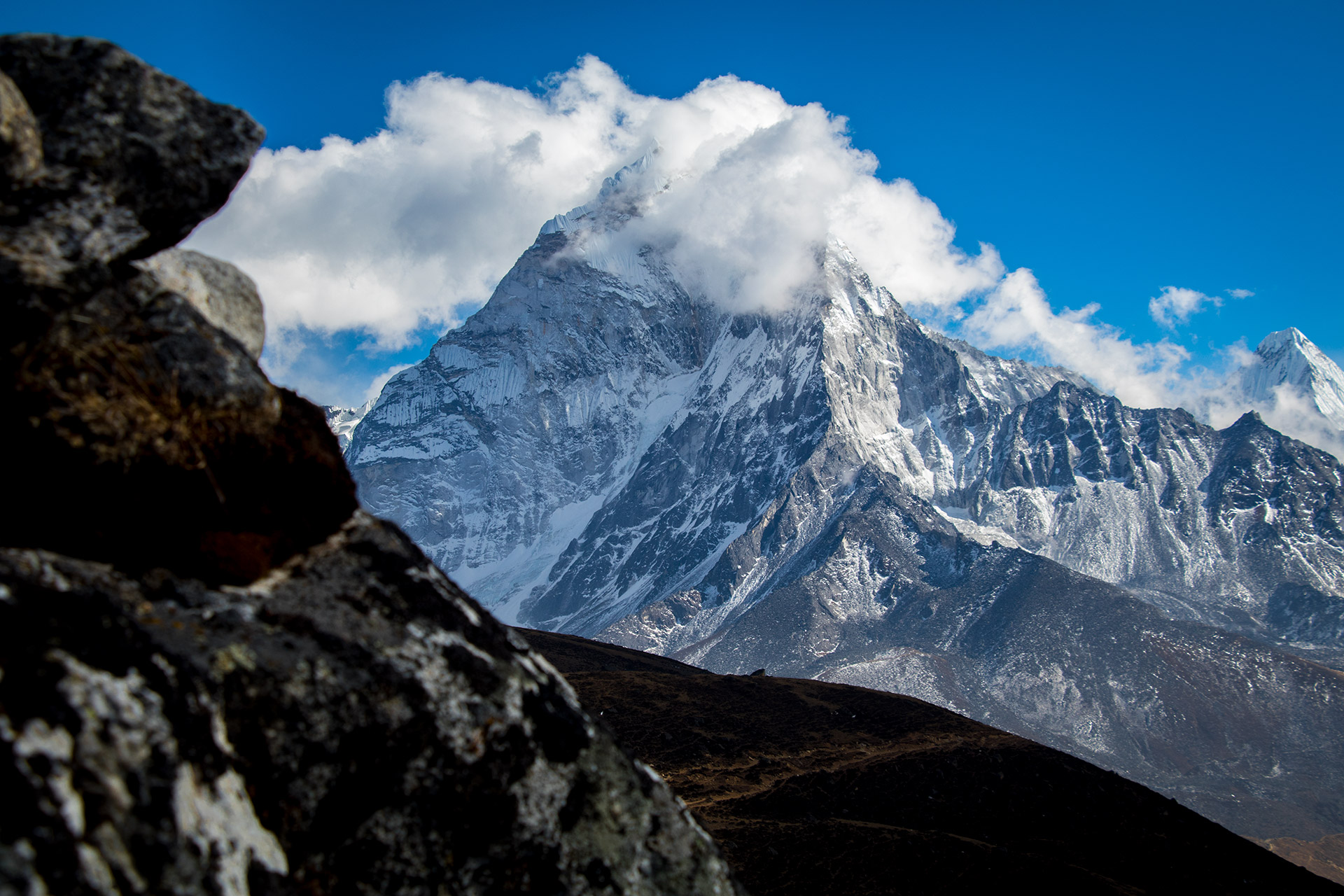 Fantasizing about beach holidays
We had to cross a couple of frozen streams, where Bella suddenly slipped and fell down. She looked like a cat that accidentally fell into the water, desperately trying to get out. She wasn't injured, but everything was hurting a bit.
We started talking about long warm beach holidays, how much we missed a cozy bed and how great it must feel to not freeze during the night.
At the next turn, we could already see Dughla. It wasn't a proper village, just two teahouses. We reached our daily goal a few minutes later. We were the only ones staying at the teahouse, which was going through renovations at the time.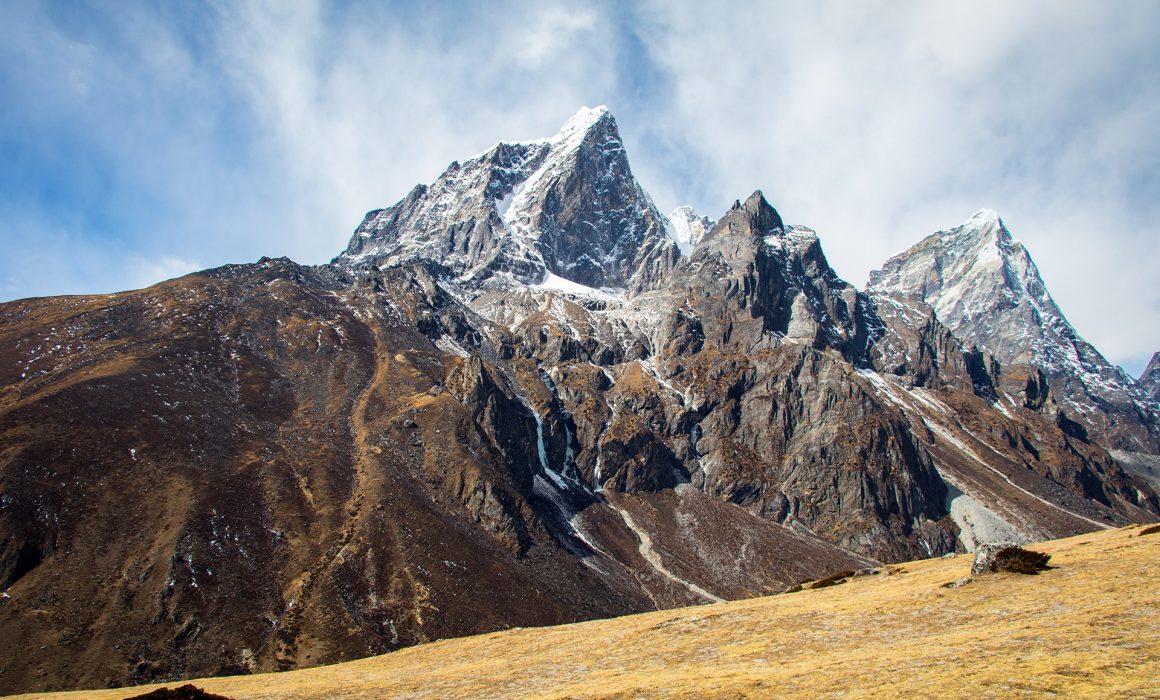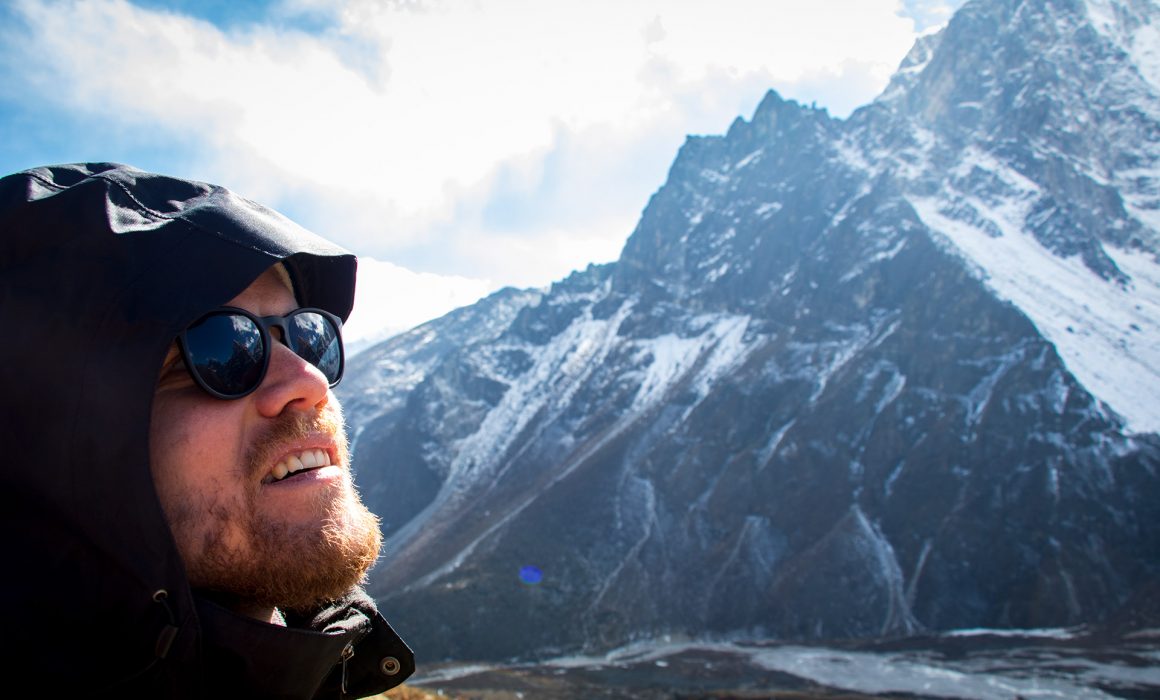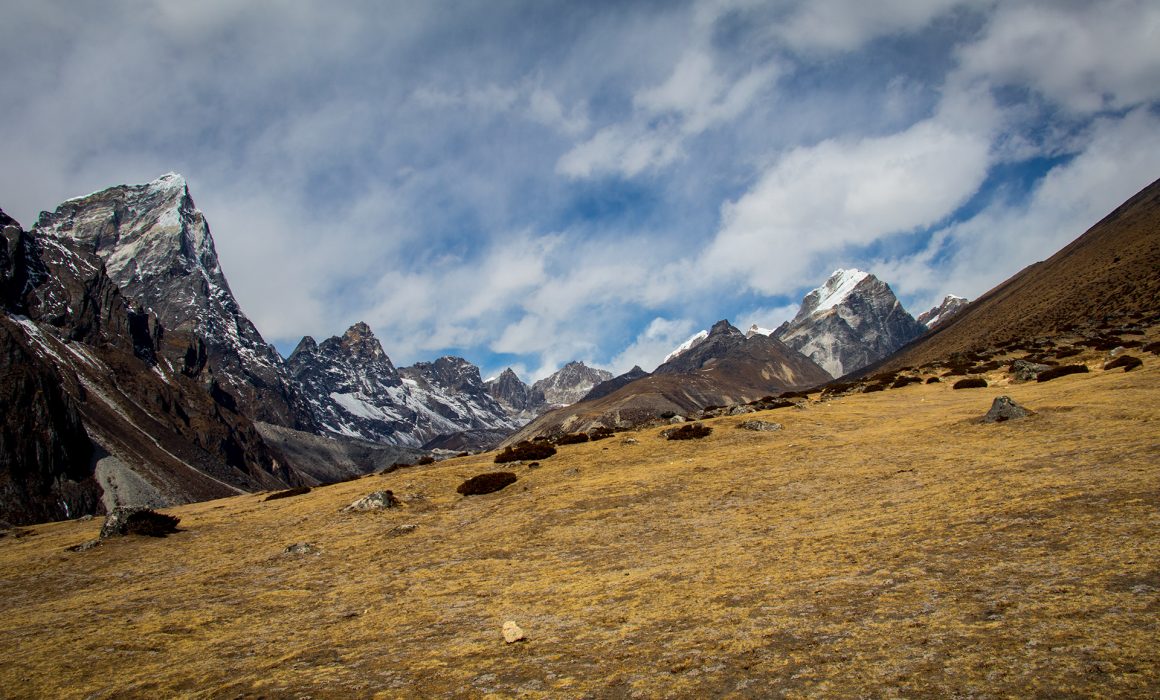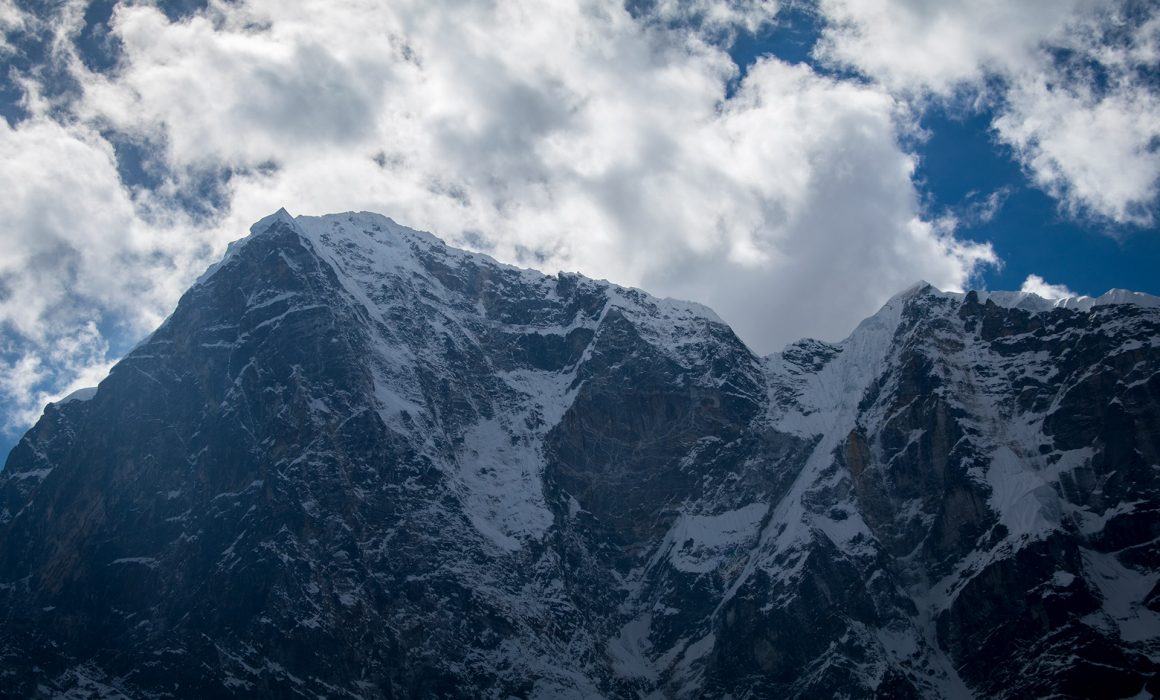 Exploring Dughla
Bella took a nap while I discovered the surrounds a bit. Behind the lodge, they stacked the yak poo to huge piles. Due to the lack of trees, this was the only inflammable material up there. A slight odor was way better than freezing. Go Yak Poo!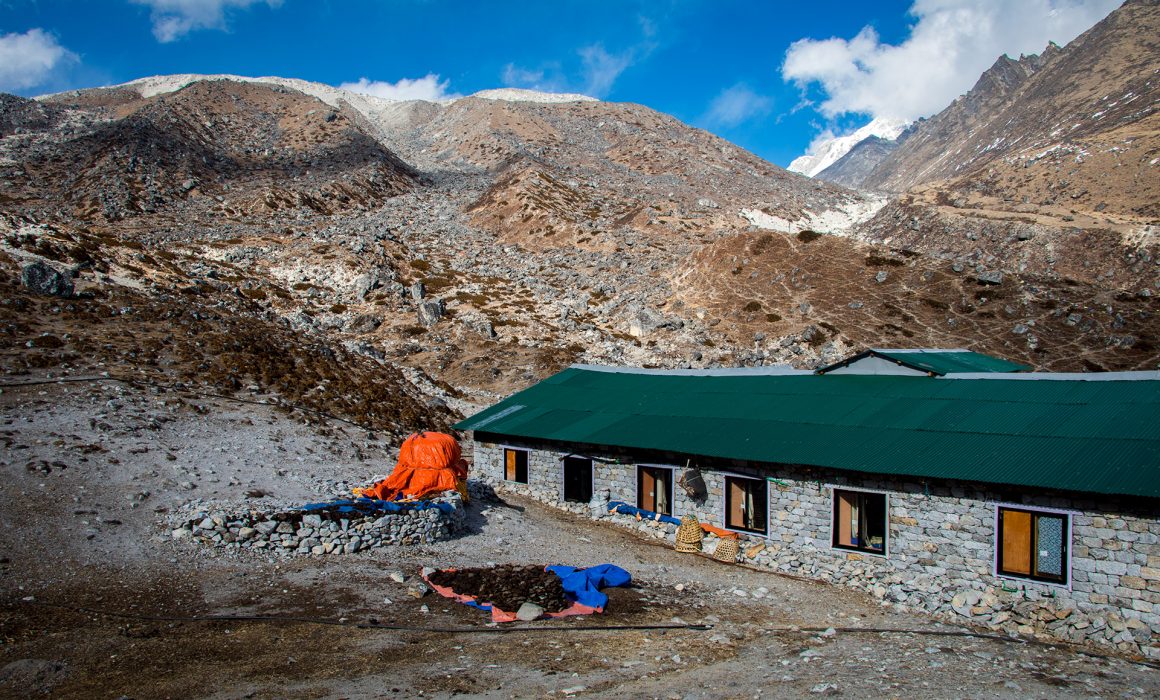 I tried to get a glimpse of Cho La Pass and Cho La Lake from a small hill close to Dughla, but (being completely alone) my guts told me to turn around. Back at the lodge, we ordered some food, which took for ages. The owners' son was all alone in the kitchen and seemed to have been the chef for the very first time. He made the funniest noises. Luckily we had our board games with us, so the waiting time wasn't bothering that much. The food was quite an experience.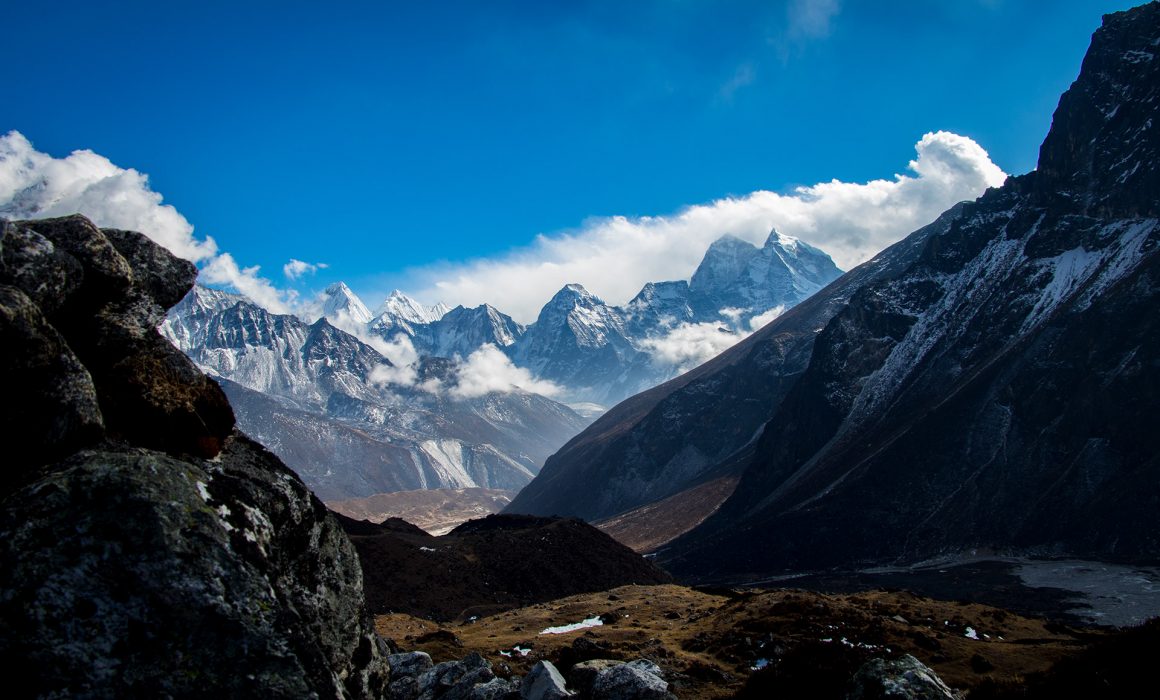 After lunch (which turned into dinner) we went to bed. For another cold night.
---
Yak Lodge & Restaurant Thukla
Video Impressions of the Everest Base Camp Trek:
Video Impressions of the Everest Base Camp Trek: