Everest Base Camp Trek Day 6
Dingboche – Chukung – Dingboche
Hiking 7.8 km  Ascent: 387 m Descent: 387 m Max Elevation: 4683 m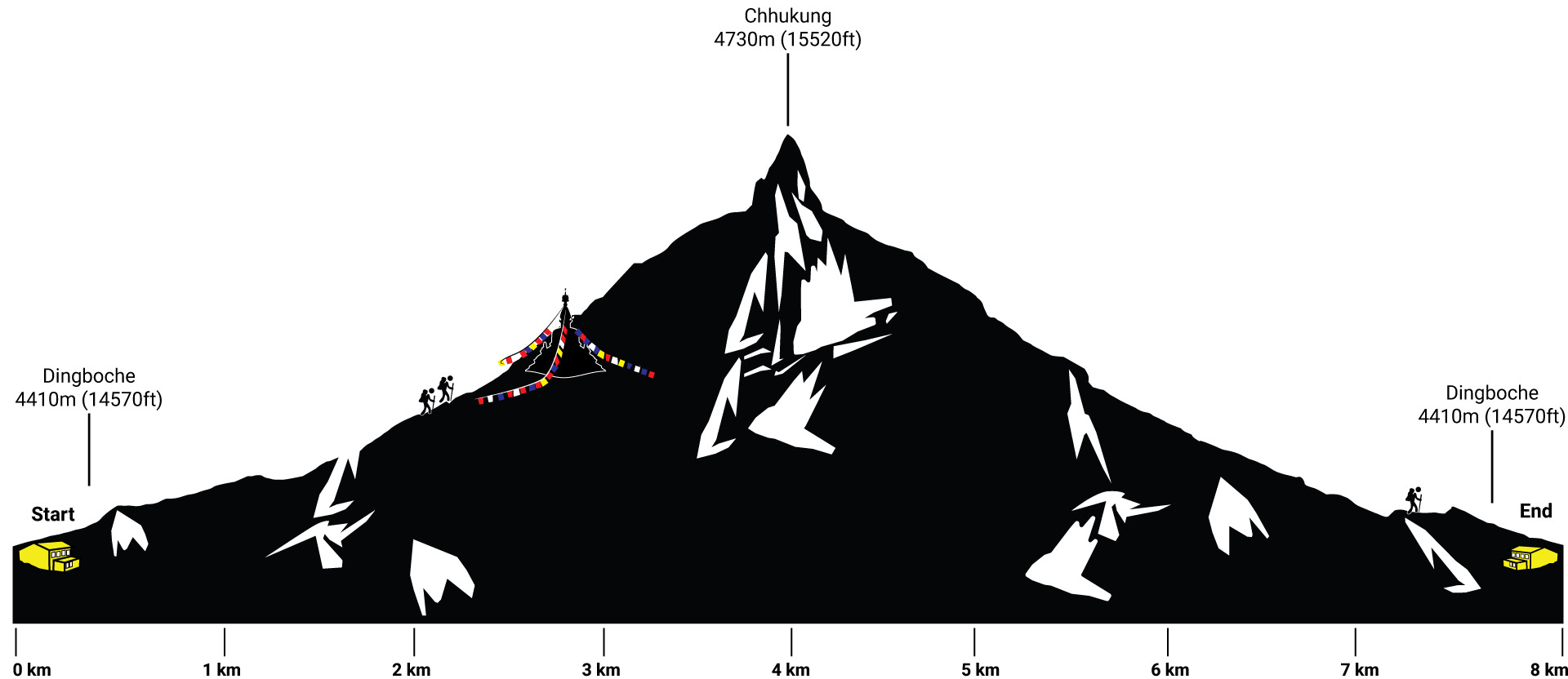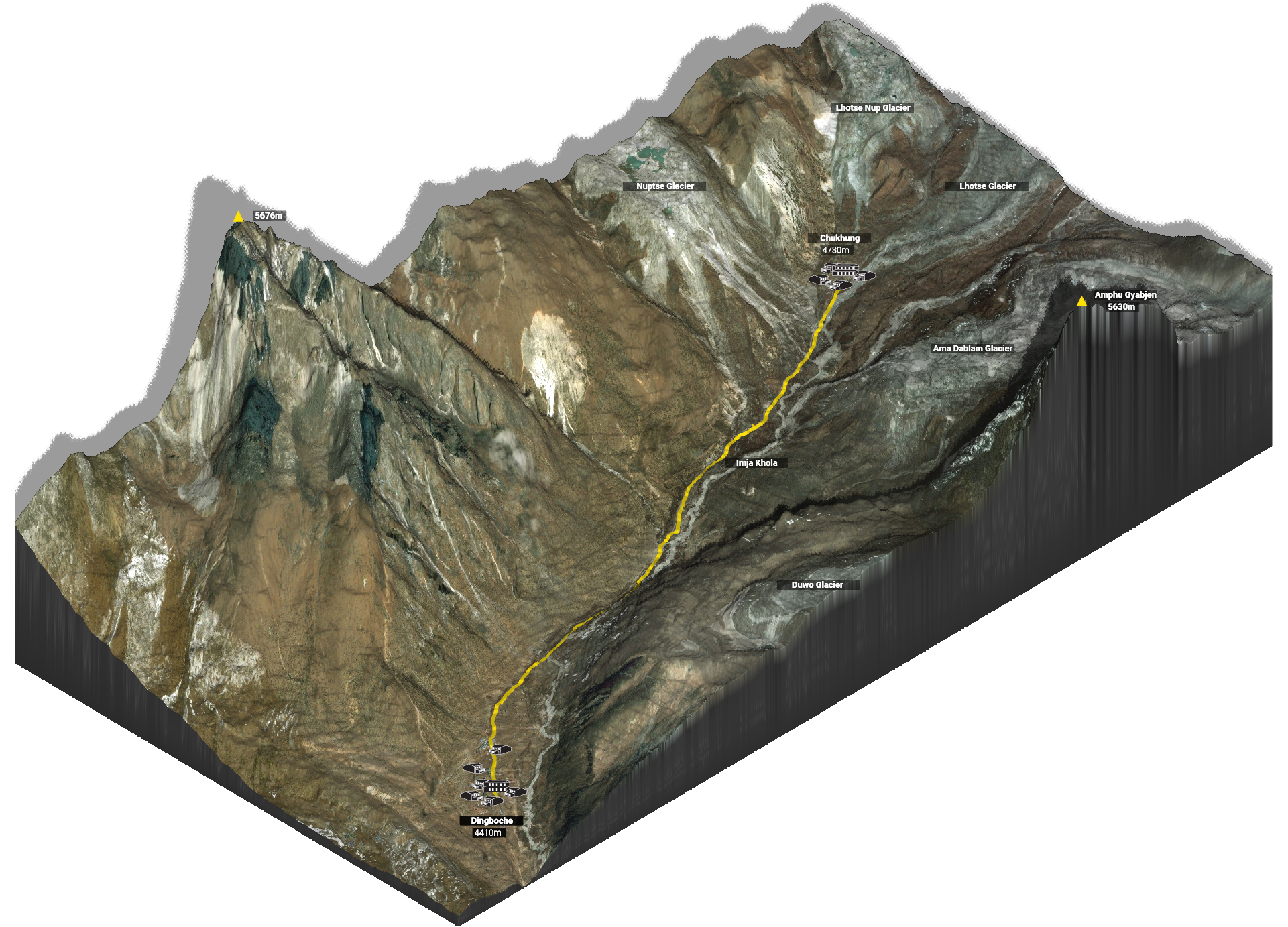 Dingboche
The sun was already out when we woke up. But – like the last couple of days – our window was frozen in the morning.
I woke up, once or twice during the night. A Chinese hiker wasn't feeling so well. I heard him vomiting during the night. He rushed up towards Dingboche in just 3 days. I tried to convince him to take it slowly. But he wanted to climb the Chukhung Ri the same day. My powers of persuasion didn't convince him.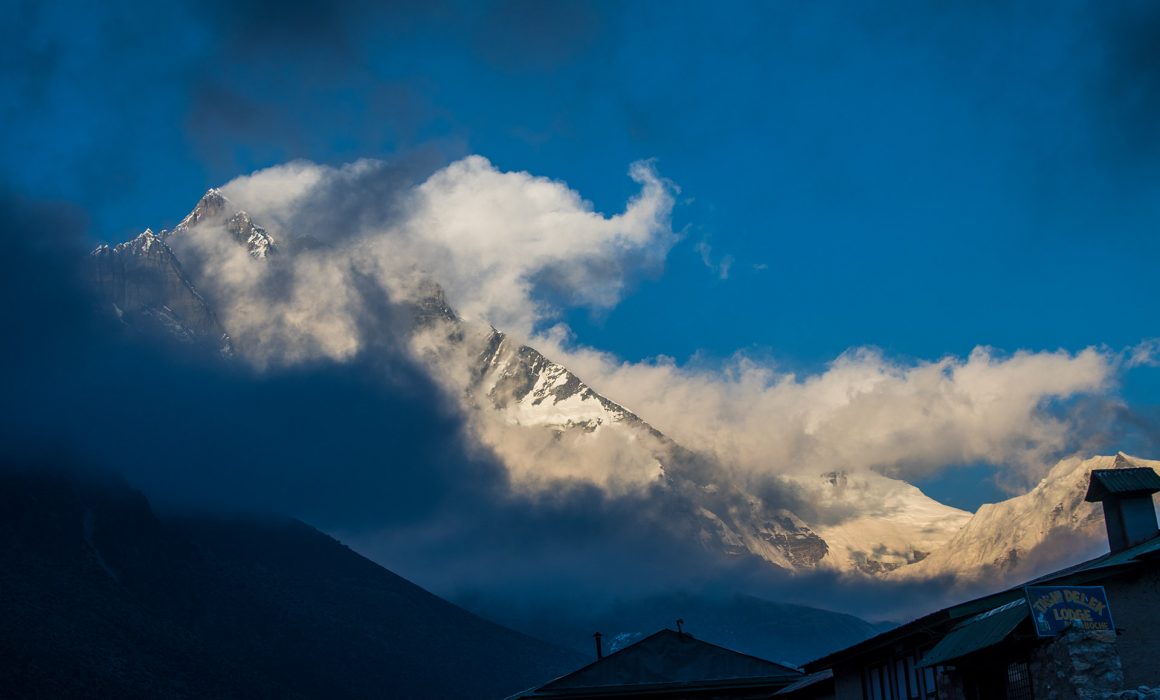 After a long and lush breakfast, we started our acclimatization walk. We walked towards Chukhung, a small village in the northeast of Dingboche. If you just look at the high-profile, it seems to be an easy hike, but it was the lack of oxygen which made it harder and harder.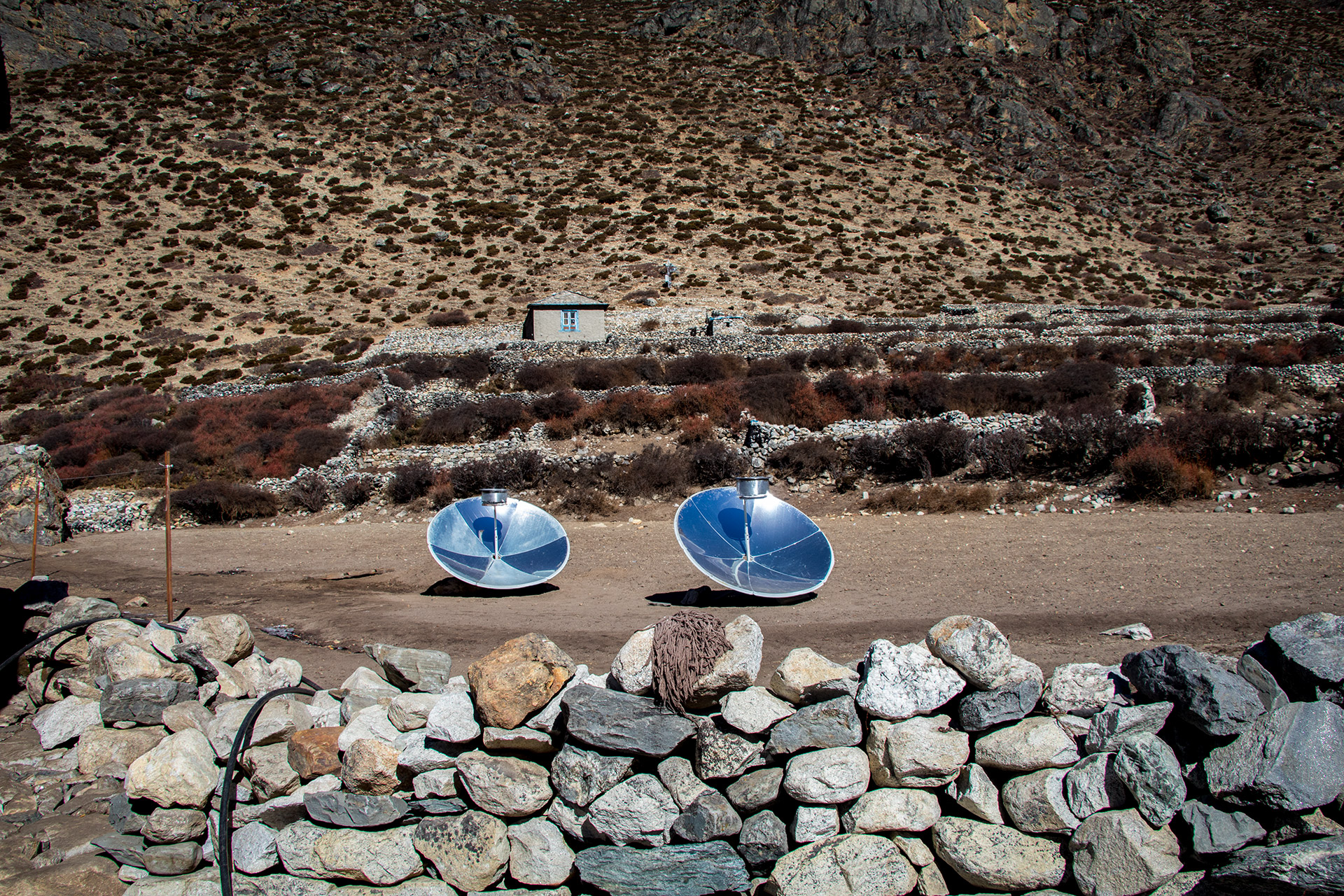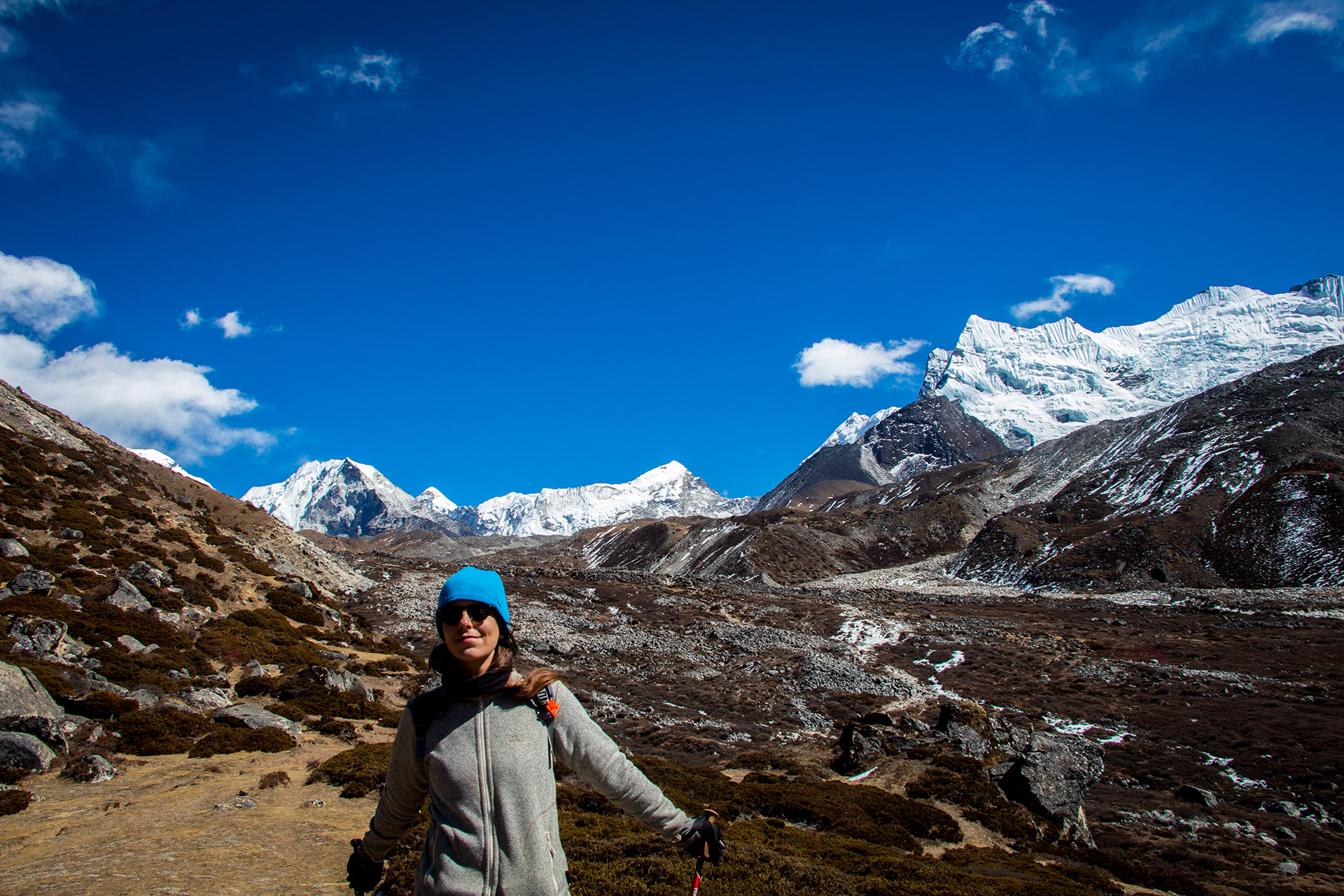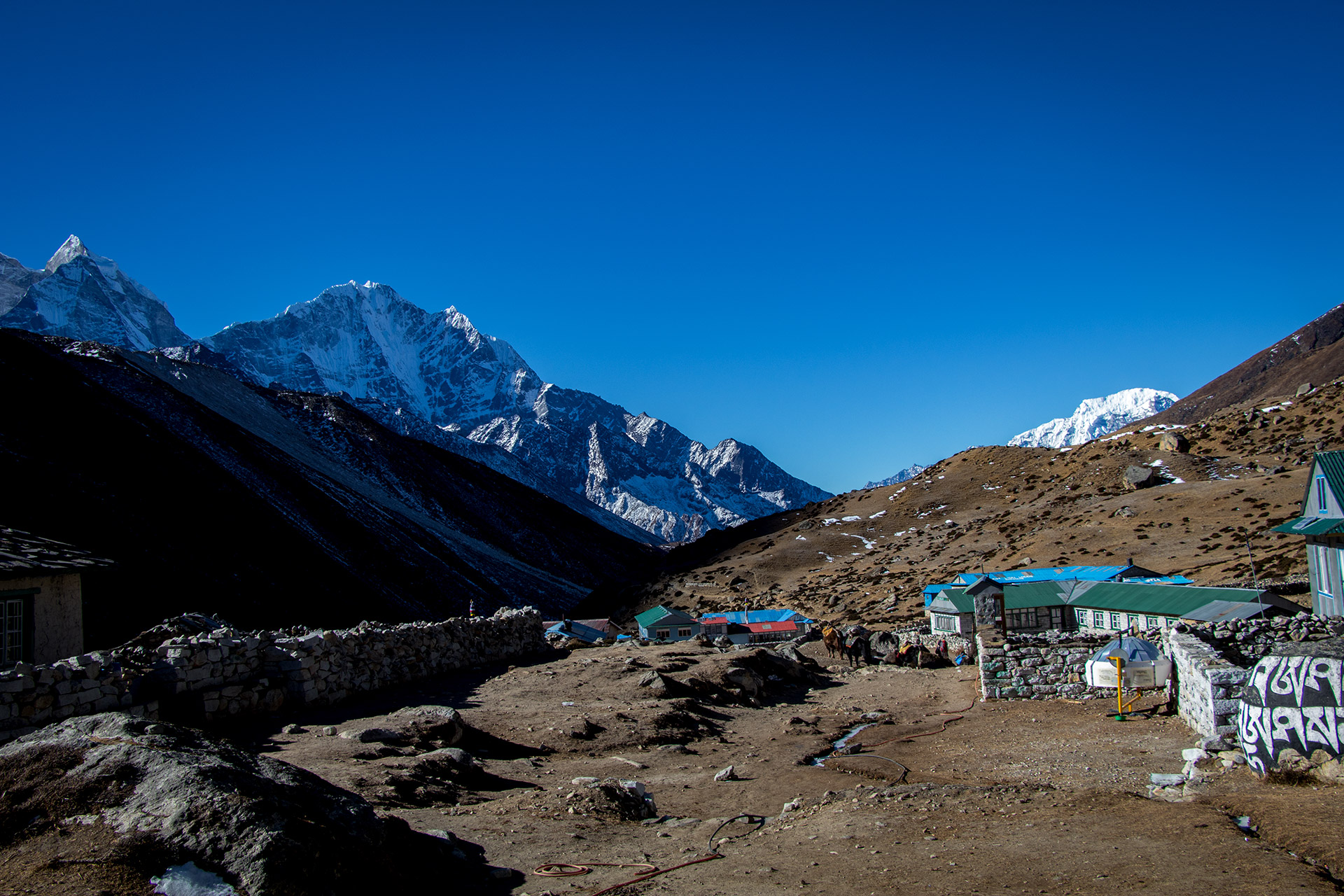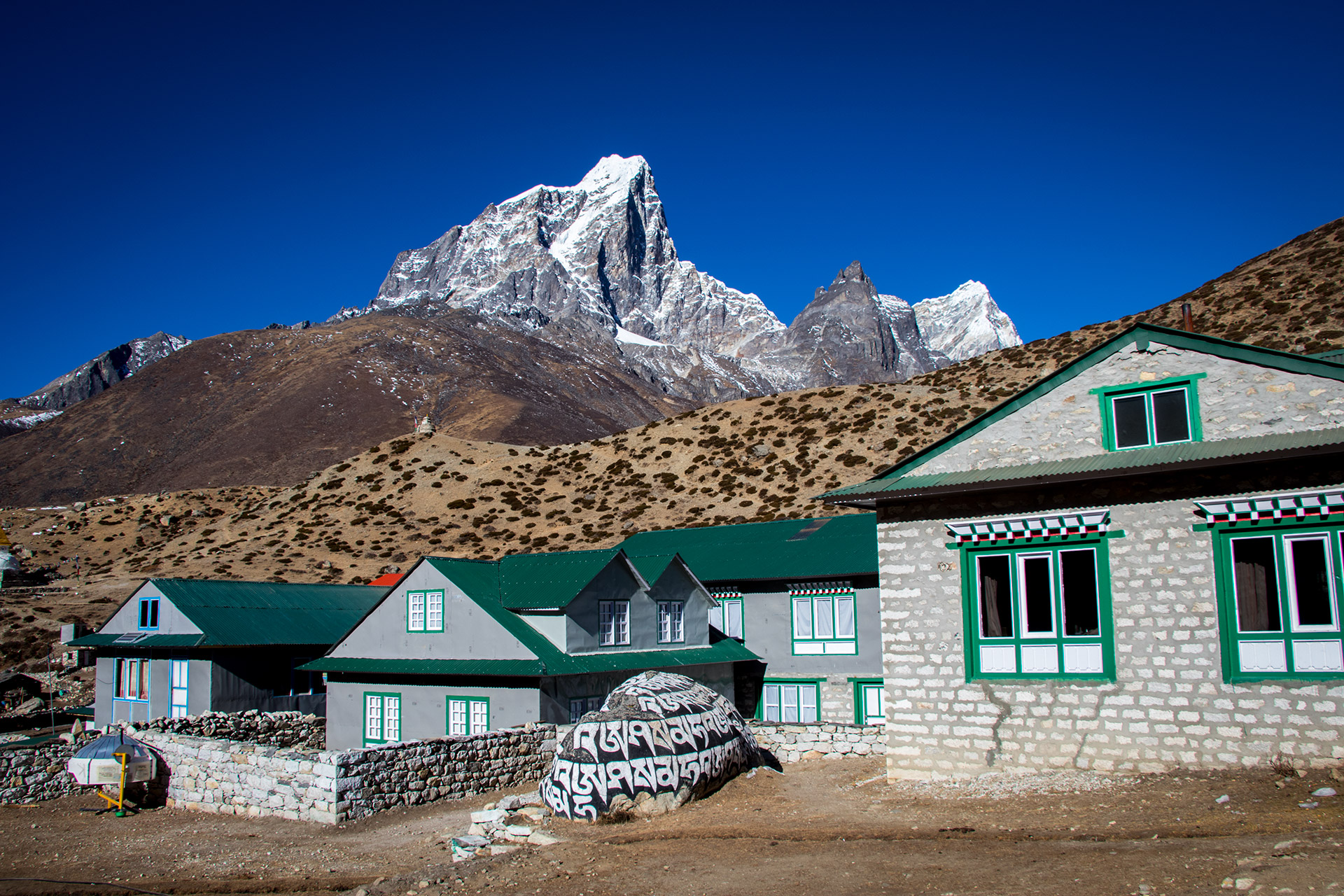 In the distance, we could see Peak 38, with its gigantic ice formation. It looked stunning. We walked through the vast landscape, where only a few Yaks were grazing while we enjoyed the view. These Yaks are incredible, and they can look dangerous at times, with their long hair and massive horns.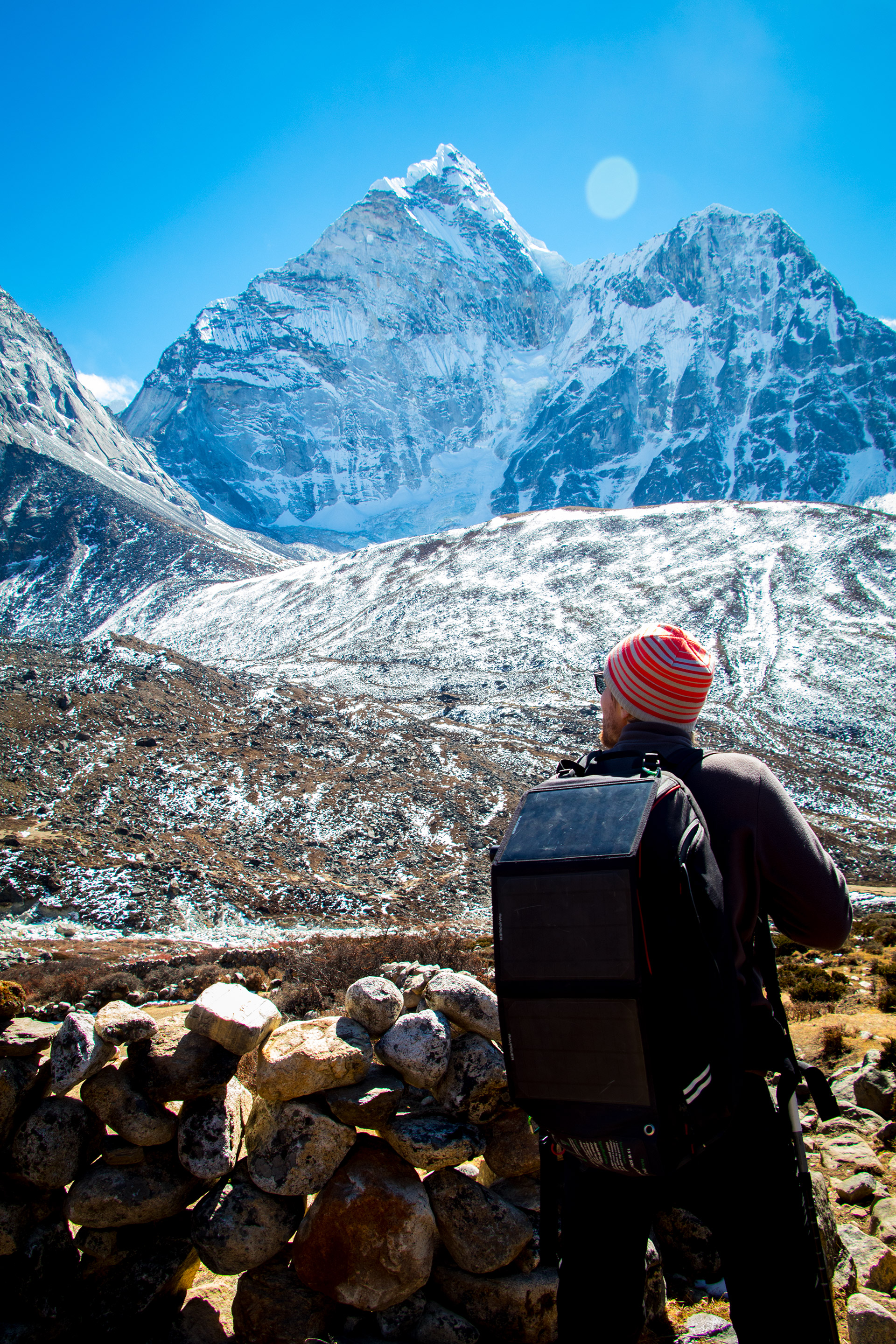 Chukung
A few hikers appeared at the horizon. They were equipped with ladders and advanced climbing gear. A funny sight to see them walking in this ridiculous landscape with their ladders on their shoulders. They attempted to climb Imja Tse, better known as Island Peak in the next days.
I tried to climb a small hill to have a better view, (later on, the GPS device revealed it was actually 4.800 m high). From that point, all I could see was another small hill. I joined Bella, and we walked back towards Dingboche.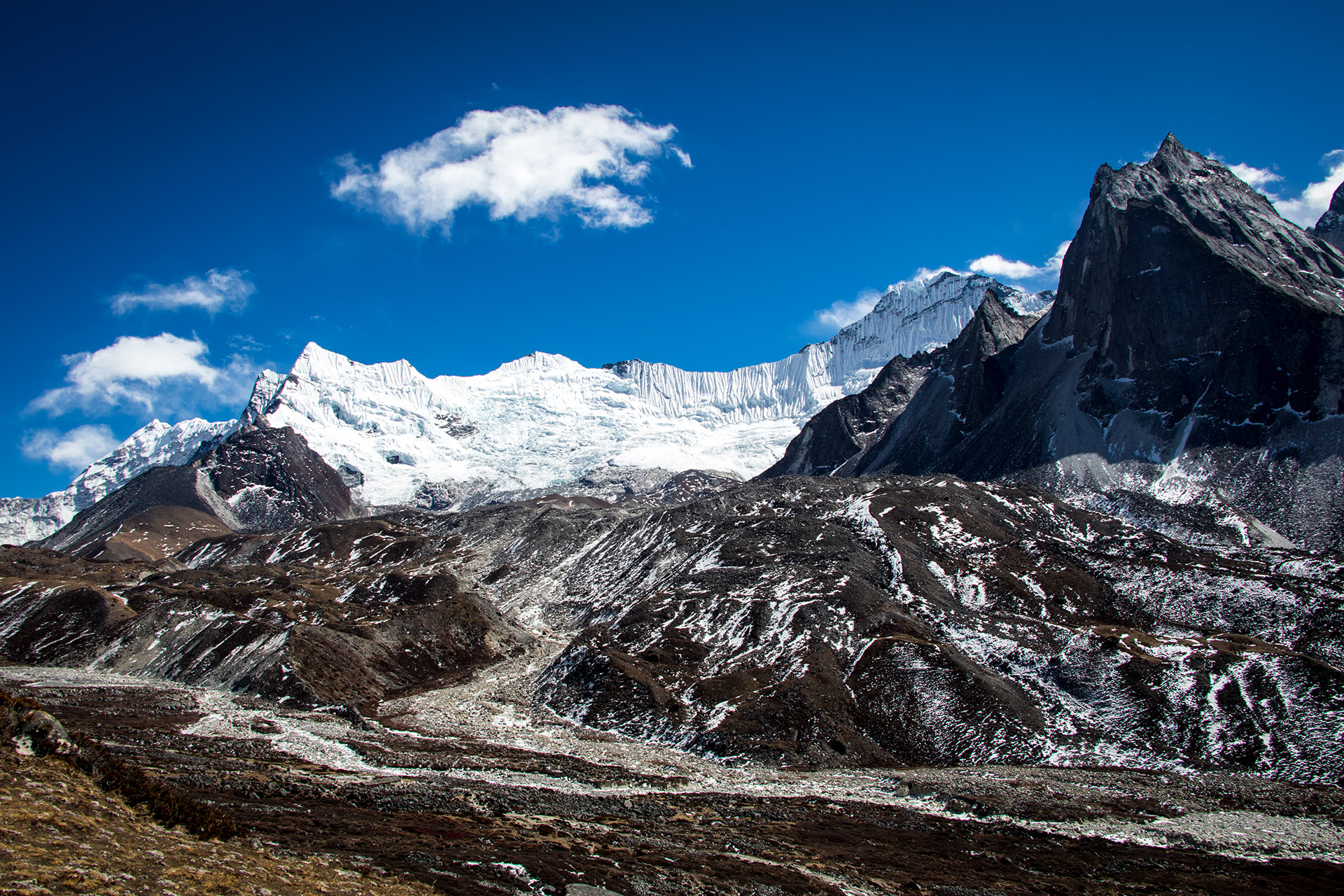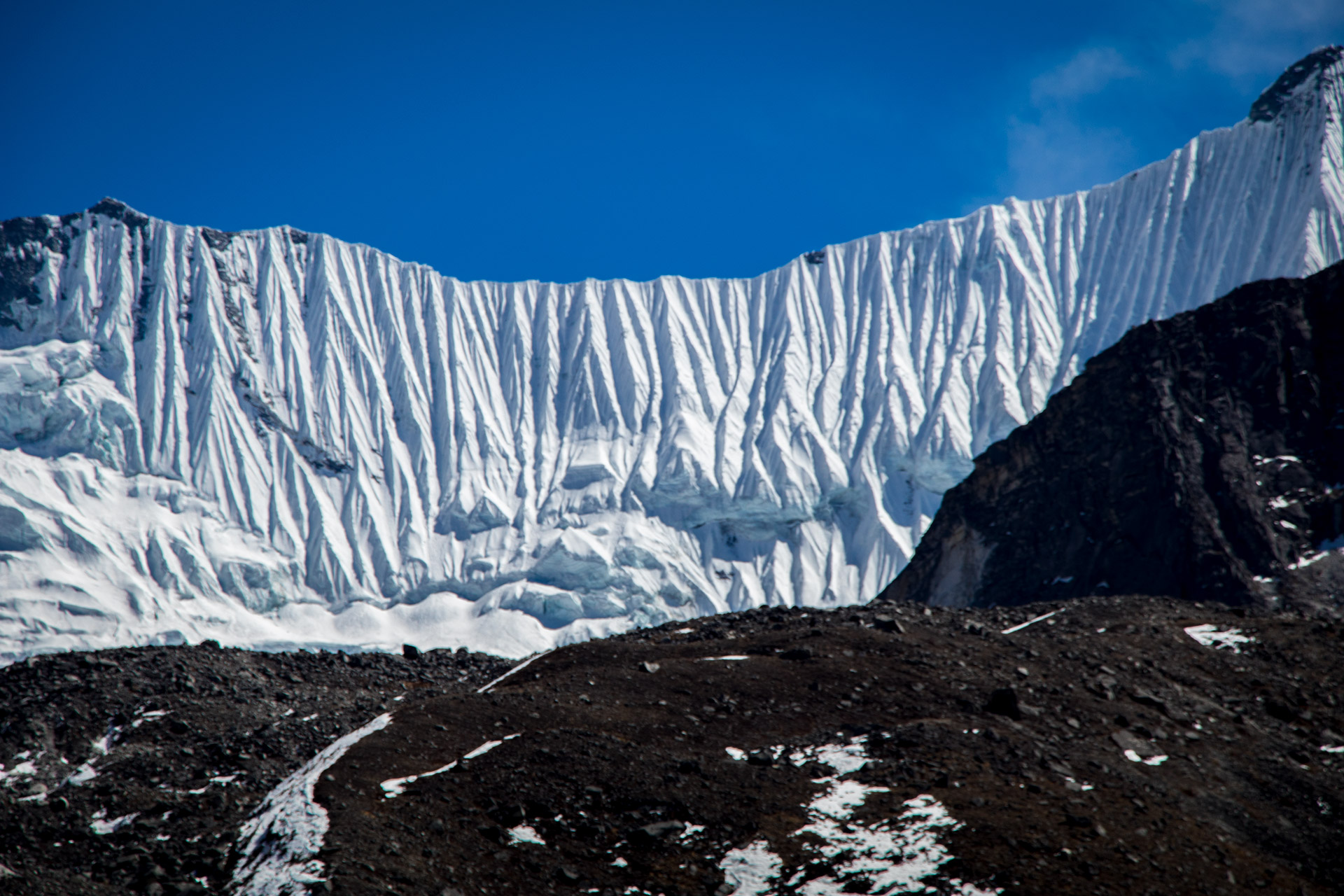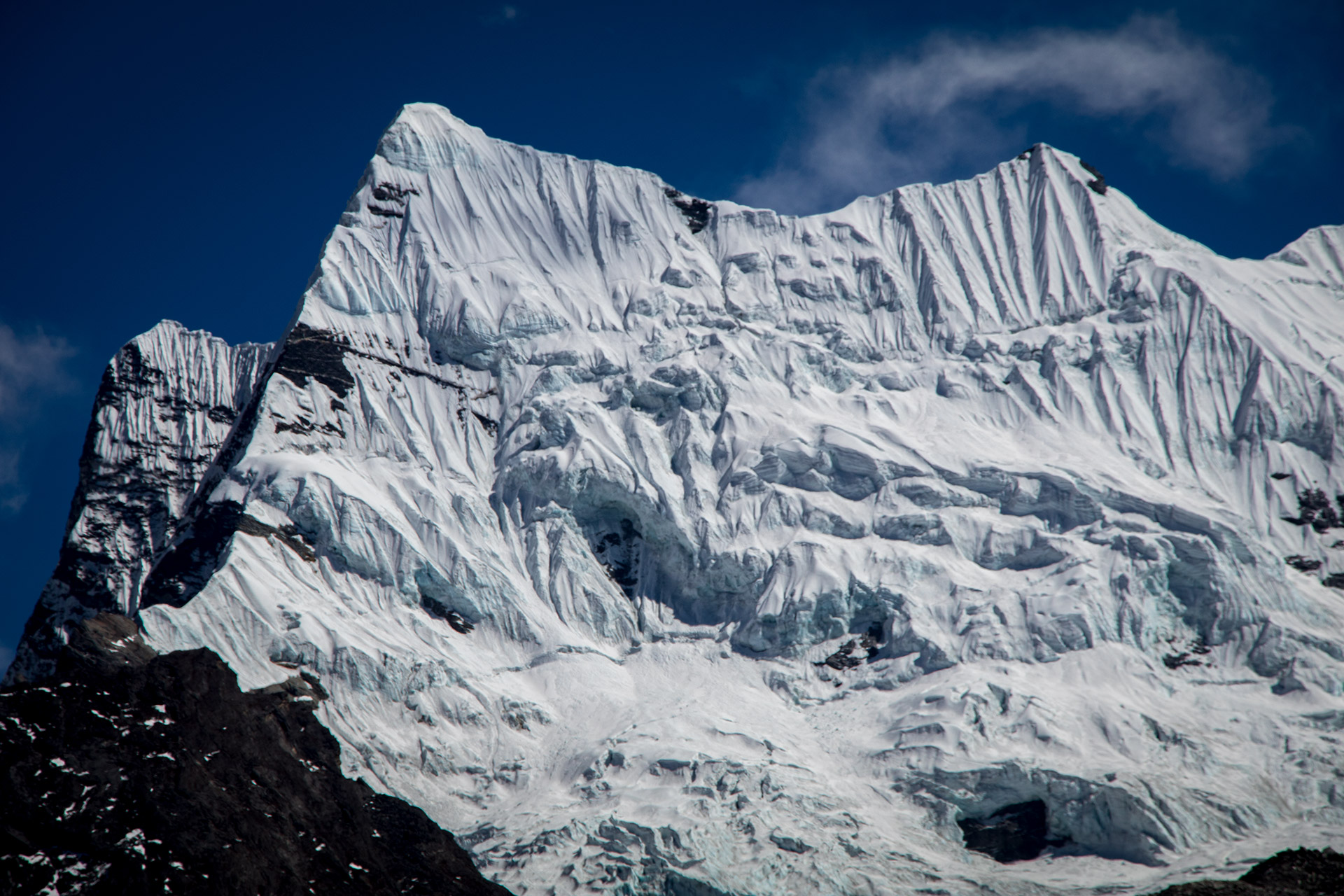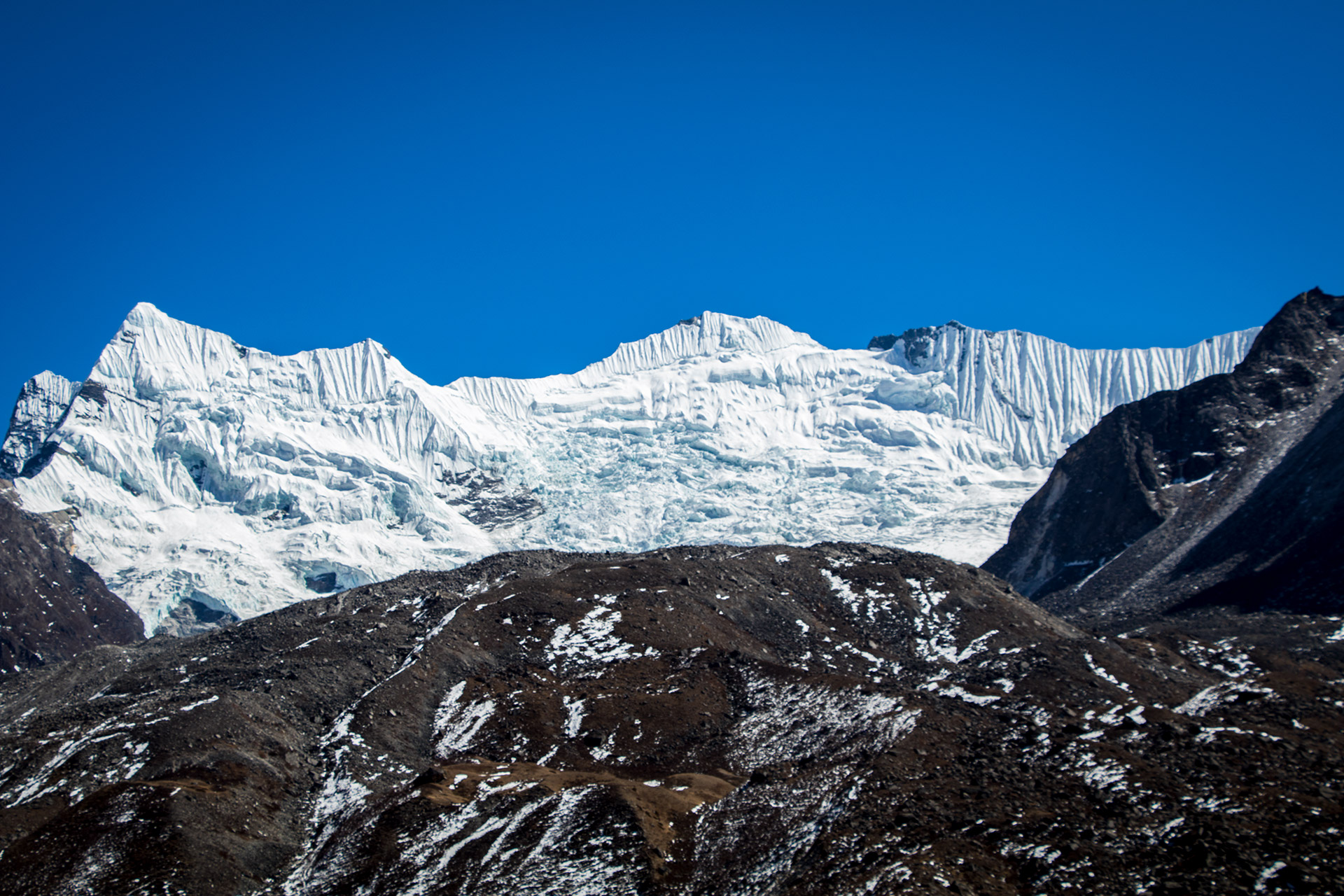 The way back was really windy, and we were getting freezing cold. We followed the river for a couple of kilometers. There were ice caps on the stones in the middle of the flowing stream, a bizarre look.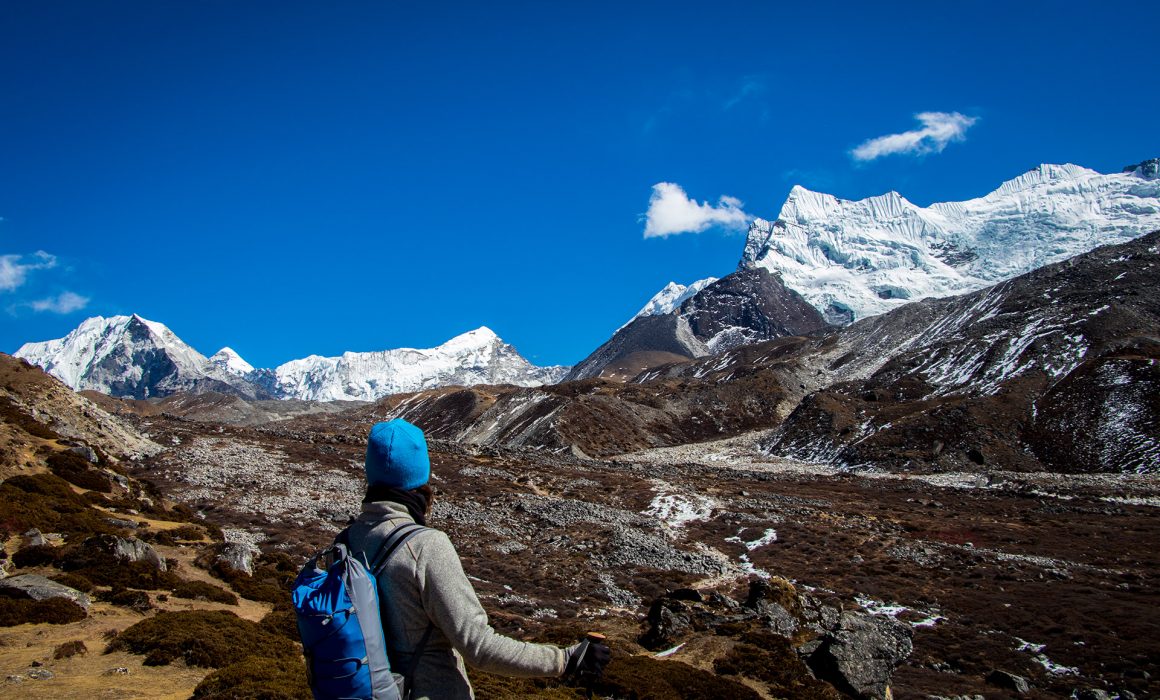 Dingboche
In Dingboche, we ordered some food and had a nice and long chat with the guides and porters at the tea house. We tried to teach them some German. A lot of their customers – especially those who attempt real peaks – are training in the Alps. That's why most of the guides have been in Austria, Switzerland or Germany at least once. Next to English – they told us – it is the most important language for them.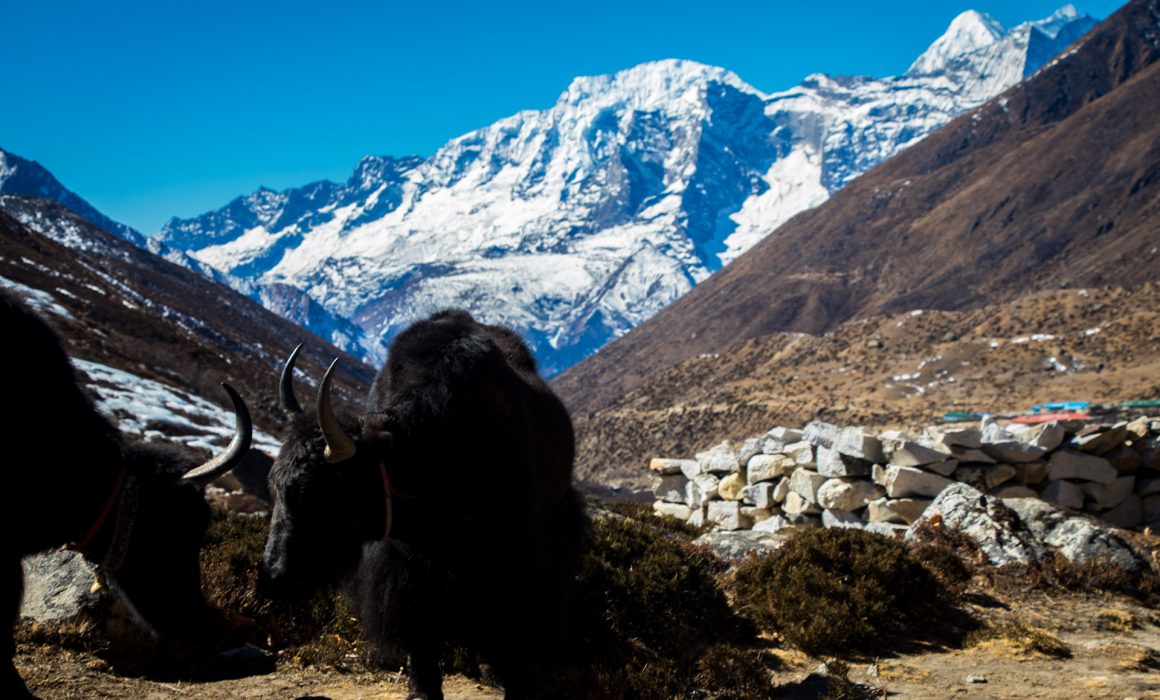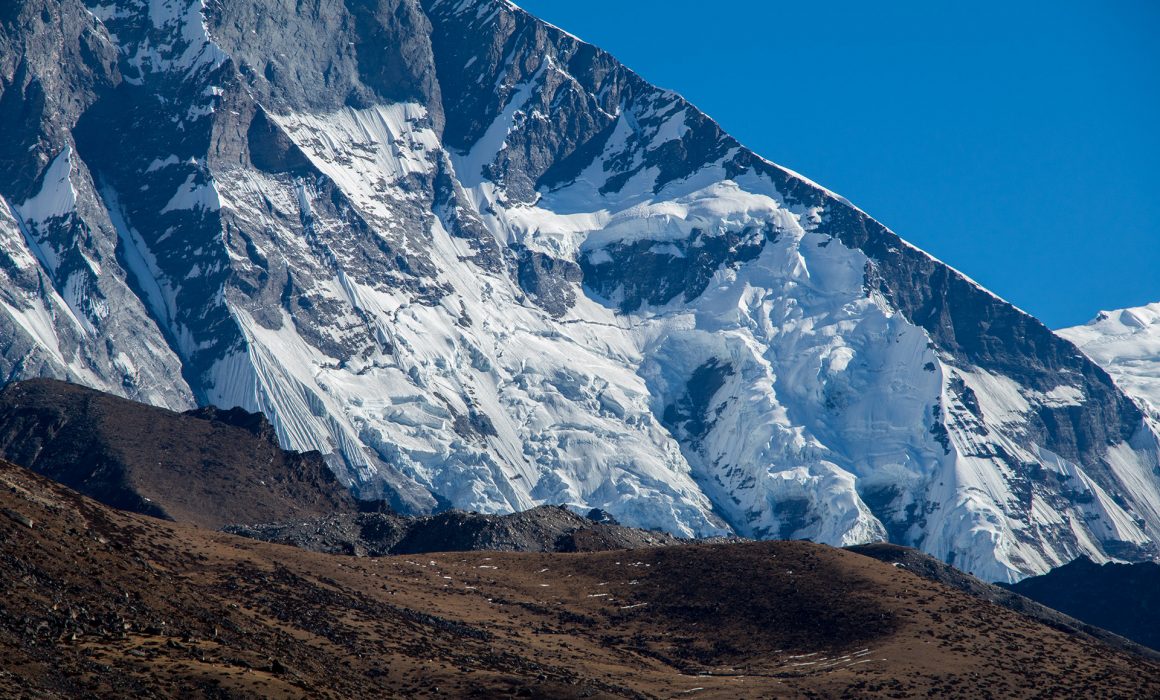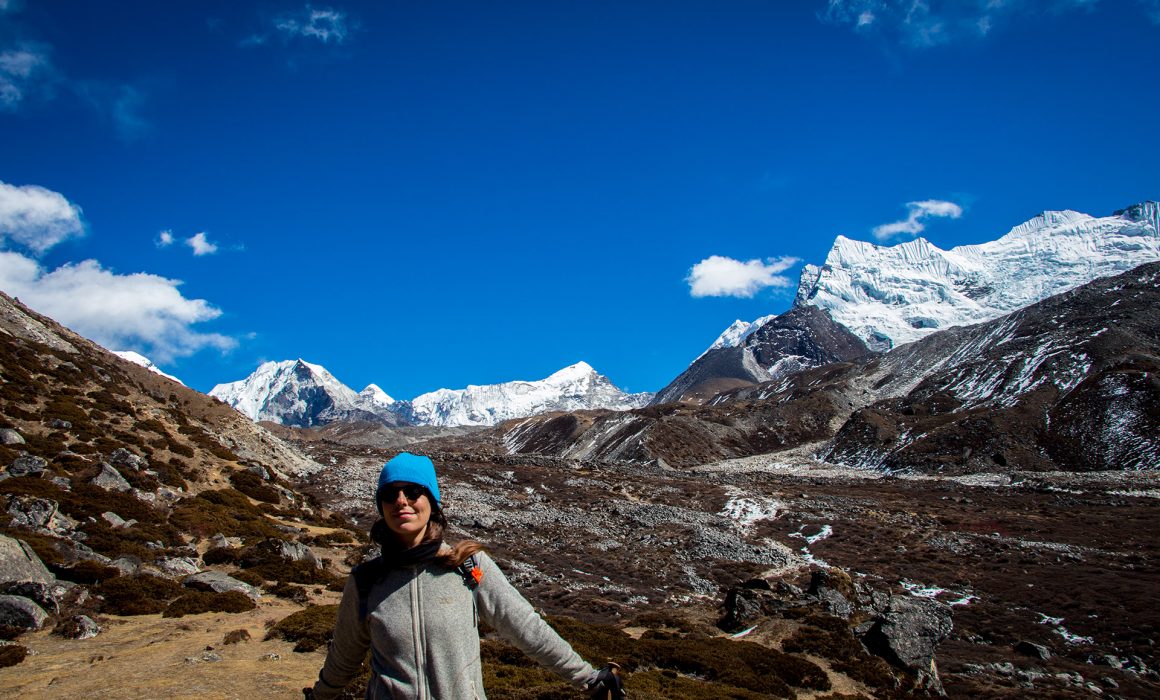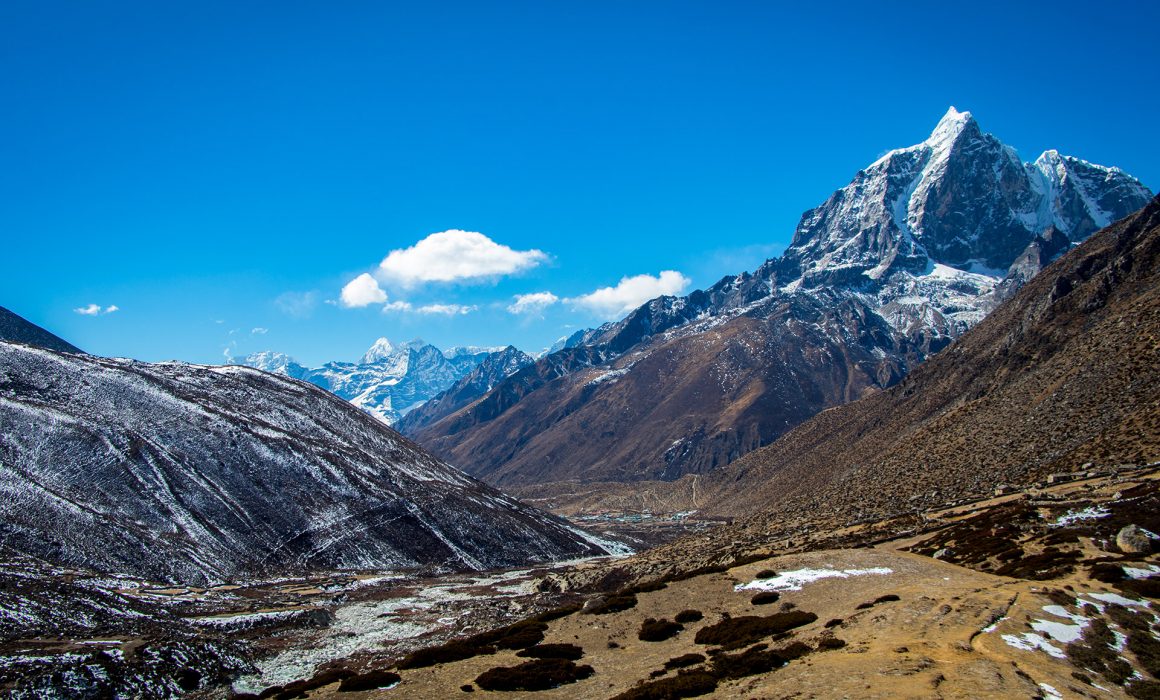 Video Impressions of the Everest Base Camp Trek:
Video Impressions of the Everest Base Camp Trek: